Energy top stories to 16/09/22. OPEC daily basket price stood at $97.30/bl, 15 Sept. 2022
Commodity price volatility puts spotlight on companies' exposure to derivatives
» Margin payments triggered by the recent rapid rise and high volatility in commodity prices can lead to short-term liquidity crunches. Parties to derivative transactions would need to meet variation margin obligations with cash deposits to protect the counterparty in the event of a default. While this is usually a timing issue, the amounts at stake can be sudden and substantial, and cause liquidity stress. This is particularly relevant for the European utilities sector where in January this year Uniper, a subsidiary of Fortum Oyj (Baa2 review for downgrade), had to raise up to €10 billion of
new credit lines to assure its liquidity. Demands for collateral have increased and in some cases led to government intervention to provide liquidity guarantees. Read More
---

ACWA Power, signed an industrial development agreement with Water Global Access, a research and technology development firm, to integrate Hydraulic Injection Desalination (HID) technology at scale. The agreement was signed on the side lines of the Future of Desalination International Conference in Riyadh, Saudi Arabia.
The agreement comes six months after both companies signed a collaboration agreement to develop a roadmap for HID across ACWA Power's projects. The latest agreement will involve the implementation of a pilot project that includes HID in the Gulf Cooperation Council (GCC) region, following research that has demonstrated that the technology has the potential to break the 2.0 kilowatt per hour (kWhr) barrier of energy consumption to produce one cubic metre of water from seawater.
Energy consumption in desalination plants is also referred to as the total specific energy consumption. HID's results indicate a step change against the most energy-efficient commercial seawater reverse osmosis (SWRO) desalination facilities, which consumes approximately 3 kWh/m3 and more than 10% improvement compared to the current Guinness book record for an SWRO pilot plant of 2.271 kWh to produce a cubic meter of water. Read More
---
ACWA Power and China's Silk Road Fund signed a share purchase agreement for the 1.5 GW Sirdarya combined cycle gas turbine (CCGT) facility in Uzbekistan. The partnership was formalised in a virtual signing ceremony attended by Mohammad Abunayyan, ACWA Power Chairman and ZHU Jun, Chairwoman of Silk Road Fund. By the terms of the agreement, ACWA Power will continue to be the majority shareholder in the project, holding 51% stake in the facility. The Silk Road Fund, which is China's sovereign investment body that implements the Belt and Road Initiative, will now own 49% of the Sirdarya facility. The share purchase agreement is expected to close by Q4 2022. Uzbekistan's JSC National Grid will function as the sole off taker of the project for a period of 25 years. Once completed in early 2024, the project accounts for 8% of the country's total power capacity and meet 15% of the country's electricity demand across industry and households. Read More–>
---
CNOOC Limited announced that Kenli 6-1 Oilfield 10-1 North Block Development Project commenced production.
The development project locates in the south of Bohai Sea, with average water depth of about 19 meters. The main production facilities include 1 production adjective platform and 2 unmanned wellhead platforms. 25 development wells are planned to be put into production, including 16 production wells and 9 water injection wells. The project is expected to achieve its peak production of approximately 7,100 barrels of crude oil per day in 2023. Kenli 10-1 North block is the main component of Kenli 6-1 oilfield which is the first 100 million-ton oilfield discovered in the north of the Laizhou Bay. During the implementation process, in order to maximize the value of the oilfield regional development, the project practiced the concept of intelligentization, unmanned production, the modularization of engineering construction, the integration of appraisal and development as well as the sharing of old and new facilities. CNOOC Limited holds 100% interest in Kenli 6-1 Oilfield 10-1 North Block Development Project and acts as the operator. Read More
---
CNOOC Limited announcedthat Dongfang 1-1 Gas Field Southeast Zone and Ledong 22-1 Gas Field South Block Development Project commenced production ahead of schedule.
The development projects locate in Yinggehai, Western South China Sea, with an average water depth of 90 meters. Utilizing the existing processing facilities of Dongfang 1-1 platform and Ledong 22-1 platform, the projects plan to commission 4 development wells and to produce through 2 subsea production systems, 2 mixed transportation pipelines of oil and gas and 2 umbilicals. The projects are expected to reach their peak production of approximately 44 million cubic feet of natural gas per day.
CNOOC Limited holds 100% interest in Dongfang 1-1 Gas Field Southeast Zone and Ledong 22-1 Gas Field South Block Development Project. Read More
---
Russia-China to discuss energy cooperation to overcome Western sanctions
Oil and gas deliveries to China have risen since Russia's invasion began in February, and new supply and infrastructure deals were signed a few weeks before Russia's invasion was launched. S&P Global Commodity Insights estimates that China's crude imports from Russia averaged 1.82 million b/d in January-July, 6.4% higher than in the same period of 2021. Platts assessed Russia's key crude grade Urals at $69.32/b on Sept. 13, according to S&P Global data, a sizeable discount to benchmark Dated Brent at $91.45/b. Prior to the invasion of Ukraine Urals was trading at a discount of around $10/b to Dated Brent.
S&P Global forecasts China's oil demand will average 15.1 million b/d in 2022, a year on year contraction of 305,000 b/d, before recovering 485,000 b/d in 2023. China will continue to buy Russian crude. Read More–>
---
Rental rates for offshore oil and gas rigs could rise to $500,000 in the coming months, company executives said on Wednesday.
Daily costs to hire a rig, known as the dayrate, have already more than doubled from two years ago to some $300,000, with some top-end rates reaching close to $400,000, according to Oslo-based brokerage Pareto Securities. Read More
---
Chinese President Xi Jinping, Russia's Vladimir Putin and leaders from India and Central Asia gathered Thursday in Uzbekistan for a summit of a security group formed by Beijing and Moscow as a counterweight to U.S. influence. The meeting Friday of the eight-nation Shanghai Cooperation Organization is overshadowed by Putin's attack on Ukraine and strains in China's relations with Washington, Europe, Japan and India due to disputes over technology, security and territory. Read More
---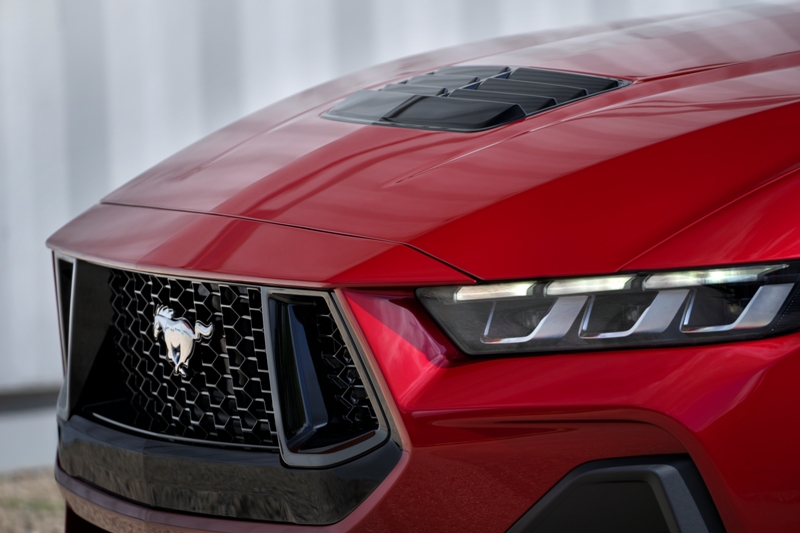 Ford Introduces Mustang Dark Horse
With sinister looks and a specially modified 5.0-liter V8 – the most powerful 5.0-liter V8 ever, projecting 500 horsepower – Mustang Dark Horse expands the lineup and sets a new benchmark for American street and track performance that could only come in a Mustang.
A special team of Ford engineers, designers and experts worked for more than three years to create Mustang Dark Horse, a street and track-capable performance Mustang with striking visual cues and all the capability sports car lovers expect, right down to the available carbon fiber wheels from Carbon Revolution (late availability). Mustang Dark Horse is the first new performance name for the brand since Mustang Bullitt was introduced in 2001.
"For decades, Mustang has competed against the most premium brands on the greatest world stages and won," said Jim Farley, CEO of Ford Motor Company. "We surprised everyone, and we're going to surprise them again with a track-capable Mustang that puts a new level of performance, styling and American engineering in the hands of everyday customers who still want the thrill and excitement of a V8 sports car."
Unique 5.0-liter V8 with Even More Athletic Performance
The foundation for Mustang Dark Horse starts with the all-new 2024 Mustang, which has been transformed with a digitally immersive cockpit, new engines and styling to make it the most exhilarating and fun-to-drive Mustang ever.
"We've taken the all-new Mustang, the best of our new 5.0-liter V8 performance, and added power, improved the aero, tires, steering and provided an interactive cockpit to create a Mustang that goes beyond any 5.0-liter Mustang before it," said Ed Krenz, Ford Mustang chief nameplate engineer.
The heart of Mustang Dark Horse is its unique 5.0-liter Coyote V8 engine, specially modified with piston connecting rods first introduced in the 760-horsepower Ford Performance Mustang Shelby GT500. Mustang Dark Horse will deliver the highest level of performance in the all-new Mustang family. Read More
---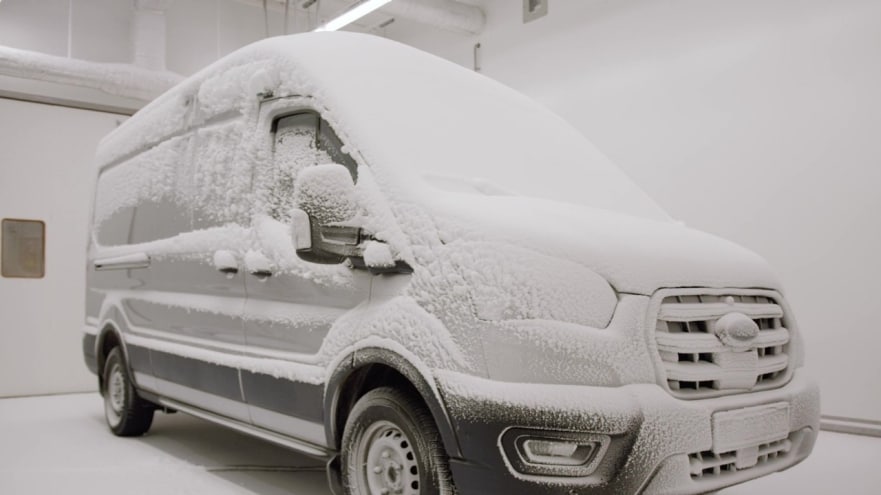 Ford Pro is Set to Spark the EV Revolution in Europe for Small Businesses. Ford Pro introduced the van small businesses across Europe have been waiting for. The all-new E-Transit Custom, the all-electric version of Europe's best-selling van, 1 is designed from the ground up to deliver new levels of productivity to customers in the one-tonne van segment.
Ford brought the global power of its research, engineering and software capabilities to bear on E‑Transit Custom, combining advanced electric vehicle technology with Ford Pro's digital ecosystem of software and services to help businesses reduce cost of ownership, work more effectively, and simplify the transition to electric vehicles.
Inspired by insights from small and medium businesses, the E-Transit Custom offers innovative customer experiences based on cloud connectivity and digital technologies – that can all evolve through Ford Power-Up software updates during the vehicle's life.
"Ford Pro and the E-Transit Custom are redefining what a commercial vehicle can do – powering working people and businesses into a new digital age," said Jim Farley, president and CEO, Ford Motor Company. "Our customers made Transit Custom the most popular commercial vehicle in Europe, and we've listened to those customers for well over 50 years. The new E-Transit Custom was designed and engineered to meet their needs – a Transit for the new era, but one that can still get its hands dirty when a job needs doing." Next-generation battery technology enables a targeted range of 380 km 2 and 125 kW fast charging ability. E-Transit Custom will deliver outstanding performance for a range of customer needs – all supported by Ford Pro's end-to-end solutions to manage and optimise charging. Read More
---
OPEC Secretariat and the City of Vienna will host the Second Vienna Energy Scholar Programme (VESP) from 19 to 23 September 2022 at the OPEC Headquarters.
The week-long programme will provide young scholars with the opportunity to learn about the OPEC Secretariat's activities related to short-term and long-term energy perspectives, policies and regulations. The energy transition, energy access and security, and environmental challenges will be addressed in an effort to further develop mutual understanding between OPEC, its Member Countries, and the participants from Austria and other European countries. The VESP will conclude with a discussion with HE Haitham Al Ghais, OPEC Secretary General, on the energy future. Read More
---
The German government today put the local business of Russian Rosneft under trusteeship, handing control over the Schwedt refinery to the country's energy market regulator, Reuters reported, citing a government statement.
"With the trusteeship, the threat to the security of energy supply is countered and an essential foundation stone is set for the preservation and future of the Schwedt site," Berlin said in the statement. Schwedt is the fourth-largest refinery in Germany, it is 54 percent owned by the Russian state oil giant, and it gets its oil from the Druzhba pipeline. It supplies 90 percent of Berlin's fuel needs. Germany has been seeking options to take control of the facility for months now as it pledged to end its imports of Russian crude. The alternative discussed for Schwedt was shipments of oil via another pipeline from Poland to Germany. Read More
---

Why Toyota Isn't Going All-In On Electric Vehicles.While many automakers have committed billions of dollars in recent years to develop all-electric vehicles, Toyota has approached the technology with far more caution – opting instead to continue investing in a portfolio of hybrid "electrified" vehicles, such as the Prius.
And while the Japanese automaker was a darling of US environmentalists and 'eco-conscious' consumers when the Prius came out two decades ago, given that it was among the cleanest and most fuel-efficient vehicles ever produced – Toyota has fallen out of favor with the 'green' crowd thanks to its hesitancy to jump into the fray with fully electric vehicles. Read More
---
Global oil demand is set to grow by 2 million barrels per day (bpd) this year, the International Energy Agency (IEA) said on Wednesday, revising down its growth estimate by 110,000 bpd from last month as it expects China's oil demand to fall for the first time in more than three decades.
"Growth in global oil demand continues to decelerate, weighed down by renewed Chinese lockdowns and an ongoing slowdown in the OECD," the Paris-based agency said in its closely-watched Oil Market Report on Wednesday. Read More
---
Carbon-eating electric vehicle. Dutch students have invented a zero-emissions car that captures carbon as it drives.
"This car was made with the goal to minimise the CO2 emitted during the manufacturing phase, the life phase and the end-of-life phase," says Jens Lahaije, a member of the Eindhoven University of Technology team who created the vehicle. Made mostly from 3D-printed recycled plastics, the sporty all-electric car is powered by a lithium-ion battery pack. Read More
---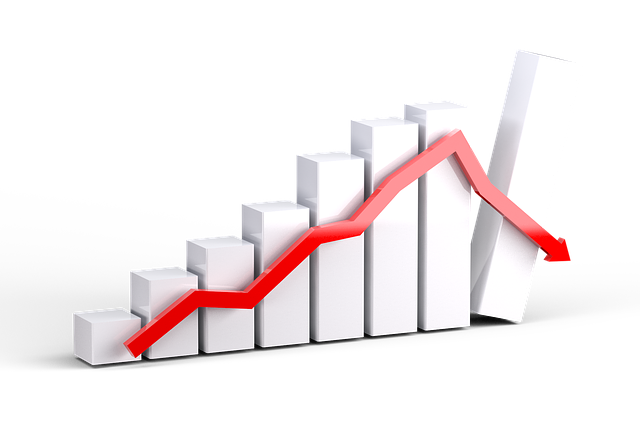 Oil and Gas Blends
Units
Oil Price $
change
Crude Oil (WTI)
USD/bbl
$85.45
Down
Crude Oil (Brent)
USD/bbl
$91.30
Down
Bonny Light
USD/bbl
$92.35
Down
Saharan Blend
USD/bbl
$89.53
Down
Natural Gas
USD/MMBtu
$8.18
Down
OPEC basket 15/09/22
USD/bbl
$97.66
Up
At press time 16 September 2022
---
The European Union has announced plans to raise around €140 billion from the "abnormally high profits" of energy companies.
The proposed windfall tax is part of a package of long-awaited emergency measures to tackle soaring bills.
Most of the money will come from a price cap set on electricity produced through renewable energy, nuclear power and other low-carbon sources of €180 per megawatt hour- less than half of the current cost. Any "excess profits" generated above this will have to be given to national governments. Read More
---
Baker Hughes (NASDAQ: BKR) will hold a webcast Wednesday, Oct. 19, 2022, to discuss the results for the third quarter ending Sept. 30, 2022. The webcast is scheduled to begin at 8:30 a.m. Eastern Time (7:30 a.m. Central Time). Read More
---
U.S. Rig Count is down 1 from last week to 759 with oil rigs down 5 to 591, gas rigs up 4 to 166 and miscellaneous rigs unchanged at 2. Canada Rig Count is down 3 from last week to 205, with oil rigs down 3 to 140, gas rigs unchanged at 65.
---
OilandGasPress Energy Newsbites and Analysis Roundup |Compiled by: OGP Staff, Segun Cole @oilandgaspress.
Disclaimer: News articles reported on OilAndGasPress are a reflection of what is published in the media. OilAndGasPress is not in a position to verify the accuracy of daily news articles. The materials provided are for informational and educational purposes only and are not intended to provide tax, legal, or investment advice.
Please email us your industry related news for publication info@OilAndGasPress.com
Follow us: @OilAndGasPress on Twitter |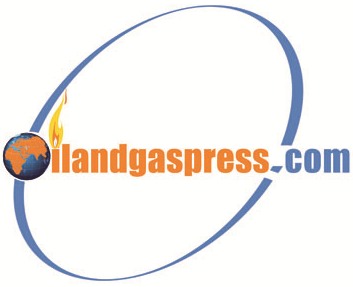 Oil and gas press covers, Energy, Climate, Renewable, Wind, Biomass, Sustainability, Oil Price, LPG, Solar, Marine, Aviation, Fuel, Hydrogen, Electric ,EV, Gas, News and Analysis