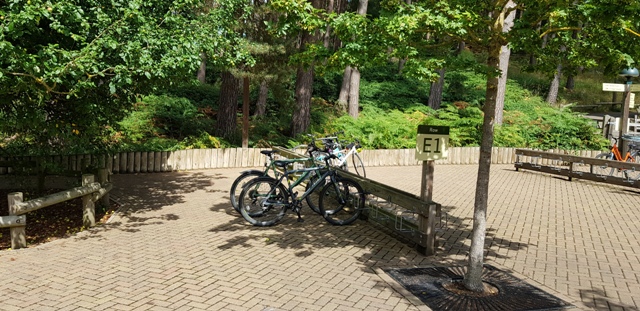 Energy top stories to 17/08/22. OPEC daily basket price stood at $97.44/bl, 16 August 2022
WTI for September delivery declined $2.68 to settle at $89.41 barrel on the New York Mercantile Exchange.
Brent for October settlement fell 3.1% to 95.10 a barrel on the ICE Futures Europe exchange.
---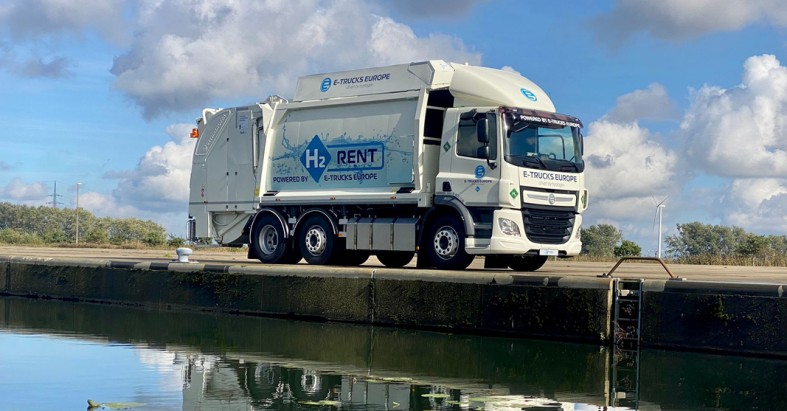 Luxfer Gas Cylinders is helping to power a fleet of zero-emission refuse trucks – created by Netherlands and Belgium-based sustainable vehicle manufacturer E-Trucks Europe – in an innovative partnership, reducing the amount of carbon dioxide (CO2) produced during waste collection.
The 10-strong fleet is currently being used in the Netherlands, Belgium and Germany, where all waste collection vehicles must be zero-emission by 2030.
Founded in 2010, E-Trucks initially designed and built electric trucks for collecting refuse. However, the six-hour lifespan of electric batteries led designers to consider hydrogen fuel, enabling the vehicles to operate for far longer. Depending on the size of the hydrogen tank, which can be 15, 20 or 30kg volume, the trucks can run for two days before requiring refuel.
It is estimated that each hydrogen refuse truck makes a saving of 30,000kg of CO2 each year – the equivalent of 18 return flights between London and New York[1].
The partnership between E-Trucks and Luxfer began in 2013, when the transport company consulted Luxfer on its proof of concept hydrogen vehicle. E-Trucks' first three hydrogen waste collection trucks were built in 2018; it now runs a fleet of 10 hydrogen waste collection vehicles. This includes its new hydrogen truck rental programme, H2RenT[2] – each powered via Luxfer's hydrogen cylinders.
E-Trucks Europe integrates its fully hydrogen-electric drive train into a truck chassis with superstructure according to the operator's specifications.
André Beukers, CEO, E-trucks said: "Luxfer has played a big part in helping to bring our initial vision to life. We consulted them because they were the only company in Europe building hydrogen storage tanks for mobility use, that had European certification.
"We design the frames for the hydrogen cylinders, and in collaboration with Luxfer, they make the hydrogen tanks in the frames and fit them. It's been a great, easy working partnership from the outset, and now we've worked together for a number of years, it's always a very straightforward process to achieve results.
"We've recently built our first truck for our new rental service, which is really exciting, as it enables operators who might be considering investing in hydrogen solutions to 'try before they buy' – letting them see how hydrogen can work for them, ahead of making the financial commitment. Our aim for H2RenT is to make hydrogen solutions more accessible, which is essential if hydrogen is to be used to its full potential across the transportation industry. Read More–>
---
Baker Hughes (Nasdaq: BKR) announced it has agreed to acquire the Power Generation division of BRUSH Group ("BRUSH") from One Equity Partners. BRUSH is an established equipment manufacturer that specializes in electric power generation and management for the industrial and energy sectors. This acquisition supports Baker Hughes' strategic commitment to lead in providing decarbonization solutions for the natural gas industry and historically hard-to-abate sectors.
The addition of BRUSH will enhance Baker Hughes' core turbomachinery portfolio with electromechanical equipment, including electric generators, synchronous condensers, electric motors, and associated control power management systems. Already in use across a wide range of industries, BRUSH's technology complements Baker Hughes' existing e-LNG offering. Through the acquisition, Baker Hughes also plans to optimize its supply chain by leveraging BRUSH Power Generation's manufacturing base and expanding its scope on customer projects in both the industrial and energy sectors. Read More
---
Reference is made to the stock exchange announcement by Nel ASA (the "Company") on 12 August 2022 regarding the exercise of employee share options. Today the exercise of employee share options was completed, and the obtained selling price was NOK 15.322.
As a result of reaching the cap on maximum NOK 5.00 NOK gain per option, 14,519 shares, out of the 4,452,600 shares issued, were added to the Company's holding of treasury shares. After the transfer, Nel holds 418,033 treasury shares in the Company. Read More
---
Nigeria's crude oil production fell by 6,000 barrels per day (bpd) to 1.17 million barrels per day (mbd) in July 2022, down from 1.18 million bdp in June 2022, the Organization of Petroleum Exporting Countries (OPEC) said.
Crude production fell to 752,000 bpd in the second quarter of 2022 from 1.06 million bpd in the first quarter of 2022, the oil group said in its recent monthly oil market report, citing secondary sources. It had produced 1.1 million bpd in Q4 2022.
However, OPEC's direct communication figures showed that Nigeria had lowered its production by 74,000 bpd to 1.08 mbd last month. Quarter-on-quarter, production was down to 1.13 million bpd from 1.29 million bpd.
The West African nation's rig count remained unchanged at 11 for the two months. However, the rig count was down four on an annual basis. Read More–>
---
Egypt's fuel pricing committee raised gaoline prices by 2.3% on average in July during a quarterly review. The devaluation of the pound by 14 percent in March also had an effect on local prices. Read More
---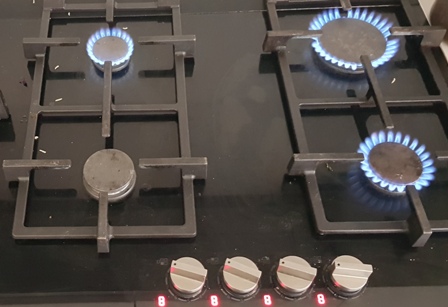 Two of the UK's biggest energy suppliers have thrown their weight behind a plan being debated in the industry to devise a fund that could freeze customer bills for two years.
The British Gas owner Centrica and Octopus Energy are understood to support a scheme that would create a multibillion-pound facility to spread the cost of an emergency funding package over a decade, the Guardian can reveal. Read More
---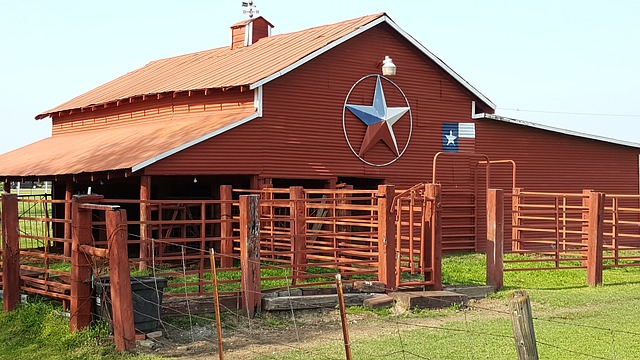 Permex Petroleum Corporation received approval on its permit application for drilling on its property in Martin County, Texas.
"The approval of our permit to drill within the highly sought-after Spraberry Trend Area is very well received, and we are thrilled to get our well operational in short order," said Mehran Ehsan, CEO of Permex Petroleum. "Major oil and gas operators have had prolific success with developing and exploiting reserves that are directly adjacent our Martin County assets. We are now moving forward with drilling program while remaining focused on evaluating other potentially lucrative drilling opportunities to support revenue growth and ultimately generate value for our shareholders." Permex Petroleum submitted the request for multiple assignment of acreage in the Spraberry zone under Statewide Rule 40 in July 2022. The Railroad Commission of Texas reviewed and approved the request for well development rights between depths of 0 ft. and 11,100 ft., allowing Permex to commence operations with a possibility of producing from multiple zones. Read More
---
Shell and BP's plans to reduce carbon emissions will still overshoot the 1.5°C warming limit in the Paris Agreement by a 'significant margin', study warns Researchers have studied the 'decarbonisation scenarios' outlined by vast energy companies Shell, BP and Equinor. Read More
---
Repsol and Pontegadea have partnered in another renewable energy project. Pontegadea, one of the world's leading private investment groups, has acquired a 49% stake in the Kappa photovoltaic complex in Manzanares (Ciudad Real) for 27 million euros. This investment, in a facility fully operational since 2021 and with a total installed capacity of 126.7 MW, is the second transaction in renewables by Amancio Ortega's company after taking a similar stake in the multi-energy company's Delta wind farm last November.
The agreement values Kappa at 109 million euros, including project debt. The facility consists of three plants: Perseo Foton I, Perseo Foton II and Perseo Foton III. It has 285,331 solar modules and supplies electricity from renewable sources to 71,000 households – or 177,500 people – avoiding the emission of around 107,600 tons of CO2 into the atmosphere each year, equivalent to the carbon dioxide absorption of 13.5 million trees. On November 11, Pontegadea invested 245 million euros to take a 49% stake in Delta, a wind farm located in the province of Zaragoza.
For Repsol, this is the third transaction in which it has brought in a minority partner, since in March 2022. Repsol incorporated The Renewables Infrastructure Group (TRIG) in the Valdesolar photovoltaic plant (Valdecaballeros, Badajoz) with a 49% stake. Read More
---
A 'ground-breaking' ceremony in Lithuania officially marked the beginning of the construction of the new Residue Conversion Unit at PC ORLEN Lietuva's Mažeikiai Refinery, the only crude oil refinery in the Baltic States. PC ORLEN Lietuva awarded Petrofac the contract, worth around EUR550 million (approx. US$640 million), in October 2021. The progamme involves the modernisation and expansion of the existing refinery complex and environmental upgrades. The project plays a significant role in the economy and energy security of the region and is also the biggest Polish capital investment in Lithuania. Government officials and representatives of local authorities joined leadership from Petrofac and PC ORLEN Lietuva on site. Read More
---
WTI prices fell to $86.13 per barrel by 2:24 pm ET, down $3.28, or 3.67% on the day. Brent crude fell $2.98 (-3.13%) on the day to $92.12 per barrel—the lowest price since February this year. Gasoline prices in the United States have been falling for months now led by falling crude oil prices. Today's gasoline prices in the United States average $3.949 per gallon, according to AAA data, down from $3.956 yesterday. Over the last month, U.S. gasoline prices have fallen 60 cents. Read More
---
Oil and Gas Blends
Units
Oil Price $
change
Crude Oil (WTI)
USD/bbl
$87.23
Down
Crude Oil (Brent)
USD/bbl
$92.95
Down
Bonny Light
USD/bbl
$118.06
—
Saharan Blend
USD/bbl
$117.77
—
Natural Gas
USD/MMBtu
$9.40
Up
OPEC basket 16/08/22
USD/bbl
$97.44
Down
At press time 17 August 2022
---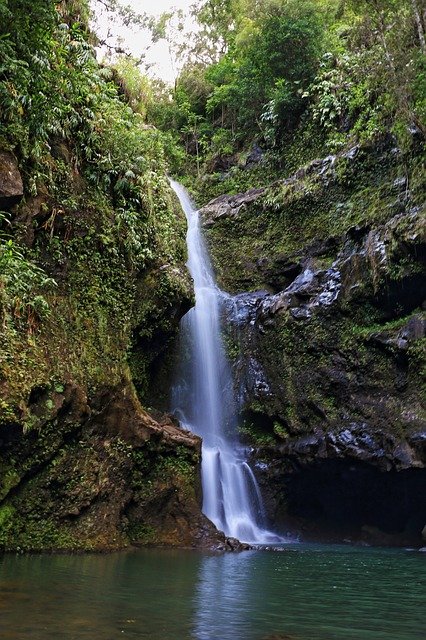 The southwestern Chinese province of Sichuan is baking in the worst heatwave in six decades, with hydropower generation from the Yangtze River falling and factories closing to ease the pressure on the grids.
The heatwave is reducing water levels on the Yangtze River to the lowest on record for this time of the year, threatening crops and power supply in the Sichuan province, which relies on hydropower generation for a large portion of its electricity supply. Sichuan also typically sells hydropower-generated electricity to other provinces.
But this year, the worst drought and heatwave in decades has depleted water levels, threatening power supply in the region. China joins Europe in experiencing issues with power supply amid heatwaves. European hydropower reservoirs in Norway are at low water levels, while hot rivers curtail nuclear power generation at French nuclear power plants, which usually account for 70% of France's electricity mix. Read More
---
REE Automotive Ltd. (NASDAQ: REE), an automotive technology company and provider of electric vehicle (EV) platforms, today announced P7-B, a class 3 box truck built on a P7 cab chassis, following intensive customer evaluations at REE's UK Engineering Center. The new P7-B is part of a fleet of vehicles available to prospective customers to evaluate, test, and experience the unique agility, performance, and design enabled by REE's novel REEcorner x-by-wire technology.
To date, evaluations by prospective customers including global delivery, logistics, and e-commerce companies have been positive and encouraging. The prospective customers, to date, experienced firsthand the low step-in height designed for faster delivery times as well as reduced energy consumption due to better aerodynamics and highly efficient power management system of the P7 chassis architecture. Customers also experienced the agility and maneuverability afforded by REE's all-wheel drive and all-wheel steer for unparalleled vehicle control, leading to better handling and safety in adverse conditions. The driver-focused cabin is designed for optimal ergonomics and human-machine interface for maximum driver comfort, safety, and productivity. The P7-B aims to reduce total cost of ownership (TCO) to help facilitate fleets' transition to EVs.
The class 3, all-by-wire electric truck, designed and built by REE based on its P7 modular chassis, targets the important and growing commercial EV mid- and last-mile delivery market, with applications such as 16-foot vans and delivery trucks. It was built in response to market needs and represents a potential opportunity for REE to present fleets with complete vehicles. It also follows the recently-announced Proxima Powered by REE, which is P7's debut on a walk-in van and features JB Poindexter's Morgan Olson and EAVX Proxima body paired with REE's P7 stripped chassis. Read More
---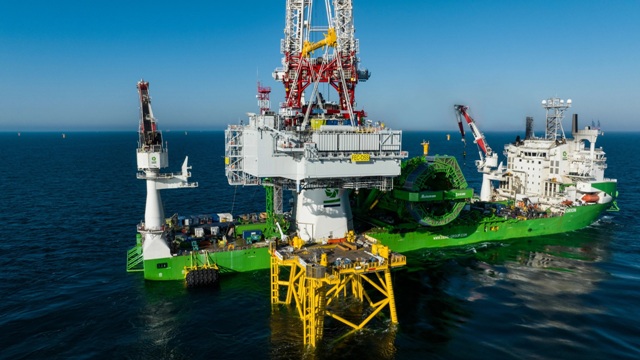 DEME Offshore has successfully installed the offshore substation of the Fécamp offshore wind farm, deploying 'Orion', the newest member of the DEME fleet and the most innovative vessel in the offshore wind industry.
'Orion' has now installed the 1,300-tonne jacket and the 2,200-tonne topside, completing the project on schedule on August 11.
Just four months previously, DEME carried out the pre-installation of the offshore substation's foundations utilising another member of the fleet, the DP2 jack-up vessel 'Sea Installer'. DEME Offshore's unique subsea template facilitated a seamless installation, although in challenging environmental and soil conditions.
In August 2021, DEME installed the very first offshore substation in France at the Saint-Nazaire offshore wind farm, deploying Allseas' heavy lift vessel 'Pioneering Spirit'. TheFécamp and Saint-Nazaire successful substation installations again demonstrate DEME Offshore's capability to carry out technically demanding and pioneering projects. Read More
---

The North West Hydrogen Alliance (NWHA) is urging Government to accelerate its plan for hydrogen storage business models. A new report 'The role of storage in delivering a hydrogen economy in the UK' makes it clear that while support mechanisms to support hydrogen production are progressing well towards implementation, greater focus is needed on the distribution and storage infrastructure required to deliver hydrogen at scale.
The call follows the publication of the Hydrogen Sector Development Action Plan last month, which confirmed the Government's intention to design new business models for storage infrastructure by 2025. The industry group believes this is an insufficiently ambitious target that risks deterring timely investment in clean energy storage, which is vital for the UK to take control of its clean energy security, and is calling for it to be brought forward to at least 2023.
The report outlines why large scale storage is essential for hydrogen to deliver its vital role in decarbonising the UK.
Providing national energy security and resilience
To balance our clean energy system, storing hydrogen when renewable electricity generation is high and releasing it when it's low
To minimise system costs by maximising the utilisation of carbon capture usage and storage (CCUS) enabled hydrogen production facilities, enabling them to operate at a consistent high load factor all year round
To balance the energy supply to meet the variable demands of commercial, power generation and domestic heating on a daily and seasonal basis
To balance energy supply to meet the variable demands for electricity providing a fast dispatchable source of power
To enable hydrogen blending into the gas distribution network Read More
---
U.S. Rig Count is down 1 from last week to 763 with oil rigs up 3 to 601, gas rigs down 1 to 160 and miscellaneous rigs down 3 to 2.
Canada Rig Count is down 2 from last week to 201, with oil rigs down 3 to 137, gas rigs up 1 to 64.
---
OilandGasPress Energy Newsbites and Analysis Roundup |Compiled by: OGP Staff, Segun Cole @oilandgaspress.
Disclaimer: News articles reported on OilAndGasPress are a reflection of what is published in the media. OilAndGasPress is not in a position to verify the accuracy of daily news articles. The materials provided are for informational and educational purposes only and are not intended to provide tax, legal, or investment advice.
Please email us your industry related news for publication info@OilAndGasPress.com
Follow us: @OilAndGasPress on Twitter |