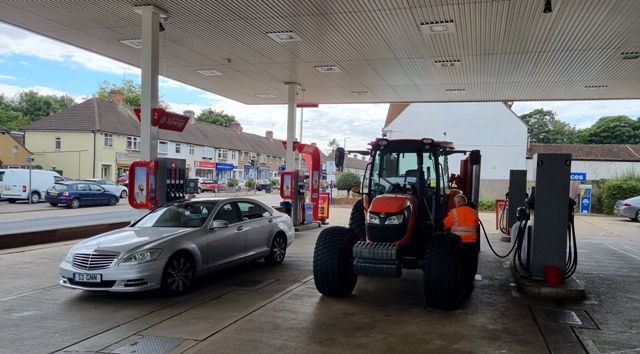 Energy top stories to 20/09/22. OPEC daily basket price stood at $95.20/bl, 19 Sept. 2022
Russia may have benefitted from spikes in oil and gas prices triggered by its invasion of Ukraine, but any short-term gain from rising export revenue is more than offset by the long-term loss of both trust and markets. Moscow has alienated the European Union, its largest customer, and sanctions on its oil and gas sector will hurt its future ability to exploit its resources by cutting access to vital technologies. Read More
---
Rosneft successfully completed its debut CNY-denominated bond issue in Russia. The coupon rate was set at 3.05% per annum, the placement volume – CNY15 billion.
The market investors' strong demand allowed raising a record funds amount in yuan at the lowest rate among bond placements in Russia. The debut bond issue by the Company became the largest market corporate bond placement in the history of the Russian market. This confirms the Company's highest credit quality (ruAAA rating assigned by Expert RA), as well as a high degree of investor confidence in Russian oil and gas sector. Read More
---
Nissan Motor Co., Ltd. announces that it has entered into a definitive agreement to acquire shares in Vehicle Energy Japan Inc., a company engaged in the automotive lithium-ion batteries business. Nissan will acquire the shares after the completion of regulatory procedures, including necessary approvals and permissions.
Nissan will acquire all the common shares of Vehicle Energy Japan held by INCJ, Ltd. and subscribe to common shares issued by Vehicle Energy Japan. Following the transaction, Vehicle Energy Japan will become a consolidated subsidiary of Nissan, in which it will hold shares alongside existing shareholders Maxell, Ltd. and Hitachi Astemo, Ltd.
Vehicle Energy Japan has an integrated production system from battery cells to packs, and advanced battery management system technologies. It develops, manufactures, and sells lithium-ion batteries, battery modules, and battery management systems for hybrid vehicles that are expected areas of growth. Read More
---
TotalEnergies has approved the final investment decision for the Fenix gas development, located 60 km off the coast of Tierra del Fuego in southern Argentina.
Through its Total Austral affiliate, TotalEnergies operates the project with a 37.5% interest, in partnership with WintershallDea (37.5%) and Pan American Sur (25%).
The Fenix field will be developed through three horizontal wells, drilled from a new unmanned platform in 70 meters water depth. The gas will be transported through a 35km pipeline to the TotalEnergies-operated Véga Pleyade platform and treated onshore at the Rio Cullen and Cañadon Alfa plants, also operated by the Company. At production start-up, expected early 2025, Fenix will produce10 million cubic meters per day of natural gas (70,000 barrels of oil equivalent per day). This development represents an investment of approximately $706 million.
"This latest development demonstrates TotalEnergies' ability to leverage its hydrocarbon portfolio with projects that have low technical costs and low emissions, that can be brought onstream fast by harnessing synergies with existing facilities," said David Mendelson, Senior Vice President, Americas at TotalEnergies Exploration & Production. "With first gas less than two and a half years from FID, the Fenix project will contribute to maintaining our production levels in Tierra del Fuego and securing supply to the Argentinean gas market. With a carbon intensity of 9 kgCO2/boe, the project will benefit from the Company's technologies in lowering the carbon intensity, such as the installation of wind farms and heat recovery systems."
On April 18, 2022, the national authorities granted the CMA-1 concession, including Fenix, an extension for 10 years until April 30,2041. As a new gas project in Tierra del Fuego, the national authorities also granted Fenix the benefits provided for under Law 19640's special tax regime. Read More–>
---
Energy Perspectives 2022: Long-term development in the world's energy markets and how politics, technologies, companies, and consumers can influence it, is an overarching theme of the energy transition.
To bring the world on track to address long-term sustainability challenges in a balanced manner, trust, cooperation, and burden-sharing must be established. This will take time and is by no means guaranteed, especially when geopolitical conflicts rise on the political agenda.
"Russia's invasion of Ukraine earlier this year has not only tragically impacted the lives and livelihoods of those directly affected, but the associated geopolitical tensions have also further deteriorated global cooperation, trade and supply flows on which a sustainable energy transition is completely dependent," says Eirik Wærness, chief economist in Equinor. Security of supply has come to the forefront of the energy policy agenda, with rising prices and significant increases in overall cost of living, keeping energy affordability firmly on the agenda. The climate challenge will remain as a long-term driver for decarbonisation of our energy system. Nevertheless, short- to medium-term focus should also be expected on those options addressing increased energy security and affordability. Read More
---
TotalEnergies is celebrating two moments illustrating its commitments to the training and professional integration of young people: the first, at L 'Industreet , with the awarding of professional certifications to 30 learners, and the second, with the inauguration of the Iron Academy , a brand new Production School built alongside Industreet.
This day is also an opportunity to launch a national public awareness campaign, signed "TotalEnergies Foundation for Youth", the objective of which is also to change the way people look at the paths to success thanks to three portraits of young people distributed in the national and regional press and a film for social networks.
" Acting for youth is at the heart of all the actions carried out and supported by our Foundation and its hundred partner associations. The results of our commitment to the training and professional integration of young people are tangible and concrete. The Industreet and the Iron Academy Production School, two flagship initiatives based on the pedagogy of doing to learn, are proof of this ," said Patrick Pouyanné, Chairman and CEO of TotalEnergies .
The professional certification of 30 young people at L'Industreet
The TotalEnergies Foundation is celebrating today the awarding of certifications to 30 L'Industreet learners, twice as many as during the first ceremony in March 2022. A total of 50 young people have thus been certified since the opening at the end of 2020 and more than 90% of them have found a job or are pursuing work-study studies, proof that the training model devised and financed by the TotalEnergies Foundation works. Read More
---

Neptune Energy today announced the award of a $30 million decommissioning contract to Well-Safe Solutions, for a campaign covering more than 20 wells located across eight Dutch and UK North Sea fields.
It is the first multi-region, multi-well decommissioning campaign award by Neptune to a single rig contractor and will significantly reduce time and costs associated with the work.
Well-Safe Solutions' Well-Safe Protector jack-up rig will carry out the plug and abandonment of at least four subsea and 17 platform wells located in Dutch and UK waters.
Neptune Energy's Managing Director in the Netherlands, Lex de Groot, said: "Safely decommissioning assets at the end of their economic producing lives is an important part of our work. We plug and abandon the wells, taking everything with us and leaving the seabed in a clean state. That is our responsibility and we don't take it lightly.
"Working with a single rig contractor for this extensive, cross-border decommissioning campaign is an innovative way reduce time and costs."
Duncan Morison, Rig Manager of the Well-Safe Protector, said: "The Well-Safe Protector boasts a large volume of deck space for tubing, casing and conductor recovery, allowing effective batch operations and will help Neptune Energy realise considerable operational savings."
The Well-Safe Protector is scheduled to mobilise in Q1 2023 to the Dutch and UK sectors for P&A operations in fields including D18a-A, G14-B, K12-S2, L10-S2 and K9c-A in the Netherlands and the Neptune-operated Minke and Orca fields.
Neptune has the option to extend the one-year contract by a further two years, via eight three-month extension. Read More–>
---
Portugal has said that it would face serious economic problems this winter if Nigeria does not deliver all the liquefied natural gas (LNG) it is due to it.Nigeria LNG, which is owned by state-oil company NNPC Ltd, Shell, TotalEnergies and Eni, did not immediately respond to a request for comment.
Although Portugal has its gas reserves at 100% of storage capacity, Cordeiro said that if fewer Nigerian LNG deliveries materialised, it would have to look for alternative supplies.
With other European countries doing the same, this would likely lead to higher imported gas prices, he said. Portugal last year imported 2.8 billion cubic meters of LNG from Nigeria, or 49.5% of total imports Read More
---
OPEC nations continue to struggle with production quota, data show that in August the two biggest laggards in production quotas were Russia of the non-OPEC group and Nigeria of OPEC. In July, OPEC+ was already 2.9 million bpd below its target.
Russia's oil production was 1.25 million bpd below its target, while Nigeria was 700,000 bpd behind its quota. Russia's output is constrained by the Western sanctions following the Russian invasion of Ukraine, while Nigeria has had troubles for years with a lack of investment and oil theft. Crude oil exports out of Nigeria plunged to below 1 million bpd in August, the country's lowest level on record, oil export analytics firm Petro-Logistics said earlier this month. Read More
---
ENGIE has taken the Final Investment Decision in the development of one of the world's first industrial-scale renewable hydrogen projects, to be located in the Pilbara region of Western Australia.
Scheduled for completion in 2024, the first phase of the Yuri project will produce up to 640 tonnes of renewable hydrogen per year as a zero carbon feedstock for Yara Australia's ammonia production facility in Karratha. This will be key to developing a "Pilbara Green Hydrogen Hub", serving local and export markets, and building on existing export infrastructure and abundant renewable energy resources in the region.
As announced in 2021, the Yuri project is being developed with the support of a $47.5 million grant from The Australian Government's ARENA Renewable Hydrogen Deployment Fund and a $2 million grant by the Western Australian Government's Renewable Hydrogen Fund. ENGIE has executed an agreement with Mitsui & Co., Ltd. ("Mitsui"), pursuant to which Mitsui has agreed to acquire a 28% stake in the joint venture company for the Yuri project, subject to the satisfaction of certain conditions under the agreement. ENGIE and Mitsui intend to operate the Yuri project through this joint venture company.
The project will include a 10 MW electrolyser powered by 18 MW of solar PV and supported by an 8 MW battery energy storage system, generating renewable hydrogen for use in Yara Australia's ammonia facility at Karratha. Permitting is completed, a 100% offtake contract is in place with Yara and construction is set to commence by November 2022, thanks to a consortium made of Technip Energies and Monford Group selected as EPC contractor for the project. Read More
---
Russia's seaborne oil exports fell 6% to a new post-Ukraine war low in the first half of September as Moscow's crude flows to the EU start to ebb ahead of looming sanctions and a surge of buying by Indian refiners appears to slow, according to tanker tracking data. The latest data shows that the recent boom in Russian oil exports to India may have slowed, with crude flows to the key Asian importer down 40% on August levels in the two-week period to 452,000 b/d, the lowest since exports surged to an all-time record of almost 1 million b/d in July. India had become Russia's No. 2 oil buyer after China as its refiners snapped up cheap Urals crude shunned by others in the wake of Moscow's invasion of Ukraine. Read More
---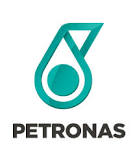 PETRONAS today announced a gas discovery from its Cengkih-1 exploration well in Block SK 320 in the Central Luconia Province, about 220 kilometres off the coast of Bintulu, Sarawak, offshore Malaysia.
The Cengkih-1 exploration well was successfully drilled to a total depth of 1,680 metres in August 2022, hitting more than 110 metres gas column in Miocene Cycle IV/V pinnacle carbonate reservoirs, firming up more gas resources within Block SK320.
Mubadala Development Company Oil and Gas Limited (Mubadala Petroleum) operates the block with a 55 per cent participating interest in the Production Sharing Contract (PSC). PETRONAS Carigali Sdn Bhd holds 25 per cent while Sarawak Shell Berhad holds the remaining 20 per cent.
PETRONAS Senior Vice President of Malaysia Petroleum Management, Mohamed Firouz Asnan said, "We are thrilled by this latest discovery in Cengkih-1, building on the string of exploration successes in the Central Luconia region.
"The discovery confirms the large potential of this proven carbonate play type in Central Luconia. The monetisation of this discovery can be expedited with a lower cost given the proximity to the many existing facilities, including that of Pegaga which started production in March this year."
"This latest success was enabled by the close partnership between PETRONAS and its petroleum arrangement contractors in expanding the resource base to meet the rising demand for gas in Sarawak, including the PETRONAS LNG complex in Bintulu," he added. Read More
---
Mubadala Petroleum, has unveiled its new brand name: Mubadala Energy.
The new brand reflects a fresh strategic direction which will see Mubadala Energy build on its contribution to the energy transition by expanding its gas-weighted portfolio in areas such as LNG while exploring new energy sectors including blue hydrogen and carbon capture. The strategy also sees a strategic focus on decarbonizing the business while driving innovation and technology across all operations.
Commenting on this key milestone, Musabbeh Al Kaabi, Chief Executive Officer of UAE Investments at Mubadala Investment Company and Chairman of Mubadala Energy, said: "Mubadala Energy has earned its place as a major player on the international energy stage. This new brand identity accurately reflects the business in its next phase of growth aligned with the energy transition through a gas-weighted portfolio and an increased focus on more sustainable energy sectors." Read More
---
The National Institute for Policy and Strategic Studies (NIPSS) is collaborating with the Nigerian National Petroleum Company (NNPC) Limited. to reposition the Nigerian oil and gas industry for growth and development.
Director-General, NIPSS, Prof. Ayo Omotayo, said this recently when he led a delegation from the institute on a courtesy visit to the Group Managing Director of NNPC, Mr Mele Kyari, in Abuja.
Omotayo said the collaboration would birth the enactment of strategic policies to better position the Nigerian oil and gas industry for growth and development.
He said NIPSS would also collaborate in infrastructural development and capacity building for NNPC as the transformational process in the oil and gas industry progressed. Read More
---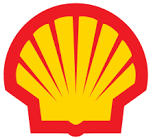 Shell Petroleum Development Company of Nigeria (SPDC) Limited is planning to resume the testing of its main trunkline, the Trans Niger Pipeline (TNP).
A competent source, who pleaded anonymity, confirmed the development to The Tide's source in Lagos.
The source reports that the TNP takes crude from production fields to SPDC joint venture terminal in Bonny Island in Rivers State.
It supports crude oil production from the facilities of the SPDC joint venture and other producers who rely on the Bonny terminal for crude export.
The source said the company and Bodo Community in Rivers State might be nearing some agreement in resolving the dispute over the pipeline.
According to the source, the resolution will allow regulators and SPDC access any troubled sections of the TNP in the community for investigation and necessary repairs.
It added that the community had given both SPDC and regulators some conditions before granting them access. Read More
---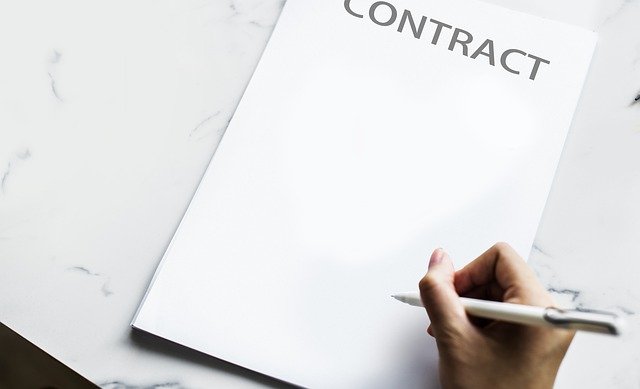 Oil and gas contracts in South America registered a decrease of 13% in August 2022 with 20 contracts, when compared with 23 contracts in the previous month, according to GlobalData's oil and gas contracts database.
The activity marked a decrease of 13%, when compared with the last 12-month average of 23 contracts. Read More
---
WTI for October delivery rose 62 cents to settle at $85.73 a barrel in New York.
The contract expires on Tuesday
Brent for November settlement rose 65 cents to settle at $92 a barrel.
Oil and Gas Blends
Units
Oil Price $
change
Crude Oil (WTI)
USD/bbl
$85.39
Down
Crude Oil (Brent)
USD/bbl
$91.95
Up
Bonny Light
USD/bbl
$93.40
Up
Saharan Blend
USD/bbl
$91.47
Up
Natural Gas
USD/MMBtu
$7.76
Down
OPEC basket 19/09/22
USD/bbl
$95.20
Down
At press time 20 September 2022
---
Co Charger and Paua, two leading electric vehicle charging solutions for UK fleet payments and Community Charging join forces to provide business drivers with single access to both base and route charging across almost 22,000 charge points nationwide.
The joint offering combines Paua's comprehensive business drivers EV charging service, with Co Charger's unique base charging solution, enabling employees who cannot charge at home to rent a neighbour's charger instead. The latter provides convenient charging for the 40-50% of fleet drivers unable to install a charger at home, making it easier for all employees to swop to electric vehicles.
With transport responsible for the highest emissions of any sector, decarbonising business travel is vital if the UK is to start stabilising and reducing emissions in time to meet the IPCC's 2025 climate change deadline.
Solutions like the combined Paua/Co Charger initiative are vital for achieving this according to Joel Teague, Co-Founder and CEO of Co Charger:
"Businesses across the UK know they need to switch to electric vehicles, but many are nervous about transferring, mostly because of the potential impact on employees, and this is especially true for those unable to charge at home", he says.
"Providing a comprehensive 'single site' solution, combining base and route charging with easy payments, allays these fears", Teague continues. "It means companies can provide clear, easy advice to all employees about where they go for information, regardless of their individual circumstances." Read More
---
EDP Renewables (Euronext: EDPR), the world's fourth largest renewable energy producer, today inaugurated the Craco and Stigliano wind farm in Basilicata, Italy.
The Craco and Stigliano facility operates 10 turbines, each with a capacity of 3.5 MW, adding up to a total capacity of 35MW. The wind farm will be able to produce 79GWh/year, saving 37,250 tons per year of CO2 emissions, and will supply energy to 26,280 households. In addition to the wind farm, EDPR also built the grid connection infrastructure to which the farm was connected at the end of August. With this new facility, EDPR has installed a total capacity of 463 MW in Italy. The Craco and Stigliano wind farm further strengthens the link between EDPR and the Italian territories. The company is present with numerous wind farms in the country, and recently launched the crowdfunding campaign "Energy together. The renewable energy tour in Italy" to offer Italian citizens the opportunity to be part of the energy transition, recognizing and rewarding the link with the territories. Read More
---
First Solar, Inc. (Nasdaq: FSLR) announced that it has entered into an agreement to supply 600 megawatts (MW)DC of its high-performance, advanced thin film photovoltaic (PV) solar modules to Azure Power Global Limited (NYSE: AZRE) ("Azure Power"), a leading independent sustainable energy solutions provider and renewable power producer in India. The agreement is the first for production from First Solar's new manufacturing facility in Tamil Nadu, India, which is expected to be commissioned in the second half of 2023. Under the agreement, Azure is expected to take delivery of First Solar's Series 7 photovoltaic (PV) solar modules from the fourth quarter of 2023 to 2025.
"We are pleased to partner with First Solar with their latest Series 7. Having a long-term agreement with global solar modules technology leaders like First Solar is key to de-risking our supply side with the latest technology available in the market," said Rupesh Agarwal, acting chief executive officer, Azure Power.
First Solar's vertically integrated manufacturing facility, located near Chennai, is projected to have an annual nameplate capacity of 3.3 GWDC and is expected to produce a version of the company's Series 7 modules that is optimized for the Indian market. Unique among the world's ten largest solar manufacturers for being the only US-headquartered company, First Solar produces its thin film PV modules using a fully integrated, continuous process under one roof. Read More
---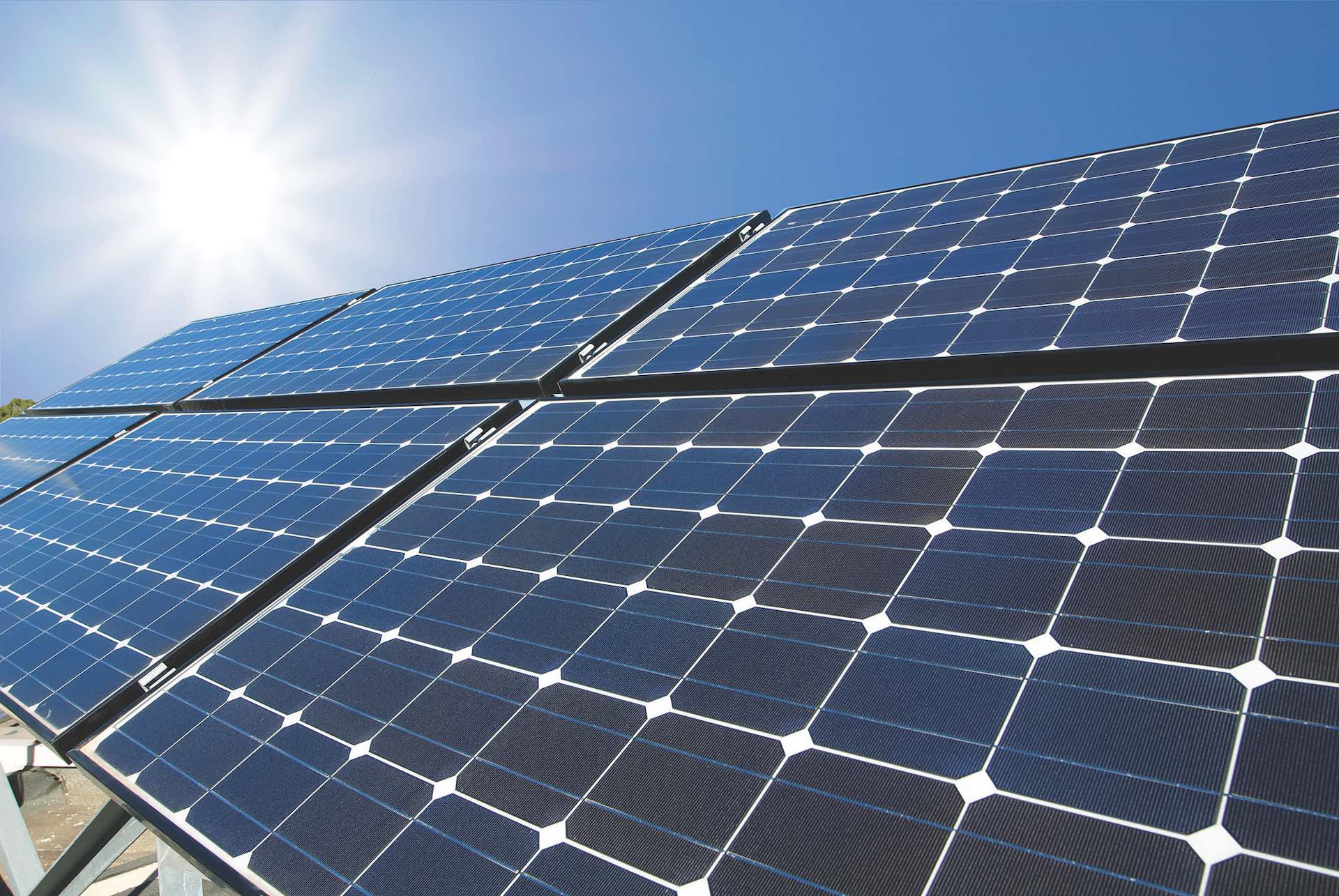 First Solar, Inc. (Nasdaq: FSLR) today announced that it plans to invest up to $1.2 billion in scaling production of American-made, responsibly-produced photovoltaic (PV) solar modules, directly supporting the country's transition to a decarbonized future and enabling the fight against climate change. The investment is forecast to expand the company's ability to produce American-made solar modules for the US solar market to over 10 gigawatts (GW)DC by 2025.
As part of its push to scale US production of solar modules, the company intends to build its fourth, fully vertically integrated domestic factory, with an annual capacity of 3.5 GWDC, in the US Southeast. First Solar, the only US-headquartered company among the world's ten largest solar manufacturers, expects to invest up to $1 billion in the new factory, which, contingent upon permitting and pending approval of various federal, state, regional, and local incentives, is expected to commence operations in 2025.
Additionally, the company will invest $185 million in upgrading and expanding its Northwest Ohio manufacturing footprint, currently the largest vertically-integrated complex of its kind in the Western Hemisphere, by 0.9 GWDC. As part of its plans, First Solar will invest in expanding the capacity of its two operating facilities in Perrysburg and Lake Township, Ohio, by 0.6 GWDC to 3.6 GWDC of annual Series 6 module capacity. The company will also expand its third Ohio factory, expected to be commissioned in the first half of 2023, to 3.5 GWDC of annual Series 7 module capacity. The expansion will increase First Solar's total investment in its Ohio manufacturing facilities to over $3 billion, with a cumulative annual production capacity of over 7 GWDC by 2025. Read More
---
EDP Renewables connects a new wind farm in Sicily, in Fulgatore, a hamlet in the municipality of Trapani.
With 9 turbines and a total capacity of 44 MW, the Fulgatore wind farm will be able to produce 83GWh per year, enough to provide electricity to 27,680 households and reduce CO2 emissions by about 39,000 tons per year.
The wind farm was built in just 18 months following EDPR's award of the fourth DM 2019 auction in January 2021.
Also thanks to this new connection, EDPR has reached a total installed wind capacity in Italy of 463 MW. Read More
---
SunHydrogen, Inc. (OTC: HYSR), the developer of a breakthrough technology to produce renewable hydrogen using sunlight and water, today provided a Q3 update on the Company's progress toward multiple planned 2022 milestones.
Earlier this year, SunHydrogen published both a Q1 update and a Q2 update detailing four key developmental milestones required for a production-quality prototype of the Company's nanoparticle-based green hydrogen technology by the end of Q4 2022.
These targets included:
Successful fabrication of semiconductor units at production-quality prototype scales
Successful integration of membranes at production-quality prototype scales
Successful integration of catalysts at production-quality prototype scales
Successful testing and demonstration of production-quality prototype units
What follows is a detailed summary of the Company's Q3 progress in each of these areas of focus. Read More
---
General Index signs technology partnership with BunkerEx to launch world's most extensive benchmark-grade marine fuel price service
Leading benchmark provider General Index has partnered with digital marine fuels platform BunkerEx, to launch an extensive global service of 771 end-of-day benchmarks across 502 ports globally.
The technology partnership sees General Index leveraging BunkerEx's technology and extensive port level trade data as a key input into its marine fuel price methodologies. The new benchmarks provide port level marine fuel prices for locations which have previously not been available to the market.
General Index combines BunkerEx's data with other data sources and uses technology to apply an independent, consistent, robust methodology. General Index is authorised as a benchmark administrator by the UK's Financial Conduct Authority and all General Index benchmarks are audited under the global IOSCO standard after launch.
The daily indexes are built on several hundred data points each day from multiple trade sources, including real stems for all 771 benchmarks. As well as delivering end-of-day prices for marine fuels of varying grades to the major bunkering hubs, the service offers benchmark prices for smaller bunkering locations around the world – giving all of those involved and exposed to the trade and consumption of marine fuels, access to more robust, reliable, and transparent pricing.
The end-of-day service is provided independently to BunkerEx's existing intra-day indicative marine prices and builds upon General Index's global offering of crude and refined products assessments.
"We're very excited about this collaboration with BunkerEx. Our unique tech-led approach, combined with decades of commodity pricing expertise, will give the industry access to granular port-level bunker indexes that have not been available before."
Neil Bradford, CEO and Founder of General Index
"General Index's vision to create a new, trusted Bunker Fuel Index is one we support. The market needs an independent source of regulated prices to measure performance, negotiate bunker rates in charterparties, settle supply contracts, etc. Their modern approach and breadth of port coverage is impressive. As one of the leading marine fuel technology platforms, we are delighted to contribute as one of their providers."
Ishaan Hemnani, CEO and Founder of BunkerEx Read More
---
European Commission's energy plan partly
Addresses energy affordability concerns On 14 September, the European Commission (EC) proposed a draft Council Regulation on an emergency intervention to address high energy prices. The measures proposed would partly address affordability concerns related to soaring electricity prices across the European Union (EU) as, if adopted, they would diminish energy bills, reduce inflation and enhance the available fiscal support for the most vulnerable households and companies. The credit implications of such proposals vary by sector.
The proposals would improve the coordination of energy and fiscal measures in the EU. The measures would reduce the risk of significant divergence in national energy markets that would increase utilities' costs and operational complexity.
However, the effective implementation of the proposals relies on the solidarity principle among Member States, which will likely be tested as domestic energy prices and supply constraints escalate during the winter months. While the proposals are aimed at reducing divergence in the EU energy market, Member States may take further actions at the national
level to address the pressure on energy bills.
The proposals are subject to the approval of the Council by the end of September. Within the set of proposals, energy emergency measures and the solidarity contribution only require a qualified majority given the emergency situation. However, some proposals have faced criticism by some Member States and therefore are subject to amendments. Proposals unlikely to affect our expectations of utilities' profitability The measures proposed, if adopted, would reduce energy bills, which would in turn alleviate somewhat affordability concerns. However, which customers and countries would benefit the most is unclear at this stage. This would depend on the level of application of solidarity principles encouraged by the EC, in terms of redistribution of the proceeds related to the cap on market revenues for electricity generation and related to the solidarity contribution from fuel companies. It would also depend on how Member States choose to use these proceeds. We therefore expect the risk of bad debt to remain for energy suppliers, albeit partly reduced. Read More
---
U.S. Rig Count is up 4 from last week to 763 with oil rigs up 8 to 599, gas rigs down 4 to 162 and miscellaneous rigs unchanged at 2. Canada Rig Count is up 6 from last week to 211, with oil rigs up 6 to 146, gas rigs unchanged at 65.
---
Roxtec Services AB now holds certification as approved service supplier by several classification societies. The certifications are in line with the changes and updates done by IACS (International Association of Classification Societies). They now require firms engaged in inspections of watertight cable transit seal systems to have a quality management system fulfilling the requirements by ISO 9001. The personnel for the specified work shall also be technically trained and qualified in actual inspection. The latest certification was issued by CCS, China Classification Society, on June 16. Xiangdong Lu, Surveyor at CCS, then provided Roxtec Services AB a supplier recognition certificate for "Inspection for tightness of cable transit systems installed onboard ships and mobile offshore units". Jerker Stötsberg, Global Process and Operations Manager, and Helena Gummesson, Quality and Administrations Manager at Roxtec Services AB attended the ceremony. This is the first supplier recognition certificate of this type issued by CCS. Read More
---
Neste launches a strategic study on transitioning its Porvoo refinery to a renewable and circular site and ending crude oil refining in the mid-2030s
Building on its capability of proactive transformation, Neste launches a strategic study on transitioning its refinery in Porvoo, Finland to non-crude oil refining and into a globally leading renewable and circular solutions site.
Through co-processing and retrofitting of units, and benefiting from available refining assets, experience and know-how, Neste targets to significantly grow its renewables and circular production in Porvoo long term. The transformation under study would start with the co-processing of both renewable and circular feedstock and could continue with retrofits of existing units at a later stage, with a long-term capacity potential of 2 to 4 million tonnes per year. The targeted transformation would lead to a discontinuation of crude oil refining in Porvoo in the mid-2030s. Neste will also continue to actively study opportunities of green hydrogen at its Porvoo refinery. These developments would significantly contribute to the realization of Neste's climate commitments, and make Neste a global frontrunner in the transformation of the fossil fuel industry.
"Neste's growth strategy is centered on renewable and circular solutions. We continue to set our ambition level high, launching this study on the long-term transformation path for our Porvoo refinery and targeting to ultimately replace crude oil with alternative feedstocks. The Porvoo site provides a flexible and large-scale base that can grow into a major site for our renewables and circular business," says Matti Lehmus, President and CEO of Neste.
Transformation of such scale would create the need for significant investments over the coming decade. Separate investment decisions would be taken as the planning proceeds. As the time span of the plan is more than a decade, it would be built on modularity and flexibility and could be adjusted to reflect variations in the pace of change in both the renewable and circular businesses as well as in traditional refining. Independently of the planned transition, Neste will continue to provide access to fossil fuel products for its customers. Read More
---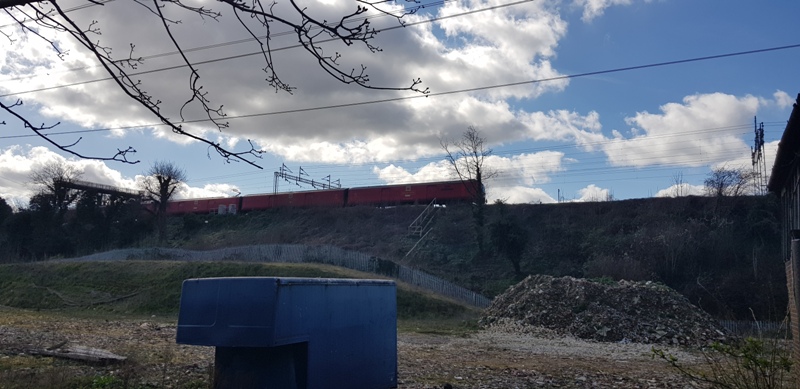 25 recommendations for leaders to discuss at the Global Clean Energy Action Forum and the 13th Clean Energy Ministerial to be held in Pittsburgh, United States, from 21-
These include:
Demonstrate and test flexible low-carbon power systems to expand the range of solutions and increase the share of variable renewables
Create new cross-border supergrids this decade to increase trade in low-carbon power, reduce emissions, improve energy security and enhance system flexibility
Set up new international centres of expertise to channel finance and technical assistance to help coal-producing countries' transition
Agree a common definition and target dates by which all new road vehicles will be net zero, targeting 2035 for cars and vans and the 2040s for heavy duty vehicles
Mobilise investment in charging infrastructure, including prioritised assistance for developing countries and harmonise international charging standards to drive investment and accelerate adoption globally
Standards to boost the recyclability of batteries and supercharging research into alternative chemistries for batteries to reduce reliance on precious metals, such as cobalt and lithium
Government policies and private-sector purchase commitments to drive demand and deployment of low-carbon and renewable hydrogen alongside standards to enable global trade
Public and private commitments to purchase near-zero emission steel, and actions to level the playing field between steel producing nations
Investment for agriculture technologies and farming practices that can cut emissions from livestock and fertilisers, expand availability of alternative proteins and accelerate the development of climate resilient crops
International standards for monitoring and reporting on the state of natural resources on which agriculture depends, covering soil health, soil carbon content, and pollinator health
The report highlights that in addition to delivering urgent emissions reductions, stronger collaboration will both deliver a faster and a cheaper transition, while boosting jobs growth. Research from the IEA shows that without international collaboration, the transition to net zero global emissions could be delayed by decades. While new research cited by the report shows that some technology costs may decline by as much as 18% by 2030. Read More
---
IEA provides first ever assessment of energy jobs worldwide by region and technology, offering vital analysis in the context of the global energy crisis and clean energy transitions
Global employment in the energy sector has risen above its pre-pandemic levels, led by increased hiring in clean energy, according to a new IEA report that offers the first worldwide benchmark for employment across energy industries.
The inaugural edition of the World Energy Employment Report, which will be published annually, maps energy sector employment by technology and value chain segment. The report provides a data-rich foundation for policy makers and industry decision makers to understand the labour-related impacts of clean energy transitions and shifts in energy supply chains following Russia's invasion of Ukraine. Read More
---

McDermott International has been awarded a significant contract by TotalEnergies EP Angola Block 17/06 for engineering, procurement, supply, construction, installation, pre-commissioning and assistance to commissioning and start-up (EPSCI) on its Begonia Project. The Begonia field is located offshore Angola in water depth between 400 to 750 meters.
The Begonia Project will collect hydrocarbons from a reservoir, via a subsea-to-subsea tie-back to an existing floating production, storage and offloading (FPSO) unit. McDermott will provide all EPSCI services for subsea umbilicals, water injection and production flowlines. There are three production wells in total which are gathered through a multiphase production flowline, approximately 12 miles (20 kilometres) in length. The two water injection wells are connected back to an existing riser.
McDermott will utilize its diversified fleet of specialty marine construction vessels: The North Ocean 102 will install the umbilicals, and the Amazon will install the rigid pipelines using its world-class J-lay pipeline system and advanced technology.
"This award leverages our extensive subsea and deepwater expertise and is testament to our customer's confidence in our newly converted, state-of-the-art Amazon vessel," said Mahesh Swaminathan, Senior Vice President, Subsea and Deepwater for McDermott. "The Begonia Project represents our first subsea project in Angola and supports our strategic focus to grow our footprint in Africa." Read More
---
Europe is facing an energy crisis that is squeezing ordinary people's finances and in just a few weeks could mushroom into rolling blackouts and factory shutdowns. Already, many economists say a recession is on the way.
The cause: Russia has choked off the supplies of cheap natural gas that the continent depended on for years to run factories, generate electricity and heat homes. That has pushed European governments into a desperate scramble for new supplies and for ways to blunt the impact as economic growth slows and household utility bills rise. Read More
---
OilandGasPress Energy Newsbites and Analysis Roundup |Compiled by: OGP Staff, Segun Cole @oilandgaspress.
Disclaimer: News articles reported on OilAndGasPress are a reflection of what is published in the media. OilAndGasPress is not in a position to verify the accuracy of daily news articles. The materials provided are for informational and educational purposes only and are not intended to provide tax, legal, or investment advice.
Please email us your industry related news for publication info@OilAndGasPress.com
Follow us: @OilAndGasPress on Twitter |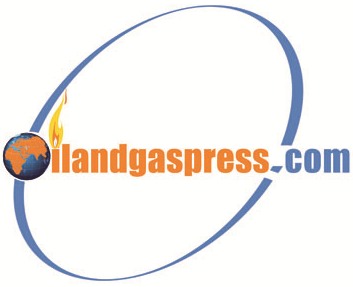 Oil and gas press covers, Energy, Climate, Renewable, Wind, Biomass, Sustainability, Oil Price, LPG, Solar, Marine, Aviation, Fuel, Hydrogen, Electric ,EV, Gas, News and Analysis