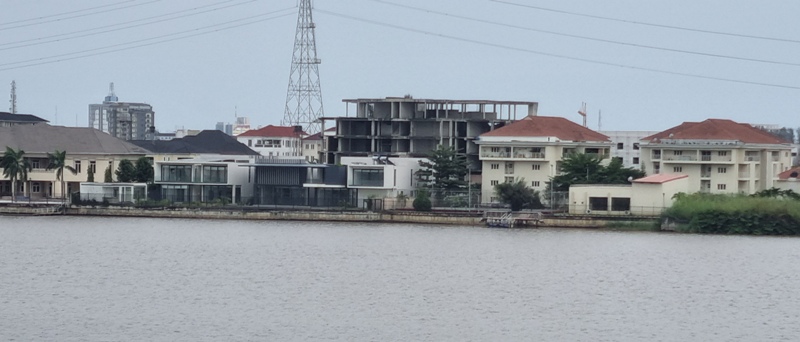 Energy top stories to 21/09/22. OPEC daily basket price stood at $96.55/bl, 20 Sept. 2022
Global oil demand fell in July by approximately 1.1 million barrels per day, driven by declines in OECD Europe, India, China, Saudi Arabia, and Indonesia, new data from the Joint Organizations Data Initiative (JODI) showed on Monday.
The drop is in contrast to the five-year average for the month of July, excluding the pandemic years of 2020-2021, which shows demand rising seasonally by an average of 350,000 b/d. Read More
---
The cost of shipping a US oil cargo to China is at the highest since 2020, while transporting a cargo of naphtha petrochemical feedstock from the Middle East to Japan costs more than twice as much as it did in March, according to data from the Baltic Exchange. Read More
---
Odfjell Drilling announced that on behalf of CIMC OFFSHORE AS, we have agreed a contract with OMV Norge AS for the use of the drilling rig Deepsea Yantai to drill one (1) firm well "Eirik" in PL 817 in the North Sea, plus one (1) optional well in 2023 or 2024. The scope of the firm work is estimated to take 60 days and will commence in Q1 2023. Read More
---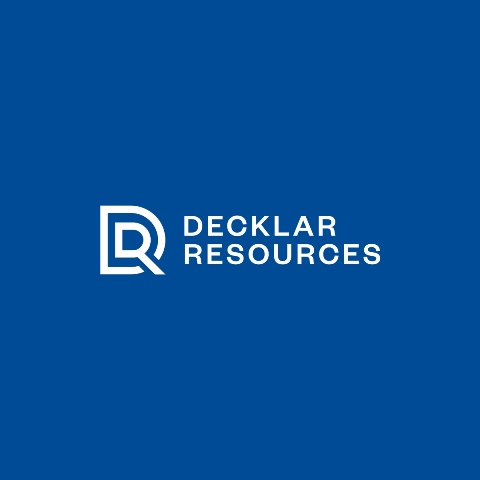 Decklar Resources Inc. update on operational activities relating to the transportation and export of crude oil produced from the Oza Oil Field in Nigeria.
Decklar and its co-venturer Millenium Oil & Gas Company Limited ("Millenium") are pleased to announce that the 7,800 barrels of crude oil ("bbls") previously delivered to the Umugini Pipeline Infrastructure Limited crude handling facilities has now been delivered to the Forcados crude oil export terminal. The 7,800 bbls are ready for export pending the completion of certain repairs to the offshore loading system. In the meantime, an additional 30,000 bbls has been produced from the Oza Oil Field and is currently being stored in tanks at the Oza-1 wellsite. These 30,000 bbls will be the initial barrels transported to the new export facilities, as detailed below. Once part of this crude has been shipped from the Oza Oil Field tanks, the Oza-1 well will be brought back onto production, with the ultimate goal being the provision of a stable, ongoing supply of crude oil into new alternative export facilities.
Decklar and Millenium are also pleased to announce that an agreement has also been reached to transport and sell Oza Oil Field crude oil to a company that owns and operates a small crude oil refinery in Edo State, Nigeria. The agreement provides for an initial sale of 10,000 bbls. The parties are also in discussions to increase the sale quantity to 30,000 bbls and to possibly agree a minimum monthly quantity of barrels of Oza Oil Field crude to be sold to the oil refinery. It is anticipated that all required government permits will be finalized and in place in the next three to four weeks. Read More–>
---
Nationwide Technologies Ltd ("NTL") has purchased a further 3 x IBC (Intermediate bulk containers) of SulNOxEco™️ Fuel Conditioner, capable of treating c.6 million litres of diesel, as momentum builds in Africa.
Since NTL's last order of 2 x IBC of SulNOxEco™️ Fuel Conditioner in Spring 2022, they have experienced strong demand and sales across multiple sectors and end users with a second and larger bulk order now placed.
NTL restructured recently to form a dedicated team to promote SulNOxEco™️ Fuel Conditioner and to meet demand and grow sales beyond Ghana with new agreements being discussed across Africa including Nigeria, Cote d'Ivoire, Zambia, Gabon and Congo-Brazzaville.
SulNOxEco™️ Fuel Conditioner is going viral amongst everyday drivers in Ghana and numerous industry players are now coming on board. There are a significant and growing number of testimonials showing immediate impacts and even more significant improvements on fuel consumption, emissions, pollution and engine performance than the already significant savings seen in Europe. Read More
---
SulNOx Group plc Board announced the start of a new large-scale paid evaluation of its SulNOxEco™ Fuel Conditioner product with a major international rail company consuming some 10,000 Tonnes of diesel per annum.
The Grampet Group ("Grampet") is formed by 18 companies grouped by activity domains: operators of rail transport involving cargo, logistic, construction, repairs and maintenance of rolling stock and IT services. Annually, Grampet transport approximately 22 million tonnes of freight, 20% internationally, through a fleet of 20,000 wagons and 400 locomotives, with railway freight companies operating in Austria, Bulgaria, Croatia, Germany, Greece, Hungary Moldova, Romania, Serbia, and Slovakia.
Grampet is already evaluating the SulNOxEco™ Fuel Conditioner in 3 locomotives in Romania using some 40,000 litres of fuel per month, with a view to extending the use of SulNOx to all locomotives in the fleet.
Sorin Chinde, Vice President of the Transports division of Grampet Group, said of the evaluation: "Whilst rail is already much more environmentally friendly than other modes of transport, and we actively encourage the return to more railway usage, Grampet services also continue to encourage further sustainability initiatives as a part of our continuous optimisation programmes. We are delighted to be trialling the SulNOx product which could pave the way for a rapid and significant reduction in our fleet emissions."
Ben Richardson the CEO of SulNOx commented, "We are very pleased to be partnering with Grampet and helping them to further their sustainability priorities. A freight train will consume some 8 litres of diesel fuel per kilometre travelled vs a car which is around 0.06 litres, so it is a significant opportunity for SulNOx to become a further, immediate global solution in a sector of transportation which is heavily reliant on diesel. SulNOx is able to provide an immediate solution in terms of better fuel economy and reduced emissions to a sector that is a major consumer of diesel." Read More
---
TGS announced the global expansion of wind resource data in its flagship Wind AXIOM solution – a wind development insights platform that enhances data and information across all stages of offshore wind development. Subscribers are now one click away from widely accepted ERA5, NEWA, and GWA wind resource data, bringing cutting-edge insights and allowing users of all levels of technical expertise to explore and unlock the value of wind potential. More specifically, TGS' Wind AXIOM incorporates wind resource data from ERA5's native model levels, allowing viewing and downloading of ERA5 data across eight different heights from 10m up to 205m. The native model level data from ERA5 have not been easily accessible previously, so subscribers now have a very quick and simple way to access ERA5 long-term reference time series at locations globally. Read More
---
TGS announced the Capreolus Phase 2 3D seismic survey in the Carnarvon Basin on the Australian North West Shelf. This survey is adjacent to the Capreolus Phase 1 survey acquired in 2015 by Polarcus and purchased by TGS in 2018. Capreolus Phase 2 will comprise 4,500 square kilometers of multi-client seismic data located in the Beagle Sub-Basin, an underexplored area on Australia's North West Shelf. This area has undergone renewed exploration interest since the discovery of light oil at Dorado and, more recently, the Pavo discovery in the adjacent Bedout Sub-Basin. Read More
---
TGS announced Amendment Phase II, a continuation of its ultra-long offset ocean-bottom node (OBN) acquisition in the U.S. Gulf of Mexico. This project extends the first phase of the survey that was acquired to the east in 2018. The 151 OCS block survey will begin in December 2022 and is expected to be completed during the first quarter of 2023. Key to this project is the uplift this data will bring to full-waveform inversion (FWI) velocity model building. The results from this data following processing are expected in Q4 2023. On completion of this project, TGS will have built a library of over 550 OCS blocks of ultra-long off-set data in the U.S. Gulf of Mexico over the past four years. Read More–>
---
Shearwater GeoServices Holding AS ("Shearwater") announce a multi-year Global Agreement for the purchase of geophysical data acquisition services by WesternGeco, and the award of a survey in Australia under the new agreement.
The agreement enables access to Shearwater's full range of acquisition technologies, and global fleet of seismic vessels. The survey award, in the Bonaparte Basin offshore Australia, will last approximately two-and-a-half months and will be conducted by the Geo Coral, equipped with a multi-component sensor system. The survey is subject to regulatory approvals in Australia. Read More
---
Stena Icemax- CNOOC contract announcement.
Stena Drilling has signed a new contract with CNOOC for the Stena IceMAX. The two well program, scheduled for Q1 2023, will be off the coast of Gabon and has an estimated total campaign duration of 90 days. Read More
---
In compliance with congressional direction in the Inflation Reduction Act, the Bureau of Ocean Energy Management (BOEM) has accepted 307 highest valid bids from Lease Sale 257 in the Gulf of Mexico, totaling $189,888,271. BOEM originally held the lease sale in November 2021; a federal judge invalidated the results in February of this year.
Leases resulting from this sale include stipulations to protect biologically sensitive resources, mitigate potential adverse effects on protected species, and avoid potential ocean user conflicts.
The Inflation Reduction Act is a historic and transformational investment toward achieving President Biden's ambitious goals to tackle the climate crisis while lowering costs for working families and creating good-paying jobs. It will enable the Interior Department to continue playing a leading role in the transition to a clean energy economy. We are committed to implementing the law, including direction regarding the federal oil and gas programs. Read More
---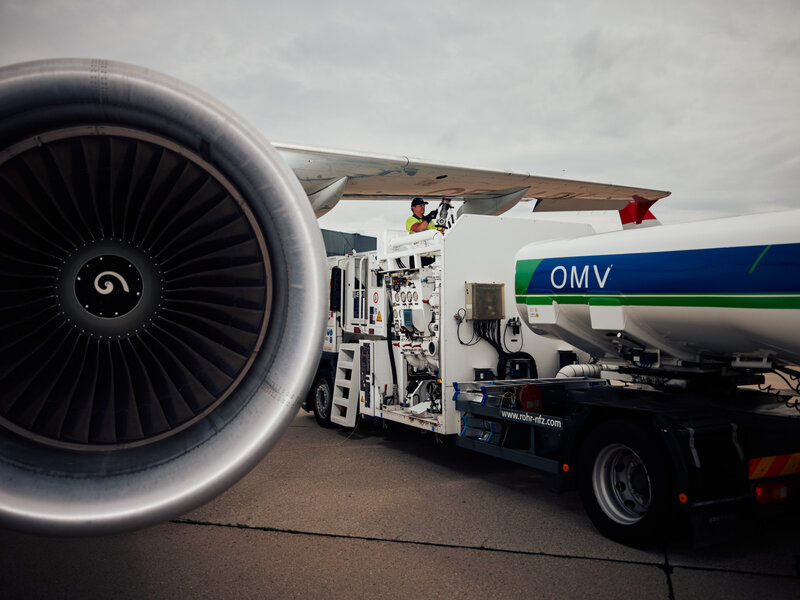 OMV, the international integrated oil, gas and chemicals company headquartered in Vienna and Lufthansa Group, have signed a Memorandum of Understanding (MoU) for the supply of more than 800,000 tons of Sustainable Aviation Fuel for the years 2023 to 2030. The companies intend to expand their existing partnership and extend it to include new locations for SAF production and delivery as well as new SAF production technologies. OMV has already been supplying the first volumes of SAF to Austrian Airlines, part of the Lufthansa Group, at Vienna International Airport since March 2022.
With the expansion of the cooperation, the Lufthansa Group promotes the availability, market ramp-up and use of SAF as essential elements for a CO2 neutral future of aviation. The Lufthansa Group is continuously examining options for long-term purchase agreements and is already the largest buyer of SAF in Europe. For OMV, the planned SAF supply partnership with the Lufthansa Group is a further step towards reducing the CO2 intensity of the product portfolio and providing solutions for the sustainable development of the aviation industry. Read More
---
---
Oil and Gas Blends
Units
Oil Price $
change
Crude Oil (WTI)
USD/bbl
$86.45
Up
Crude Oil (Brent)
USD/bbl
$93.43
Up
Bonny Light
USD/bbl
$91.20
Down
Saharan Blend
USD/bbl
$89.50
Down
Natural Gas
USD/MMBtu
$7.88
Up
OPEC basket 19/09/22
USD/bbl
$96.55
Up
At press time 21 September 2022
---
U.S. Rig Count is up 4 from last week to 763 with oil rigs up 8 to 599, gas rigs down 4 to 162 and miscellaneous rigs unchanged at 2. Canada Rig Count is up 6 from last week to 211, with oil rigs up 6 to 146, gas rigs unchanged at 65.
---
On September 12, 2022, Eni acquired n. 2,249,315 shares, at a weighted average price per share equal to 11.9517 euro, for a total consideration of 26,883,138.09 euro within the authorization to purchase treasury shares approved at Eni's Shareholders' Meeting on 11 May 2022, previously subject to disclosure pursuant to art. 144-bis of Consob Regulation 11971/1999. On the basis of the information provided by the intermediary appointed to make the purchases, the following are details of transactions for the purchase of treasury shares on the Electronic Stock Market on a daily basis: Read More
---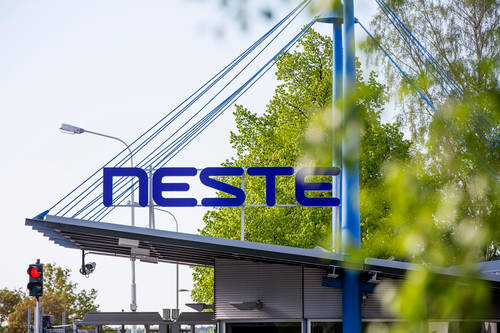 Neste, Borealis and MAM collaboratively announce an exciting product development made possible by value chain collaboration. MAM has been creating innovative and unique baby products such as soothers and baby bottles for more than 45 years, and has recently launched its first climate-neutral soother. The new MAM Original Pure soother is composed of renewably-sourced polypropylene (PP) from the Bornewables™ portfolio of circular polyolefins, manufactured with Neste RE™ produced entirely from renewable raw materials.
The packaging of MAM Original Pure soother, which also functions as a steriliser box, is also made using the Bornewables. This development is an excellent example of how eco-efficient design and the use of circular polyolefins can substantially reduce the carbon footprint of a product while at the same time guaranteeing its safety and superior product quality. Read More
---
One Just Stop Oil supporter who appeared in a Birmingham court yesterday was sent back to prison and another 10 were given suspended sentences for sitting peacefully outside the Kingsbury Oil Terminal to demand an end to new oil and gas projects in the UK. [1]
The 12 Just Stop Oil supporters who appeared before Her Honour Judge Kelly at Queen Elizabeth Court in Birmingham yesterday, were accused of breaking the North Warwickshire injunction on 14th September. The private injunction appears designed to help the state protect the profits of the oil industry by effectively outlawing any protest activity near the Kingsbury Oil Terminal. [2] [3]
Rajan Naidu, 71 a civil rights advocate from Birmingham was sentanced to 34 days in prison, after being found guilty of his third breach of the injunction. He will serve at least half of that time. He has already spent time on remand this year after breaching the Warwickshire injunction in May.
El Litten, 34, a web developer from Luton, once again refused to comply with court proceedings and was sent back to prison awaiting a further trial. Read More
---
Subsea 7 S.A. in accordance with the Oslo Børs rules, today announces the details of awards under its 2022 Long-Term Incentive Plan (the "Plan") approved by the Board on 20 September 2022.
The Company will make awards of 1,397,000 performance shares, subject to the Plan's performance conditions, on 20 September 2022.
The following Primary Insiders were awarded performance shares under the Plan and subsequently hold the following shares and options: Read More
---
OilandGasPress Energy Newsbites and Analysis Roundup |Compiled by: OGP Staff, Segun Cole @oilandgaspress.
Disclaimer: News articles reported on OilAndGasPress are a reflection of what is published in the media. OilAndGasPress is not in a position to verify the accuracy of daily news articles. The materials provided are for informational and educational purposes only and are not intended to provide tax, legal, or investment advice.
Please email us your industry related news for publication info@OilAndGasPress.com
Follow us: @OilAndGasPress on Twitter |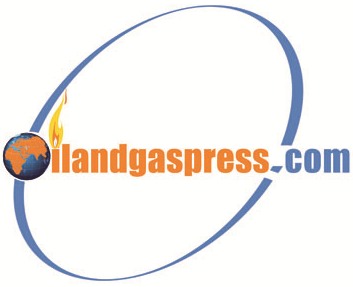 Oil and gas press covers, Energy, Climate, Renewable, Wind, Biomass, Sustainability, Oil Price, LPG, Solar, Marine, Aviation, Fuel, Hydrogen, Electric ,EV, Gas, News and Analysis
---