Energy top stories to 22/7/22. OPEC daily basket price stood at $107.50/bl, 21 July 2022
Data from the U.S. Energy Information Administration, released Wednesday, showed gasoline inventories rose 3.5 million barrels last week, a much sharper increase than had been expected.
---
EU pushes back against claims Russian oil ban is hiking prices
The EU is pushing back against accusations that its sweeping ban on Russian oil is hiking global prices and injecting further disruption into an already unpredictable energy market.
"That's completely false," said Josep Borrell, the EU's foreign policy chief.
"The price of oil started increasing one month before the war, it was caused by the war. It has peaked since the beginning of the war," he added. "And since we adopted sanctions, and since we banned the oil exports from Russia, the price of oil has decreased."
While Borrell's assessment is factually true – the benchmark price of Brent crude has fallen to around $106 per barrel compared to its peak of $123 in early March –, it paints an incomplete picture.
The oil ban agreed by member states in late May was designed as a gradual and structured measure: seaborne imports of Russian oil, both crude and refined products, will be phased out by the end of the year. Read More
---
The Transmission Company of Nigeria (TCN) has explained why the national grid collapsed for the sixth time this year, on Wednesday July 20. This was made known in a statement issued by the General Manager Public Affairs, TCN, Mrs. Ndidi Mbah, on Thursday in Abuja, and made available to newsmen.
Mbah said that reports from the National Control Centre (NCC), revealed that the collapse was precipitated by the tripping of a unit with a load of 106 Megawatts (MW) in one of the generating stations due to "Exhaust over Temperature".
She said the tripping pulled out other grid-connected units in the plant, which resulted in aggregated generation loss of 457MW. Mbah further disclosed that in spite of setbacks encountered at the initial stage, grid restoration was completed last night.
The statement read;
"As obtainable in all systems, when a component of the electric power system is defective, the entire configuration is vitiated.
"This unwholesome event, which pulled out other grid-connected units in the plant, resulted in aggregated generation loss of 457MW. In its wake, a train of events ensued – culminating in the collapse of the national grid.
"Meanwhile, a full-scale investigation is being conducted to establish the cause of this failure." Read More–>
---
The European Central Bank (ECB) has raised interest rates for the first time since 2011 to tackle eurozone inflation that increased to 8.6% last month.
In a surprise move the ECB pushed its base rate up by 0.5 percentage points, after economists had expected a smaller 0.25 point hike. Joining the US Federal Reserve and Bank of England in the fight against inflation, the ECB said the increase was necessary to limit the pressure on prices over the next two years.
It said: "The governing council decided to raise the three key ECB interest rates by 50 basis points. Accordingly, the interest rate on the main refinancing operations and the interest rates on the marginal lending facility and the deposit facility will be increased to 0.50%, 0.75% and 0.00% respectively, with effect from 27 July 2022." The Bank of England is also expected to press ahead with another rise in August. Read More
---
Scrambling to wean itself off Russian gas, the European Commission set out plans to reduce usage by 15 per cent to prepare for a "likely" shutdown of deliveries to the continent. The gas cut target would initially be voluntary but could later be made compulsory in the event of an EU-wide energy emergency.
Germany, France, Poland, Ireland and the Netherlands raised concerns over the targets and the Commission's ability to trigger the mandatory phase without a vote during a private meeting of EU ambassadors. Spain and Portugal rejected the proposal outright.
Amid accusations of "Commission creep", EU diplomats warned there is no guarantee of majority support for the plan, which will be voted on next week.
Madrid, which is not dependent on Russian gas, said it could not accept the "disproportionate sacrifice" demanded by Brussels. Read More
---
Bacteria could help to capture greenhouse gases
Carbon dioxide is an important molecule necessary for life on Earth. Trees need CO2 for photosynthesis, crops produce higher yields in its presence, and some bacteria can transform it into food. The molecule is even an important part of human health, driving us to take in big breaths of oxygen.
However, too much CO2 can have a disastrous effect on ecosystems and contribute to climate change. That is why scientists want to know how to strike a balance.
With the help of the Canadian Light Source (CLS) at the University of Saskatchewan, researchers from Simon Fraser University are investigating how organisms sense and respond to CO2.
Their research could help advance human and environmental health and lead to new strategies for carbon capture.
"It's very important for organisms to be able to sense local CO2 concentrations and respond because it's such an essential gas," said Dr. Dustin King, a postdoctoral researcher in Dr. David Vocadlo's lab in the university's Department of Chemistry. In a paper published in Nature Chemical Biology, King and colleagues examined the important role CO2 plays in cyanobacteria — a photosynthetic organism found in water. Read More
---
Hungary's government wants to buy close to a billion cubic metres of natural gas from Russia despite European Union sanctions, its top diplomat said ahead of talks with his Moscow counterpart. "In the current international situation, the most important thing for us is to ensure Hungary's energy security," Foreign Minister Péter Szijjártó said at a press conference in the Russian capital on Thursday. "Therefore, I would like to talk today and agree on increasing the volumes of gas already supplied to Hungary from Russia."
The ruling conservative Fidesz party had said earlier that Szijjártó would travel to Russia to discuss new gas deliveries. More
---
As temperature records were smashed yesterday, the UK's solar power output met up to a quarter of the UK's power demand. At midday, generation reached a peak of 7.77GW gigawatts – about six times more than the 1.36GW capacity of the UK's largest nuclear power station, Heysham 2 in Lancashire.
Over 24 hours, solar provided an estimated 66.9 gigawatt-hours, or 8.6% of the UK's power needs. About 9% of the UK's electricity was supplied from solar panels over the past seven days.
The generation data comes from Sheffield Solar's PV Live website.[1] Its modelling was updated yesterday, following the disclosure of new quarterly solar deployment data last week.[2]
Reflecting on the scorching conditions, Chris Hewett, Chief Executive of Solar Energy UK, said: "This is climate change. This is happening. This is not a drill. We have the next decade to accelerate the renewables sector. What's good news now is that solar and wind are the most affordable way to generate electricity in the UK. We have the solutions to the energy security crisis."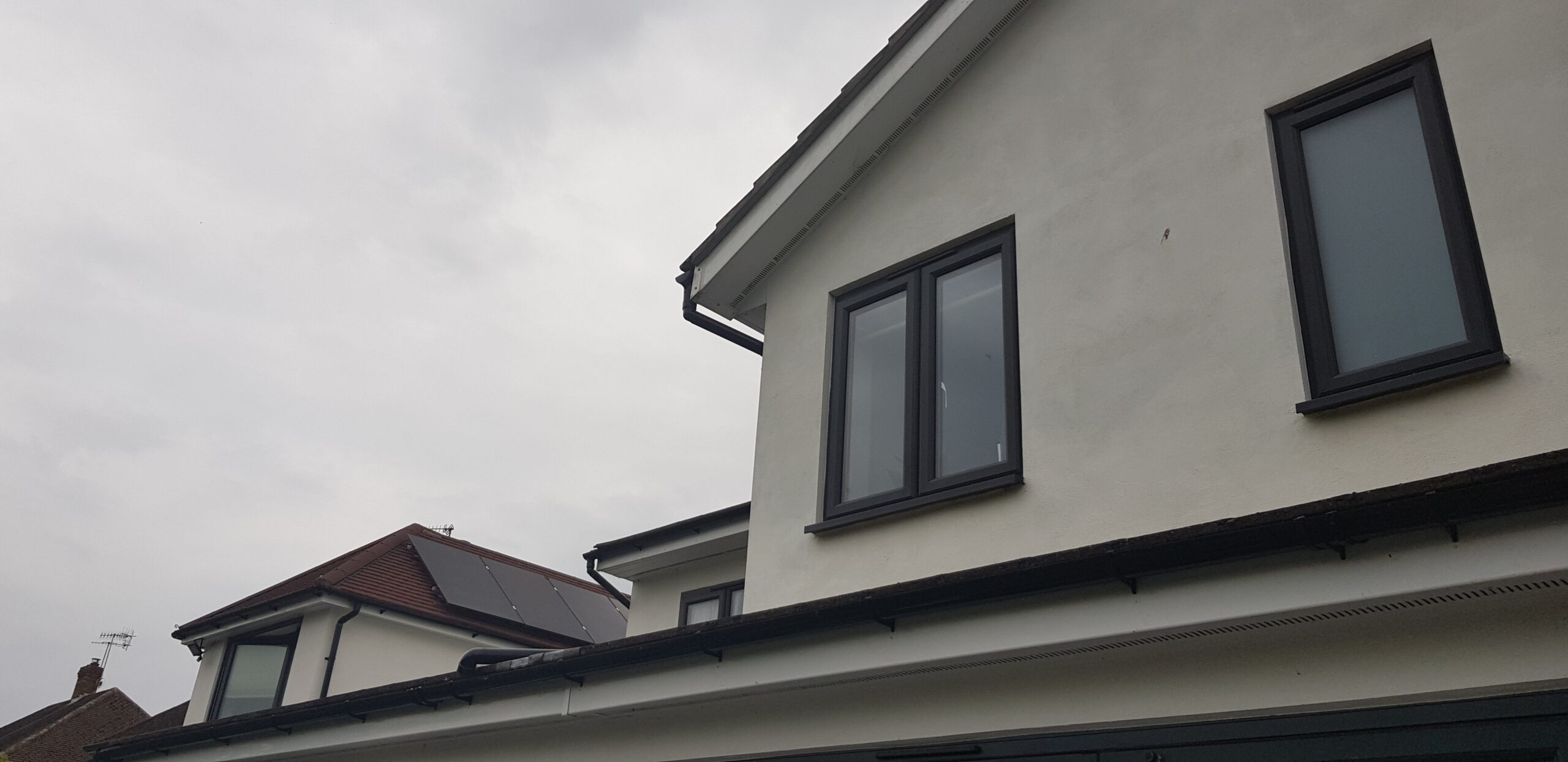 The efficiency of crystalline silicon solar panels is affected by temperature, though not to a great degree. Rising temperatures from climate change do not jeopardise the UK's burgeoning solar industry at all.
"It's marginally better for efficiency in the spring but essentially, if you have more light, you produce more solar power. You have to remember that solar panels work all over the world. The same technology we put on our roofs is used in solar farms in the Saudi Arabian desert," Hewett added.
Optimum output from the solar capacity deployed across the UK is reached at around at 25°C. For every degree either side of that, it is lowered by about only 0.5%, though newer modules have improved performance. Their output now varies by only around 0.35% per degree, according to manufacturers.
"That's why we never see peak output in midsummer – peak national output is always in April and May when it's cool and sunny," said Sheffield University Professor of Organic Electronics Alastair Buckley, who leads Sheffield Solar.
Panel temperatures depend on a combination of the ambient temperature, radiative heating from the sun and the cooling effect of the wind. Losing 20% efficiency, considered a significant amount, would require them to reach a huge 65°C.
Solar power is far from unique in being affected by the heat. The output of fossil-fuelled and nuclear power stations is also hit by heatwaves, as their efficiency depends on the difference between the temperature of their turbines or boilers and their cooling systems.
The revised Sheffield Solar data indicates that record solar generation was reached at midday on 22 April last year, hitting 9.89GW, replacing the former record of 9.68GW at 12.30pm on 20 April 2020. A new record is expected next spring due to the fast pace of new installations. Read More
---
The Governor of Anbar, Ali Farhan (pictured), has reportedly announced new oil discoveries in the province.
According to the state-controlled Iraqi News Agency (INA), the finds are in the Nukhaib and Tharthar areas.
Farhan is quoted as saying that, "the local government in Anbar worked to prepare the atmosphere for oil exploration and provided the security effort for companies in the province," expressing his hope that, "the Ministry of Oil will take steps to complete oil explorations after canceling the contract with the Korean company."
There was no mention of the size of the fields, and the news is not yet carried on the Ministry of Oil website. Read More
---
The State Energy Portal provides access to state- and region-level U.S. energy data with interactive, customizable views of more than 150 charts, tables, and maps that display more than 1,700 data series. In addition, we updated Analyses and Quick Facts for four states. The new facts include:
Iowa is the nation's largest fuel ethanol and biodiesel producer, and it accounts for about one-fourth of U.S. fuel ethanol production capacity and almost one-fifth of biodiesel production capacity. Illinois generates more electricity from nuclear energy than any other state, and it accounted for about 12% of U.S. nuclear power generation in 2021.
In 2021, renewable resources supplied 29% of Minnesota's total in-state electricity generation. The state was ninth in the nation in total generation from wind, and wind accounted for 75% of the state's renewable generation. Natural gas fueled 34% of Wisconsin's in-state utility-scale generation in 2021, a share that is more than three times larger than a decade earlier. Read More
---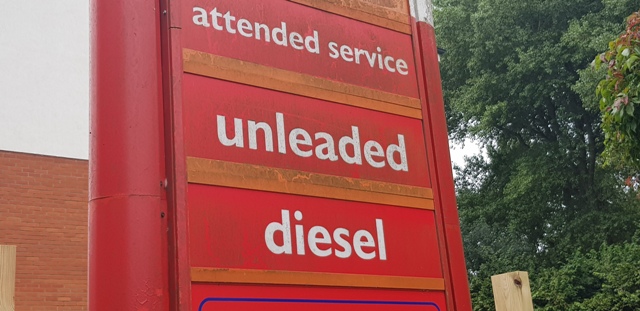 Oil and Gas Blends
Units
Oil Price $
change
Crude Oil (WTI)
USD/bbl
$96.63
Down
Crude Oil (Brent)
USD/bbl
$104.30
Down
Bonny Light
USD/bbl
$118.10
—
Saharan Blend
USD/bbl
$117.77
—
Natural Gas
USD/MMBtu
$7.89
Up
OPEC basket 21/07/22
USD/bbl
$107.50
Down
At press time 22 July 2022
---
UK Petrol stations have been accused of ripping off drivers, with average unleaded prices 14p per litre higher than they should be, a motoring group has today claimed.
According to analysis by the RAC, just 10 per cent of forecourts are currently charging a fair price for petrol and diesel. The motoring group believes retailers should be charging nearer to 174p for a litre of unleaded. RAC analysis reveals drivers are being charged 'way above' wholesale fuel prices by 90% of UK garages amid cost-of-living crisis. RAC says average price of petrol is around 14p per litre higher than it should be
But currently the average price of unleaded petrol is 188p. Meanwhile, diesel is thought to be overpriced by around 7p per litre.
The current average price per litre of diesel is around 196p, but the RAC believe it should be nearer to 189p per litre. Read More
---
Baidu unveils £31,000 all-electric self-driving cab.Baidu says its robo-taxis, running on a trial basis in 10 cities in China, including Shenzhen, Shanghai and Beijing, have given more than one million rides since its service launched, in 2020.
There had been discussion on the country's social-network Weibo about the impact on jobs if they became official, BBC China analyst Kerry Allen said.
"While pilot schemes have been rolled out, there have been perceptions online that they are still 'hard to find' or that appointments are difficult to make, in order to try one out," she added.
Other companies in the robo-taxi space in China include:
AutoX, backed by Chinese technology giant Alibaba.
Pony.ai, founded by former Google and Baidu engineers and backed by Toyota. Under Chinese regulation, the autonomous cars currently still require a safety driver's presence.
But one day, Baidu says, the RT6's detachable steering wheel could be replaced by extra seats, vending machines, desks or games consoles.
Each Apollo RT6 would cost 250,000 yuan (£31,000) – significantly less than previous models, Baidu said. Read More
---
DNV, Sintef, Equinor and Lundin have signed an agreement to establish the world's first pilot project for active, nature-based carbon capture at sea.
The objective is to develop technology and methods to enable the capture of millions of tonnes of CO2 through the cultivation of seaweed. The project centres on growing huge amounts of sugar kelp on long cables fastened to buoys floating on the sea surface. The installations are to be established in areas with excellent natural conditions for growing seaweed. Through photosynthesis, the seaweed will use the sunlight, grow and capture carbon from the atmosphere. It is exactly the same process as trees and other plants use on land Read More
---
Spain, Portugal and Greece rejecting the bloc's plan to reduce natural gas consumption by 15% between this August and next Spring.
Just hours after a dire warning by IEA chief Fatih Birol that Europe would need a 20% cut in consumption to make winter tolerable, officials in Madrid and Lison said they would not support the 15% initiative in the face of a potential Russian gas cutoff.
According to both Spain and Portugal, mandatory reductions are unfair, particularly considering that both countries use far less Russian gas than other European Union member states.
"We will defend European values, but we won't accept a sacrifice regarding an issue that we have not even been allowed to give our opinion on," Spain's Ecological Transition Minister Teresa Ribera said, as reported by the Associated Press on Thursday. Read More
---
Many countries are ramping up coal to keep up with rising energy demands.
In the US, coal production has risen significantly from last year. Though higher prices were not converting to an increase in supply, the Energy Information Administration stated that production is up 6% from the first quarter of 2021.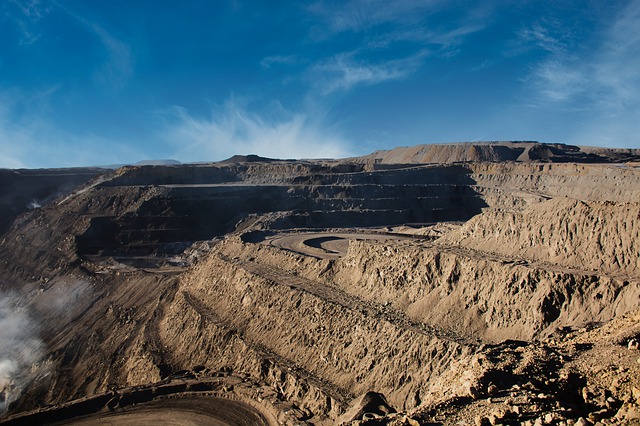 However, they added that the figure should even out at a 3% increase for the year. This is mainly because both US domestic coal consumption and exports were down by 4% in the first quarter of 2022. On the contrary, global use of coal has been on the rise due to the energy crisis in Europe. China, too, has ramped up coal production and consumption to help drive its struggling economy. Furthermore, the European Union (EU), facing a possible curtailment in gas supply from Russia, recently received the green light from Brussels to increase its use of coal over the next decade. The European Commission estimated that 5% more coal would be used. However, that figure could shoot higher in the short term. Read More
---
Region
Period
Rig Count
Change
U.S.A
15 July 2022
756
+4
Canada
15 July 2022
191
+16
International
June 2022
824
+7
Baker Hughes
---
Hyundai IONIQ 5 EV to Transport MK Taxi Passengers in Kyoto.Hyundai Mobility Japan, Hyundai Motor Company's Japanese business unit, announced that it will supply 50 'IONIQ 5 Lounge' EVs to MK Group in Kyoto this summer to help the taxi service operator and city achieve their respective carbon neutrality goals.
By adopting 50 IONIQ 5 Lounge units, MK is on its way to electrify 30 percent of its fleet by 2025 and reach 100 percent electrification by 2030. The company stopped operating LPG-powered vehicles in February 2022. As of March 2022, MK's taxi fleet has included 18 battery electric vehicles (BEVs) and 10 plug-in hybrid electric vehicles (PHEVs). MK is planning to install fast charging stations at each of its taxi business locations.
MK chose IONIQ 5 Lounge due in part to the BEV's long driving range and fast charging time. Moreover, the vehicle is providing a comfortable, spacious second row and plethora of convenience features that are expected to provide an unsurpassed riding experience for MK passengers. Hyundai Mobility Japan will also partner with MK's maintenance facility located in Kyoto to provide technological support, so that the partner company can run the fleet efficiently.
Hyundai Mobility Japan entered the Japanese market in February 2022, supplying only zero-emission vehicles, including IONIQ 5 and the NEXO hydrogen fuel cell electric vehicle (FCEV). The company is actively taking part in Japan's carbon neutralization while providing its customers with innovative vehicles and unique mobility experiences. The company's supply of 50 IONIQ 5 BEVs will help reduce greenhouse gas emissions in Kyoto to tackle climate change. Read More
---
Hyundai Motor Announces 2022 Q2 Business Results. Q2 revenue increased 18.7% Y/y to KRW 36 trillion
· Operating profit up 58% to KRW 2.98 trillion
· Net profit (including minority interest) rose 55.6% to KRW 3.08 trillion
· The company sold 976,350 units in Q2, down 5.3% from the previous year, affected by chip supply shortages and lockdowns in some Chinese regions
· Improved mix from higher sales of Genesis luxury models and SUVs along with a favorable currency environment helped lift the operating profit margin to 8.3%
· Hyundai's Q2 full-electric model sales jumped 49% year on year to 53,126 units Hyundai will continue to strengthen its global leadership position in electric vehicles with its new IONIQ 6 battery electric vehicle, which will launch in the third quarter. Read More
---
Baker Hughes Company Announces Second Quarter 2022 Results
Orders of $5.9 billion for the quarter, down 14% sequentially and up 15% year-over-year.
Revenue of $5.0 billion for the quarter, up 4% sequentially and down 2% year-over-year.
GAAP operating loss of $25 million for the quarter, down $304 million sequentially and down $219 million year-over-year.
Adjusted operating income (a non-GAAP measure) of $376 million for the quarter, up 8% sequentially and up 13% year-over-year.
Adjusted EBITDA* (a non-GAAP measure) of $651 million for the quarter, up 4% sequentially and up 6% year-over-year.
GAAP loss per share of $(0.84) for the quarter which included $0.95 per share of adjusting items. Adjusted earnings per share (a non-GAAP measure) was $0.11.
Cash flows generated from operating activities were $321 million for the quarter. Free cash flow (a non-GAAP measure) for the quarter was $147 million.
Income tax expense in the second quarter of 2022 was $182 million.
Other non-operating loss in the second quarter of 2022 was $570 million. Included in other non-operating loss are $426 million of losses related to the Oilfield Services business in Russia which was classified as held for sale at the end of the second quarter, an $85 million loss from the net change in fair value of our investment in ADNOC Drilling, and a $38 million loss from the net change in fair value of our investment in C3 AI.
The Company presents its financial results in accordance with GAAP. Read More
---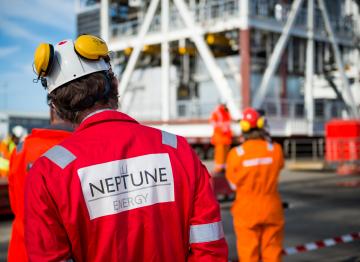 Moody's upgrades Neptune Energy rating
Neptune Energy announced today that Moody's Investors Service has upgraded Neptune Energy Group Midco Ltd. to Ba2 from Ba3. Moody's has also upgraded Neptune Energy Bondco plc's existing $850 million senior notes due 2025 to Ba3 from B1. The outlook has changed to stable from positive. Read More
---
UAE economy is set to grow at its fastest pace in years on the back of higher oil production and commitment to expand its manufacturing sector, according to the central bank.
The country's overall real gross domestic product (GDP) rose by 8.2 percent year-on-year during the first quarter of 2022, driven by a sharp rise in oil production and improvement in non-oil GDP, the banking authority said in its latest Quarterly Economic Review.
The economy is on track to post a 5.4 percent growth in 2022, the highest since 2019, and 4.2 percent in 2023. This year's forecast is higher than the projections issued by the International Monetary Fund (IMF) last April. Read More
---
The two things Oil investors need to know now; and is it a good buy?
Summary: Oil prices have been skyrocketing until they recently plunged into a bear market, falling 20% from June to where they are now, about $100 a barrel. Despite this sharp pull back, oil stocks all over the world are still some of the best performers this year, supported higher in anticipation of growing earnings. Cast your mind back to just two years ago. The oil price plunged to US$20 a barrel, thanks in part to the coronavirus and a bruising price war. Here we discuss the two things oil investors need to know now, and also question if oil and oil stocks are a good buy.
The two key considerations for oil right now;
Firstly
Oil (OILUKSEP22 & OILUSAUG22) has fallen from ~$140 in March to where it is today as China, the world's biggest oil importer and commodity consumer ramped up its Covid restrictions and mass testing. Recently, one single Covid case shut down one of China's steel hubs for three days, while in Macau, the gambling hub, it's been shut for a week. Basically, as long as there are Covid cases, and a zero covid stance, oil remains pressured. Meanwhile, oil has also fallen off its high on recessionary fears. But now we think the oil price could be showing signs that selling is easing, click here to read Ole Hansen, Saxo's Head of Commodity Strategy's recent report.
Secondly
You need to consider that oil's outlook is getting dimmer for consumers and business, but for investors and traders there is opportunity ahead. Why? Well, OPEC suggested global crude demand will exceed supply by 1 million barrels a day next year, meaning they see no relief in sight for supply. This is something that at Saxo we've been warning markets of for some time and guided to in our Q3 Outlook. Investors in oil stocks like Occidental Petroleum (OXY) may be particularly pleased, with shares in that company up 97% since January, while Exxon Mobile (XOM) shares have climbed 38% and Woodside Energy (WDS) is up 37% year to date. While the Tech heavy Nasdaq is down 22%, the S&P500 is down 14% and Australia's ASX200 is down 11% YTD .Read More
---
OilandGasPress Energy Newsbites and Analysis Roundup |Compiled by: OGP Staff, Segun Cole @oilandgaspress.
Disclaimer: News articles reported on OilAndGasPress are a reflection of what is published in the media. OilAndGasPress is not in a position to verify the accuracy of daily news articles. The materials provided are for informational and educational purposes only and are not intended to provide tax, legal, or investment advice.
Please email us your industry related news for publication info@OilAndGasPress.com
Follow us: @OilAndGasPress on Twitter |