Energy top stories to 29/7/22. OPEC daily basket price stood at $110.84/bl, 28 July 2022
Global fuel prices are tumbling in recent weeks as the supply tightness that plagued the market and sent prices skyrocketing to fresh highs barely two months ago, has started unwinding. Slowing arbitrage flows to key import destinations and rising inventories in major storage hubs are signalling that demand has peaked and supplies are finally catching up, although South America makes an exception. As refining margins continue to slide and petrochemical margins remain lacklustre, trimming refining runs and switching yields could be on the cards for refiners in the coming months. Read More–>
---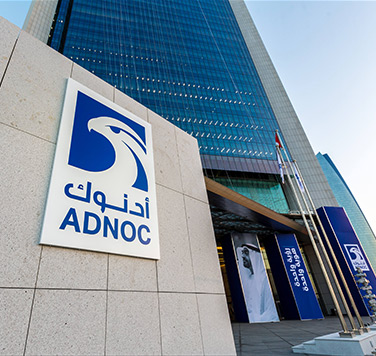 Abu Dhabi National Oil Company (ADNOC) announced today that it has signed a strategic collaboration agreement with the Emirati Talent Competitiveness Council (NAFIS) to accelerate recruitment of UAE talent in the private sector, with the aim to create 3,000 additional jobs for UAE nationals in its supply chain by 2025. Through this agreement, ADNOC will step up its efforts to ensure that companies in its supply chain are making use of the programs and incentives offered by NAFIS for hiring local talent. ADNOC will also contribute to raising the competitiveness of UAE nationals, by encouraging them to take advantage of the opportunities provided by the NAFIS programme. The signing of the agreement was witnessed by His Excellency Dr. Sultan Ahmed Al Jaber, Minister of Industry and Advanced Technology and Managing Director and Group CEO of ADNOC, as well as His Excellency Dr. Abdulrahman Al Awar, Minister of Human Resources and Emiratisation. The agreement was signed by His Excellency Ghannam Al Mazrouei, Secretary General of NAFIS and Mr Abdulmunim Al Kindi, Executive Director of People, Technology and Corporate Services in ADNOC. Read More
---
According to a report on "Electrifying Indian Mobility" by The Indian Private Equity and Venture Capital Association (IVCA), EY and IndusLaw, electric vehicle (EV) sales in India will cross 9 million units by 2027. The report also highlights that the EV industry is likely to create more than 10 million direct jobs and 50 million indirect jobs by 2030. Read More–>
---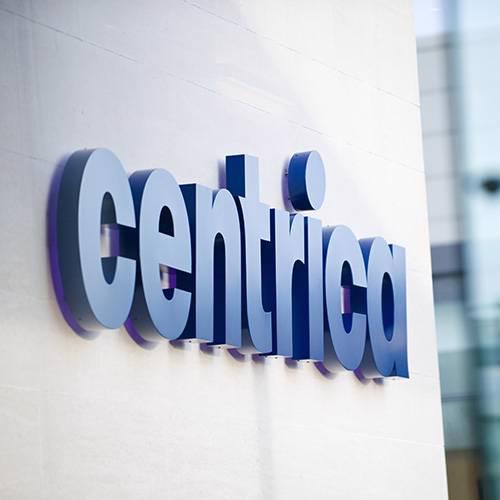 Centrica has been named among the early adopters at the launch of 'Generation Valuable', a programme launched by The Valuable 500 that will serve as a unique leadership opportunity for people with disabilities to build the future of the corporate C-Suite, driving disability inclusion through systematic change and revolutionising the boardrooms of tomorrow. Generation Valuable will identify and build a community of disabled talent who importantly share their experiences upward to inform the C-suite of today about how to make businesses more inclusive. Each participant will be paired with a mentor at C-Suite level within their organisation and will explore each of the Valuable 500's transformation pillars over the course of a year. Read More
---
Skeleton Technologies and Siemens have agreed on a far-reaching technology partnership for the development, planning and implementation of a fully automated, digital manufacturing technology for the production of supercapacitors in Germany. The production line is to be used in a new Skeleton factory in Markranstädt, Leipzig and will help to reduce production costs by around 90 percent within the five-year project. The collaboration aims to achieve the digitization of Skeleton's entire value chain – from supercapacitor cell design to production and services – and expand to the production of next-generation supercapacitors. Siemens supports this with its comprehensive Digital Enterprise portfolio as well as domain know-how in the area of industrial battery cell production. Furthermore, it is planned to further expand the business relations between the two companies. Skeleton's supercapacitors are used in automotive, transport, grid and industrial applications and allow to reduce CO2 emissions and save energy. With the use of patented "curved graphene" material, Skeleton's supercapacitors offer the highest power density on the market, almost instant charging and discharging, high reliability, and very long lifetimes. They contribute to improving power quality and protecting equipment and infrastructure by lowering the power fluctuation, and to powering electrification. Read More
---
INEOS Olefins and Polymers Europe have joined the Digital Watermarks Initiative HolyGrail 2.0* to significantly improve the sorting and recycling of plastic packaging waste.
The initiative aims to address and improve how plastic waste is sorted into different types, making the recycling of household plastic waste far more efficient. Although plastic packaging collection rates are improving across Europe, challenges in sorting mean that recycled plastics are often a mix of types and grades, making the recycled product difficult for plastics converters to re-use.
The Digital Watermarks Initiative HolyGrail 2.0* is pioneering a ground-breaking technology. Digital watermarks are imperceptible codes which cover the surface of the packaging. They are around the size of a postage stamp, imperceptible to the human eye, but detectable by special cameras linked to high speed waste sorting systems.
The HolyGrail 2.0* initiative will provide the whole packaging value chain with a robust, cost-effective, and easily scalable system to optimise the sorting of post-consumer plastics packaging and improve the quality of the recycled product.
Joining the initiative reinforces INEOS' commitment to creating a truly circular economy where all plastics can be properly recycled and reused in high-quality products, thereby reducing the carbon footprint of plastic products and packaging.
This builds on the commercialisation of the INEOS Recycl-IN range of PE and PP products, launched in 2019, which provides converters with a complete portfolio of resins with up to 70% post-consumer recycled content and properties on-par with virgin polymer. Read More
---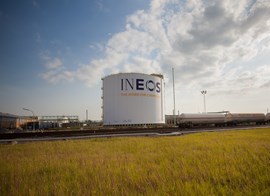 INEOS OXIDE has launched new Bio-Attributed Ethylene Oxide (EO), based on certified bio-based sources which do not compete with food production.
First sales of this Bio-Attributed EO have already been made.
This new product reaffirms INEOS' commitment to developing more sustainable ways to produce the materials we use and rely on every day. INEOS Oxide is developing a suite of solutions to deliver carbon neutrality by 2050, of which this new product is one.
Both RSB (Roundtable on Sustainable Biomaterials) and ISCC+ (International Sustainability & Carbon Certification Plus) have certified that the new product is 100% renewable on a mass balance basis and delivers a Greenhouse Gas saving of over 100% compared to conventionally produced EO.
This allows INEOS customers to significantly reduce their carbon footprint and offer innovative solutions to serve their ever more demanding markets for sustainable solutions.
EO is an important building block for a wide variety of derivative products, which are used in the production of detergents, thickeners, solvents, and plastics. EO is consumed internally by INEOS Oxide in the production of intermediates such as glycols, ethanolamines, glycol ethers and ethoxylates.
Mass balance is an essential tool used to reduce the reliance on fossil fuel materials as feedstock across a wide range of industries. In practice, it allows the mixing of renewable and recycled materials with traditional feedstock to create a lower-carbon product. It is recognized as a necessary step in arriving at a fully circular economy.
INEOS'sBio-Attributed EO is the culmination of three years of work to develop a low carbon ethylene oxide product. More
---
The International Monetary Fund (IMF), in its annual report (World Economic Outlook, 2022), expected that the Saudi economy will register a 7.6% growth rate this year; the highest growth rate among world economies, which include advanced economies, emerging market economies and developing economies.
Despite the challenges facing the global economy, in light of the decline in activity in Russia and China and the decline in the US spending levels, the IMF's estimates for the Kingdom of Saudi Arabia contradict the bleak and ambiguous outlook that stems from several main factors including the Russian-Ukrainian crisis, the restrictions of monetary policies in Europe, and the general closure measures as a result of the new outbreaks of (Covid-19).
The International Monetary Fund lowered its forecast for the performance of the global economy this year and 2023, influenced by the slowdown in growth in the three largest economies in the world (the United States, China, and the European Union region); however, IMF kept its forecast for the growth of the Saudi economy during 2022 at 7.6%, compared to its previous expectations last April, and the Fund raised its expectations for the growth of the Saudi economy during the next year 2023 slightly as well. Read More
---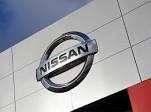 Nissan Motor Co., Ltd. announced financial results for the three months ended June 30, 2022.
In the first quarter of the fiscal year, consolidated net revenue was 2.14 trillion yen, consolidated operating profit was 64.9 billion yen, and operating profit margin was 3.0%. Net income1 in the first quarter was 47.1 billion yen.
During the first quarter, the extremely challenging business environment put pressure on earnings, as production was constrained by the Shanghai lockdown caused by spread of the new coronavirus and semiconductor supply shortages, while external factors such as soaring raw material prices and logistics costs also intensified their impact. However, Nissan managed to offset some of the impact by continuous efforts to improve the quality of sales in each market leading to an increase in revenue per unit of key models. Nissan's focus on financial discipline and diligent control over fixed costs, along with the tailwind from the weak yen helped to maintain positive revenue and ordinary profit. Read More
---
Eni's Board of Directors, chaired by Lucia Calvosa, resolved to distribute to Shareholders the first of the four tranches of the dividend 2022 from Eni S.p.A. available reserves for the fiscal year 2022 of € 0.22 (compared to a total annual dividend of € 0,88) per share outstanding at the ex-dividend date as of 19 September 2022[2], payable on 21 September 2022[3], as announced on 18 March 2022 with the Capital Market Day and resolved by the Shareholders' Meeting of 11 May 2022.
Holders of ADRs, outstanding at the record date of 20 September 2022, will receive € 0.44 per ADR, payable on 7 October 2022[4], with each ADR listed on the New York Stock Exchange representing two Eni shares. Read More
---
Oil and Gas Blends
Units
Oil Price $
change
Crude Oil (WTI)
USD/bbl
$98.26
Down
Crude Oil (Brent)
USD/bbl
$109.00
Up
Bonny Light
USD/bbl
$118.10
Up
Saharan Blend
USD/bbl
$117.77
—
Natural Gas
USD/MMBtu
$8.17
Down
OPEC basket 28/07/22
USD/bbl
$110.84
Up
At press time 29 July 2022
---
Archer Aviation Inc. has entered into an agreement with Honeywell covering the supply of flight control actuation and thermal management technologies. Honeywell's actuation technology is a key enabler of Archer's 12 tilt 6 configuration, and Honeywell's thermal management technology will help Archer provide a best-in-class in-cabin experience for its passengers.
Archer's production aircraft will operate in dense urban environments making critical precision from the aircraft's flight controls and actuators a must. Honeywell's actuators can accept hundreds of micro adjustments and commands per second from fly-by-wire computers, enabling precise navigation. Archer works to incorporate the latest advancements in technology into its aircraft to draw on its safety benefits, as well as accommodate the unique elements of its eVTOL aircraft. As such, Honeywell's thermal management system that Archer has selected, MicroVCS, provides several advantages compared to the conventional systems, including lower weight, higher efficiency, and higher reliability in its size and power class.
Honeywell has more than 60 years of experience delivering actuation and thermal management systems for space, aerospace and naval applications and is an established leader in the electric vertical take-off and landing (eVTOL) segment, offering a full line of avionics, navigation, electric propulsion, radar and communications systems, in addition to flight controls and actuation technology. Read More
---
China's National Offshore Oil Corp (CNOOC) announced on Thursday successful tapping of flows of oil and gas out of an offshore shale oil exploration well, the first drilled shale oil well offshore in China, a major breakthrough in the country's offshore shale oil drilling that will reduce reliance on imports and improve energy security.
Exploration well Weiye-1, located at the southwestern trough of the Beibuwan Basin in the South China Sea, tested daily production of 20 cubic meters of oil and 1,589 cubic meters of natural gas, the Shanghai Securities Journal reported.
According to estimates, the shale oil resources in the entire Beibuwan Basin are about 1.2 billion tons, showing good exploration prospects. Read More
---
China's first domestically developed subsea Christmas tree for oil drilling was recently installed and officially put into operation in the South China Sea, breaking the long-term monopoly of foreign products in this field, the Global Times learned from its developer on Monday.
According to a statement the China State Shipbuilding Corporation sent to the Global Times, the corporation's subsidiary company, Chongqing Qianwei Technologies Group, has successfully installed the subsea Christmas tree in the Yingge Sea, South China's Hainan Province, marking an important step in the country's deep-water oil and gas exploration.
The subsea Christmas tree is a core piece of equipment used in subsea production systems in the petroleum industry. It is used to connect oil and gas from deep in the formation to external oil and gas transport pipelines. As an intelligent "faucet" at the wellhead, it controls the exploitation rate of oil and gas and monitors and adjusts the production situation in real time. It is a key piece of equipment for the development of deep-water oil and gas fields. Read More
---
Hyundai Motor Company and Common Goal announced their partnership to help drive change and create a more sustainable future. Hyundai Motor and Common Goal have teamed up for sustainability, sharing the belief that football is one of the few cultural forces that can help shift society towards a more sustainable and equitable society for all. The partnership hopes to leverage the power of football to urge people to come together in support of our planet and preserve it for generations to come. With this call to action, Hyundai and Common Goal will raise awareness and emphasize the importance of solidarity for a sustainable planet.
As part of this initiative, Hyundai Motor has pledged 1% of its FIFA World Cup 2022TM sponsorship fee to Common Goal. In addition, the company is providing eco-friendly vehicles to Common Goal to enable and support sustainable mobility, which plays a key role in Hyundai Motor's strategy to achieve carbon neutrality by 2045.
"Hyundai Motor's goals on sustainability are not limited to environmental issues. We are committed to doing the right thing for society, reaching a greater goal and engaging our community," said Jaehoon Chang, President and CEO of Hyundai Motor Company. "By teaming up with Common Goal, we can make progress for the greater good."
Common Goal was launched in 2017, when Manchester United player Juan Mata committed to pledging 1% of his salary to support initiatives that drive progress in support of our people and planet. Five years later, the movement has grown to over 230 players and managers, including Jürgen Klopp, Serge Gnabry, Giorgio Chiellini, Pernille Harder, Viv Miedema and Paulo Dybala, amongst others as well as brands like adidas and DAZN. Read More
---
J.D. Power designated the Hyundai Palisade and Santa Cruz as the most appealing vehicles in their segments in the 2022 U.S. Automotive Performance, Execution and Layout (APEAL) StudySM. The Palisade earned the top score in the Upper Midsize SUV segment, while Santa Cruz took the top spot in the Midsize Pickup segment. Additional vehicles in Hyundai's lineup performed well, with IONIQ 5 and Sonata both finishing second in their respective segments, while Tucson and Accent were third.
"We are thrilled with the recognition of Santa Cruz and Palisade in this year's J.D. Power APEAL Study," said Olabisi Boyle, vice president, Product Planning and Mobility Strategy, Hyundai Motor North America. "The Palisade and Santa Cruz both have on-road presence, upscale interiors, human-focused technology, and advanced Hyundai SmartSense Safety features. This recognition is the result of our organization-wide commitment to delivering vehicles that exceed the expectations of our customers." Read More
---
---
The International Aviation Climate Ambition Coalition was launched at the COP26 climate change summit in Glasgow.
Through this declaration, member states of the coalition commit to working together to support the adoption of an ambitious global goal for international aviation CO2 emissions by the International Civil Aviation Organization. They also commit to supporting specific measures to reduce aviation emissions including sustainable aviation fuels, the CORSIA global offsetting scheme and new aircraft technologies. Read More
---
Supernal and Electric Power Systems, Inc. (EP Systems) announced a partnership to accelerate development and production of safe, lighter-weight and certifiable eVTOL vehicle batteries. The emerging industry leaders formalized their agreement during a ceremony held at the Farnborough International Airshow, resulting in the first vehicle partnership for Supernal.
The partnership aim is to enable the introduction of commercial eVTOL vehicle flights and support increasing enhancements to vehicle performance as the AAM market matures. Supernal, which is part of Hyundai Motor Group, plans to work within an "open ecosystem" model that will address the niche technology needs of AAM. Read More
---
Supernal revealed its initial eVTOL vehicle cabin concept at Farnborough International Airshow, providing the first look at how Hyundai Motor Group (the Group) is integrating automotive capabilities to develop the Advanced Air Mobility (AAM) market.
Supernal partnered with the Group's design studios to create the cabin concept as the Company works to certify its eVTOL vehicle for commercial use in the United States starting in 2028 — and in the E.U. and U.K. shortly after. Beyond the vehicle, Supernal is collaborating with external partners and the Group's more than 50 affiliates — which span automobiles, automotive parts, construction, robotics and autonomous driving — to responsibly co-create the expansive AAM value chain. Read More
---
Hurricane Energy plc, announced that it has repaid in full its outstanding $78,515,000 7.50 per cent Convertible Bonds plus $1.5 million of accrued interest by the maturity date of 24 July 2022. The Bonds will now be delisted from The International Stock Exchange and cancelled.
The repayment leaves the Company debt free, with significant cash on hand, further cash due from the imminent lifting from the FPSO, and ongoing cash generative production from the Lancaster field. Read More
---
Petrobras, informs that it approved the execution, with the National Agency of Petroleum, Natural Gas and Biofuels (ANP), of a Conduct Adjustment Agreement (TAC) for compensation of local content fines related to 22 concessions in which Petrobras has 100% working interest, located in the Barreirinhas, Campos, Espírito Santo, Parecis, Potiguar, Recôncavo, Santos, Sergipe-Alagoas and Solimões basins. The TAC provides for the conversion of fines for non-compliance with the local content clause of these 22 concessions into commitments of investments in Exploration and Production with local content. Under the terms of the agreement, Petrobras commits to invest approximately R$ 1 billion in localcontent by 12/31/2026, in accordance with the provisions of ANP Resolution 848/2021. With this, all administrative proceedings related to the collection of fines arising from non-compliance with local content in these concessions will be terminated, resulting in a reduction in the liability of R$ 639 million in the financial statements of June 30, 2022, which will be disclosed to the market on July 28, 2022. The commitments of acquisition of goods and services of the TAC proposal are concentrated in the activities of exploration and development of production in areas of Round Zero, whose contracts do not establish minimum percentages of local content. The signature of the TAC does not alter the investments foreseen in the Strategic Plan 2022-26, disclosed by Petrobras on November 24, 2021, and is in line with the strategy of generating value by managing the Company's liabilities and improving its capital allocation. Read More
---
Petrobras informs that its Board of Directors, at a meeting, approved the payment of dividends in the amount of R$ 6.732003 per outstanding preferred and common share. The proposed dividend is in line with the Shareholder Remuneration Policy, which provides that in case of gross debt below US$ 65 billion, Petrobras may distribute to its shareholders 60% of the difference between operating cash flow and acquisitions of fixed and intangible assets (investments). In addition, the Policy also foresees the possibility of paying extraordinary dividends, provided that the financial sustainability of the Company is preserved. The approval of the proposed dividend is compatible with the company's financial sustainability and is aligned with the commitment of value generation for the society and for the shareholders, as well as with the best practices in the oil and gas industry. Read More
---
OilandGasPress Energy Newsbites and Analysis Roundup |Compiled by: OGP Staff, Segun Cole @oilandgaspress.
Disclaimer: News articles reported on OilAndGasPress are a reflection of what is published in the media. OilAndGasPress is not in a position to verify the accuracy of daily news articles. The materials provided are for informational and educational purposes only and are not intended to provide tax, legal, or investment advice.
Please email us your industry related news for publication info@OilAndGasPress.com
Follow us: @OilAndGasPress on Twitter |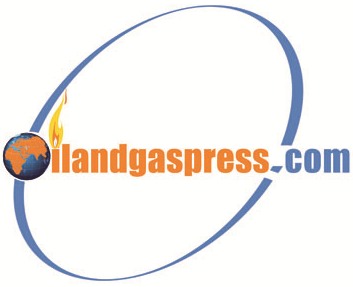 Oil and gas press covers, Energy, Climate, Renewable, Wind, Biomass, Sustainability, Oil Price, LPG, Solar, Marine, Aviation, Fuel, Hydrogen, Electric ,EV, Gas, News and Analysis