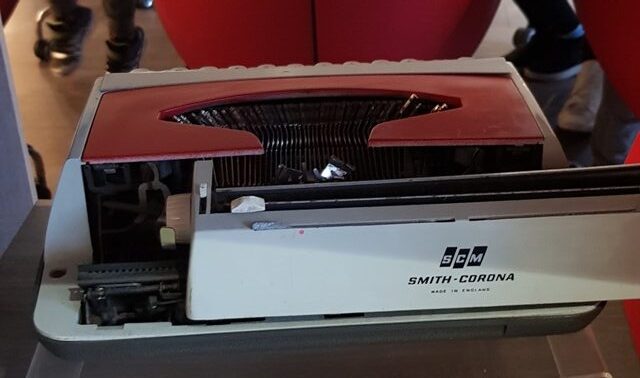 Energy Updates to 07/10/22.International Rig Count is up 92 rigs from last year's count of 787
The Worldwide Rig Count for September was 1,853, up 28 from the 1,825 counted in August 2022.
---
His Excellency Mr. Saad Sherida Al-Kaabi, the Minister of State for Energy Affairs, the President and CEO of QatarEnergy, received the 2022 "Energy Executive of the Year" award, which was presented to him by Energy Intelligence – the world's leading energy information company.
His Excellency Minister Al-Kaabi was elected earlier in the year by the leaders of the world's top energy companies on the Energy Intelligence Top 100 rankings, making him the 26th winner of this prestigious award.
Receiving the award at a special ceremony held on the sidelines of the annual Energy Intelligence Forum in London, His Excellency Minister Al-Kaabi paid special tribute to the leadership of His Highness the Amir, saying: "I want to seize this opportunity to offer ample thanks and gratitude to His Highness the Amir, Sheikh Tamim bin Hamad Al-Thani, for his unlimited support to the energy sector and to me personally."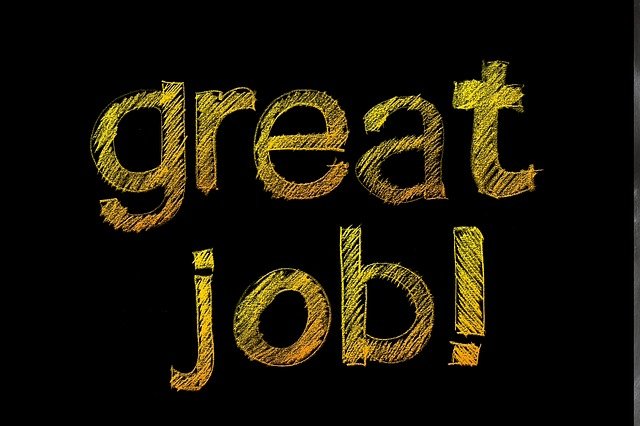 H.E. Minister Al-Kaabi also paid tribute to the efforts of His Highness Sheikh Abdullah bin Hamad Al Thani, the Deputy Amir, Chairman of the Board of QatarEnergy, and to his continuous guidance and support. Read More
---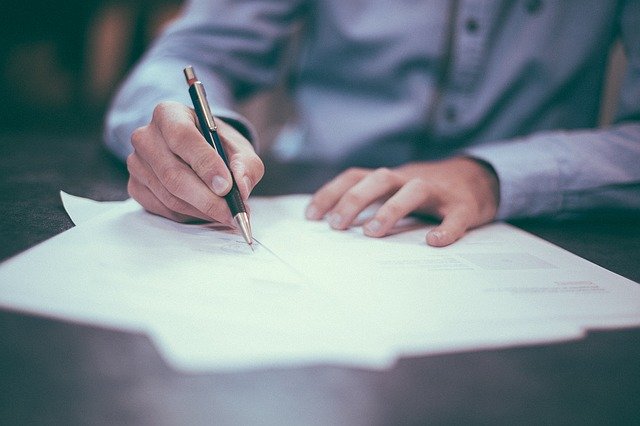 Balfour Beatty, the international infrastructure group, today announces that it has signed a memorandum of understanding with Aker Solutions – an integrated solutions, products and services provider to the global energy industry – to deliver end-to-end design and construction solutions for the concrete floating and gravity-based UK offshore wind industry.
The partnership will see the companies' complementary skills, resources and experience combined to offer a whole life solution: Balfour Beatty has an extensive track record of executing complex civil engineering works for complex infrastructure and energy projects across the UK, whilst Aker Solutions has a long history of delivering concrete structures for marine environments globally. Read More
---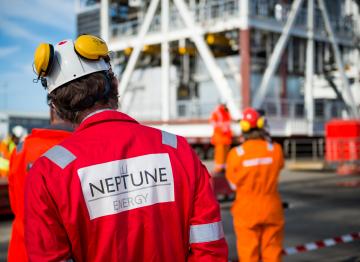 Neptune Energy extends higher gas supplies to UK for this winter
Neptune Energy and its partners today announced an extension of higher gas production from the Duva field in Norway, supplying enough gas to heat a further 550,0001 UK homes per day.
In April, Norwegian authorities granted Neptune and the Duva licence partners a permit to temporarily increase gas production by 6,500 barrels of oil equivalent per day (boepd) until September. Under the new permit, the higher production rate will be maintained until the end of 2022.
Duva's overall production is around 40 kboepd, of which 15 kboepd is natural gas. Duva is tied back to the Neptune-operated Gjøa platform, and the gas is transported by pipeline to the UK's St Fergus gas terminal.
Neptune Energy's Managing Director in Norway, Odin Estensen, said: "We are pleased that we, together with our partners and in cooperation with Norwegian authorities, can maintain export of additional and much-needed volumes of gas to the UK this winter."
Electrified with hydropower from shore, CO2 emissions per boe on the Gjøa platform are less than half the average on the Norwegian Continental Shelf.2
Duva is a subsea installation with three oil producers and one gas producer, tied back to the Neptune-operated Gjøa semi-submersible platform.
Duva licence partners: Neptune Energy (30% and operator), INPEX Idemitsu (30%), PGNiG Upstream Norway (30%) and Sval Energi (10%). Gjøa licence partners: Neptune Energy (30% and operator), Petoro (30%), Wintershall Dea Norge (28%), OKEA (12%) Read More
---
U.S. Environmental Protection Agency (EPA) released 20 Climate Adaptation Implementation Plans that were developed by its major offices, including national program offices and all 10 regional offices. These Implementation Plans reaffirm the strong commitments made in EPA's 2021 Climate Adaptation Action Plan to address the devastating impacts of climate change on communities across the nation, while advancing environmental justice and equity. They provide details on the specific actions each office will take to protect human health and the environment and to increase the resilience of the entire nation as we face increasingly harmful impacts of climate change.
President Biden has set the most ambitious climate change mitigation and adaptation goals in U.S. history, and EPA plays a central role in delivering on those commitments. With the 20 new Implementation Plans, EPA will continue to use its authorities and resources to help communities prepare for the serious climate impacts that are already underway.
"Traveling across the country, I've seen firsthand the devastating impacts that climate change is having on millions of Americans. We need to take actions to ensure a safe, resilient, and equitable future," said EPA Administrator Michael S. Regan. "The Biden-Harris Administration is confronting the climate crisis through a whole-of-government approach. The release of the Implementation Plans today marks significant progress in EPA's efforts to ensure we are doing everything we can to protect human health and the environment."
These plans are being released as EPA works to implement the largest investment in the nation's history to tackle the climate crisis – President Biden's Bipartisan Infrastructure Law and the Inflation Reduction Act. Under these laws, the Agency is making historic investments to strengthen our nation's resilience to climate change, while reducing harmful air pollution, rebuilding critical community infrastructure, advancing environmental justice, and saving families money on their energy bills. Read More
---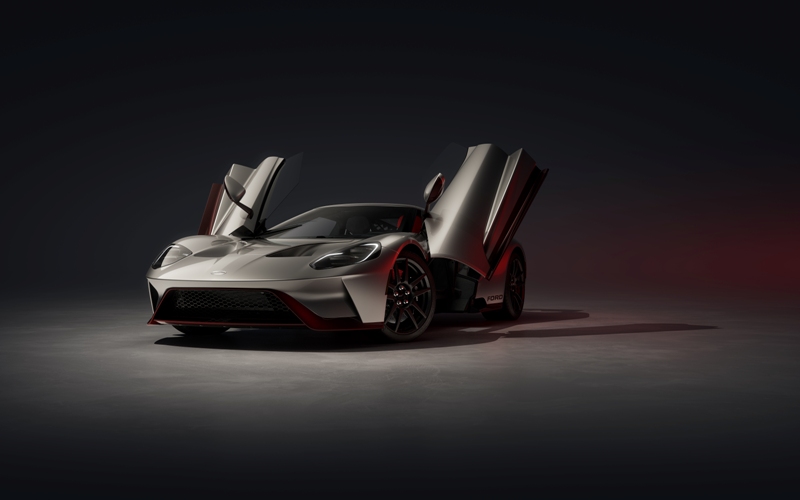 Ford announced the final third-generation Ford GT special edition model. The 2022 Ford GT LM Edition celebrates America's only Le Mans-winning race car that won in 2016 and the historic 1-2-3 podium sweep in 1966.
"With innovative materials, design and engineering, the Ford GT is unlike any other production supercar," said Mark Rushbrook, global director, Ford Performance Motorsports. "As we close this chapter of the road-going Ford GT, the GT LM Edition gave us a chance to inject even more heart and soul from a podium-finishing race car, furthering the tribute to our 2016 Le Mans win."
The Ford GT remains exclusive, and these final 20 special-edition supercars will add to its collectability. Deliveries of the 2022 final model-year Ford GT LM Edition begin this fall with production wrapping up later this year.
Race-livery exterior, asymmetric designed interior
With its carbon fibre body proudly lacquered in Liquid Silver exterior paint, the limited-edition Ford GT LM is uniquely finished in either a red or blue theme throughout, honouring the red and blue race livery of the Le Mans winning No. 68 Ford GT.
For a unique appearance, customers can choose from exposed red or blue tinted carbon fibre that underscores the lower aerodynamics of the supercar. This includes tinting the ultra-lightweight material on the front splitter, side sills and door sills, plus engine bay louvers, mirror stalks and rear diffuser. Exposed gloss carbon fibre 20-inch wheels with corresponding red or blue inner-barrel accents, plus titanium lug nuts and Brembo® brake calipers lacquered in black to further modernize this package.
Unique to the Ford GT LM is a 3D titanium-printed dual-exhaust that features a cyclonic design inside the tips and hints at the twin-turbo 660 horsepower EcoBoost® engine. Above the tips, a titanium GT LM badge is also 3D printed. Read More
---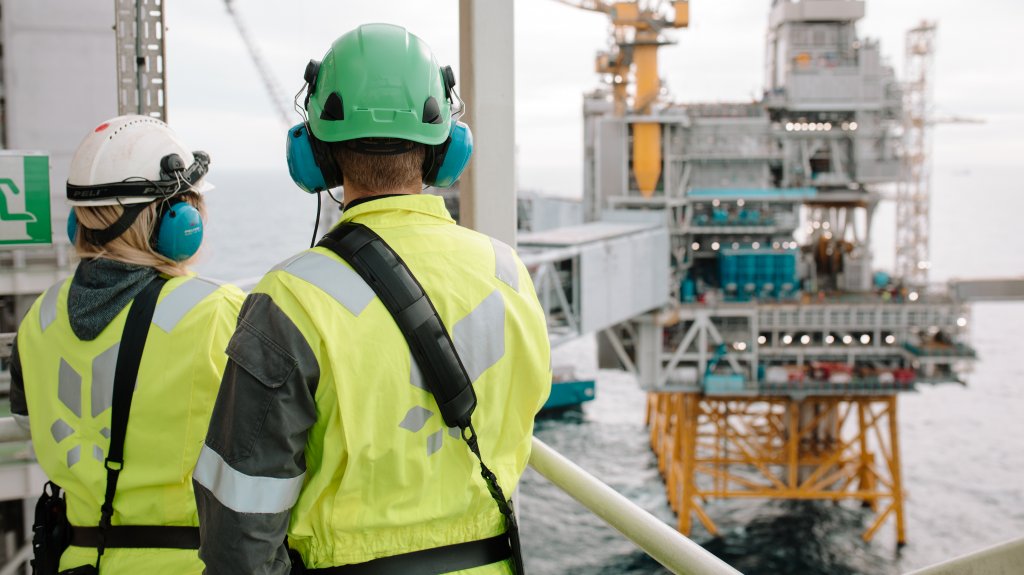 Equinor invites analysts with coverage of the company to provide estimates for the third quarter adjusted results.
Equinor publishes third quarter 2022 financial results on 28 October. Every quarter ahead of the earnings announcement, Equinor collects earnings and production estimates from the equity analysts covering the company. These numbers become a proxy for what the market expects in terms of Equinor's results and are published as "consensus" a week prior to the actual release. The invitation to send estimates contains information on some relevant factors for Equinor's quarterly results as well as other information. Some of these items are preliminary. Read More
---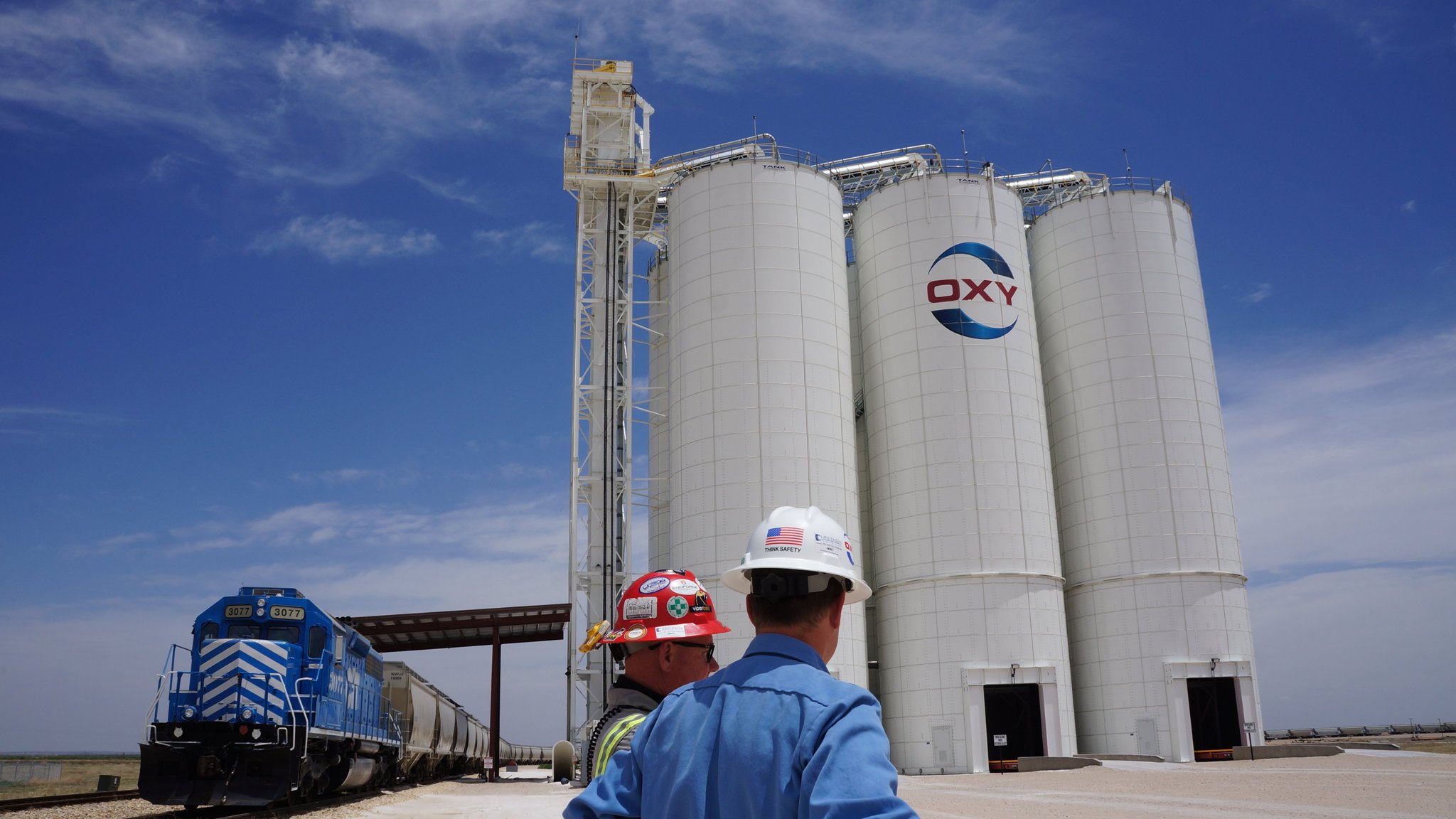 Occidental (NYSE: OXY) will announce its third quarter 2022 financial results after close of market on Tuesday, November 8, 2022, and will hold a conference call to discuss results on Wednesday, November 9, 2022, at 1 p.m. Eastern/12 p.m. Central. Read More
---
Nigerian crude exports totalled 1.1mbd in September 2022, close to a very weak Q3 2022 average of around 1mbd. This decline was driven by three factors:
Shutdowns at Nigeria's Forcados and Brass terminals due to repairs – the former responsible for exporting Nigeria's largest crude stream of the same name (Argus Media).
The Trans-Niger pipeline, which transports 180kbd of crude to the Bonny Export Terminal, has ceased operations due to crude theft (Bloomberg).
Lower Nigerian crude production due to structural underinvestment, coupled with crude theft. Production declined to 1.1mbd in August (OPEC), a 25% decline from 6 months earlier.
As Nigeria's exports have declined, we also see a rise in Nigeria's onshore crude inventories – up by nearly 3mb since August 2022 to a two year high of 10.5mb (as of 1 October 2022).
As an alternative to Forcados, Nigeria has focused on exports of other key sweet, middle distillate rich grades, namely Egina, Escravos and Qua Iboe. These grades accounted for 380kbd of Nigeria's crude exports in September, remaining flat month-on-month. Read More
---
Angola overtook Nigeria as West Africa's largest crude exporter in Q3 2022
Angola's crude exports averaged 1.1mbd in Q3 2022, 80kbd higher than Nigeria over the same period. Whereas Angola's crude exports to China declined 300kbd in September m-o-m, its crude exports to Europe increased 100kbd in September m-o-m, sitting at six-year highs. Nigeria's declining export capacity, reduced crude production coupled with increased European demand for (sweet) West African grades has resulted in Angola taking the top spot as West Africa's largest crude exporter in Q3 2022.
The redirection of Angolan crude to Europe is partly a by-product of weaker demand from China and the shift by European refiners looking for alternatives to Russian Urals. Additionally, heightened European demand for sweet grades due to higher natural gas prices are incentivising European refiners to cut costs, supporting higher exports to Europe of Angolan grades such as Cabinda, Clov and Pazflor. The main destinations for Angolan crude in Europe are Netherlands, Italy and France. Read More
---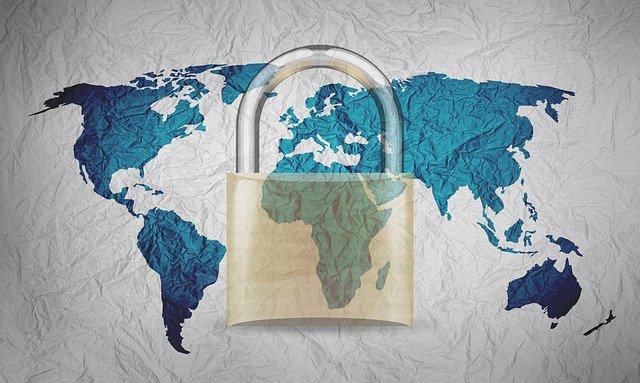 The U.S. Department of Energy (DOE) today released a long-term evaluation of the cybersecurity considerations associated with distributed energy resources (DER), such as distributed solar, storage, and other clean energy technologies, and the potential risks to the electric grid over the next ten years. The study finds that while a cyberattack on today's DER systems would have a negligible impact on grid reliability depending on grid conditions and regional DER installation and integration, the projected growth and evolution in DER deployment could pose cybersecurity challenges for future electric power grid operations if cybersecurity is not taken into consideration. The report presents strategies that DER operators and electric power entities could undertake to make the grid more secure, as well as policy recommendations for decisionmakers. Read More
---
Revealing Vehicle Recycling Processes.Toyota Times delved into the rarely seen world of end-of-life vehicle recycling. Masahiro Egawa, Environment Affairs and Engineering Management Div. commented:
Toyota vehicles are made to be taken apart. By building this into designs, we can simplify disassembly work and boost recycling efficiency. Starting with the 2003 Toyota Raum (a Japanese domestic model), we've been adopting designs that streamline disassembly and sorting to promote the recycling of resources such as copper and rare metals from end-of-life vehicles.
At every stage, Toyota's production genba emphasizes the need to make work easier for those handling the next parts of the process. Even so, most people would not be aware that this even extends to the end of the car's life a few decades into the future.
Toyota has also brought the heavy machinery used by dismantlers into its plants. This assists research into easier dismantling, with the results reflected in vehicle designs. Read More–>
---
Record-breaking electricity prices across Europe are damaging the continent's attempts to build a reliable low-carbon supply chain and reach its decarbonization targets, as solar and battery manufacturers face mounting costs. Rystad Energy research shows that 35 gigawatts (GW) of solar PV manufacturing and more than 2,000 gigawatt-hours (GWh) of battery cell manufacturing capacity could be mothballed unless power prices quickly return to normal levels.
The energy intensive nature of these manufacturing processes is leading some operators to temporarily close or abandon production facilities as the cost of doing business escalates. Unless prices turn around soon, Europe's plans to cut dependence on imported fossil fuels by boosting installed renewable generation capacity and electric vehicle (EV) usage could be derailed. Solar
Although Europe's solar manufacturing capacity is relatively modest on a global scale – making up only 2% of total capacity – any shutdowns or abandonment of projects would have significant long-term negative consequences. The European Union (EU) has targeted 20 GW of production capacity by 2025, and although 35 GW of projects is currently planned, many have not secured funding, increasing the risk that these projects will fall through if high power prices continue.
In Norway, electricity costs have risen six fold, leading the energy intensive solar panel manufacturing industry to consider shutting down for the remainder of 2022. With Europe expected to be short on gas for several years and high electricity prices to continue as a result, attracting financing and investment for solar manufacturing plants could prove challenging.
Battery cells
Battery cell manufacturing – crucial in the EV and battery storage supply chain – is even more energy intensive than solar manufacturing, and Europe is a major global player. The EU currently boasts about 550 GWh of capacity, representing 27% of global operational capacity. Announced projects under development are set to boost that total significantly, increasing capacity to 2.7 terawatt-hours, positioning the EU as a global leader. However, those are now at risk and the car manufacturing and battery storage sectors could struggle to source European-made batteries as a result. Read More
---
OMV starts two geothermal projects
In its Strategy 2030, OMV, the international integrated oil, gas and chemicals company headquartered in Vienna, has set itself the goal of expanding its low carbon business and thereby its range of low carbon energy. In the geothermal sector, OMV sees its strength in its extensive expertise along with experience above and below ground, its existing reservoirs and infrastructure, and the strong market growth in Europe. OMV's energy production from geothermal energy is expected to grow to up to 9 TWh by 2030.
"The low carbon business plays an essential role in OMV's Strategy 2030, especially geothermal energy. Here, we are using existing know-how to drive the energy transition and pave the way for a more sustainable life", said Alfred Stern, OMV Chairman and CEO. Read More
---
OMV Schwechat Refinery is in full operation
Following the incident in June 2022 at the OMV Schwechat Refinery, it is now running at full capacity again. The alternative supply system, which was used to make up for the production restrictions of the Schwechat Refinery during the repairs, will be maintained as an additional source of supply for as long as necessary. This will allow reliable supply to the markets in addition to stocks being replenished more quickly.
During the legally required water pressure test as part of the final works on the turnaround of the OMV Schwechat Refinery, damage occurred to the outer skin on the main column of the crude oil distillation unit on June 3, 2022. A task force was put in place immediately and entrusted with restoring the facility and instantly setting up an alternative supply system to supply the markets served by the OMV Schwechat Refinery. Read More
---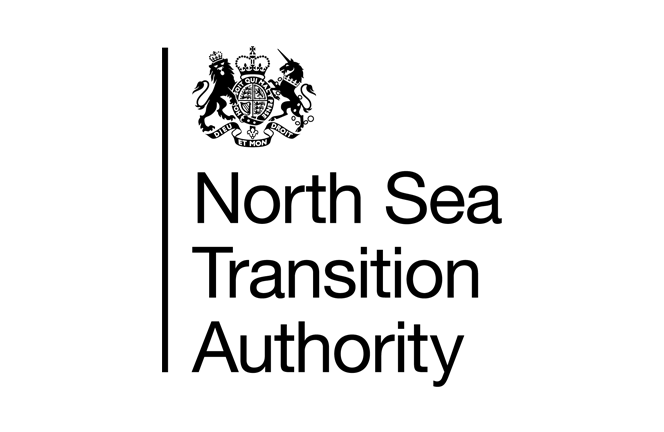 The North Sea Transition Authority (NSTA) is inviting applications for licences to explore and potentially develop 898 blocks and part-blocks in the North Sea which may lead to over 100 licences being awarded.
To encourage production as quickly as possible, the NSTA has identified four priority cluster areas in the Southern North Sea, which have known hydrocarbons, are close to infrastructure and have the potential to be developed quickly – ­and will seek to license these ahead of others. Applicants will be encouraged to bid for these areas so they can go into production as soon as possible.
The average time between discovery and first production is close to five years and falling, according to NSTA analysis.
The round is the latest element in the NSTA's ongoing work with industry to ensure security of supply. Earlier this year leading operators were asked to supply details of their production and investment plans and to look at how they might go further and faster wherever possible.
Other measures include licensing the Rough gas storage facility and encouraging operators to look again at reopening closed wells.
Oil and gas currently contribute around three quarters of domestic energy needs and official forecasts show that, even as demand is reduced, they will continue to play an important role. As we transition, maintaining a clean domestic supply to meet that demand can support energy security, jobs and the UK's world class supply chain. Read More
---
Gaznat has signed a gas purchase agreement with the Norwegian producer Equinor for a period of 5 years.
To diversify its supply, Gaznat has entered into negotiations with the Norwegian gas producer Equinor. A new five-year gas purchase contract was signed with this supplier, thus completing its gas portfolio with gas extracted and transported under the highest environmental standards. This is a major step towards securing new gas volumes to get through the coming winters with a high level of supply security.
This partnership is of particular importance, as it strengthens a relationship with a leading, European and reliable producer, in an unprecedented geopolitical and macroeconomic context. It also allows Gaznat to diversify its portfolio including various counterparties. Gaznat will import its volumes into its service area to supply its customers in western Switzerland, including gas distribution companies that are also Gaznat shareholders Read More
---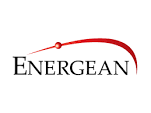 Energean plc (LSE: ENOG, TASE: אנאג (is pleased to announce that the Hermes exploration well has made a commercial gas discovery of between 7 and 15 bcm and that the Stena IceMax drilling rig has moved to block 12 to drill the Zeus structure.
Hermes well results
The Hermes exploration well, block 31, offshore Israel, has made a commercial discovery. Preliminary estimates indicate that the structure contains 7 – 15 bcm of recoverable natural gas resources. Detailed analysis of the data collected by the well is ongoing, with the aim of refining volumetric estimates and potential commerciality for both the discovery and the full area. The Hermes discovery has helped to de-risk the nearby Poseidon and Orpheus structures, which represent attractive potential future appraisal
targets to fully assess the potential of the area around block 31.
Forward drilling programme
The Stena IceMax has now moved to block 12 (Olympus Area) to drill the Zeus structure. Zeus is estimated to contain 10 -12 bcm of gross prospective unrisked gas resources in the A/B/C sands and will enable Energean to gather additional data to further refine resource estimates across the entire Olympus area, currently estimated to be approximately 58 bcm of unrisked recoverable resources. Energean has exercised its option to drill a sixth well with Stena Drilling Limited as part of the current drilling
campaign. This well is expected to target the Hercules prospect, located on block 23, offshore Israel. Read More
---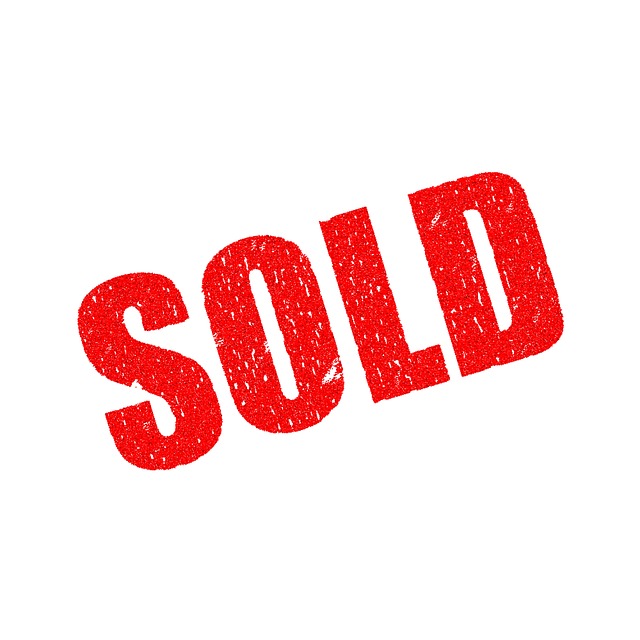 Reabold, provided the following update on the conditional sale of its investee company, Corallian Energy Limited to Shell U.K. Limited ("Shell"), further to its announcement of 14 September 2022. Reabold is pleased that Shell and Corallian have executed a Sale and Purchase Agreement ("SPA") for the conditional purchase of the entire issued share capital of Corallian by Shell. The key terms of the SPA are as detailed in the Company's announcement of 14 September 2022 and Reabold intends to use the net proceeds received to advance development of its existing assets, including West Newton, and assess potential further acquisition opportunities.
Further to Reabold's announcements of 15 September 2022, at the time of completion of the purchase of the entire issued share capital of Corallian by Shell, Corallian's only asset will be licence P2596, which contains the Victory gas development opportunity. Corallian expects that completion of the SPA and, therefore, the initial gross consideration payment of £10 million (c. £3.2 million net to Reabold), will take place during Q4 of 2022. Read More
---
Suncor announced it has reached an agreement to sell its wind and solar assets for $730 million to Canadian Utilities Limited, an ATCO
company. As previously announced, Suncor is divesting its wind and solar assets to focus on areas of energy expansion, hydrogen and renewable fuels, that are more complementary to its core business as the company progresses to net-zero by 2050.
"Divesting of these wind and solar assets further streamlines our portfolio so that we can concentrate our efforts on our core business," said Kris Smith, Suncor Interim President and Chief Executive Officer. "Our ESG efforts will continue to advance in other areas that are complementary to our core business such as replacing coke-fired boilers at Base Plant with lower emission cogeneration units, investing in hydrogen and low-carbon fuels and accelerating commercial scale deployment of carbon capture technology."
The sale includes interest in Magrath, Chin Chute and Adelaide wind farms, as well as Forty Mile wind farm which is expected to be operating by year end, and development stage renewable power assets. The transaction is expected to close in the first quarter of 2023 and is subject to customary closing conditions, including applicable third-party regulatory reviews and approvals. The purchase price is subject to closing adjustments typical of transactions of this nature. Read More
---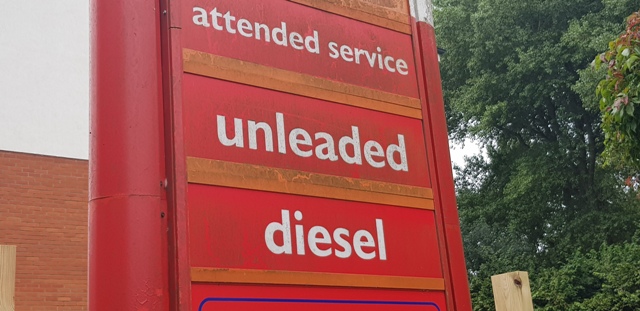 Oil and Gas Blends
Units
Oil Price $
change
Crude Oil (WTI)
USD/bbl
$88.95
Up
Crude Oil (Brent)
USD/bbl
$94.96
Up
Bonny Light
USD/bbl
$95.63
Up
Saharan Blend
USD/bbl
$96.49
Up
Natural Gas
USD/MMBtu
$6.74
Down
OPEC basket 06/10/22
USD/bbl
$94.05
—
At press time 07 October 2022
---
The 45th Meeting of the Joint Ministerial Monitoring Committee (JMMC) and the 33rd OPEC and non-OPEC Ministerial Meeting took place in person at the OPEC Secretariat in Vienna, Austria, on Wednesday, 5 October 2022.
In light of the uncertainty that surrounds the global economic and oil market outlooks, and the need to enhance the long-term guidance for the oil market, and in line with the successful approach of being proactive, and pre-emptive, which has been consistently adopted by OPEC and non-OPEC Participating Countries in the Declaration of Cooperation, the Participating Countries decided to:
Reaffirm the decision of the 10th OPEC and non-OPEC Ministerial Meeting on 12 April 2020 and further endorsed in subsequent meetings, including the 19th OPEC and non-OPEC Ministerial Meeting on 18 July 2021.
Extend the duration of the Declaration of Cooperation until 31 December 2023.
Adjust downward the overall production by 2 mb/d from the August 2022 required production levels, starting November 2022 for OPEC and non-OPEC Participating Countries as per the attached table.
Reconfirm the baseline adjustment approved at the 19th OPEC and non-OPEC Ministerial Meeting.
Adjust the frequency of the monthly meetings to become every two months for the Joint Ministerial Monitoring Committee (JMMC).
Hold the OPEC and non-OPEC Ministerial Meeting (ONOMM) every six months in accordance with the ordinary OPEC scheduled conference.
Grant the JMMC the authority to hold additional meetings, or to request an OPEC and non-OPEC Ministerial Meeting at any time to address market developments if necessary.
Extend the compensation period to 31 March 2023. Compensation plans should be submitted in accordance with the statement of the 15th OPEC and non-OPEC Ministerial Meeting.
Reiterate the critical importance of adhering to full conformity.
Hold the 34th OPEC and non-OPEC Ministerial Meeting on 4 December 2022.
Read More
---
Invictus Energy Limited provided an update on the activities of its 80% owned and operated Cabora Bassa project in Zimbabwe.
Independent Prospective Resource of 1.17 billion barrels of oil (gross mean unrisked basis) from five drill ready prospects in Basin Margin Area Invictus has received an updated Independent Technical Report from ERCE estimating substantial additional resource potential at Cabora Bassa, in the Basin Margin Area of the recently assigned Exclusive Prospecting Order 1849.
ERCE estimates the gross mean recoverable conventional potential of the Basin Margin Area at a combined 1.17 billion barrels of conventional oil on a gross mean unrisked basis# . This adds to the prospective resource upgrade at Mukuyu, announced in an ASX release on 5 July 2022, taking the estimated total prospective resource base for the Cabora Bassa project portfolio to a combined 5.5 billion boe (gross mean unrisked#)Based on the Company's 80% share in the Cabora Bassa project, Invictus' net share of the Basin
Margin area prospective resource would equate to 937 million barrels of oil# (pre 10% SWFZ back in right) and 4.4 billion boe for the total project area.
This substantial resource potential in the Basin Margin play places it at comparable scale to the prolific East African Rift System that resulted in material discoveries in the "String of Pearls" plays in Kenya and Uganda. Read More
---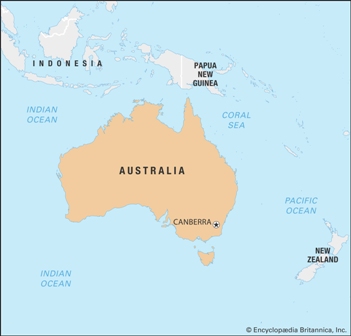 Six projects have been successful under VRET2 – bringing forward 623 MW of new renewable generation capacity and delivering up to 365 MW and 600 megawatt-hours (MWh) of new battery energy storage.
The energy generated by these projects will support meeting the Victorian Government's commitment to achieve 100 per cent renewable electricity consumption for its operations by 2025.
VRET2 will help meet Victoria's legislated renewable energy targets of 40% by 2025 and 50% by 2030 and continue to place downward pressure on electricity prices.
VRET2 projects will also help meet Victoria's new renewable energy storage target of at least 2.6 gigawatts (GW) of energy storage capacity by 2030.
Funded projects
The successful projects are:
Derby Solar Project (95 MW with 85 MW/100 MWh storage) by Sungrow Renewable Energy, south-east of Bridgewater on Loddon
Fulham Solar Farm & DC Coupled Battery (80 MW with 80 MW/100 MWh storage) by Octopus Investments, west of Fulham
Kiamal Solar Farm – Stage 2 (150 MW with 150 MW/300 MWh storage) by Total Eren, north of Ouyen
Frasers Solar Farm (77 MW) by South Energy, north of Traralgon
Horsham Solar Farm (118.8 MW with 50 MW/100 MWh storage) by ESCO Pacific, east of Horsham
Glenrowan Solar Farm (102 MW) by Pacific Partnerships, south-east of Glenrowan Read More
---
Trillion Energy International Inc. is midway through drilling its first new well in the multi-well development at the SASB Natural Gas Field, offshore Turkiye (formerly Turkey). Trillion is now fully funded to execute the initial seven well development program, as well as an additional 10 wells using cashflow generated from the first seven wells.
Natural gas production at SASB is expected to commence in November of this year, supplying vital new natural gas to the region. This supply is imperative, as multiple sources of gas in which Europe has previously depended on are going go offline, such as the Nord Stream I & II pipelines which are now non-operational suffering explosions last week and the Groningen field, owned by ExxonMobil and Shell has been forced to reduce production by the Dutch government to less than 2 BCM for 2023 – down from 4+ BCM for 2022. Also, last week Russia cut gas supplies to Italy, reduced Moldova's gas supply by 30% and announced closure of the pipeline going through Ukraine to Europe. Read More
---
Baker Hughes Rig Count
International Rig Count is up 19 rigs from last month to 879 with land rigs up 10 to 660, offshore rigs up 9 to 219.

---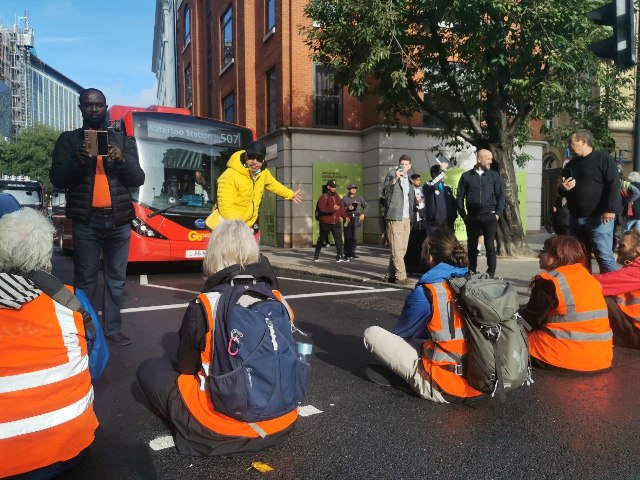 Around 25 supporters of Just Stop Oil have disrupted traffic on two roads leading to Vauxhall Bridge, in London today. It is the seventh day in a row that action has been taken to demand that the government halts all new oil and gas licenses and consents.
Several groups have blocked roads to the North and South of Vauxhall Bridge, sitting down with banners and glueing themselves to the road. This is not a one day event, this is an act of resistance against a criminal government and their genocidal death project. Our supporters will be returning – today, tomorrow and the next day – and the next day after that – and every day until our demand is met: no new oil and gas in the UK.
We will not be intimidated by changes to the law, we will not be stopped by private injunctions sought to silence peaceful people. Our supporters understand that these are irrelevant when set against mass starvation, slaughter, the loss of our rights, freedoms and communities.
Stand with our supporters in prison, with the 1700 murdered across the global, for protecting our futures. We will not die silently, it will be ordinary people, like you, your friends, colleagues and neighbours who do what our government cannot. It will take all of us. Read More
---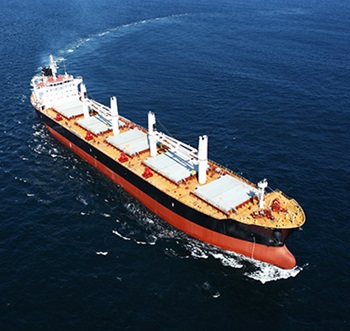 Energy security is essential for social, economic and climate progress and the responsibility of the energy industry in maintaining energy security has never been clearer, according to His Excellency Dr. Sultan Ahmed Al Jaber, UAE Minister of Industry and Advanced Technology and Managing Director and Group CEO of Abu Dhabi National Oil Company (ADNOC).
Speaking at the Energy Intelligence Forum in London, H.E. Dr Al Jaber said market sentiment does not reflect the real underlying fundamentals, tight spare capacity and long term demand growth. Therefore, policies aimed at pulling the plug on the current energy system, before we have built the new one, are misguided. He added for economic progress to be maintained, substantial investment is required in hydrocarbons, the energy source the world will rely on well into the future.
"We have seen that all progress starts and ends with energy security. And, as the world's energy leaders, our responsibility in maintaining that energy security has never been more evident," H.E. Dr Al Jaber said. "Yes, we must all commit to mitigating the impact of global energy supplies, but let's keep our focus on capturing carbon, not cancelling production. Let's hold back emissions, not progress." Read More
---
OilandGasPress Energy Newsbites and Analysis Roundup | Compiled by: OGP Staff, Segun Cole @oilandgaspress., info@OilAndGasPress.com
Disclaimer: News articles reported on OilAndGasPress are a reflection of what is published in the media. OilAndGasPress is not in a position to verify the accuracy of daily news articles. The materials provided are for informational and educational purposes only and are not intended to provide tax, legal, or investment advice.
Information posted is accurate at the time of posting, but may be superseded by subsequent press releases
Please email us your industry related news for publication info@OilAndGasPress.com
Follow us: @OilAndGasPress on Twitter |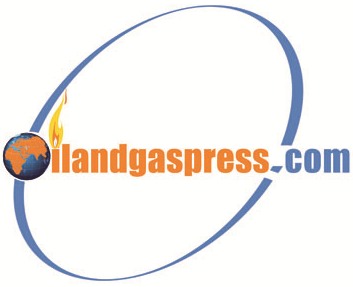 Oil and gas press covers, Energy, Climate, Renewable, Wind, Biomass, Sustainability, Oil Price, LPG, Solar, Marine, Aviation, Fuel, Hydrogen, Electric ,EV, Gas, News and Analysis