Latest Energy News | WTI Crude falls below $70
London, March 16, (Oilandgaspress): WTI Crude stood at $66.03/bl, Brent Crude at $72.13
The oil price collapse comes on the heels of the Energy Information Administration's (EIA) inventory data released earlier on Wednesday, showing a build in crude oil inventories last week, with inventories now 7% higher than the five-year average. The oil price rout also comes despite the International Energy Agency's (IEA) predictions on Wednesday that the oil market would swing into a supply deficit in the second half of this year amid an economic rebound in China. Those predictions, however, are largely unchanged from last month's report and failed to act as a counterweight to bank collapses. Read More
---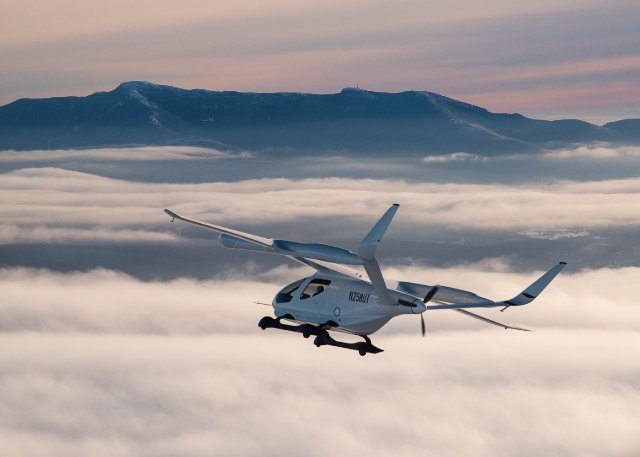 Vermont-based Beta Technologies has announced plans to add a second electric aircraft to its fleet — a fixed-wing CX300 eCTOL that the company intends to design and test in parallel with its Alia-250 eVTOL aircraft.Beta officially applied for type certification of the CX300 with the Federal Aviation Administration (FAA) under Part 23 last year, believing that this certification and operational path will allow the company "to get electric aviation into the market and into the hands of our customers as quickly as possible." Read More
---
DNO ASA, the Norwegian oil and gas operator, today released its 2022 Annual Report and Accounts together with its Annual Statement of Reserves, Corporate Social Responsibility Report and Remuneration Report. Read More
---

The Steel Tank Institute/Steel Plate Fabricators Association (STI/SPFA) presented McDermott's storage business, CB&I, with safety awards in two categories during its annual meeting in Coronado, Calif. The association presents safety awards each year to acknowledge the highest achievements of member companies engaged in shop fabrication, inspection, maintenance and field construction. CB&I's Central and South America operating division was recognized in the following safety categories and was one of five member companies to receive the most prestigious Diamond Club Award: 2022 Safety Diamond Club Award: Fabricators or affiliate members who complete at least one million work hours without a recordable incident or five years consecutively without a recordable for the 2022 calendar year.
2022 Safety Award of Excellence: Member companies whose employees achieved an OSHA Total Recordable Incident Rate (TRIR) of zero for the 2022 calendar year.
CB&I was also awarded Tank of the Year in two of the seven field erected categories for 2022:
ASME Pressure Vessel Storage – 1.25MMG Double Wall Liquid Hydrogen Sphere in Cape Canaveral, Fla.
AWWA Elevated Tank Storage – 1.0MMG Gallon Waterspheroid in Tuscaloosa, Ala.
"Congratulations to all our employees who made each of these safety and project recognitions possible," said Cesar Canals, Senior Vice President of CB&I. "I am truly proud of the daily attention everyone devotes to safety during the fabrication and construction of our steel plate tanks and high-pressure spheres."
STI/SPFA is a non-profit trade association whose member companies fabricate steel tanks, pipe and pressure vessels for use across various industries. Read More
---
Sustainability at bp is about creating value by connecting the business opportunities of the energy transition with our aims for people and our planet
The report covers our progress against our 20 net zero, people and planet aims. It sets out our broader approach to sustainability, through the strong foundations we have built over many years and through our work to embed sustainability across bp. The report also reflects the updates we made to some of our aims earlier this year – including our pathway to net zero for our aim 2 – net zero production. Read More
---
Research Reveals UK Farmers Are Still at Risk from Unsafe Digging Practices
Two Thirds of Farmers Know Someone Who Has Hit an Underground Pipe or Cable. Two thirds (67 percent) of UK agricultural workers know someone that has struck an underground pipe or cable whilst digging, according to new research. 11 percent of these incidents ended in injury, with 3 percent resulting in fatality.
The vast bulk (85 percent) of the time there was significant damage to the underground asset, whilst the impact on the local community was also substantial. Over a quarter (26 percent) of incidents led to business disruption, flooding (17 percent), traffic disruption (8 percent), fall out with local residents (4 percent) and total evacuation (1 percent). Further to this, of all instances, 8 percent caused environmental damage, and 3 percent ended in significant fines.
The study, which was commissioned amongst more than 100 farmers in the UK by leading online safe digging resource LSBUD, reveals the scale of digging activity taking place on farms across the country. 57 percent of UK farmers are doing considerable excavation on their land at least once a month. 11 percent stated that they are doing so daily, with a further 11 percent suggesting they are operating on a weekly basis.
With modern farming machinery, the ability to break ground faster and deeper than ever increases the risk of putting any worker in danger each time a farming operation is carried out. Despite the risks, 25 percent of UK farmers admit that they do not check for the whereabouts of underground pipes and cables before digging. Furthermore, of those that do, 40 percent simply ask a colleague.
While 36 percent of those who check do use an online portal, this amounts to just 8 percent of farmers overall.
When asked why they don't use an online system, 79 percent state that they don't need to as they know the location of each underground asset on their land. 19 percent said it takes too long, and 11 percent thought it would be too expensive. Four percent stated that they simply weren't worried about hitting an underground pipe or cable.
With 11 percent of the farmers we spoke admitting to having no idea what underground assets where beneath their land, a free, two-minute search should be a vital part of any digging project.
Broome concludes: "To that four percent of agricultural workers who 'aren't worried' about hitting pipes and cables, I urge you to reconsider. This research, from the industry, confirms that such strikes cause injury and sometimes even death. Let's stay safe and always search before you dig Read More energypr www.energypr.co.uk
---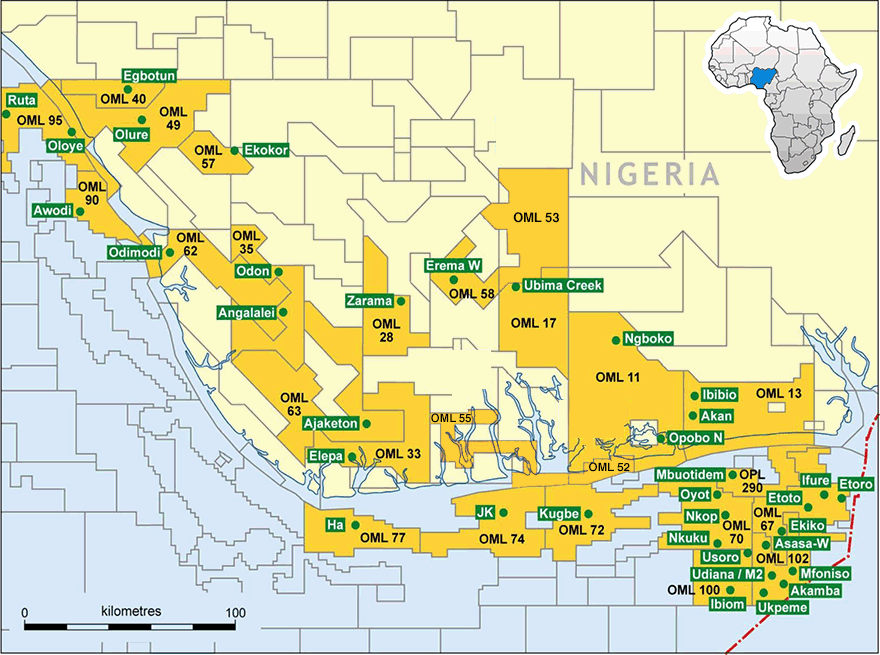 Eroton Exploration and Production Company Limited has sued Sahara and the Nigerian National Petroleum Company (NNPC) Limited.
Eroton filed a lawsuit against Sahara and NNPC over the operation of an oilfield, Oil Mining License (OML) 18, which was previously co-operated by the three companies.Eroton's MD said the report that the company has been removed as operator of OML 18 should be disregarded, stating that the status quo remains, and Eroton was the operator and assures that the court will rule in the firm's favour.
"The company as the operator of OML-18, remains committed to transparency, integrity, and due process, and urged the public and stakeholders to disregard any misinformation as we continue to operate in compliance with all applicable laws and regulations." Read More
---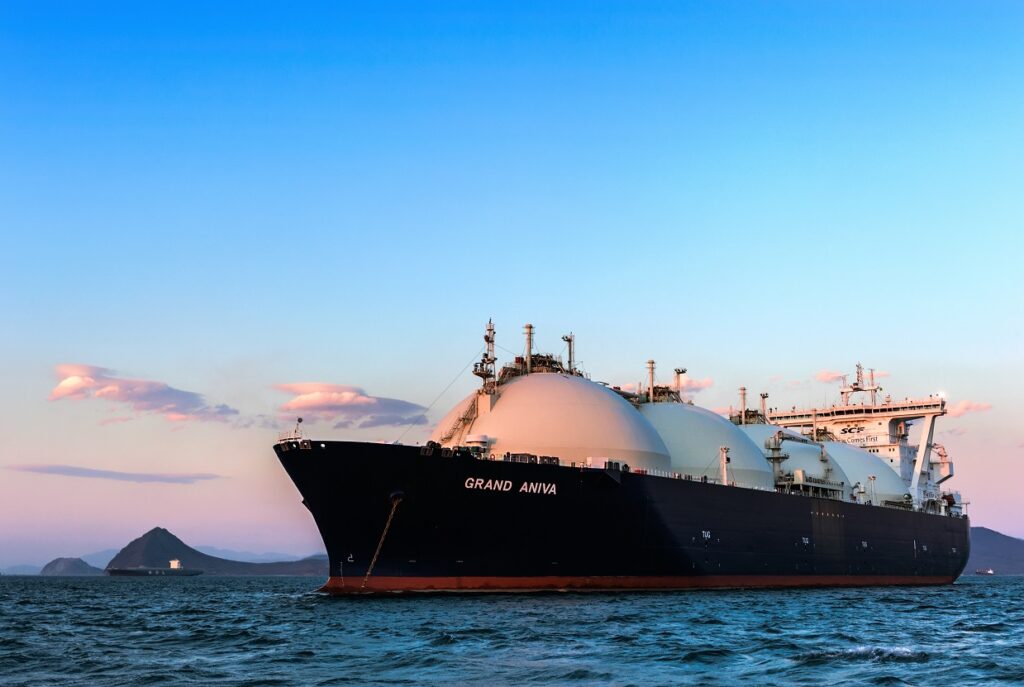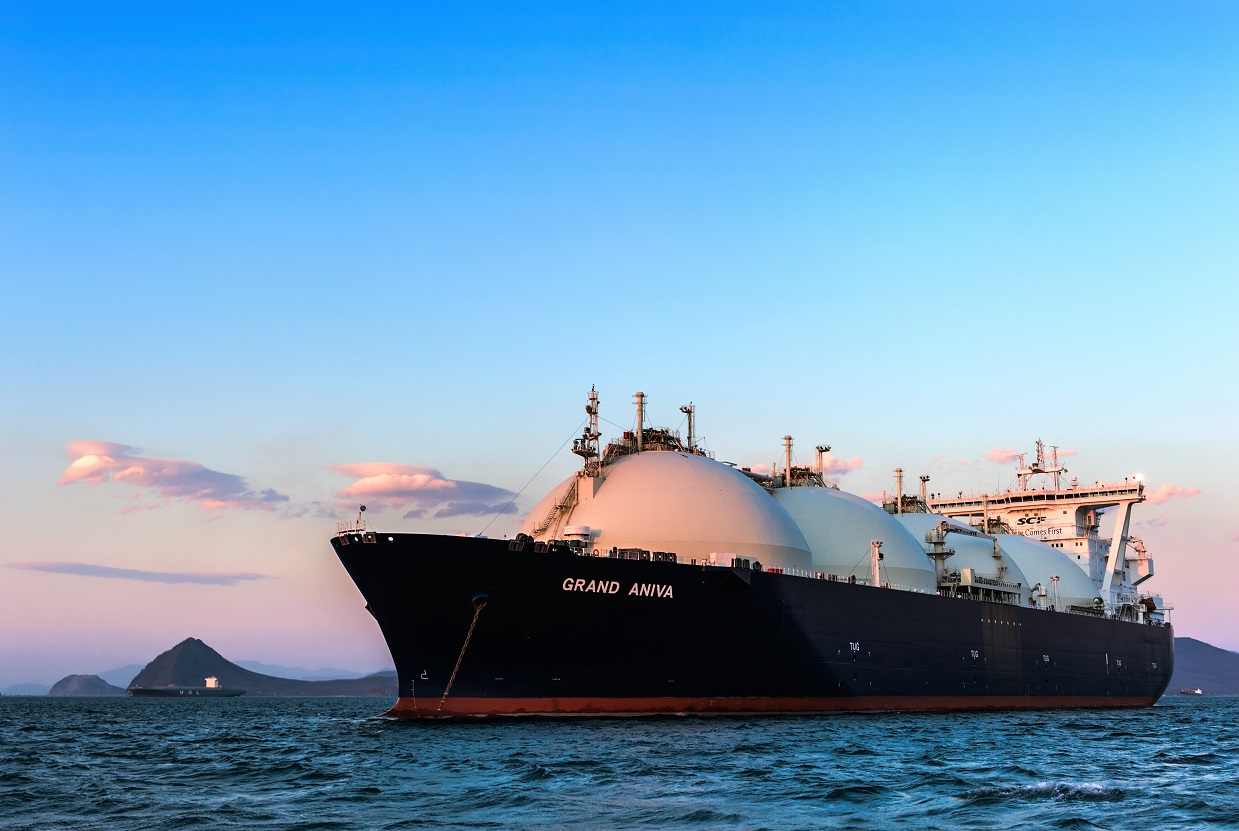 Global GDP growth for 2023 is expected to slow to 2.9% y-o-y, an upward revision of 0.2 percentage points compared to the IMF's previous forecast. Global inflation is expected to gradually decline to 6.6% in 2023, as major central banks are persistent with the policy of increasing their benchmark interest rates.
Gas consumption: EU gas consumption dropped by 0.1% y-o-y to reach 38.5 bcm in February 2023,driven by the mild weather, which affected demand for heating in the residential sector, as well as by the implementation of the EU regulation on coordinated gas demand-reduction measures. The UK industrial sector recorded its first increase in gas consumption in over a year, with a y-o-y rise of 8%. The growth is a result of lower short-term hub gas prices. US gas consumption declined by 5.9% y-o-y driven by warmer temperatures and a slowdown in the industrial activity.
Gas production: Europe's gas production in January 2023 remained steady at 17.4 bcm compared to January 2022. However, it decreased by 1% m-o-m. In February 2023, the US lower 48 dry gas production totaled 77.8 bcm, indicating a 5.5% y-o-y growth. The number of global gas rigs increased by 5 units in February 2023 compared to the preceding month, reaching 417 units. Gas trade: In February 2023, pipeline gas imports into the EU recorded a 5% decline m-o-m to reach 12.0 bcm. Global LNG imports expanded by 7.5% y-o-y to 34.2 Mt. The stronger import volumes were supported by an increase in in Asia Pacific, Europe and North America, which was offset by lower imports in LAC and MENA regions. Asia Pacific recorded the first monthly y-o-y increase in LNG imports since October 2021, driven by higher imports in China, Malaysia and South Korea. In Europe, LNG imports continue to expand amidst lower pipeline gas imports. Read More
---
The Board of Directors of TotalEnergies SE, met on March 15, 2023 under the chairmanship of Patrick Pouyanné, Chairman and Chief Executive Officer. It has decided to convene the Ordinary and Extraordinary Shareholders' Meeting of the Company on Friday, May 26, 2023. The Notice of Meeting will be published soon in France's BALO (Bulletin des Annonces Légales et Obligatoires) and will be available on the Company's website. The Board of Directors also approved the documents that will be submitted to shareholders at the Annual Meeting, including the Management Report.
Company Governance
On the proposal of the Governance and Ethics Committee, the Board of Directors decided to propose to the Shareholders' Meeting the renewal for a period of three years of the directorships of Mrs. Marie-Christine Coisne-Roquette and M. Mark Cutifani whose terms of office will expire at the end of the Shareholders' Meeting.
In light of her seniority on the Board of Directors, Marie-Christine Coisne-Roquette will no longer be considered an Independent Director under the AFEP-MEDEF Code. Consequently, she will no longer be able to serve as Lead Independent Director. The Board of Directors has appointed M. Jacques Aschenbroich to succeed her as Lead Independent Director with effect from the end of the Shareholders' Meeting.
The Board of Directors has decided to propose to the Shareholders' Meeting the appointment of two new Independent Directors – M. Dierk Paskert and Mrs. Anelise Lara – to serve for a three-year term.
In order to support the Company's transformation, the Board wished to welcome an additional Director with experience in electricity and renewables, and proposes the appointment as director of M. Dierk Paskert, a German national who until end-2022 was CEO of Encavis AG, a listed company involved in producing renewable electricity. M. Paskert has also held several positions at E.ON, a major German utility. M. Paskert has extensive experience in electricity and renewables that will be useful to support the Board of Directors as regards the Company's transformation.
Mrs. Anelise Lara, a Brazilian national, has extensive experience in Oil & Gas and in Gas & Power that will be a useful addition to the Board's existing range of expertise. In addition, her knowledge of Brazil is also valuable given the amount of capital committed by the Company in this country both in terms of hydrocarbons and renewable energies. She is also committed to diversity by helping young women to progress in their careers. The Board of Directors also decided not to propose the renewal of the terms of office of Mrs. Patricia Barbizet and M. Jérôme Contamine. The Board of Directors thanks Mrs. Patricia Barbizet, former Lead Independent Director, for her exceptional contribution to the work of the Board and its Committees over the past 15 years. The Board also thanks M. Jérôme Contamine and acknowledges his contribution, particularly to the Audit Committee, of high-level financial expertise and experience in the Oil & Gas industry. Read More
---

Nexergy stated that after rigorous negotiations, a Letter of Intent has been successfully signed with the Green Electricity Company, marking the near-completion of the deal. The planning of the Due Diligence is now underway. Nexergy announce that the electricity company has expressed its intention to go public after the summer in August, with a goal of achieving an annual revenue of £100 million. Our teams have carefully examined the synergies between our ventures, and we are confident that this partnership will bring value, revenue, and a positive cash flow to Nexergy, as well as ensuring our shared vision of being a leading provider of electricity in Europe and Britain.
Additionally, we are pleased to report that our lawyers had a productive meeting with the swedish tech company that produces Circular crude from plastic waste. To ensure that the Due Diligence process is unbiased and of the highest quality, we have decided to replace directors Anders Olsson and Lars Ågren with Steven Goodwin, an expert in the financial sector with extensive experience in banking and insurance. We are confident that Mr. Goodwin will bring a secure and valuable perspective to our team.
Lastly, we would like to express our gratitude for the ongoing interest and support we have received from various companies and ventures that have approached us in recent weeks. Rest assured that we are working diligently around the clock to consider all potential opportunities that may align with our vision for Nexergy. Read More
---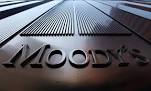 Moody's view on EC's proposal to improve the design of EU's electricity market
EU electricity market reform proposal credit positive for European unregulated utilities On 14 March 2023, The European Commission published its proposal to improve the design of the European Union's (EU, Aaa stable) electricity market. We view the proposal as credit positive for European unregulated utilities because it would partly derisk investments in new low-carbon power generation, including renewables and nuclear, in the EU. It would also diminish the risk of negative political intervention by Member States in utilities' existing power generation assets. The proposal follows the presentation by the European Commission, on 1 February 2023, of a Green Deal Industrial Plan, aimed at enhancing the competitiveness of Europe's net zero industry and supporting a fast transition to climate neutrality. This industrial plan has three pillars: the net zero industrial act, a critical raw materials act and the reform of the electricity market design.
The proposal is specifically aimed at optimising the design of the electricity market by increasing the role of long term instruments, in order to allow electricity consumers to
benefit from more fixed priced contracts and to facilitate investments in clean technologies. Ultimately, the European Commission expects that fossil fuel generation will decline and that electricity prices will be lower for consumers during a future fossil fuel crisis, because other sources of power will be cheaper. The proposal does not include any radical reform of the current functioning of the EU electricity market, and as a result, exhibits broad continuity with principles currently in place. Read More
---
The IEA's Monthly Electricity Statistics features electricity production and trade data for all OECD Member Countries and electricity production data for a selection of other economies. Electricity production from renewables contributed the most to this growth (+5.3% y-t-d or 179.4 TWh), driven by strong wind and solar output, up by 12.9% and 20.2% respectively on a year-to-date basis. This growth compensated the negative trend witnessed by hydro, amounting to a loss of 42.4 TWh (-2.8% y-t-d) compared to 2021.
Nuclear electricity production in the OECD decreased by 6.5% y-t-d or 117.3 TWh in December 2022, essentially because of reduced nuclear output in the OECD Europe region. Electricity production from fossil fuels was stable at 487.5 TWh in December 2022, slightly up by 0.8% on a year-to-date basis. Production from coal fell by 3.0% y-t-d or 63.5 TWh, mainly driven by a lower output in the OECD Americas (-7.0% y-t-d), and only partly compensated by a higher output in OECD Europe (+3.1 % y-t-d). Electricity production from natural gas went up by 3.2% y-t-d or 98.3 TWh, with the OECD Americas being the only contributor to this growth (+5.5% y-t-d). Read More
---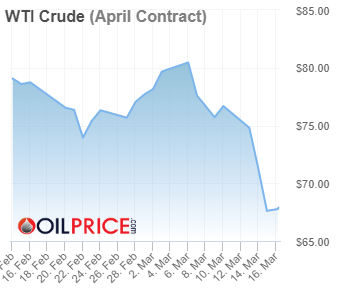 ---
Oil prices lower.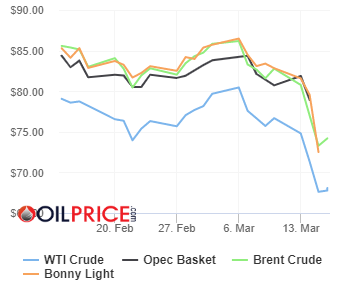 Oil and Gas Blends
Units
Oil Price $
change
Crude Oil (WTI)
USD/bbl
$66.03
Down
Crude Oil (Brent)
USD/bbl
$72.13
Down
Bonny Light
USD/bbl
$72.51
Down
Saharan Blend
USD/bbl
$72.65
Down
Natural Gas
USD/MMBtu
$2.48
Down
OPEC basket 15/03/23
USD/bbl
$76.22
Down
At press time 16 March 2023
---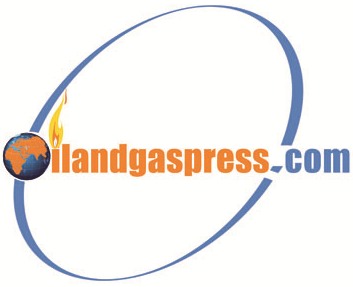 OilandGasPress Energy Newsbites and Analysis Roundup | Compiled by: OGP Staff, Segun Cole @oilandgaspress.
Disclaimer: News articles reported on OilAndGasPress are a reflection of what is published in the media. OilAndGasPress is not in a position to verify the accuracy of daily news articles. The materials provided are for informational and educational purposes only and are not intended to provide tax, legal, or investment advice.
Information posted is accurate at the time of posting, but may be superseded by subsequent press releases
Please email us your industry related news for publication info@OilAndGasPress.com
Follow us: @OilAndGasPress on Twitter |
Oil and gas press covers, Energy Monitor, Climate, Renewable, Wind, Biomass, Sustainability, Oil Price, LPG, Solar, Marine, Aviation, Fuel, Hydrogen, Electric ,EV, Gas, energy monitors,TotalEnergies, Shell, BP, Chevron