More Energy News / Press Release 7th Feb. 2022
Crude Oil (WTI) , Crude Oil (Brent) , Bonny Light , OPEC basket all now above $91 a barrel. Return of $100 oil is growing increasingly likely sooner rather than later this year.
Oil and Gas Prices
Units
Price $
change
Crude Oil (WTI)
USD/bbl
$91.55
Up
Crude Oil (Brent)
USD/bbl
$92.99
Up
Bonny Light
USD/bbl
$95.00
Up
Natural Gas
USD/MMBtu
$4.39
Down
OPEC basket 04/02/22
USD/bbl
$92.84
Up
At press time 7th February 2022
---
Saudi Arabia raised oil prices for customers in Asia, the US and Europe after crude's surge to almost $95 a barrel. Saudi Aramco increased all grades for its main market of Asia in March, according to several people with knowledge of the matter. The company raised its key Arab Light oil for the region by 60 cents from February to $2.80 per barrel above the benchmark it uses. Read More
---
Aramco announced the launch of Prosperity7 Ventures, a one-billion-dollar Venture Capital fund. The fund has been operational for over a year, but was today launched officially by Aramco Chief Technology Officer Ahmad Al-Khowaiter during the LEAP 22 technology conference in Riyadh. Prosperity7 is designed as a global financial VC, with a long-term view to support the development of next-generation technologies and business models that will bring prosperity and positive impact on a vast scale. Read More
---
The Board of Directors of Saipem S.p.A., chaired by Silvia Merlo, met today to approve the new organizational structure of the Company. The new structure has been designed by Saipem to reinforce the execution capabilities for the Company projects and to complete the on-going strategic review aimed at strengthening the capital and financial structure of the Group. Saipem will present to the financial community the outcome of the strategic review on the day of the approval of the Company preliminary consolidated results for 2021. Read More
---
For Shell Plc's sale of stake in joint venture that operates oil fields in Nigeria. Seplat Energy Plc, Sahara Group Ltd., Heirs Oil and Gas Ltd. and ND Western Ltd. reportedly submitted non-binding offers in January, said the people, who asked not to be identified because the discussions are not public. Read More–>
---

FAR Limited has received a letter from Meridian Capital International Fund which is a 19.28% shareholder in FAR rejecting the takeover bid offer made by Samuel Terry Asset Management. As requested by Meridian, a copy of this letter is attached which provides details in this regard. Meridian has also stated it remains committed to its investment in FAR subject to the legal conditions set out in the attached letter and suggests that the FAR directors convene a shareholders meeting to consider a prorata distribution of rights to the contingent payment resulting from the sale of the FAR RSSD asset to Woodside, of up to US$55M, which FAR may potentially receive. Details about the contingent payments are contained in the FAR Limited quarterly released on 19 January 2022. FAR is investigating whether it can do so in an appropriate way and will provide an update to shareholders in due course once this investigation is complete. Read More
---

PJSC Rosneft Oil Company and China National Petroleum Corporation (CNPC) signed the Memo on Cooperation in the field of low carbon development. Signatures under the document were affixed by Igor Sechin, the Chief Executive Officer of Rosneft, and Dai Houliang, the Chairman of the Board of Directors of CNPC. In accordance with the Agreement of Rosneft and CNPC there are prospects of interaction worked out concerning a set of areas of low carbon development, particularly in reduction of greenhouse gas emissions, including methane, technologies of energy efficiency as well as CO2 capture and storage (CCS). Parties also consider other areas of potential cooperation in the field of low carbon development as well. Low carbon technologies developed by the companies, including "smart" and digital solutions, in the future may be applied within the large-scale joint petroleum projects in Russia and China. Read More
---
Gazprom and China National Petroleum Corporation (CNPC) signed a long-term Sales and Purchase Agreement for natural gas to be supplied via the Far Eastern route. The signing of this document is an important step towards further strengthening the mutually beneficial cooperation between Russia and China in the gas sector. As soon as the project reaches its full capacity, the amount of Russian pipeline gas supplies to China is going to grow by 10 billion cubic meters, totaling 48 billion cubic meters per year (including deliveries via the Power of Siberia gas trunkline). Read More
---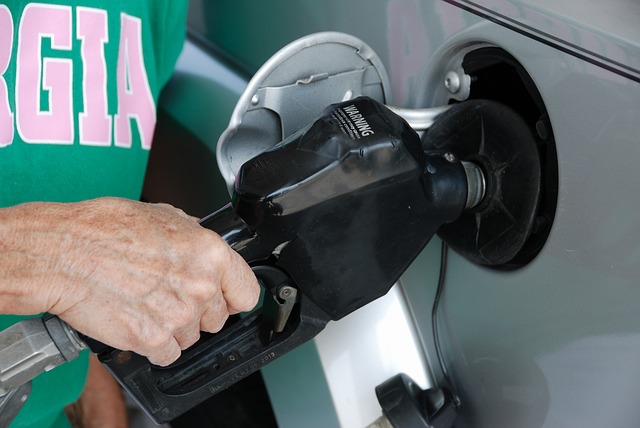 Are electric cars the new 'diesel scandal' waiting to happen? They generate polluting particles just like petrol vehicles, are not even that cost-effective and, as one expert finds, will not save the planet. As for climate change, electric cars will do little to arrest it. So for now, at least, they are one of the least effective and most expensive ways to cut carbon — and economically they are a bad bet. Just last week, a report by the Commons Transport Committee found that taxpayers face an eye-watering £35 billion bill to plug the gap created by the switch to electric cars. At present, owners of such cars pay neither fuel duty, which nets £28 billion every year, nor vehicle exercise duty, which brings in £7 billion. The revenue is spent on schools, hospitals and other priorities such as the police, as well as fixing roads. Read More
---
Use simple calculator to calculate your carbon footprint. Many things we do in our day to day lives require energy. When this energy is generated through burning fossil fuels, it produces greenhouse gases like carbon dioxide and methane. Our carbon footprint is the total amount of greenhouse gases that are generated by our lives. This footprint is our contribution to the warming of our planet and causes climate change. Here are a few things that we do that contribute to our carbon footprint: Flying: Creates a lot of carbon and nitrous emissions. It's often one of the most impactful things we do, especially when it comes to international travel. Eating red meat: Creates methane emissions which are a powerful greenhouse gas. Driving: The burning of petrol creates carbon emissions that contribute to climate change. Read More
---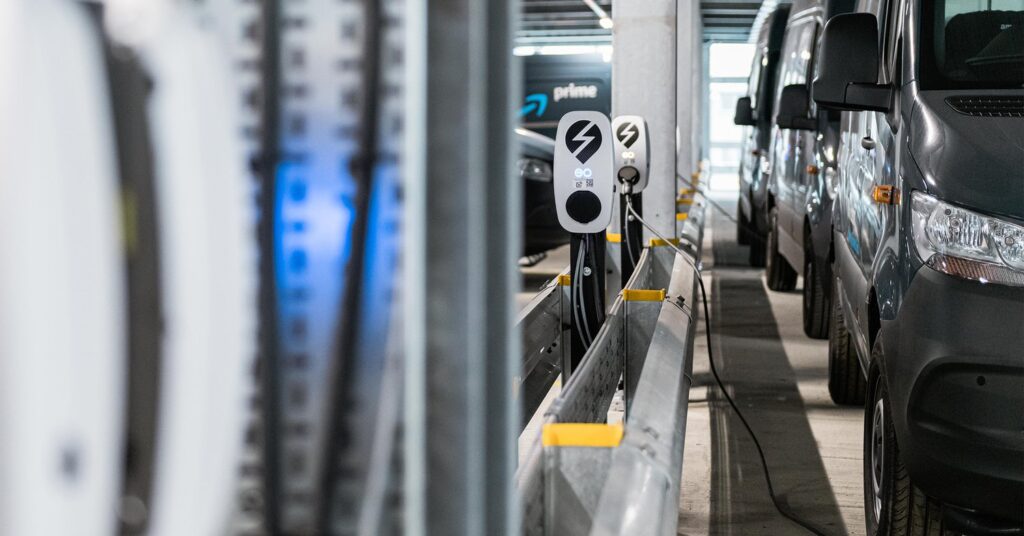 EO Charging ("EO"), a leading provider of technology-enabled turnkey solutions for electric vehicle ("EV") fleets, announced the filing of a new technology patent that will transform the smart charging of EV fleets. EO's new ISO 15118-compliant EV chargers and software will unlock the future integration of commercial EVs into the smart grid ("V2G") and leverage AI and Machine Learning ("ML") to provide both public and private fleets of cars, vans, trucks and buses with a more secure and cost-effective charging solution. The new technology works by permitting a two-way exchange of information between EV and AC charging unit, removing the need for third-party telematics providers and reducing the hassle of large-scale fleet electrification. The EV charger automatically authenticates a vehicle's ID, allowing the built-in software to assess state of charge ("SOC") and regulate the charge session based on the vehicle's operational requirements and the depot's real time energy profile. Read More
---
As international oil companies gradually divest from African hydrocarbon assets, and capital expenditure is redirected towards alternative energy sources, Africa is seeing production declines across key assets. In an exclusive interview with the African Energy Chamber (AEC), Oscar Garcia Berniko, Director General for State Petroleum Companies and Petroleum Assets, Ministry of Mineral Resources and Hydrocarbons of Equatorial Guinea, discussed international oil company (IOC) divestment, gas as the ideal resource for the energy transition, and the need for a model gas/Liquefied Natural Gas (LNG) production sharing agreement. What will this production underperformance in Nigeria, Libya, Angola, Congo, Equatorial Guinea and African countries mean for the continent as a whole? Read More
---
Sales of electric cars hit 6.6 million in 2021, more than tripling their market share from two years earlier. Growth has been particularly impressive over the last three years, even as the global pandemic shrank the market for conventional cars and as manufacturers started grappling with supply chain bottlenecks. In 2019, 2.2 million electric cars 1 were sold, representing just 2.5% of global car sales. In 2020, the overall car market contracted but electric car sales bucked the trend, rising to 3 million and representing 4.1% of total car sales. In 2021, electric car sales more than doubled to 6.6 million, representing close to 9% of the global car market and more than tripling their market share from two years earlier. All the net growth in global car sales in 2021 came from electric cars. We estimate there are now around 16 million electric cars on the road worldwide, consuming roughly 30 terawatt-hours (TWh) of electricity per year, the equivalent of all the electricity generated in Ireland. Electric cars helped avoid oil consumption and CO2 emissions in 2021, although these benefits were cancelled out by the parallel increase in the sales of SUVs. Read More
---
Dana Incorporated (NYSE: DAN) announced today that it placed in the 90th percentile for the Automotive Sector on the S&P Global Corporate Sustainability Assessment (CSA) in its first year participating in the assessment. The company was also recognized with the S&P Global 2022 Sustainability Yearbook Member Award, which honors the top performing companies by industry. Among Dana's many 2021 sustainability improvement initiatives, the company committed to accelerating the reduction of its Scope 1 and 2 greenhouse gas (GHG) emissions – by more than 50 percent by 2030 – ahead of its original target of 2035. The company also signed a commitment letter with the Science Based Target Initiative, which focuses on partnering with companies to help validate emissions reduction targets. Read More
---
---
Region
Period
Rig Count
Change from Prior Count
U.S.A
4th February 2022
613
+3
Canada
4th February 2022
218
+1
International
January 2022
841
+7
---
In 2021 LUKOIL Group's hydrocarbon production excluding the West Qurna-2 project was 2,161 thousand boe per day, which is 4.7% higher year-on-year, while in the fourth quarter of 2021 hydrocarbon production increased by 7.6% quarter-on-quarter. The production growth was attributable to the dynamics of the external limitations on oil production due to the OPEC+ agreement, as well as higher gas production volumes. Read More
---
Disclaimer: News articles reported on OilAndGasPress are a reflection of what is published in the media. OilAndGasPress is not in a position to verify the accuracy of daily news articles. The materials provided are for informational and educational purposes only and are not intended to provide tax, legal, or investment advice.
Submit a Press Release