News Digest, Oil and Gas Prices,Rig Count & Press, 10th Dec. 2021
The OPEC+ deal, which has been regulating oil production for five years, helped return investment and confidence in the oil industry, Deputy Prime Minister of Russia Alexander Novak said in an interview with Rossiya 24 TV channel according to TASS reports
---
A disgruntled employee allegedly blew up an oil warehouse where she worked in Thailand because she was fed up of her boss 'complaining' and 'causing her stress'.The inferno, which caused £900,000 worth of damages, spread quickly due to the flammable material in the tanks Read More
---
Hitachi announced today that it has agreed to acquire business activities related to Bombardier Transportation's contribution to the V300 ZEFIRO very high-speed train from Alstom. The transaction is part of Alstom's commitments to the European Commission in relation to Alstom's acquisition of Bombardier Transportation with reference to the V300 ZEFIRO. For Hitachi Rail, the transaction consolidates the company's commitment to the very high-speed rail market, especially Italy's Frecciarossa 1000, and reinforces the strength of the company's Service and Maintenance capabilities. Read More
---
Commodity Prices
Units
Price $
change
Crude Oil (WTI)
USD/bbl
$71.43
Down
Crude Oil (Brent)
USD/bbl
$74.89
Down
Bonny Light
USD/bbl
$74.83
Down
Natural Gas
USD/MMBtu
$3.91
Up
OPEC basket 09/12/21
USD/bbl
$75.37
Up
At press time 10th December 2021
---
The Declaration of Cooperation (DoC) between OPEC Member Countries and 10 non-OPEC oil-producing countries turned five today, 10 December 2021. On this day in 2016, OPEC Member Countries and Azerbaijan, the Kingdom of Bahrain, Brunei Darussalam, Equatorial Guinea (which later joined OPEC), Kazakhstan, Malaysia, Mexico, the Sultanate of Oman, the Russian Federation, the Republic of Sudan and the Republic of South Sudan gathered in Vienna, Austria, at the OPEC Headquarters to embark on a new era of cooperation to support sustainable stability in the global oil market. Other producers attended the meeting in support of these extraordinary efforts. The birth of the DoC built on the successful 'Algiers Accord', signed in Algiers, Algeria, on 28 September 2016 at the 170th (Extraordinary) Meeting of the OPEC Conference and the subsequent 'Vienna Agreement', decided on 30 November of the same year in Vienna, Austria, at the 171st Meeting of the OPEC Conference. Read More
---
Alstom's revolutionary Coradia iLint, the world's first mass-produced passenger train powered by hydrogen fuel cells, has won the 2022 German Sustainability Design Award. The award recognises technical and social solutions that are particularly effective in driving the transformation to sustainable products, production, consumption, or lifestyles. To make its selection, the Design category jury brought together experts from the fields of industrial design, sustainability, academia, business, and the arts to evaluate products, services, and systems in line with the United Nations' 2030 Agenda. Read More
---
Deloitte report on Oil and Gas review in the Iraqi Kurdistan Region – Q1 and Q2 of 2021
The KRG has published the reports containing verified statistics covering the Kurdistan Region's oil exports, consumption and revenues for covering period 1 January 2021 to 30 June 2021. During the first half of 2021, the KRG exported 77.35 million barrels through Kurdistan Export Pipeline. In addition, 3.95 million barrels were allocated to local refineries. Of the exported crude oil, 76.869 million barrels were lifted by the buyers from Ceyhan Export Terminal, at an average price of 53.446 $/bbl. The KRG has generated revenues of USD 4.1 billion from crude oil export sales during the first half of 2021. After making payments to oil producers, pipeline operators, and repayments to the buyers, the KRG retained net revenues from crude oil sales of US$ 1.737 billion. Read More
---
Baker Hughes Rig Counts The business barometer for the drilling industry and its suppliers, North America Rig Count up by 7.Canada Rig Count is down 3 from last week to 177, with oil rigs down 3 to 110, gas rigs unchanged at 67.
Region
Period
No. of Rigs
Change
U.S.A
10th December 2021
576
+7
Canada
10th December
177
-3
International
Nov.2021
817
—
---
The President of the Republic of Cote d'Ivoire, Alassane Ouattara, has met with Eni CEO Claudio Descalzi to discuss the status of the fast-tracked development of the Baleine discovery, which will be the first net-zero development in Africa for scope 1 and scope 2 emissions. The Prime Minister Patrick Achi, the Secretary General of the Presidency, Abdourahmane Cissé, the Minister of Water and Forests Alain Donwahi, the Minister of Finance Adama Coulibaly, the Minister of Education Superior and Scientific Research Mr. Adama Diawara and the Minister of Mines, Oil Resources and Energy Thomas Camara also attended the meeting. Eni has committed to a phased development strategy for the Baleine field, through an accelerated development (Phase 1) with start-up by 2023 that will allow an optimized time-to-market. In parallel with the first phase, the full-field studies will advance. The project will leverage the best available technologies to minimize GHG emissions, implementing high efficiency plant solutions, process energy recovery and the reduction and control of fugitive emissions. Read More
---
An International Monetary Fund mission, led by Mr. Ron van Rooden, met with the authorities of Uzbekistan during December 2–10, 2021 to discuss economic developments and prospects, as well as policy priorities. This statement summarizes the mission's main findings:
Uzbekistan has weathered the pandemic relatively well, and a strong economic recovery is underway. Activity started to recover already in the second half of 2020 and has continued in 2021, thanks to the authorities' quick and forceful actions to save lives and livelihoods. Growth is projected to reach close to 7 percent this year. Inflation has remained elevated due to food and commodity price pressures, reflecting global trends, and is expected to end the year at about 10 percent. Read More
---
Genex Power Limited announced that it has executed an Autobidder Offtake Agreement (Agreement) in relation to the 50MW/100MWh Bouldercombe Battery Project located near Rockhampton in central Queensland (BBP or the Project), with Tesla Motors Australia Pty Ltd (Tesla). The rationale behind developing this innovative arrangement with Tesla for the BBP was to balance the requirement for a minimum level of contracted revenues to support project financing, whilst retaining the ability to capture revenue upside beyond a fixed guaranteed amount. Hence, the Agreement provides for a fixed and floating payment (revenue share) structure, whereby the fixed component extends cash flow certainty to the Project lenders whilst the floating revenue share component allows the Company to retain upside revenue exposure to merchant cash flows from the energy arbitrage and frequency control ancillary services (FCAS) markets. Under the Agreement, Tesla will operate the BBP using its proprietary algorithm-based bidding system, Autobidder, to maximise revenues in each given year. Autobidder is a real-time trading and control platform which employs a machine learning algorithm to optimise dispatch behaviour whilst adapting to new markets and services. Read More
---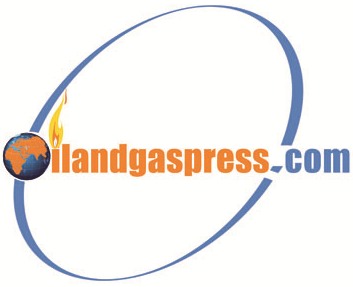 OilandGasPress Energy Newsbites and Analysis Roundup |Compiled by: OGP Staff, Segun Cole @oilandgaspress.
Submit a Press Release
Oil and gas, press, Energy, Climate, Renewable, Wind, Biomass, Sustainability, Oil Price, LPG, Solar, Marine, Aviation, Fuel, Hydrogen, Electric ,EV, Gas, Please send us your industry related news for publication.