Oil and Gas, Press, Energy News Brief, 22nd Nov. 2021
US oil rig continued to climb as drillers took advantage of oil prices.
U.S. gas prices have increased by 60% since the beginning of the year, with prices in California at record highs.
---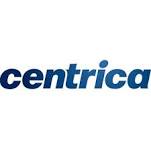 Centrica plc announced the appointment of Jana Siber as Managing Director, British Gas Services and Solutions. Jana will join from Arriva Group and will take over from Matthew Bateman with effect from January 2022. Read More
---
As the world seeks to switch to renewable energy amid a growing climate crisis, hydrogen has been presented as a "clean" alternative fuel. Most current hydrogen production is the result of extraction from fossil fuels, leading to large carbon emissions (grey hydrogen). The cleanest form of hydrogen – "green" hydrogen – comes from electrolysis of water, a process that can be powered by electricity from renewable energy sources.
In recent years, under heavy lobbying from various interest groups, the EU has embraced the idea of a hydrogen transition as a centrepiece of its climate response, introducing in 2020 its hydrogen strategy within the framework of the European Green Deal (EGD). The plan proposes shifting to "green" hydrogen by 2050, through local production and establishing a steady supply from Africa. Read More
---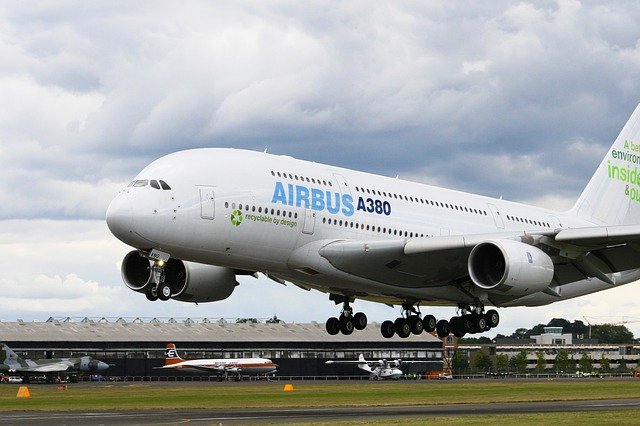 The Middle East region will see 3,020 new aircraft deliveries by 2040, as the region's air travel and tourism markets are expected to continue their recovery from the pandemic over the next few years, according to the latest forecast from Airbus. The deliveries will include freighters and commercial passenger airplanes, including new generation types, such as the A220, A320neo, A330neo and A350, the aircraft maker said in its 2021 Global Market Forecast launched at the Dubai Airshow. Read More
---
Maersk Drilling has been awarded a contract with ONE-Dyas B.V. which will employ the harsh environment jack-up rig Maersk Resolute to drill the IJssel and Clover exploration wells in the Dutch sector of the North Sea. The contract is expected to commence in December 2021, with a firm duration of 84 days. The contract value is approximately USD 6.9m, excluding an agreed fee for the potential use of the rig's SCR system. The contract includes two additional one-well options. Read More
---
One year after the discovery of over one billion barrels of crude oil in the North, the Federal Government and the Nigerian National Petroleum Corporation Limited are yet to come clean on the true state of activities in the nation's inland basins.
The Minister of State for Petroleum Resources, Timipre Sylva, last year said about one billion barrels of crude oil have been discovered in the North East, adding that there was the need for more exploration to be undertaken. Some geologists, explorationists and energy experts are equally raising concerns over the viability and reliability of a one billion crude oil reserve in the region as the country's total reserves and daily production remained on the downward outlook. Read More
---

China's Sinopec has developed a steam-cracking technology to convert oil directly into high-demand petrochemical products such as ethylene and propylene, cutting costs and production times as well as significantly reducing carbon emissions. Could this be the low-carbon answer to petrochemical production, as the global need for these products keeps increasing even as demand for crude wanes?
The China Petroleum & Chemical Corporation, or Sinopec, announced this month that is has successfully tested its project, the "Technological Development and Industrial Application of Light Crude Oil Cracking into Ethylene". Through the 'crude to chemicals' development, Sinopec hopes to expand China's petrochemical industry as well as achieving low-carbon operations objectives. Read More
---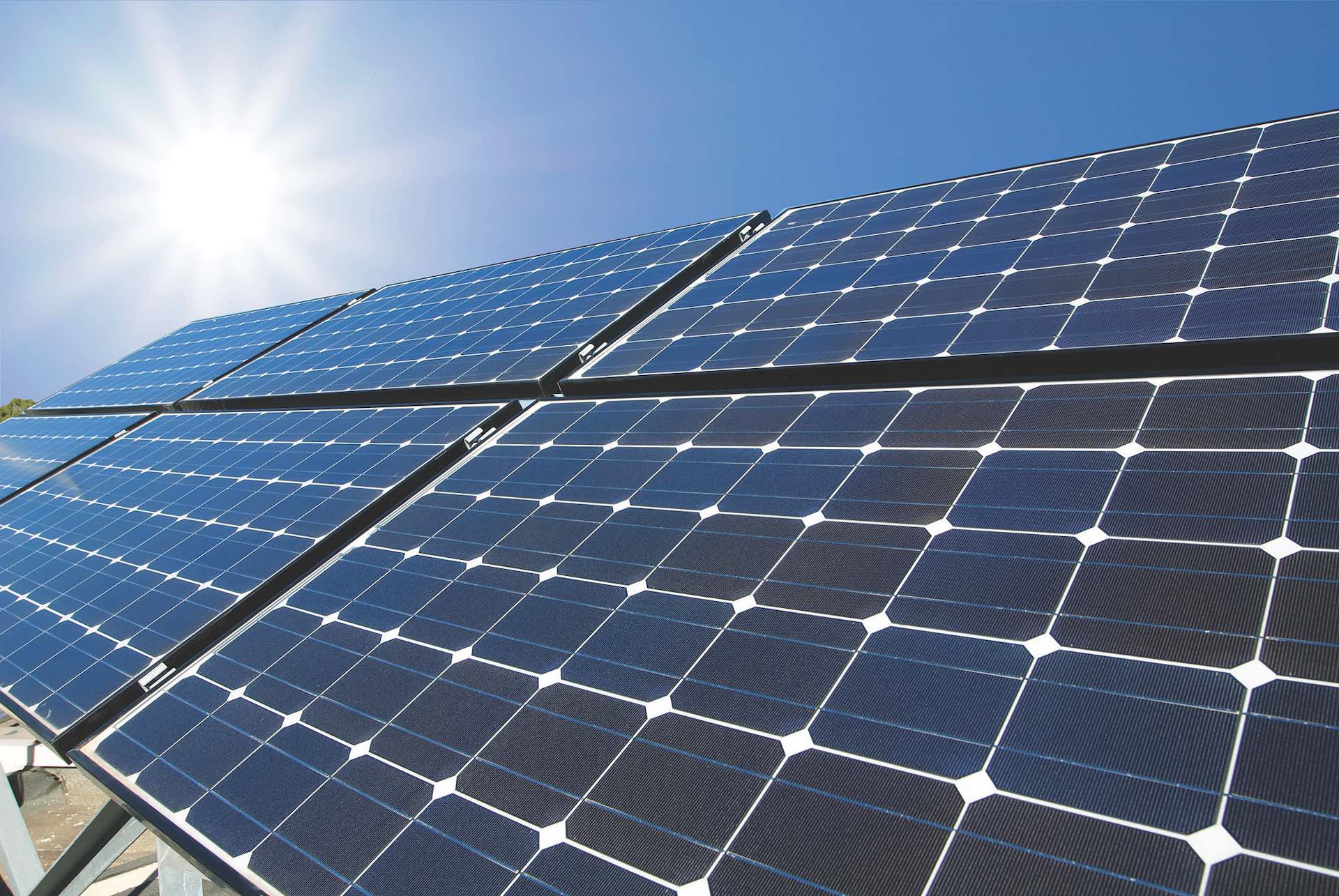 GE and UK Export Finance (UKEF), UK's export credit agency, announced that agreement has been reached to finance Kalyon Enerji's 1.35 GW Karapinar solar project located in the Konya Karapinar province. The solar power plant is Turkey's largest solar facility, approximately 11km long and 3km wide, equivalent to over 4,600 football pitches.
GE Energy Financial Services worked with UKEF, who are set to guarantee a US$291 million [£217 million] Buyer Credit Facility, subject to financial close. This will enable GE to deploy its first FLEXINVERTER solar technology outside the U.S., supporting Turkey's clean energy goals and facilitating trade for UK suppliers. Financing for the project will be structured on a project finance basis and raised through J.P. Morgan as acting lead arranger and lender supported by the UKEF guarantee. Read More
---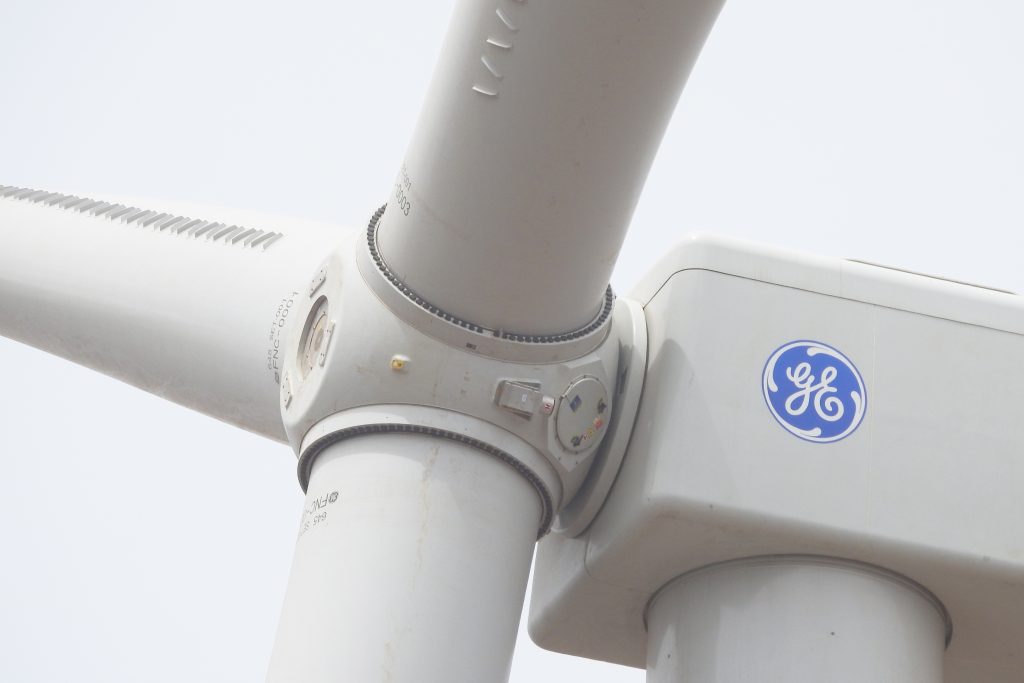 GE announced the completion and delivery of the first repaired HA component from the recently opened Advanced Manufacturing & Repair Technology Center (AMRT) in Singapore. The center is co-located in Global Repair Solutions Singapore Center (GRSS), which was established in 2019, with the support of the Singapore Economic Development Board (EDB), to develop next-generation repair capabilities for GE HA gas turbines. Read More
---
Siemens Smart Infrastructure, in partnership with Fluence, are working to help the Portuguese island of Madeira gain greater energy independence and grid resilience using renewable energy. Madeira's energy provider, Empresa de Electricidade da Madeira (EEM), awarded a Siemens and Fluence consortium a contract to install a 22,5 MVA / 15,6 MVh battery storage plant which will be integrated into an islanded microgrid concept. The project will enable EEM to optimize its renewable energy integration, significantly contributing to increasing the share of renewable power to around 50 percent in its energy mix. Read More
---
Energy companies including Shell, BP, Chevron and ExxonMobil offered a combined $192 million for drilling rights on federal oil and gas reserves in the Gulf of Mexico on Wednesday, as the first government lease auction under President Joe Biden laid bare the hurdles he faces to reach climate goals dependent on deep cuts in fossil fuel emissions. The Interior Department auction came after attorneys general from Republican states led by Louisiana successfully challenged a suspension on sales that Biden imposed when he took office. Read More
---
World Petroleum Congress December 5-9 2021

The 23rd World Petroleum Congress Organizing Committee has released new program details for its highly-anticipated U.S. Program. With the World Petroleum Congress back in the United States for the first time in over 30 years, attendees will have a unique, in-person opportunity to hear in-depth discussions around specific areas where the U.S. is at the forefront, as well as U.S. perspectives on the global industry. The U.S. Program is comprised of high-level sessions and luncheons featuring CEOs, C-suite executives, government officials, academics, and best-selling authors speaking on a variety of areas where efficiency, productivity and sustainability have been improved, reflecting the nation's innovative spirit through energy solutions. Read More
---
Commodity Prices
Units
Price $
Change
Crude Oil (WTI)
USD/bbl
$75.96
Down
Crude Oil (Brent)
USD/bbl
$78.90
Down
Bonny Light
USD/bbl
$77.99
—
Natural Gas
USD/MMBtu
$4.84
Down
OPEC basket 19/11/21
USD/bbl
$80.32
Up
At press time 22th November 2021
---
According to Reuters, the Biden administration has reached out to several countries, including China, India, South Korea, and Japan, urging them to synchronize the release of crude from their Strategic Petroleum Reserves (SPRs) in a bid to lower global energy prices. Read More
---
The active rig count acts as a leading indicator of demand for products used in drilling, completing, producing and processing hydrocarbons.
Region
Period
No. of Rigs
Change
U.S.A
19th November 2021
563
+7
Canada
12th November 2021
167
-1
International
Oct.2021
800
+13
Baker Hughes
---
Final investment decisions have been made to approve the Scarborough and Pluto Train 2 developments, including new domestic gas facilities and modifications to Pluto Train 1.
The US$12.0 billion (100%, $6.9 billion Woodside share) LNG development is expected to deliver significant cash flow and enduring value to shareholders. Scarborough gas processed through Pluto Train 2 will be one of the lowest carbon intensity sources of LNG delivered to customers in north Asia, with first LNG cargo targeted for 2026. With the sell-down of 49% of Pluto Train 2 announced on 15 November 2021, the expected investment metrics for the integrated development are:
• An internal rate of return (IRR) of above 13.5%
• An all-in cost of supply for LNG delivered to north Asia of approximately $5.8/MMBtu
• A payback period of 6 years.
Woodside's overall corporate 2P Total Reserves has increased by approximately 158% to 2,342.0 MMboe.2 Woodside CEO Meg O'Neill said approving the development of the world-class Scarborough gas resource is a landmark achievement for Woodside. Read More
---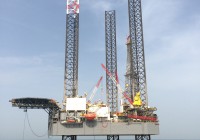 BPH Energy Limited (ASX:BPH) advised that a Call for Tender has been issued by Advent Energy, through its' subsidiary Asset Energy, for the provision of Drilling Fluids & Solids Control Equipment, Materials and Services for the planned Seablue-1 exploration well. The well is planned to be drilled in 125m of water approximately 26km offshore and 30km SSE of the City of Newcastle. The drilling of the well is subject to regulatory approvals and funding, and is expected to take around 40 days to reach total depth. Read More
---
Eni announced the signing of its joint venture with BF Group to develop research and experiment with agricultural seeds from oil plants to be used as feedstock at Eni's bio-refineries.
The agreement will involve both companies having an equal share (50% Eni, 50% BF). It will also allow Eni to purchase a minority stake in BF Bonifiche Ferraresi's subsidiary and will facilitate Eni's entry into BF's share capital by means of a reserved capital increase.
The Bonifiche Ferraresi is the largest Italian farm in terms of used agricultural surface area and Eni produces advanced biofuels at its bio-refinery in Gela and Venice Porto Marghera. This deal is a key milestone to help contain CO2 emissions in the transportation sector. These developments are also in line with Eni's strategy to stop using palm oil in its production processes by 2030. Read More
---
Minister of Petroleum and Mineral Resources Tarek El Molla held a meeting with Wintershall Dea Chief Operating Officer Dawn Summers and the company's Senior Vice President & Managing Director in Egypt Sameh Sabry at ADIPEC 2021.
The meeting demonstrated Wintershall Dea's long-standing commitment as a reliable partner and investor in Egypt, as well as the bright outlook for Egypt as a regional gas hub. Read More
---

The Minister of Energy of the Republic of Ghana, Hon. Dr Matthew Opoku Prempeh has been confirmed as a VIP speaker at the upcoming MSGBC Oil, Gas & Power 2021 Conference and Exhibition taking place on the 16th – 17th of December 2021 at the Centre International de Conférence Abdou Diouf (CICAD) in Diamniadio, Senegal. Read More
---
Tullow Oil is set to increase its stake in two offshore fields in Ghana, with the company having exercised its pre-emption rights to acquire Occidental Petroleum's interest in the Deepwater Tano (DWT) block.
Tullow is expected to increase its share in the block – home to the Jubilee and TEN fields – by 7.7% through the transaction, which carries a price tag of $150 million. Read More
---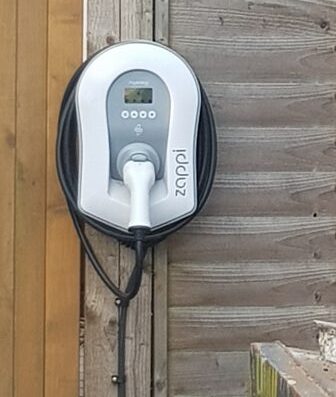 New homes and buildings in the UK will be required to install electric vehicle charging points from next year, Boris Johnson will confirm today. In a speech to the Confederation of British Industry annual conference, the Prime Minister is set to announce legislation to drive an electric car 'revolution'. New-build homes, supermarkets and workplaces will have to install charging points as standard by law, while properties undergoing major renovations will also be forced to make the upgrades. Read More
---
The UK Hydrographic Office (UKHO) has selected Fugro to survey a 515 km2 area over the Cayman Islands in November.The project will support updated nautical charting and improved coastal zone management. To accomplish the work, Fugro will deploy their Rapid Airborne Multibeam Mapping System (RAMMS), a solution that meets International Hydrographic Organization (IHO) quality and accuracy standards, while also contributing to UKHO's goals for carbon neutral operations. Read More
---
Funded to date as part of the UK, Department for Business, Energy and Industrial Strategy (BEIS) Hydrogen Supply Competition, Gigastack is an ambitious multi-phase programme aimed at proving renewable hydrogen at industrial scale and demonstrating the full decarbonisation potential of offshore wind in the UK's largest industrial cluster – the Humber.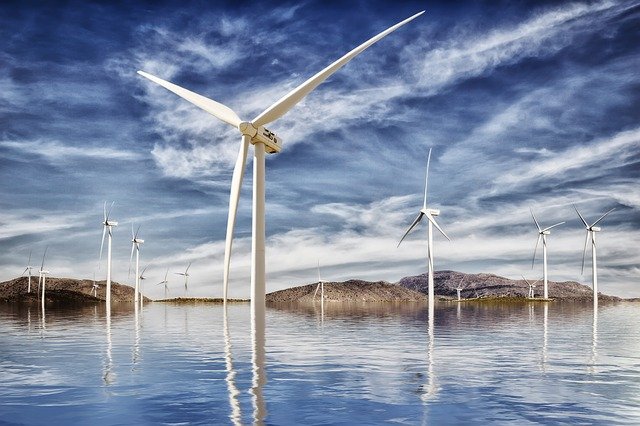 Gigastack Phase 2 has focused on accelerating the expansion of the UK's renewable hydrogen sector by taking feasibility stage concepts through Front End Engineering Design for a 100MW electrolyser system, using renewable power from Hornsea Two – the world's largest offshore windfarm – to provide renewable hydrogen to the Phillips 66 Humber Refinery to replace hydrocarbon-based fuels within industrial-scale fired heaters. Read More
---
A Democratic plan to impose a fee on methane emissions from oil and gas wells has cleared a key hurdle, but it faces strong opposition from the oil and gas industry and criticism by centrist Sen. Joe Manchin, D-W.Va.
The proposed fee on methane — a powerful pollutant that contributes to global warming — was included in a huge social and environmental policy bill passed by House Democrats last Friday. As the bill moves to the Senate, attention again will focus on Manchin, a moderate who has already forced Democrats to abandon one of their biggest climate proposals: a clean-electricity program that would boost wind and solar power while phasing out coal- and gas-fired power plants. Read More
---
UK Energy provider Bulb will be bailed out by the taxpayer as it seeks to avoid going out of business.
Bulb is the seventh-largest energy firm in the country, with 1.7million users.
A Bulb spokesperson said: "We've decided to support Bulb being placed into special administration, which means it will continue to operate with no interruption of service or supply to members. "If you're a Bulb member, please don't worry as your energy supply is secure and all credit balances are protected." This basically means taxpayer cash will be used to keep Bulb going for now. Read More
---
The governments of Jordan, Israel and the United Arab Emirates today signed a landmark declaration of intent to build renewable electricity and water desalination capacity and address the threat posed by climate change on energy and water security in the region.
The signing, that took place at the UAE Leadership Pavilion at Dubai Expo, was witnessed by Dr. Sultan bin Ahmed Al Jaber, Minister of Industry and Advanced Technology and Special Envoy for Climate Change and John Kerry, US Special Presidential Envoy for Climate.
The declaration was signed by Mariam bint Mohammed Almheiri, Minister of Climate Change and the Environment, Mohammad Al-Najjar, Jordan's Minister of Water and Irrigation, and Karine Elharrar, Israel's Energy Minister. Read More
---
ADNOC Distribution has become the first fuel retailer in the Middle East to launch the next generation retail experience, a fully autonomous and contactless and cashier-less ADNOC Oasis store. The first new generation store has been opened at ADNOC's Sheikh Khalifa Energy Complex, said a press release issued on Monday. It offers new cashless and contactless payment system and an Artificial Intelligence (AI) technology enhanced shopping environment. Read More
---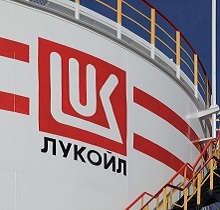 As a part of its technical and economic optimization programme, LUKOIL conducted controlled directional casing drilling at its Bayandyskoye and Pyakyakhinskoye fields, and received encouraging results. The Republic of Komi became the first region where the Company performed controlled directional 245 mm casing drilling featuring extractable bottom hole assembly. At a well of the Pyakyakhinskoye field in West Siberia, LUKOIL reached a nationally unprecedented casing drilling speed of 50.2 metres per hour. An entire section was drilled in less than two days. The average drilling speed was 13% higher compared to drilling that employs standard technology. Time needed to construct a section for the 324 mm surface pipe decreased more than twofold. Read More
---
Subsea 7 S.A. today announced transactions made in accordance with its share repurchase programme during the week commencing 15 November 2021. Date on which the share repurchase programme was announced: 25 July 2019, with a two-year extension announced on 16 April 2021. The duration of the share repurchase programme: until 14 April 2023. Read More
---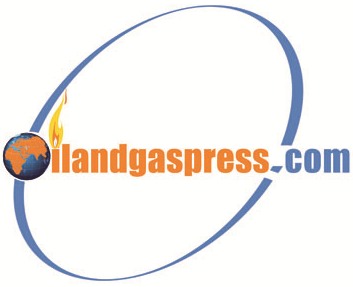 OilandGasPress Energy Newsbites and Analysis Roundup |Compiled by: OGP Staff, Segun Cole. Please send us your industry related news for publication
Announce new products, New Partnerships, New director appointment, New office, financial reports, New sales staff, new contracts, charity affiliations and general news and offers by your organisation! Submit your Releases or contact us now!
Submit a Press Release
Oil and gas, press, Energy, Climate, Renewable, Wind, Biomass, Sustainability, Oil Price, LPG, Solar, Marine, Aviation, Fuel, Hydrogen, Electric ,EV, Gas,
Disclaimer: News articles reported on OilAndGasPress are a reflection of what is published in the media. OilAndGasPress is not in a position to verify the accuracy of daily news articles. The materials provided are for informational and educational purposes only and are not intended to provide tax, legal, or investment advice.
Should you wish to provide a different perspective on the above article, please email us info@OilAndGasPress.com