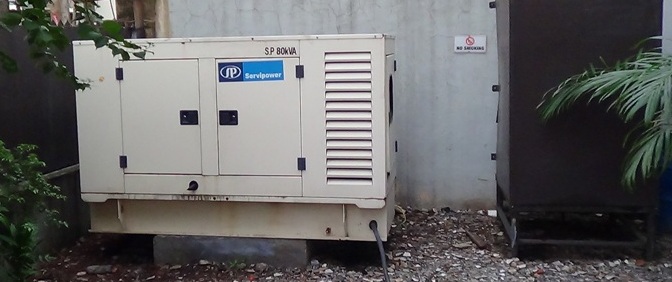 Oil and Gas, Press, Energy News Brief, 24th Nov. 2021
American Petroleum Institute (API) estimated the inventory build for crude oil to be 2.307 million barrels. U.S. crude inventories are now 57 million barrels below where they were at the beginning of the year.
---
In a series of tweets, the US president added that he has been working with countries across the world to "address the lack of supply" and as a result of diplomatic efforts "this step will be taken in parallel with other major energy consuming nations", including China, India, Japan, Republic of Korea and the UK. Read More
---
PetroNor E&P Limited will release a trading update for the third quarter of 2021 on Friday 26 November 2021.
The update will be published on www.newsweb.no and on the Company's web site www.petronorep.com at around 08:00 CET. Read More
---
PJSC LUKOIL today released its condensed interim consolidated financial statements for the three and nine month periods ended 30 September 2021, prepared in accordance with International Financial Reporting Standards (IFRS). In the third quarter of 2021, sales amounted to RUB 2,588.7 bln, up 17.6% quarter-on-quarter. The growth was attributable to higher prices for crude oil and refined products, higher hydrocarbon production and refinery throughput volumes, higher oil and refined products trading volumes, as well as higher refined products retail sales volumes. Read More
---
Gazprom plans to engage in the implementation of pilot hydrogen energy projects in Russia. Jointly with the relevant ministries, the Company has drawn up a draft roadmap for the high-tech area of activity "Development of hydrogen energy and decarbonization of industry and transport on the basis of natural gas." The draft document has been submitted to the Ministry of Energy for further approval by the Government of the Russian Federation. Read More
Near the settlement of Ust-Luga in the northwestern part of Russia, Gazprom and RusGazDobycha are building the Complex for processing ethane-containing gas. The Complex will include a large-scale liquefied natural gas production plant which, with its capacity of 13 million tons of LNG per year, is designed to become the biggest such plant in northwestern Europe. The project for the construction of the LNG production, storage and shipment complex near the Portovaya CS in the Leningrad Region is in its final stage. The complex will produce 1.5 million tons of LNG per year. The possibility of building another mid-scale LNG plant near Vladivostok is being considered. Read More
---
A consortium led by Mitsubishi Heavy Industries, Ltd. (MHI)(1) has completed construction of an integrated coal gasification combined cycle (IGCC) plant in the town of Hirono, in Fukushima Prefecture's Futaba District, and the new plant was formally handed over to the customer, Hirono IGCC Power GK. Operation of the new facility, which is a high-efficiency, clean commercial power plant incorporating the world's most advanced coal gasification technologies, got underway on November 19. The project called for creation of one of the world's largest IGCC configurations, roughly twice the scale of the previously completed Nakoso Unit 10 (former IGCC demonstration plant). The new facility is the second IGCC plant of such large scale in commercial use, following the installation constructed for Nakoso IGCC Power GK that went into operation in Fukushima Prefecture's Iwaki City this past April. Read More
---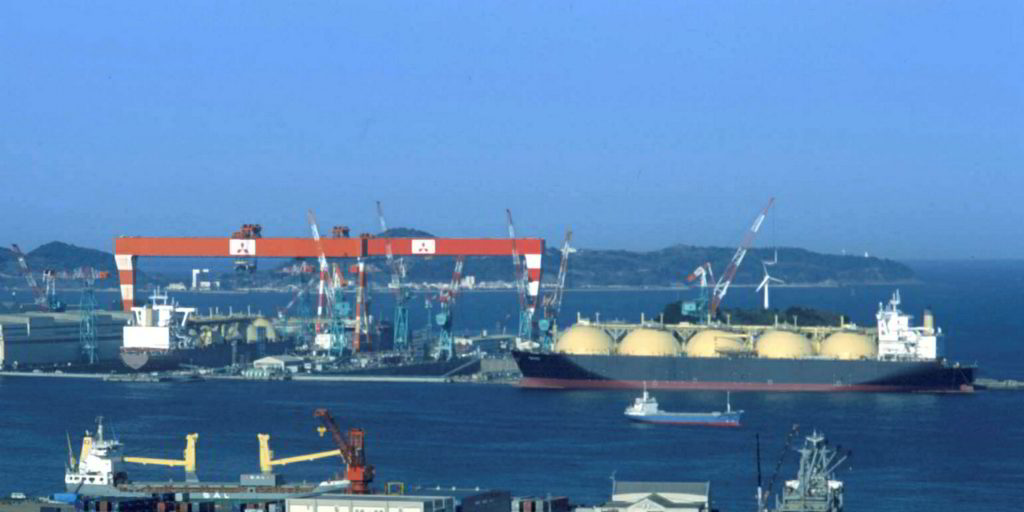 South Korean shipbuilding company Korea Shipbuilding & Offshore Engineering (KSOE) has secured an order for ten liquefied natural gas (LNG)-powered containerships worth approximately KRW 745.6 billion ($627 million). Read More
---
£11.3 million funding to help UK distilleries ditch fossil fuels and develop low carbon heating systems that will make production processes greener. hydrogen and biogas will replace fossil fuels in production processes as part of ambitions to end contribution to climate change by 2050 Read More
---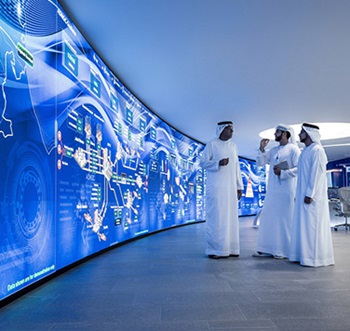 ADNOC Distribution, the retail arm of Abu Dhabi National Oil Company (ADNOC), is offering a contactless shopping experience to its customers. It has just opened its first fully autonomous shop in the UAE capital, enabling shoppers to buy goods without using cash and scanning device or queueing at the cashier. Read More
---
Iran and Azerbaijan have reportedly reached a landmark agreement in principle to cooperate on oil and gas issues.
While details on the deal are still vague, it appears that Baku and Tehran have agreed to seriously discuss cooperation on a range of issues from the possible transit of gas from Turkmenistan to Azerbaijan via swaps with Iran, development of oil and gas fields in the Caspian Sea, and on the supply of gas from Iran to Azerbaijan's exclave, Nakhchivan. Read More
---
U.S. commercial sector total energy consumption equaled 1.5 quadrillion British thermal units, a 6% increase from August 2020. The commercial sector accounted for 18% of total U.S. energy consumption. Electricity retail sales and associated electrical system energy losses accounted for 85% of U.S. commercial sector total energy consumption. Natural gas accounted for 10% of U.S. commercial sector total energy consumption, petroleum accounted for 3%, and renewable energy accounted for 2%. Read More
---
EIA projected in its Annual Energy Outlook 2021 that following the pandemic, U.S. energy-related CO2 emissions would decrease through 2035 before leveling off and then increasing 5% over 2020 levels by 2050. EIA projects that with about a $15 carbon fee (which would increase to more than $56 in 2050), U.S. energy-related CO2 emissions would decrease 13% by 2050 over 2020 levels. About a $25 carbon fee (more than $94 in 2050) would create a 17% decrease, and an approximate $35 carbon fee (almost $132 in 2050) would create a 19% decrease over the same period. Read More
---
Commodity Prices
Units
Price $
Change
Crude Oil (WTI)
USD/bbl
$78.31
Up
Crude Oil (Brent)
USD/bbl
$82.00
Up
Bonny Light
USD/bbl
$81.76
Up
Natural Gas
USD/MMBtu
$5.00
Up
OPEC basket 23/11/21
USD/bbl
$79.40
Up
At press time 24th November 2021
---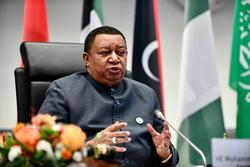 The Organization of the Petroleum Exporting Countries (OPEC) held the opening session of the 136th Meeting of the Economic Commission Board (ECB) via videoconference. The Board is the Organization's economic and technical think-tank. In addition to its routine rigorous assessment of the world oil market and its immediate prospects, especially in light of the post-pandemic economic recovery, the ECB is devoting a special session to the current challenges related to global trade and supply chain disruptions. Renowned world economists and specialists delivered presentations.
In terms of addressing these issues, OPEC Secretary General, HE Mohammad Sanusi Barkindo, emphasized the need for industry leaders to rise to the challenge. Read More
---
Morocco has renewed the license for Qatar Petroleum to explore for oil in its southern waters, near the Canary Islands, sparking worries among Spanish officials, according to the Spanish press. Read More
---
The active rig count acts as a leading indicator of demand for products used in drilling, completing, producing and processing hydrocarbons.
Region
Period
No. of Rigs
Change
U.S.A
19th November 2021
563
+7
Canada
19th November 2021
167
-1
International
Oct.2021
800
+13
Baker Hughes
---
The Competition Commission of Pakistan (CCP) on Tuesday cleared state-run Qatar Energy's bid to acquire 49 per cent stakes in an upcoming private sector LNG terminal, paving the way for Qatar's first direct investment in Pakistan's energy market. Read More
---

Baker Hughes will hold a webcast on Thursday, January 20, 2022 to discuss the results for the fourth quarter and full year ending December 31, 2021. The webcast is scheduled to begin at 8:30 a.m. Eastern Time (7:30 a.m. Central Time). A press release announcing the results will be issued at 7:00 a.m. Eastern Time (6:00 a.m. Central Time). Read More
---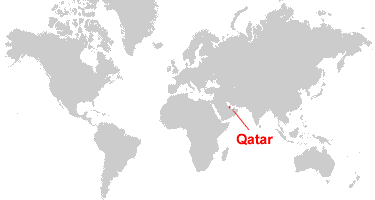 Qatar Energy's exploration for oil in the North African nation's southern waters has sparked environmental concerns among Spanish authorities.
Morocco has strengthened the Tarfaya Shallow Oil Agreement between the the country's National Office of Hydrocarbons and Mines (ONHYM), Italian oil and gas company Eni and Qatar Energy (QE). This means that the North African nation has renewed the license for QE, formerly known as Qatar Petroleum, for oil explorations in its southern waters near the Canary Islands. Read More
---
The EU has drafted legislation to reduce methane emissions by forcing oil and gas companies to report their output and find and fix leaks of the gas that is the second-biggest cause of climate change, according to a draft seen by Reuters on Monday. Oil and gas operators in the European Union would have to submit estimates for the methane emissions of their installations within 12 months after the regulation comes into force, the draft legislative proposal said. The European Commission is due to present the draft in December and it is still subject to change. Read More
---
During the period from 15 to 19 November 2021, Eni acquired n. 2,252,000 treasury shares, at a weighted average price per share equal to 12.49047 euro, for a total consideration of 28,128,540.11 euro within the authorization to purchase treasury shares approved at Eni's Ordinary General Meeting of shareholders on 12 May 2021, previously subject to disclosure pursuant to art. 144-bis of Consob Regulation 11971/1999.
On the basis of the information provided by the intermediary appointed to make the purchases, the following are details of transactions for the purchase of treasury shares on the Electronic Stock Market on a daily basis: Read More
---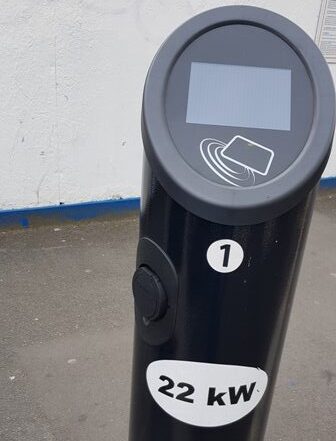 Is electric mobility a response to the challenges of climate change? Michelin is convinced that it is an essential driver of the energy transition. With its capacity for innovation, its expertise in the field of hydrogen fuel cells, and its ability to bring people together, Michelin is a major player in the development of electromobility .Watèa by Michelin is a customized electric mobility solution for commercial vehicle fleets. It provides electric vehicles, access to a recharging infrastructure and digital services to ensure business continuity. Its subscription model and all-inclusive fixed monthly fee ensure that costs are kept under control. Read More
---
The MICHELIN airless tire – Uptis – took to the road for the first time in public on a Mini Electric. This was an exclusive experience for certain lucky members of the general public who had the opportunity to take a ride and test this revolutionary tire. " Read More
---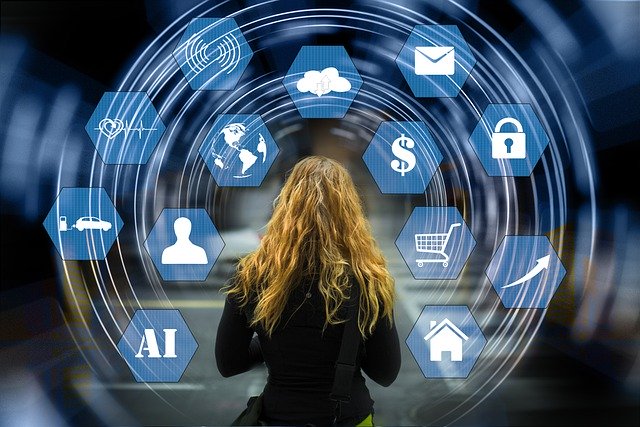 C3 AI and Shell announced three new Shell products that will be available through the Open AI Initiative (OAI), an open ecosystem of artificial intelligence (AI)-based solutions for the energy and process industries. The OAI, launched by C3 AI, Shell, Baker Hughes and Microsoft in February 2021, provides an open framework for energy operators, service & equipment providers, and independent software vendors to offer interoperable solutions, powered by the BHC3 AI Suite and Microsoft Azure. The three new OAI products – Shell Process Optimiser for LNG, Shell Corrosion Advanced Risk Modelling and Analytics, and Shell Autonomous Integrity Recognition – target use cases that will solve key challenges for businesses in the energy industry. By using Shell's proven domain-specific AI applications built on BHC3's scalable AI application development platform and SaaS applications, businesses can rapidly move past data discovery and cleaning to application deployment and realization of value in critical business areas. Read More
---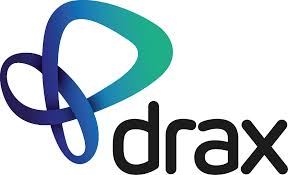 Renewable power company Drax is launching the next stage in its public consultation on its exciting plans to more than double the generating capacity of its iconic 'Hollow Mountain' Cruachan Power Station. Under the plans, a second underground power station will be built adjacent to the existing one to enable Cruachan to play an even bigger role in supporting the expansion of renewable energy sources such as wind power and provide lifeline stability services to the national grid. Read More
---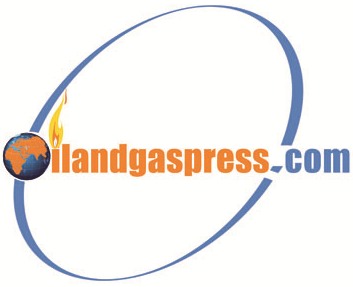 OilandGasPress Energy Newsbites and Analysis Roundup |Compiled by: OGP Staff, Segun Cole. Please send us your industry related news for publication
Announce new products, New Partnerships, New director appointment, New office, financial reports, New sales staff, new contracts, charity affiliations and general news and offers by your organisation! Submit your Releases or contact us now!
Submit a Press Release
Oil and gas, press, Energy, Climate, Renewable, Wind, Biomass, Sustainability, Oil Price, LPG, Solar, Marine, Aviation, Fuel, Hydrogen, Electric ,EV, Gas,
Disclaimer: News articles reported on OilAndGasPress are a reflection of what is published in the media. OilAndGasPress is not in a position to verify the accuracy of daily news articles. The materials provided are for informational and educational purposes only and are not intended to provide tax, legal, or investment advice.
Should you wish to provide a different perspective on the above article, please email us info@OilAndGasPress.com