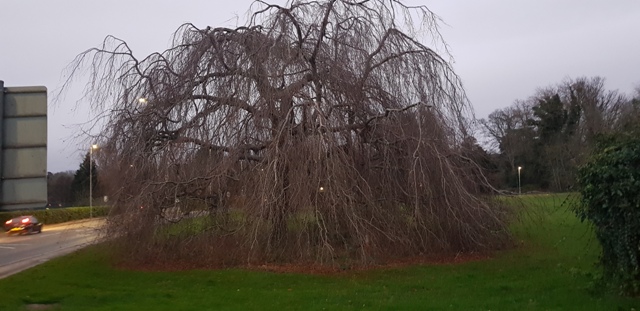 Oil and Gas, Press, Energy News Brief, 29th Nov. 2021
Price of Oil plummeted as news regarding the new covid-19 variant, found in South Africa, grabbed the global headlines
---
Halliburton Co., one of world's largest oil services companies, said a unit of the firm has been hired to help seal a well head in southern Nigeria that's been spewing its contents for several weeks. The Houston-based firm's Boots & Coots unit has been called in by independent producer Aiteo Eastern E&P Co., to contain the leak from a non-producing well in the southern Bayelsa state, a spokeswoman confirmed by email on Wednesday. Read More
---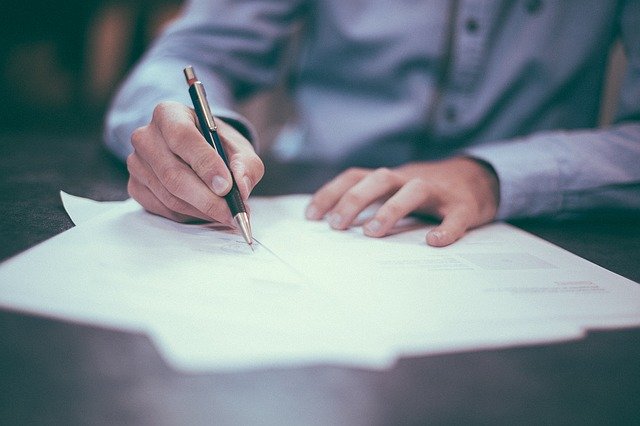 Wärtsilä Voyage has signed a landmark Memorandum of Understanding (MoU) with the Maritime and Port Authority of Singapore (MPA) to further strengthen their collaboration in smart port innovation and digitalisation. The main objectives of this strategic partnership are to initiate, develop and promote innovative solutions that accelerate digitalisation; foster interoperability in e-navigation and ship-to-shore secure data communications to enable port-to-port optimisation and establish reliable, cyber safe and cost-effective information exchange pathways between all ecosystem partners to increase operational efficacy. The scope of the collaboration also covers the development and field-testing of intelligent vessel capabilities to improve interoperability of onboard and onshore systems for well-coordinated and sustainable operations. Read More
---
Wärtsilä, together with class society RINA, ABB, Helbio – a subsidiary of Metacon AB, the Liberian Registry, and an energy major have joined forces in an effort to deliver a solution with hydrogen as fuel. The aim is to have a scalable and sustainable solution that will exceed the IMO 2050 target for a 70 percent reduction in carbon intensity without the need for an extensive infrastructure investment. This offers the shipping industry a pathway to low-carbon operations within a reasonable time frame. Current difficulties and cost considerations regarding the production, distribution, and onboard storage of hydrogen have so far limited the sector's interest in its direct use as a marine fuel. However, by producing hydrogen onboard, and using readily available LNG, the solution becomes far more viable and in a much faster time than would otherwise be possible. Read More
Wärtsilä has launched a new series of power limitation solutions that enable compliance with the IMO's Energy Efficiency Existing Ship Index (EEXI) regulation. These latest Wärtsilä innovations mean that the company now has a complete range of solutions for environmental regulatory compliance, covering both newbuild and retrofit projects. Read More
---
An important energy sector event will be held in Milan on Tuesday November 30, Wednesday December 1 and Thursday December 2. Enlit Europe, which brings together two previous events, European Utility Week and POWERGEN Europe, is described as "a platform for the European energy sector that offers clear, concise and incisive thought leadership that looks to the future and embraces all players in the industry." It is an event unlike any other which will bring all the players in the energy industry together to seize current opportunities, spotlight future ones, and inspire the next generation to join the journey. It will feature 10,000 attendees, 500 exhibitors and 350 speakers. As a key player in the energy transition, both in Europe and worldwide, the Enel Group will be closely involved, providing numerous speakers, including several from Enel Green Power. It will be a wonderful opportunity for energy professionals to exchange ideas, and we would like to encourage as many colleagues as possible to take part. Read More
---
Is Russia Going to Invade Ukraine?. It's unclear whether the Russian troop concentration heralds an imminent attack or represents an attempt by Russian President Vladimir Putin to persuade the U.S. and its NATO allies to refrain from sending soldiers and weapons to Ukraine, and drop plans for its eventual integration into NATO. Read More–>
---
Serica Energy plc (AIM: SQZ), a British independent upstream oil and gas company with operations centred on the UK North Sea and over 80% gas production, provides the following update on its Columbus field, located in the Central North Sea. We are pleased to announce that first production has been achieved from Columbus. The well was opened into the Arran subsea system and hydrocarbons from the C1z development well started flowing on [24] November. The comingled Arran and Columbus production streams are now being exported to the Shearwater platform for processing and onward export to the gas and liquid sales points. Columbus is expected to be producing at its potential by Early December. Further information on flow rates will be issued as part of an Operations Update in mid-December. Read More
---
IEA Executive Director, Fatih Birol, along with several senior IEA leaders, held a livestreamed press conference last week during to discuss the main drivers of the recent price swings in global energy markets, assess the key outcomes of the COP26 Climate Change Conference in Glasgow, and announce new special projects from the IEA to support the transition to clean energy. Today's prices for key fuels are well into the danger zone for much of the developing world, Dr Birol warned, noting that the elevated prices were creating real hardship for households and businesses globally. He highlighted some of the key factors behind the increase in prices in recent months, including rapid economic growth, weather-related impacts, supply outages due to maintenance, investment shortfalls in recent years, and the strategies of some major energy producers that appear to be causing "artificial tightness" in markets. Read More
---
Tracking progress is essential to reaching our climate and sustainable development goals. The IEA's Net Zero by 2050 Scenario lays out a narrow but achievable pathway to net zero emissions by mid-century. Accurate and up-to-date indicators are essential to measure how the world is stacking up next to this challenge, and to determine where to channel investment and policy attention. No single indicator can fully capture the complexity of the global clean energy transition, but the following set of indicators unpack the underlying drivers of energy supply and demand that determine the energy sector's contribution to CO2 emissions. Taken together, they provide a picture of where we are now, and what trajectories we are on at a global, regional, national and sectoral level. These indicators build on years of work at the IEA to analyze and chart the energy transition, and the impact of the energy sector on emissions, and provide recommendations and solutions to policy makers based on accurate data and objective analysis. This page provides an entry point into our wide range of reports and data on this critical topic. Read More
---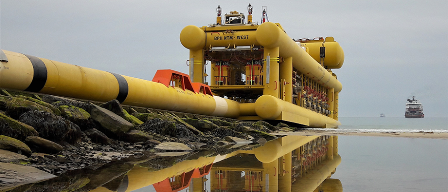 Subsea 7 S.A. today announced transactions made in accordance with its share repurchase programme during the week commencing 22 November 2021. In the period from 22 November until 26 November Subsea 7 S.A. repurchased a total of 1,109,115 own shares at the Oslo Stock Exchange at an average price of NOK 68.0678 per share. Read More
---
BPH Energy Limited (ASX:BPH) investee Advent Energy's PEP 11 Gas and proposed carbon storage project at Baleen (Seablue1 well) offshore Newcastle NSW has potential national significance. It addresses both forecast gas shortages and the objective of Net Zero Emissions. Advent has committed all gas from the project to Australia domestic supply. Advent is a strong supporter of plans for Net Zero by 2050 and sees the company playing a direct role in achieving that target, especially for New South Wales Read More
---
Commodity Prices
Units
Price $
change
Crude Oil (WTI)
USD/bbl
$71.02
Down
Crude Oil (Brent)
USD/bbl
$75.38
Down
Bonny Light
USD/bbl
$72.06
Down
Natural Gas
USD/MMBtu
$5.08
Down
OPEC basket 26/11/21
USD/bbl
$76.09
Down
At press time 29th November 2021
---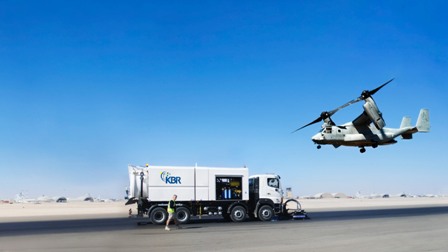 KBR, Inc. announced today its participation in upcoming investor events. Credit Suisse 9th Annual Industrials Conference: Jay Ibrahim, President of Sustainable Technology Solutions, Mark Sopp, Executive Vice President & CFO, and Alison Vasquez, Vice President of Investor Relations, will host virtual investor meetings and participate in a fireside chat on Friday, December 3, 2021 at 9:50 a.m. CT. 2021 Truist Securities Industrials & Services Summit: Stuart Bradie, President & CEO and Alison Vasquez, Vice President of Investor Relations, will host virtual investor meetings on Tuesday, December 7, 2021. Read More
---

PetroNor E&P Limited ("PetroNor" or the "Company") is pleased to announce that it has passed another gatepost on the change in domicile from Australia to Norway and the associated application for listing on the Oslo Stock Exchange (Oslo Børs main list), with PetroNor E&P ASA ("PetroNor Norway") being the listed entity. Earlier today, PetroNor shareholders approved by the requisite majorities, the proposed scheme of arrangement through which it is proposed that all of the shares held by PetroNor shareholders will be transferred to PetroNor E&P Norway (the "Scheme"). In accordance with section 251AA of the Corporations Act 2001 (Cth), a detailed report of proxies received and the votes cast in respect to the resolution approving the Scheme is included as Annexure A to this announcement. Read More | Trading Update Q3 2021
---
Region
Period
No. of Rigs
Change
U.S.A
24th November 2021
569
+6
Canada
24th November 2021
171
+4
International
Oct.2021
800
+13
Baker Hughes Rig Counts are an important business barometer for the drilling industry and its suppliers
---
Vladimir Putin, President of the Russian Federation, sent a message to the personnel of PJSC LUKOIL, congratulating them on the 30th anniversary of the Company. The head of the state noted that LUKOIL celebrates its anniversary while flourishing, showing confident growth and occupying solid positions in the domestic and global energy markets. Read More
---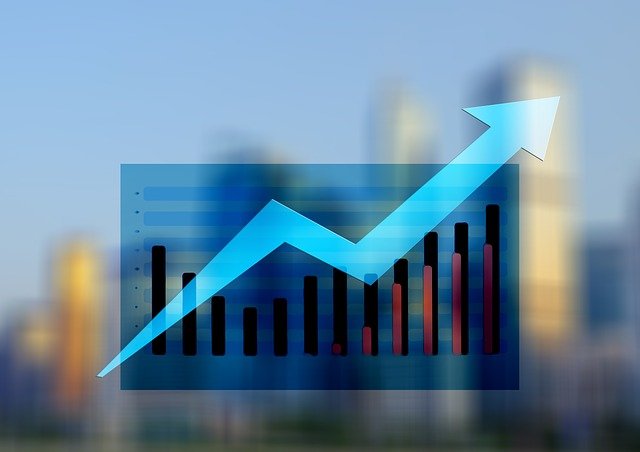 Listed companies in the GCC region saw their financial earnings hit a record high of $55.5 billion during Q3 2021, more than double on a year-on-year (y-o-y) and 23 percent on a quarter-on-quarter (q-o-q) basis.The energy sector reported the biggest absolute profits in the region at $29.7 billion, more than double y-o-y and 19 percent higher q-o-q. Profits for Saudi Aramco was up more than 146 percent y-o-y during Q3 at $29 billion, whereas the rest of the companies in the sector reported profits of $596 million in the quarter under review compared with a loss of $145.4 million in Q3-2020. Read More
---
UAE announces petrol, diesel prices for December. Motorists in the UAE are expected to see a slight decline in their expenses for fuel consumption in December compared to this month. Vehicle fuel prices will drop by as much as 1.4 percent next month, the UAE's fuel price committee announced on Monday. The new price for Super 98 will be 2.77 dirhams per litre, down by 1 percent from 2.8 dirhams in November. For Special 95, motorists will pay 2.66 dirhams a litre, a decline of 1.1 percent from this month's 2.69 dirhams. New diesel prices will be 2.77 dirhams per litre, which is 1.4 percent less than November's price of 2.81 dirhams. Read More
---
National Aviation Services (NAS), the fastest growing aviation services provider in emerging markets, will now provide best-in-class line maintenance services to airlines at the two international airports in Dubai and Sharjah. Through a partnership agreement with Global Jet Technic (GJT), one of the leading independent providers of maintenance solutions in the Gulf region, NAS will offer comprehensive line maintenance services approved under the European Union Aviation Safety Agency (EASA) certification. Read More
---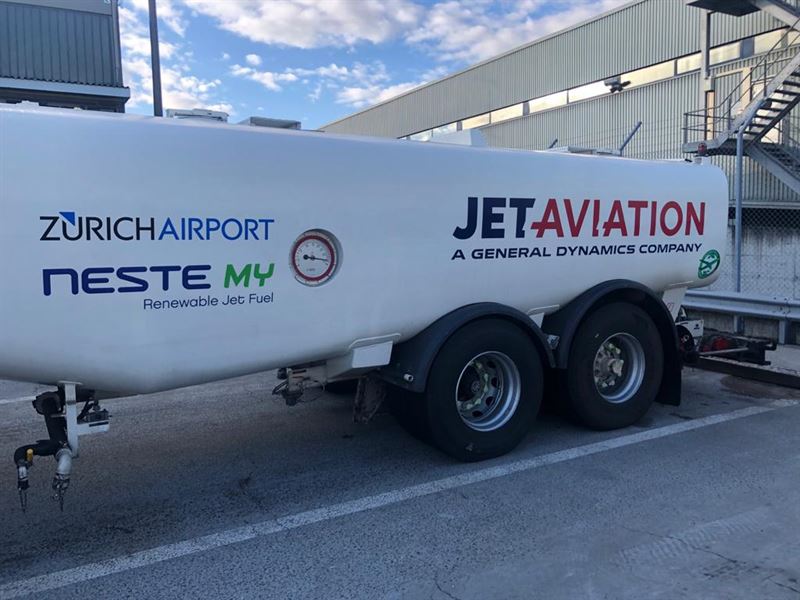 ECLIF3 study ('Emission and Climate Impact of Alternative Fuels'), involving Airbus, Rolls-Royce, German research centre DLR and SAF producer Neste, marks the first time 100% SAF has been measured simultaneously on both engines of a commercial passenger aircraft – an Airbus A350 aircraft powered by Rolls-Royce Trent XWB engines. In-flight emissions tests and associated ground testing on the ECLIF3 programme began earlier this year and have recently resumed. The interdisciplinary team, which also includes researchers from the National Research Council of Canada and The University of Manchester, plans to publish its results in academic journals towards the end of next year and in 2023.
Findings from the study will support efforts currently underway at Airbus and Rolls-Royce to ensure the aviation sector is ready for the large-scale use of SAF as part of the wider initiative to decarbonise the industry. Aircraft are currently only allowed to operate on a 50% blend of SAF and conventional jet fuel, but both companies support the drive to certify 100% SAF use. Read More
---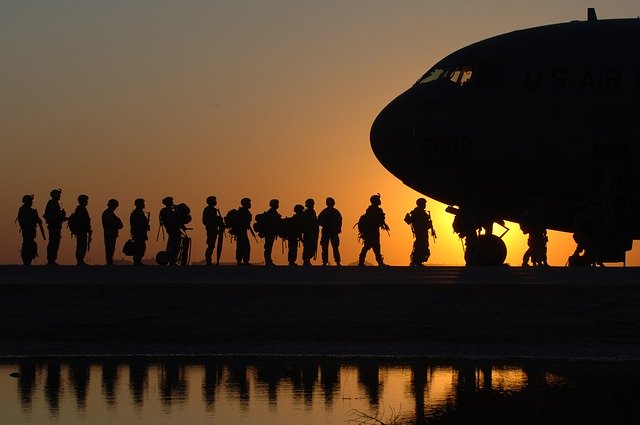 Ukraine's president has accused Russia of preparing a coup as early as next week. Volodymyr Zelensky said on Friday that he has information that Russia is involved in a coup planned for December 1 or December 2. The warning comes as Russia builds up troops along its border with Ukraine, stoking fears that it could be preparing an invasion. Reuters reported. Read More
---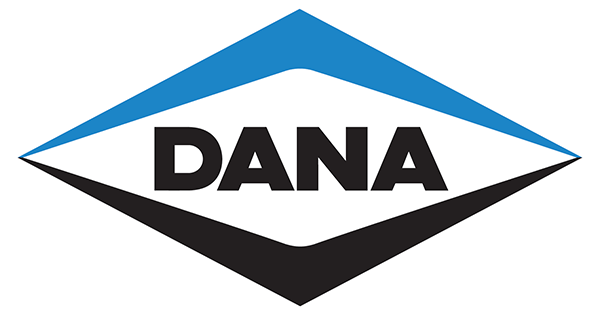 Dana Incorporated (NYSE: DAN) announced today that its Dana TM4 joint venture is establishing a new manufacturing facility in Åmål, Sweden that will initially produce electric motors for the mobility industry. This $50 million fully sustainable operation has received $10.7 million in support from the Swedish business development community. This new facility further boosts Dana's ability to deliver clean-energy technologies and fully integrated e-Propulsion systems across all mobility markets. Read More
---
NTPC Renewable Energy signs PPA for 325 MW solar projects.New Delhi: State-run power giant NTPC on Friday said its arm NTPC Renewable Energy has inked power purchase agreement and other project agreement Read More
---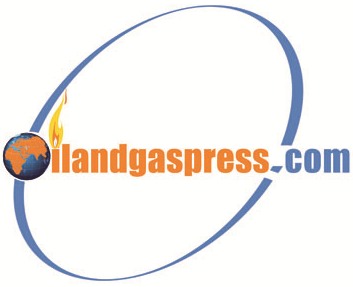 OilandGasPress Energy Newsbites and Analysis Roundup |Compiled by: OGP Staff, Segun Cole. Please send us your industry related news for publication
Announce new products, New Partnerships, New director appointment, New office, financial reports, New sales staff, new contracts, charity affiliations and general news and offers by your organisation! Submit your Releases or contact us now!
Submit a Press Release
Oil and gas, press, Energy, Climate, Renewable, Wind, Biomass, Sustainability, Oil Price, LPG, Solar, Marine, Aviation, Fuel, Hydrogen, Electric ,EV, Gas,
Disclaimer: News articles reported on OilAndGasPress are a reflection of what is published in the media. OilAndGasPress is not in a position to verify the accuracy of daily news articles. The materials provided are for informational and educational purposes only and are not intended to provide tax, legal, or investment advice.
Should you wish to provide a different perspective on the above article, please email us info@OilAndGasPress.com