Oil Prices,Energy Newstrack to 13/04/2021
According to Exxon Mobil CEO Darren Woods and Occidental Petroleum's Vicky Hollub, reducing carbon emissions from fossil fuels—and not the actual use of fossil fuels­—offers the best way to combat climate change.
---
US Energy Information Administration (EIA) forecasts that electricity consumption in the United States will increase by 2.1% in 2021 after falling 3.8% in 2020.
---
Commodity Prices
Units
Price $
Change
Crude Oil (WTI)
USD/bbl
60.09
Up
Crude Oil (Brent)
USD/bbl
63.64
Up
Bonny Light
USD/bbl
62.20
Up
Natural Gas
USD/MMBtu
2.62
Up
OPEC basket 12/04/21
USD/bbl
61.46
Up
At press time 13th April, 2021
---
Net Zero Legal Solutions Establishes Global CCS Institute Branch in The Middle East Net Zero Legal Solutions, the energy transition division of HFI Consulting International has completed the establishment of a foreign branch of the Global Carbon Capture and Storage Institute in the Masdar City Free Zone (MCFZ) in Abu Dhabi. The Institute aims to play a pivotal role in accelerating CCS deployment across the Gulf Cooperation Council (GCC) States.
---
KBR Signs License Agreement for Propane Dehydrogenation Project KBR, Inc. (NYSE: KBR) announced that it has signed a license agreement with JS Energy Limited for its proprietary K-PRO™ Propane Dehydrogenation (PDH) technology to convert propane into propylene for JS Energy's planned PDH project in Pakistan, which is expected to be commissioned in 2024.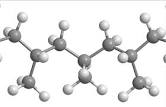 ---
American-Made Solar Prize a $3 million prize competition designed to revitalize U.S. solar manufacturing through a series of contests and the development of a diverse and powerful support network that leverages National Laboratories, energy incubators, and other resources across the country.
---
Repsol has proven its robustness and boosted its transformation to reach zero net emissions Agreements reached at the Annual General Meeting
---
ACWA Power inaugurates KSA's first utility scale renewable energy project announces the official inauguration of the 300 MW Sakaka PV IPP, KSA's first utility scale renewable energy project, at an investment value of 1.2 billion Saudi riyals.
---
The ceremony was held under the patronage of His Royal Highness Prince Mohammed bin Salman bin Abdulaziz Al Saud, Crown Prince, Deputy Prime Minister and Minister of Defense, and in the presence of His Royal Highness Prince Abdulaziz Bin Salman Bin Abdulaziz Al Saud, Saudi Minister of Energy, and Prince Faisal bin Nawaf bin Abdulaziz, Governor of Al-Jouf Region, and senior government officials and representatives from the KSA Ministry of Energy, Al Jouf region, and ACWA Power.

---
Disclaimer
Most News articles reported on OilAndGasPress are a reflection of what is published in the media. OilAndGasPress is not in a position to verify the accuracy of daily news articles. The materials provided are for informational and educational purposes only and are not intended to provide tax, legal, or investment advice. OilAndGasPress welcomes all viewpoints. Should you wish to provide a different perspective on the above article, please email us info@OilAndGasPress.com
Oil and Gas News Straight from the Source