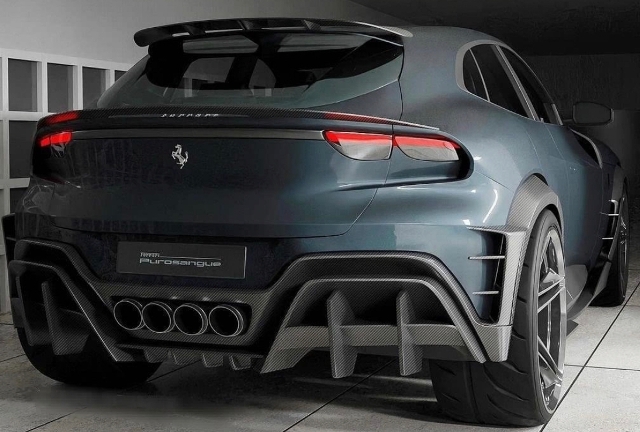 Oilandgaspress Energy Monitor. OPEC daily basket price at US$82.60/bl, 19 Jan. 2023
Saudi Arabian Oil Company ("Aramco"), China Petroleum and Chemical Corporation ("Sinopec") and SABIC, are exploring collaboration across refining and petrochemical projects in China and Saudi Arabia.
Aramco and Sinopec, one of the world's largest energy and petrochemical corporations, have signed heads of agreement for a greenfield project in Gulei, Fujian Province, which plans to include a 320,000 barrels-per-day refinery and 1.5 million tons-per-year petrochemical cracker complex. It is expected to commence operations by the end of 2025. Additionally, Aramco, SABIC and Sinopec signed a Memorandum of Understanding (MoU) on December 15, to study the economic and technical feasibility of developing a new petrochemical complex to be integrated with an existing refinery in Yanbu, Saudi Arabia.
Mohammed Y. Al Qahtani, Aramco Senior Vice President of Downstream, said: "These projects represent an opportunity to contribute to a modern, efficient and integrated downstream sector in both China and Saudi Arabia. They also underpin our long-term commitment to remain a reliable supplier of energy and chemicals to Asia's largest economy." The announcements support Aramco's role as a reliable energy supplier to China as the company seeks to expand its liquids to chemicals capacity to up to 4 million barrels per day by 2030. The collaboration also aligns with Sinopec's vision to become a world-leading energy and petrochemical corporation, providing quality products and reliable energy to benefit the lives of people worldwide.. Read More
---
Oman's Ministry of Energy and Minerals announced that the gas production from Mabrouk North East field in Block 10 in the sultanate has started. The daily gas production from Block 10 is expected to reach 0.5bn standard cubic feet by mid-2024, the ministry said in a tweet.
Shell Integrated Gas Oman, the operator of Block 10 and a subsidiary of global energy giant Shell, announced the start of gas production from the Mabrouk North East field.
H E Eng Salim al Aufi, Minister of Energy and Minerals, said, "This start of gas production from Mabrouk field is an important milestone that will strengthen Oman's rich natural gas reserves, whilst bringing value to support Oman's economic growth in the energy sector. "It will also play a key role in powering local industries and LNG export facilities. Production from Block 10 is expected to reach 0.5bn standard cubic feet of gas per day by mid-2024."
As per the ministry's announcement, the produced gas from Mabourk field will be supplied to liquefied natural gas (LNG) export facilities of Oman LNG and Oman Gas Network for feeding local industries. Read More
---
Oman LNG signed two binding term-sheet agreements with Thailand's PTT Global LNG and French energy giant TotalEnergies to supply a total 1.6mn metric tonnes per annum of liquefied natural gas (LNG) starting from 2025.
These new agreements solidify the partnership between Oman LNG and the global energy firms, the company said in a statement to Oman News Agency.
The signed term-sheet agreements will see Oman LNG supplying PTT Global LNG with a total volume of 0.8mn metric tonnes per annum of LNG based on a nine-year contract, starting from 2026, and 0.8mn metric tonnes per annum to TotalEnergies for a total duration of ten years, starting from 2025.
The agreements were signed by Hamad Muhammed al Nu'amani, CEO of Oman LNG, Ratchada Lertwanichwatana, managing director of PTT Global LNG and Thomas Maurisse, senior vice president of LNG at TotalEnergies. Read More
---
Masirah Oil Limited, the operator of Block 50 offshore Oman, announced the completion of its fourth-quarter 2022 drilling campaign which consisted of a workover of the Yumna-3 well and drilling of the Yumna-4 well.
Drilling operations were conducted in Block 50 offshore Oman in which Masirah Oil holds a 100 per cent interest.
The workover of Yumna-3 consisted of replacing the electrical submersible pump (ESP) in the well. With the new ESP, Yumna-3 is now producing an average of 4,050 barrels of oil equivalent (bopd) as compared to 3,590 bopd with the previous ESP, Masirah Oil said in a press statement.
It said that Yumna-4 well was drilled as a dual objective well to test (a) the eastern extension of the Aruma reservoirs of the Yumna Field and (b) an exploration target below and north-east of the field. Read More
---
Oil and Gas Blends
Units
Oil Price $
change
Crude Oil (WTI)
USD/bbl
$80.49
Up
Crude Oil (Brent)
USD/bbl
$86.31
Up
Bonny Light
USD/bbl
$85.97
Down
Saharan Blend
USD/bbl
$86.02
Down
Natural Gas
USD/MMBtu
$3.21
Down
OPEC basket 19/01/23
USD/bbl
$82.60
Down
At press time 20 January 2023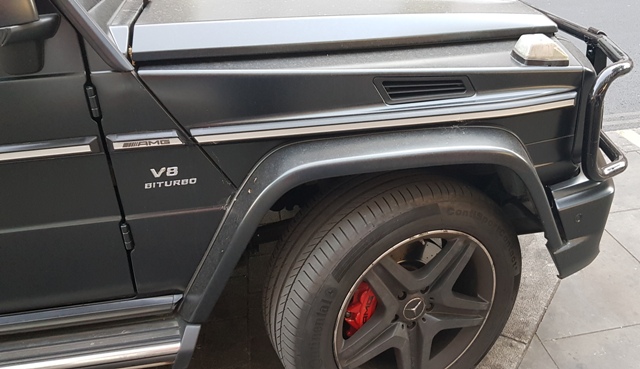 ---
Genel Production in 2023 is expected to be 27-29,000 bopd, with similar operating expenditure to last year of c.$50 million, equating to c.$5/bbl
Material reduction in capital expenditure, with 2023 expenditure expected to be between $100 million and $125 million, with key asset spend including:
Production business cost recoverable capital expenditure roughly flat at c.$90 million
Up to c.$25 million expenditure in Somaliland, as we progress towards the spudding of the Toosan-1 well in this frontier basin
c.$10 million currently expected on maintenance of other assets including Sarta, a reduction of c.$50 million on 2022
Genel is committed to our material and sustainable dividend programme. The dividend is currently at 18¢ per share, equating to $50 million, which we expect to be covered by free cash flow in 2023
Genel continues to actively screen and work up opportunities to put our cash to work in order to extend the line of sight on cash flows that support our dividend programme into the long-term
Genel continues to invest in the host communities in which we operate, aiming to invest in those areas in which we can make a material difference to society, with an increasing focus on Somaliland in 2023 Read More
---
With the Wind Energy at Sea Act, the German government set the framework for further expansion of offshore wind energy in Germany: Installed capacity is to increase to at least 30 GW by 2030 and as much as 70 GW by 2045. However, this requires more than just new wind farms. More powerful high-voltage direct-current (HVDC) transmission systems must be built to transport electricity over long distances. The increase in transmission capacity to two gigawatts represents a decisive technological leap, as more wind farms can now be connected to the grid via the new systems. Siemens Energy's recently implemented projects had a transmission capacity of 900 megawatts (MW). Siemens Energy used a "bipolar configuration" design to create the two-GW systems, meaning they can effectively operate at twice the voltage and transmit twice the power. The new projects are among the world's first offshore grid connections of this type.
Siemens Energy's scope of supply consists of two converter platforms at sea and two associated stations on land. The wind turbines generate alternating current and feed it into the converter platforms, which convert the alternating current into a direct current. Only in this way can large amounts of energy travel the long distance of around 390 kilometers (242 miles) each to the two converter stations on land via a direct current cable. The converter stations on land are being built near Wehrendorf in Lower Saxony and Westerkappeln in northern North Rhine-Westphalia. Read More
---
Energy companies set out to standardize digital supply of spare parts
Some of the world's largest energy companies have now signed an Industry Collaboration Agreement to set an industry standard for a digital inventory ecosystem. ConocoPhillips, Equinor, Shell,TotalEnergies and VårEnergi- together with the software company Fieldnode- show a firm commitment to develop a digital foundation to build a network forsupply of spare parts produced on demand through additive manufacturing technology.
The agreement is a two-year partnership with the goal to scale up the digital ecosystem to drastically reduce lead times, physical inventories, total cost of ownership, materials waste and reduce shipping distances, improving the overall environmental impact, efficiency, and security of the supply chain.
The technology to achieve the above-mentioned benefitsis available,however to really scale this, the partners in the collaboration see it necessary to establish a fit for purpose standard process to utilize the technology and transact in the new ecosystem and have therefore entered the collaboration, to solve the challenges together which the whole energy sector would benefit from.
Standardization around qualification processes,a new commercial model that caters for mass customization and improved total cost of ownership for customer vs. traditional volume-based incentives, are some of the areas that are set out to be addressed in the collaboration project.
To reach the set goals the partners in the collaboration intend to progressively invite their current suppliers, independent additive manufacturers as well as other suppliers to collaborate on the platform throughout the two years to ensure the whole industry can benefit from this transformation. By collaborating with the above-mentioned entities, the project partners intend to both test the technical and commercial solutions as well as fill the digital inventory with content.
The foundational technical solution is the Fieldnode platform which was developed through a Joint Industry Project with Fieldnode, Equinor and TotalEnergies. The platform facilitates efficient and resilient operation of supply networks to support the oil and gas operators to share limited supply chain resources. The collaboration agreement gives the opportunity to further develop needed industry standards to scale this and thereby secure supply of spare parts and at the same time reduce the environmental footprint.
For more information please contact:: Brede Lærum, Head of AM at Equinor and Chairman of the project
Email : bredel@equinor.com Or Martin Andersson, Project Manager at Fieldnode Email : martin.andersson@fieldnode.com
---
In line with its ambition to reduce its carbon emissions, Airbus is introducing renewable fuel on one of the vessels it uses for transportation by sea. A test campaign has been launched on the route Saint-Nazaire-Tunis-Naples at the end of December 2022, which will run for 18 months.
In order to reduce the impact of its industrial activities on the environment, Airbus is continously introducing alternative energy solutions across the different transportation methods it uses: air, road and maritime. In 2019, Airbus introduced Sustainable Aviation Fuel (SAF) for its Beluga operations and initiated the use of biogas trucks in 2021 to transport aircraft sections and major components across its production sites in Europe. In addition, in December 2022, Airbus launched its first test campaign to explore the use of renewable fuel for its fleet of vessels over the course of 18 months.
Provided by Neste and produced in Rotterdam, the renewable diesel fuel is made of HVO (Hydrotreated Vegetable Oil, or residual cooking oil) which contains no fossil fuels or additives. The fuel will be used for the first time on the Airbus vessel 'Ciudad de Cadiz' on the route Saint-Nazaire-Tunis-Naples-Saint-Nazaire operated by LDA, Louis Dreyfus Armateurs, and carrying major components for the A320 family between its production sites. During the 18-month test campaign, around a third of the total fuel (around 330 tons) is expected to be renewable, which will reduce CO2 emissions by up to 20% per trip compared to fossil fuel. In one year, on this route only, Airbus aims to save around 6,000 tons of CO2. This test campaign will enable Airbus and its partners to evaluate the performance of the renewable fuel and the vessel's engine, and confirm by how much it has been able to reduce its CO2 emissions. Read More
---
The impact of climate change is one of the most severe challenges of the 21st century. It is therefore of high importance to understand the underlying processes and causalities. A powerful tool to gain this vital knowledge on a global scale is the satellite-based observation of changes in Earth's mass distribution e.g. from melting glaciers or loss of groundwater. The required high-precision measurements are reachable with novel quantum sensors. Due to the extensive European heritage and a close collaboration within the European Union an independent development and operation of a quantum sensor based space mission can be realised.
On December 14th, 2022, the CARIOQA-PMP project (Cold Atom Rubidium Interferometer in Orbit for Quantum Accelerometry – Pathfinder Mission Preparation) under the European Commission's Horizon Europe program was kicked off with the aim to develop such a quantum sensor for space application. European industry in collaboration with European research institutions will build an engineering model of an accelerometer based on atom interferometry for a Quantum Space Gravimetry pathfinder mission. Benefitting from the heritage of its research institutions, this project aims to bring Europe into a leading position for sustainable quantum technologies in space. Read More
---
Australian express freight company, Team Global Express, has placed an order for 36 Volvo electric trucks. This is Volvo's largest electric truck order to date in Australia. The trucks will hit the streets of Sydney during the first quarter of 2023. Volvo Trucks is the only global truck manufacturer with a full range of electric truck in series production already today. The company´s target is that half of its global total sales of new trucks will be electric by 2030. Read More
---
The U.S. Department of Energy (DOE) National Community Solar Partnership (NCSP) today launched a slate of initiatives to support the deployment of equitable community solar projects and recognized projects exemplifying best practices in community solar. Community solar allows any household to access the benefits of renewable energy, with an emphasis on those that can't access rooftop solar. The Community Power AcceleratorTM and its $10 million prize will leverage $5 billion in private-sector financing commitments to help community-based organizations and other mission-aligned project developers access financing and build community solar projects, particularly in disadvantaged and underrepresented communities. The Department is also launching a new campaign to highlight the connections between solar energy and its long-term benefits, beginning with community solar. Community solar will play a vital role in supporting the Biden-Harris Administration's Justice40 Initiative to ensure that every community benefits from the clean energy transition and in achieving the President's goals of a 100% electric grid by 2035 and net-zero carbon emissions by 2050. Read More
---
Increase in New Range Rover ,Range Rover Sport, production,Jaguar Land Rover,Retail sales ,wholesales, vehicles,Defender, remain strong and represent 74% of the order book. Jaguar Land Rover expects to report unaudited results for the third quarter ending 31 December 2022 on 25 January 2023. On a preliminary basis, free cash flow is likely to be over £400 million positive in the quarter. In December 2022, the Company completed a renewal of its undrawn revolving credit facility with 23 banks at £1.45 billion with the maturity date extended from March 2024 to April 2026. Read More
---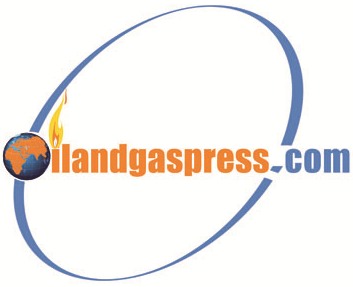 OilandGasPress Energy Newsbites and Analysis Roundup | Compiled by: OGP Staff, Segun Cole @oilandgaspress.
Disclaimer: News articles reported on OilAndGasPress are a reflection of what is published in the media. OilAndGasPress is not in a position to verify the accuracy of daily news articles. The materials provided are for informational and educational purposes only and are not intended to provide tax, legal, or investment advice.
Information posted is accurate at the time of posting, but may be superseded by subsequent press releases
Please email us your industry related news for publication info@OilAndGasPress.com
Follow us: @OilAndGasPress on Twitter |
Oil and gas press covers, Energy Monitor, Climate, Renewable, Wind, Biomass, Sustainability, Oil Price, LPG, Solar, Marine, Aviation, Fuel, Hydrogen, Electric ,EV, Gas, energy monitors,TotalEnergies, Shell, BP, Chevron