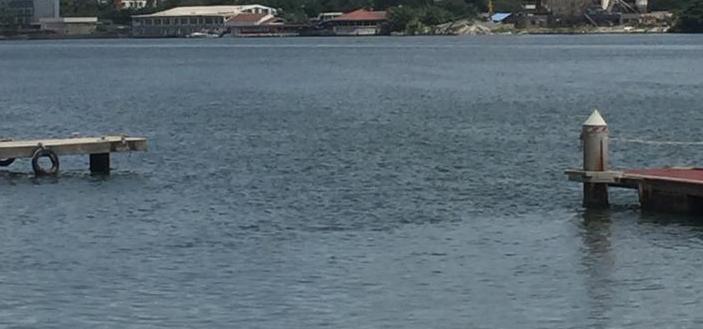 OilandGasPress Energy News Roundup
Oil down on Monday as Covid delta variant and drop in Chinese economic activities slow demand.
WTI for September delivery dropped 1.2% to $67.60 a barrel on the New York Mercantile Exchange at 6:46 a.m. in London.
Brent for October settlement shed 1.2% to $69.75 a barrel on the ICE Futures Europe exchange.
---
Buhari Signs Petroleum Industry Bill into Law Nigerian President, Muhammadu Buhari, signs into law the controversial petroleum industry bill on
Monday amidst unresolved complaints by stakeholders.
The Senate had passed the Bill on July 15, while the House of Representatives did same on July 16, thus ending a long wait since the early 2000.
---
XL Fleet, eNow Partner on Refrigerated Trailers XL Fleet Corp., a provider of in-vehicle electrification solutions for commercial and municipal fleets, announced an agreement and an investment in eNow Inc., a provider of solar and battery power systems that enable fully electric transport refrigeration units, among other features, for commercial vehicle trailers.
XL Fleet invested $3 million in convertible notes in Warwick, R.I.-based eNow, plus has the right to acquire eNow at a predetermined but undisclosed valuation.
---
Reliance New Energy Solar Ltd to invest in Ambri Inc. s announced an investment of USD 144 million in Ambri Inc, an energy storage company based in Massachusetts, USA. The investment will help the company commercialise and grow its long-duration energy storage systems business globally. RNESL will invest USD 50 million to acquire 42.3 million shares of preferred stock in Ambri.
RNESL and Ambri are also in discussions for an exclusive collaboration to set up a largescale battery manufacturing facility in India, which could add scale and further bring down costs for Reliance's green energy initiative.
---
Ambri Inc. Secures $144M Financing for Battery Technology The latest round of financing was led by strategic investors Reliance New Energy Solar Ltd, a wholly owned subsidiary of Reliance Industries Limited, Paulson & Co. Inc., and includes Ambri's largest shareholder, Bill Gates, new
investors, Fortistar, Goehring & Rozencwajg Associates, Japan Energy Fund and others.
---
Nissan announces launch of Note Aura NISMO sales of which are scheduled to start in Japan this autumn. Sales in Japan of the Note Aura, which was announced in June this year, start today.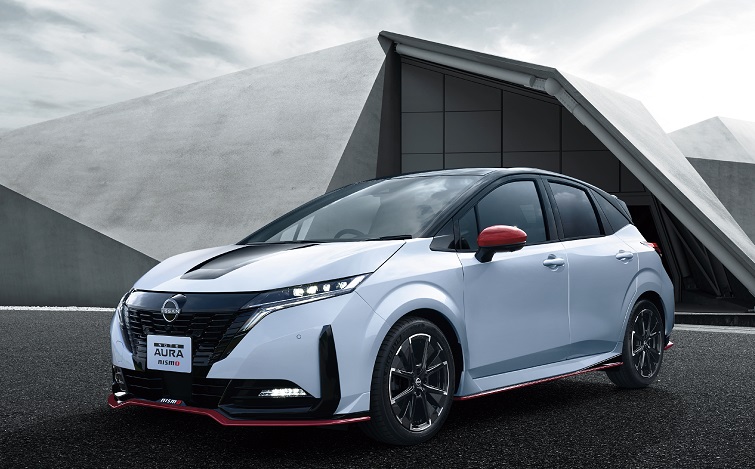 The all-new Note Aura NISMO comes exclusively with Nissan's e-POWER electrified powertrain, a key part of the company's electrification strategy under the Nissan NEXT global business transformation plan.
---
Commodity Prices
Units
Price $
Change
Crude Oil (WTI)
USD/bbl
$66.98
Down
Crude Oil (Brent)
USD/bbl
$69.23
Down
Bonny Light
USD/bbl
$68.31
Down
Natural Gas
USD/MMBtu
$3.89
Up
OPEC basket 16/08/21
USD/bbl
$69.65
Down
At press time 17 August 2021
---
U.S. Adds More Businesses To Iran Sanctions List alleging that they were involved in an oil smuggling network that worked to fund the Islamic Revolutionary Guard Corps' Quds Force, or IRGC-QF.
---
Nigeria's New Petroleum Bill Signed Into Law Oil firms operating in Nigeria, including Chevron, Shell, and TotalEnergies, have received some concessions in the latest version of the bill compared to a previous draft from last year, according to Bloomberg.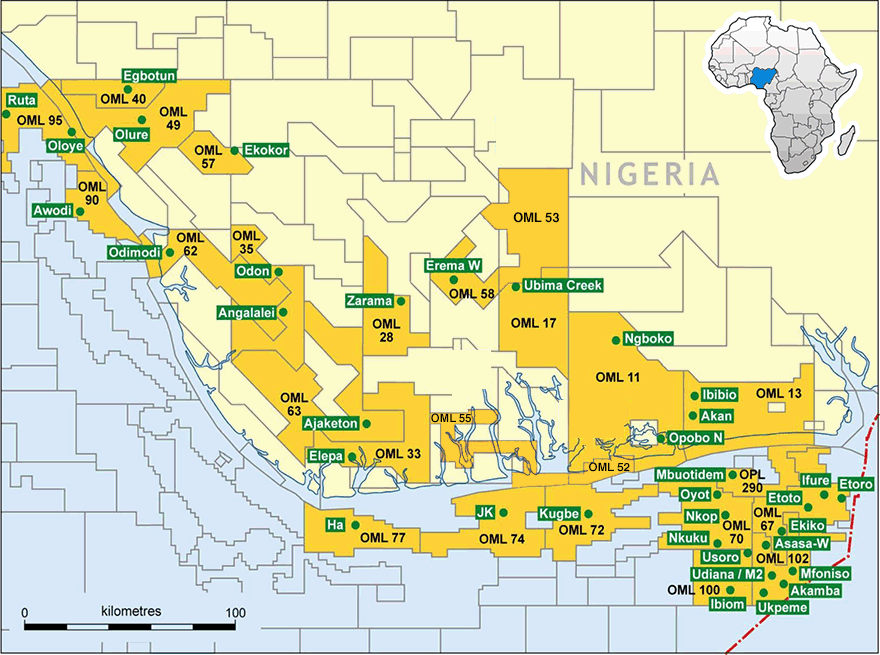 Nigeria has agreed to reduce the taxes and royalties and exempted deep offshore oil and gas production from the so-called "hydrocarbons tax."
Nigeria is set to struggle to raise oil output through the middle of this decade, as international majors shift their investment priorities, data and analytics company GlobalData said earlier this month. Lack of sufficient investments and few new projects could derail Sub-Saharan Africa's ambition to increase its crude oil production through 2025 after a difficult pandemic-hit 2020, GlobalData said in its report.
---
China's Natural Gas Reserve in Sichuan Basin China Petroleum & Chemical Corporation (HKG: 0386, "Sinopec") has proved another 34.029 billion cubic meters of natural gas at the Zhongjiang Gas Field, bringing the total known natural gas reserves in the Sichuan Basin to 106.1 billion cubic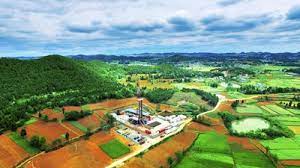 meters further promoting Sinopec's clean energy supply capacity while supporting the Sichuan and Chongqing region to establish China's first 100-billion-cubic-meter natural gas production base.
---
S&P Global Platts Launches First Daily Hydrogen Assessments for Australia Platts launched the world's first North American and European hydrogen assessments in December 2019, and in April 2020 expanded its pricing insight into Asia. Platts daily hydrogen price assessments today include 10 US regional set of prices, one Canadian set of prices, and prices from the UK, Netherlands and Japan.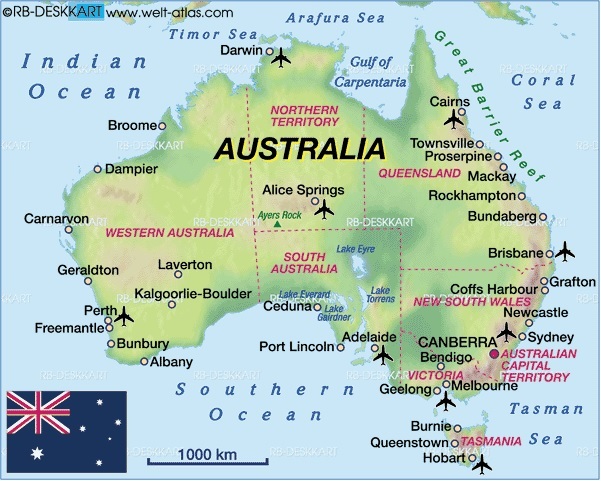 These assessments reflect the value of hydrogen produced at worldwide hubs that are significant regions of consumption.
---
Sasol results for the year ended 30 June 2021. Our earnings before interest and tax (EBIT) of R16,6 billion increased by more than 100% compared to the prior year. This performance was underpinned by a strong cost, working capital and capital expenditure performance, despite the continued impact of the COVID-19 pandemic and adverse weather events.

A notable gross margin recovery was recorded in the second half of the financial year, supported by the combined impact of higher Brent crude oil and chemicals prices, offset by a stronger rand/US dollar exchange rate.
Our earnings were mainly impacted by the following non-cash adjustments the net of which amounted to R15,4 billion:
Net impairments of R28,7 billion mainly due to adjustments to our long-term exchange rate outlook and higher cost to procure gas over the longer term; Net profit on disposal of businesses of R2,2 billion, including the Air Separation Units;
---
Aker Carbon Capture Raises NOK 840 Million The company issued 38,181,818 new shares in a private placement, priced at NOK 22 per share.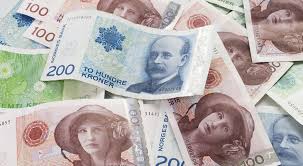 The placement was multiple times over-subscribed amidst strong demand, particularly from international investors.
---
Canoo Inc. Announces Second Quarter 2021 Results a company developing breakthrough electric vehicles ("EV") with a proprietary and highly versatile EV platform for personal and business use, today announced its financial results for the second quarter of 2021.
Adjusted EBITDA of $(76.7) million and $(126.5) million for the three and six months ended June 30, 2021, compared to $(17.7) million and $(40.7) million for the three and six months ended June 30, 2020, respectively.
---
Meg O'Neill appointed Woodside CEO The Board of Woodside appointed acting CEO Meg O'Neill as the company's Chief Executive Officer and Managing Director. She succeeds Peter Coleman who retired from Woodside in June 2021. The appointment is effective immediately.
---
US Wind Announces Major Offshore Wind Progress in the development of offshore wind energy for Maryland, including major labor agreements to support US Wind's first major offshore wind project for Maryland, the 22-turbine MarWin project, and all other future projects; anew port facility agreement with Tradepoint Atlantic to develop 90 waterfront acres into a new offshore wind deployment hub, where US Wind will initially invest
$77 million via the MarWin project; expansion plans for development of up to an additional 1,200 MW of offshore wind energy with the new Momentum Wind project; and a proposal for a new steel fabrication facility in Baltimore County at the Tradepoint Atlantic site – Sparrows Point Steel – to be built in conjunction with Momentum Wind.
---
Compiled by: OGP Staff, Segun Cole , Please send us your industry related news for publication
---
Submit your News/Releases or contact us now!
Submit a Press Release
Oilandgaspress.com | Energy, Climate, Renewable, Wind, Biomass, Sustainability, Oil Price, LPG, Solar
we provide you with the latest news summary with links straight to the source!!
Oil and Gas News Straight from the Source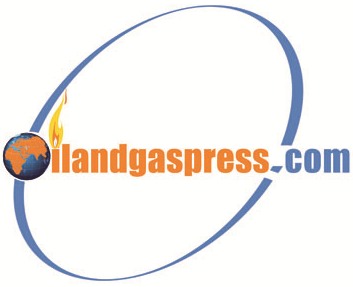 News articles reported on OilAndGasPress are a reflection of what is published in the media. OilAndGasPress is not in a position to verify the accuracy of daily news articles. The materials provided are for informational and educational purposes only and are not intended to provide tax, legal, or investment advice.OilAndGasPress welcomes all viewpoints. Should you wish to provide a different perspective on the above articles.