OilandGasPress Energy News Roundup
ExxonMobil's chemical and refinery complexes at Baton Rouge and Beaumont have started the hurricane preparedness process in preparation for severe weather, ExxonMobil spokesperson, reportedly said.
---
COVID-19 Infections at Toyota Work Sites Toyota is actively implementing measures to prevent the further spread of the virus and remain committed to provide timely updates as the situation requires.
---
SAF Production Technology and the Creation of a Supply Chain Mitsubishi Heavy Industries (MHI) Group, is embarking on a project to develop a commercial-scale supply chain for sustainable aviation fuel (SAF) derived by wood biomass gasification integrated with FT synthesis technology(1). The project will be carried out jointly with JERA Co., Inc., Toyo Engineering Corporation (TOYO), and ITOCHU Corporation.
---
Siemens and Tata Power-DDL partner for Smart Metering Technologies The state-of-the-art EnergyIP Meter Data Management System installed and commissioned by Siemens enables timely and accurate collection of electricity meter data leading to increased visibility of the consumer network and reduction in carbon emissions.
---
Siemens Mobility's Desiro ML trains ÖBB has ordered an additional 21 Desiro ML trains from Siemens Mobility. The multiple-unit trains have four cars, are approximately 100 meters long, have eight entrances and provide enhanced passenger comfort for local and regional journeys. The trains will be equipped with the state-of-the-art train control system ETCS (European Train Control System) and are planned for service in Austria's western state of Vorarlberg.
---
ADNOC's Emirati Women's Day Event Her Highness Sheikha Fatima bint Mubarak, Mother of the Nation, today, reinforced the commitment of the United Arab Emirates' (UAE) Leadership to empower Emirati women and support their ambitions to enable them to continue contributing to the UAE's progress as the nation prepares for the next 50 years.
---
Clean Energy certificates as voluntary tradeable financial instruments, The Abu Dhabi Department of Energy (DoE) has been appointed the accredited issuer of Clean Energy certification as part of its moves to drive the transition to a sustainable decarbonized energy sector and to set up a market for trading renewable and nuclear energy attributes in the emirate.
---
Renewables Readiness Assessment: Botswana Significant wind and solar potential and abundant biomass residues present considerable opportunities for Botswana to enhance domestic energy security and increase access to modern energy services, according to a new report published by the International Renewable Energy Agency (IRENA).
---
World Government Summit report stresses To prepare for the future, cities should build their urban resilience to anticipate and respond to shocks, recover quickly, and transform themselves innovatively in the face of adversities, disasters, and stresses.
---
MSIP Accelerator Showcase presentation event. The 2nd MSIP Accelerator cohort will be presenting to a distinguished group of exclusively invited guests, (including a number of industry leaders) pitching their businesses and ideas with the hope of securing further investment on 31 August 2021.
---
NYMEX October WTI settled $1.32 higher at $68.74/b and ICE October Brent climbed $1.63 to $72.70/b.
Commodity Prices
Units
Price $
Change
Crude Oil (WTI)
USD/bbl
$68.06
Down
Crude Oil (Brent)
USD/bbl
$72.43
Up
Bonny Light
USD/bbl
$70.02
Up
Natural Gas
USD/MMBtu
$4.43
Up
OPEC basket 27/08/21
USD/bbl
$70.75
Up
At press time 30 August 2021
The OPEC Reference Basket of Crudes (ORB) is made up of the following: Saharan Blend (Algeria), Girassol (Angola), Djeno (Congo), Zafiro (Equatorial Guinea), Rabi Light (Gabon), Iran Heavy (Islamic Republic of Iran), Basra Light (Iraq), Kuwait Export (Kuwait), Es Sider (Libya), Bonny Light (Nigeria), Arab Light (Saudi Arabia), Murban (UAE) and Merey (Venezuela).
---
Total Is Still Betting Big On Oil Despite Renewable Push TotalEnergies is a large company with a capitalization, both debt and equity capital, of $185 billion. Consequently, it will take a lot of prospective investment in renewables to transform TTE away from being simply an oil and gas producer. In the past few years.
---
ADNOC to maintain crude allocation cut at 5% in November Abu Dhabi National Oil Company (ADNOC) plans to maintain its allocation cuts for all grades of crude it sells to term customers at 5% in November, four sources with knowledge of the matter Reuters News said on Monday.
---
New Online Workshop on Offshore Wind Infocus International Group has announced a brand new online workshop – Offshore Wind and it will be commencing live on 26 October 2021. A comprehensive online course to one of renewable energy's fastest-growing sectors.This is a business-focused training seminar designed to provide business developers and investors with an accessible and concise, yet comprehensive understanding of the many facets of these capital-intensive and lengthy projects.
---
New York Lithium-ion Battery Plant Update Magnis Energy Technologies Limited update on activities at the iM3NY. The facility clear-out work was completed, facility customisation work has begun with the machinery roll out to start next month. Construction material for the facility customisation work has continued to arrive at the factory.
---
Hyundai touts hydrogen sports car, truck and station Hydrogen Wave will be live streamed on Hyundai's YoutTube channel on September 7 at 8am UTC. Hyundai teased in seconds-long clips ahead of its online forum Hydrogen Wave next month, in which Hyundai said it will announce its plans for a new 'wave' of hydrogen-based products and technologies. State-of-the-art future fuel cell electric vehicles – as well as other innovative applications – will be unveiled during the forum.
---
Best in Russian market LUKOIL's filling station network competed with other projects, which had scored the highest and had been included into the shortlist, and came first in three categories. The Fill up with Profit loyalty program received the Grand Prix and won the first prize in the Best Filling Stations Network Loyalty Program category. The LUKOIL-Tinkoff card, which allows customers to get more loyalty points for any purchases, took the premier place in the Best Co-branded Card category.
---
Ammonia Combustion Systems for Thermal Power Plant Boilers Mitsubishi Power, plans to develop combustion equipment (burners) that can utilize ammonia (NH3) as a fuel, that does not emit carbon dioxide (CO2) when used in power generation. By allowing the use of ammonia as an alternative to coal and other fossil fuels normally used in thermal power stations, this system will support the decarbonization of thermal power generation.
---
Compiled by: OGP Staff, Segun Cole , Please send us your industry related news for publication
Submit your News/Releases or contact us now!
Submit a Press Release
Oilandgaspress.com | Energy, Climate, Renewable, Wind, Biomass, Sustainability, Oil Price, LPG, Solar
we provide you with the latest news summary with links straight to the source!!
Oil and Gas News Straight from the Source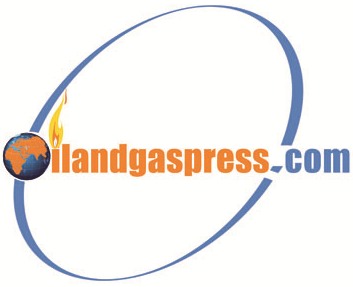 News on Saving Energy, Protecting the Environment
News articles reported on OilAndGasPress are a reflection of what is published in the media. OilAndGasPress is not in a position to verify the accuracy of daily news articles. The materials provided are for informational and educational purposes only and are not intended to provide tax, legal, or investment advice.