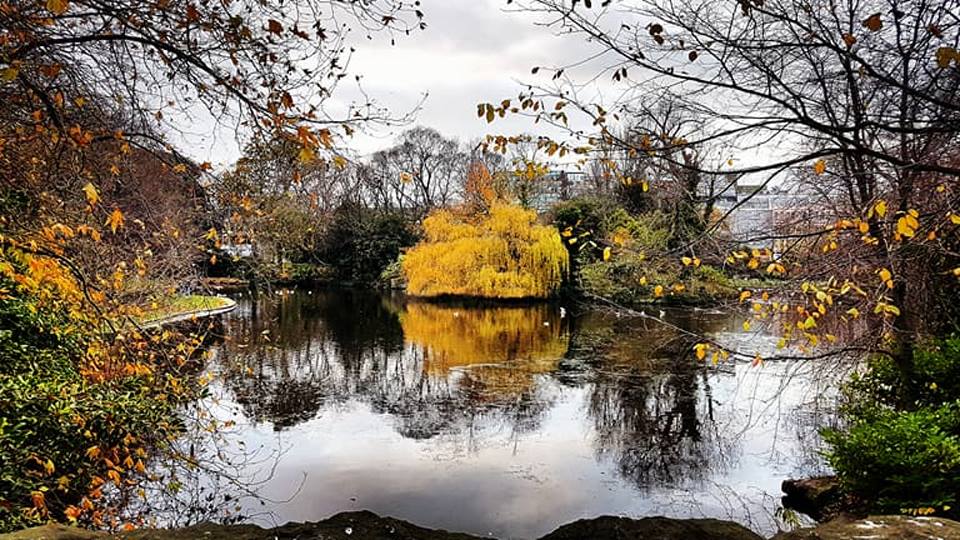 OilandGasPress Energy News Roundup today
Hurricane Ida forced the evacuation and shut-downs of offshore platforms in the Gulf of Mexico, shutting in some 1.7 million barrels per day (mbpd) of crude output and 2 mbpd of refining capacity.
---
PJSC Gazprom issued its unaudited consolidated interim condensed financial information Net sales of gas increased by RUB 833,968 million, or 60%, to RUB 2,220,557 million for the six months ended June 30, 2021 compared to the same period of the prior year. The increase of sales was mainly to an increase of sales of gas to Europe and other countries.
---
Strategic cooperation between Gazprom and OMV successful collaboration on the development project for the Yuzhno-Russkoye field. For instance, the engineering and technological solutions that were developed for this field made it possible to start extracting hard-to-recover gas from Turonian deposits for the first time in Russia.
---
Noble Corporation Updates Rig Status After Hurricane Ida announced that all personnel onboard the Pacific Sharav, Noble Globetrotter I, and Noble Globetrotter II ultra-deepwater drillships in the US Gulf of Mexico are safe and accounted for
---
Online Workshop on Carbon Capture, Utilisation and Storage (CCUS) Open for Registration This course is intended for those in business, commercial and strategically focused roles within the energy sector; in particular those responsible for environmental matters, business sustainability and business transformation in areas such as oil & gas, hydrogen and industrial energy usage.
---
Ministry of Health to vaccinate citizens and residents in the Kingdom of Saudi Arabia Dammam Health Network – one of the components of the first health cluster in the Eastern Province – in cooperation with the Jazlah Water Desalination Company, has finished vaccinating over 850 employees working in the Jubail 3A project for seawater desalination, a project implemented and developed by a consortium led by ACWA Power in the Jubail region.
---
Ithaca Energy announce financial results for the six months ended 30 June 2021. EBITDAX of $378 million including realised gains of $66 million on the commodity hedging instruments that were reset in 2020. Results for the period include the $174 million non-cash impairment reversal arising from the strengthening view of future commodity prices. 17 million boe (66% oil) hedged from Q3 2021 into 2023 at an average price floor of $47/bbl oil and 44p/therm gas.
Shell complete deal with Impact Oil & Gas. announced farm-out transaction between its wholly-owned subsidiary, Impact Africa Limited, and BG International Limited, a wholly owned subsidiary of Royal Dutch Shell plc ("Shell") of a 50% working interest and operatorship in the Transkei & Algoa exploration right, offshore South Africa (Exploration Right reference 12/3/252).
---
Lessons learnt from the global phase-out of leaded fuel Companies added Tetraethyl Lead (TEL) to petrol to improve fuel combustion. This TEL was emitted in exhaust fumes, causing airborne pollution and soil pollution. Later on, TEL also damaged the catalytic convertors that reduced up to 95 per cent of common air pollutants.
---
NYMEX October WTI at $68.74/b and ICE October Brent climbed $72.70/b.
Commodity Prices
Units
Price $
Change
Crude Oil (WTI)
USD/bbl
$68.64
Up
Crude Oil (Brent)
USD/bbl
$73.01
Up
Bonny Light
USD/bbl
$70.02
–
Natural Gas
USD/MMBtu
$4.35
Down
OPEC basket 30/08/21
USD/bbl
$71.88
Up
At press time 31 August 2021
The OPEC Reference Basket of Crudes (ORB) is made up of the following: Saharan Blend (Algeria), Girassol (Angola), Djeno (Congo), Zafiro (Equatorial Guinea), Rabi Light (Gabon), Iran Heavy (Islamic Republic of Iran), Basra Light (Iraq), Kuwait Export (Kuwait), Es Sider (Libya), Bonny Light (Nigeria), Arab Light (Saudi Arabia), Murban (UAE) and Merey (Venezuela).
---
End of Leaded Petrol means that the Era of Excuses Ends "It clearly shows that if we can phase out one of the most dangerous polluting fuels in the 20th century, we can absolutely phase out all fossil fuels. Africa's governments must give no more excuses for the fossil fuel industry.
---
Natural gas, reliable and affordable source of energy in the path to sustainable recovery Several countries have outlined their plans to place natural gas at the heart of their economic recovery plans. For instance, Australia announced a gas-oriented post-pandemic economic recovery plan, which includes replacing coal-fired power plants with natural gas-fired plants and incentivising natural gas production (Thornhill, 2020).
---
Fifth Review of Japan's Plans to Decommission Fukushima Daiichi, 12-member IAEA team said Japan had made significant progress since the accident in moving from an emergency to a stable situation, managing daily activities at the site, reducing risks to the workforce and the environment, and planning for decommissioning with a systematic industrial approach.
---
GM to Recall Additional Bolt EVs General Motors is voluntarily expanding the current Chevrolet Bolt EV recall to cover the remaining 2019 and all 2020-2022 model year vehicles, including the Bolt EUV. In rare circumstances, the batteries supplied to GM for these vehicles may have two manufacturing defects – a torn anode tab and folded separator – present in the same battery cell, which increases the risk of fire.
---
Final Troops Withdraw from Afghanistan U.S. Central Command head Gen. Frank McKenzie said Monday the last C-17 Globemaster III took off minutes before midnight Kabul time — the beginning of Aug. 31, which was the United States' deadline for withdrawal. For the first time since late 2001, weeks after the Sept. 11 attacks, there are now no U.S. service members in Afghanistan.
---
DWF boosts Renewable Energy Practice in Poland with the appointments of Agnieszka Chylinska as a Counsel, and Paulina Stachura as a Senior Associate. Agnieszka has previously advised on infrastructure projects in Poland, such as EPC and LTSA projects in the energy sector, EPC in RES in wind farm projects in Grajewo,
---
The Directors noted that LUKOIL Group, achieved the main objectives for the first six months of 2021 defined by the plan, budget, and investment program. The Company will keep increasing oil production in Russia in alignment with the changes in external limitations.?
---
UAE to reduce petrol, diesel prices UAE fuel price committee announced on Monday the new prices that will take effect from September 1, showing declines of approximately 1.2 percent for petrol and 2.9 percent for diesel.
---
Region
Period
No. of Rigs
Change
U.S.A
27th Aug. 2021
508
+5
Canada
27th Aug. 2021
147
-9
International
July 2021
751
-7
Baker Hughes Rig Count to 31st August 2021
---
XPeng Signs Agreement for Zhaoqing Smart EV Manufacturing Base The Company today officially kicked off the Phase Two expansion project at a signing ceremony co-hosted with the Zhaoqing Municipal Government and the Zhaoqing High Technology Industry Development Zone.
Upon completion, the Phase Two expansion project will increase the design production capacity at the Zhaoqing Base from 100,000 units to 200,000 units per annum with the financial and land use support from the local government. The expansion will position XPeng well in capturing the anticipated increasing consumer demand for its smart EVs.
---
OPEC to defy Biden and keep oil production target Washington has called for Organization of the Petroleum Exporting Countries (OPEC) and allies including Russia to ramp up production of oil to tackle a rise in energy costs in the United States.
---
Treasury Shares Subsea 7 S.A. announces that on 31 August 2021, the Company transferred 2,129 shares from treasury to satisfy employee share awards under the Company's Long-term Incentive Plan. Following the above transfer, the number of common shares held in treasury is 2,303,098 representing 0.77% of the Company's issued common shares. Total shares in issue, including treasury shares, are unchanged at 300,000,000.
---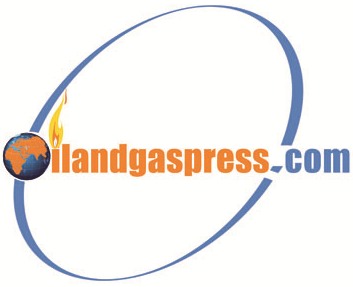 Compiled by: OGP Staff, Segun Cole , Please send us your industry related news for publication
Announce new products, New Partnerships, New director appointment, New office, financial reports, New sales staff, new contracts, charity affiliations and general news and offers by your organisation! Submit your Releases or contact us now!
Submit a Press Release
Oilandgaspress.com | Energy, Climate, Renewable, Wind, Biomass, Sustainability, Oil Price, LPG, Solar
we provide you with the latest news summary with links straight to the source!!
Oil and Gas News Straight from the Source
News articles reported on OilAndGasPress are a reflection of what is published in the media. OilAndGasPress is not in a position to verify the accuracy of daily news articles. The materials provided are for informational and educational purposes only and are not intended to provide tax, legal, or investment advice.
OilAndGasPress welcomes all viewpoints. Should you wish to provide a different perspective on the above articles.
Information posted is accurate at the time of posting, but may be superseded by subsequent press releases