OilandGasPress Energy News Roundup today
Brent crude futures for November, $72.26 a barrel, on Monday.
U.S. West Texas Intermediate crude for October was at $68.88 a barrel, at Friday's close
---
FAA Approves G-1 Certification Basis for Archer A Significant Milestone for Archer as it announces that the FAA has approved our G-1 Certification Basis, enabling us to move further down the runway toward our goal of obtaining an FAA Type Certification for our eVTOL aircraft.
---
Cairn H1 2021 Strategic and Operational highlights
Near term India resolution will enable further shareholder returns and acceleration of strategy: up to US$700m to be returned to shareholders via special dividend and buyback, subject to approval, with remainder retained to further enhance the producing asset base
Securing long-term sustainable production, significant exploration potential and supporting cashflow growth: Egypt acquisition advancing to completion with transition planning underway
Effective operational delivery: further oil find in Block 10 offshore Mexico
Energy Transition: Net Zero roadmap developed with key senior appointments to deliver Cairn's energy transition strategy
Balance sheet strength and financial flexibility: Group cash at 30 June 2021 US$341m and no debt drawn following special dividend in January 2021 of US$257m. Proposed divestment of UK North Sea producing assets: progressing towards Q4 2021 completion
Cash outflows on capital expenditure of US$25m during first half of 2021
---
The State of Global Air Quality Funding 2021 State of Global Air Quality Funding 2021 report The-State-of-Global-Air-Quality-Funding-2021-report-compressed-2.pdf provides the only global snapshot of projects tackling air pollution by donor governments and philanthropic organisations. It identifies gaps in funding and opportunities for strategic investment and collaboration to deliver clean air for all.
---
National Grid fires up two coal-fired power stations Energy firm EDF was requested to turn on its two coal units at West Burton A power station in Nottinghamshire after wind power failed to meet requirements.
The station itself is one of the UK's last remaining coal-burning power plants and is due to be decommissioned next year. Low wind levels meant coal power was needed to meet UK's electricity demands For a short period, coal made up 3.9 per cent of electricity production, and wind made up 1.9 per cent
---
SUVs undermines carmakers' sustainability claims Medium and large combustion SUVs emit between 15% and 28% more CO2 than hatchback equivalents For PHEVs, SUVs emit close to 40% more than hatchbacks.
With many conventional cars becoming SUVs, the trend is passed onto the EV market. Half of EV sales are now SUVs, due to the shift in the conventional car market fed by an auto industry seeking to maximise profit. Instead of tackling the issue of weight and size, resulting in more emissions and more materials, manufacturers are increasingly opting for bigger.
---
Implementing projects in Russia's Far East Gazprom, the Sakhalin Region, and State Atomic Energy Corporation Rosatom signed a Cooperation Agreement in the field of hydrogen energy.
---
Hyundai Presents at Hydrogen Wave Forum The Group is backing hydrogen to play a significant role in building a sustainable future and reducing society's dependence on fossil fuels. After two decades at the forefront of fuel cell technology development, the Group will expand its fuel cell technologies for wider applications of its vehicles, including additional mobility solutions and various energy utilization.
---
Motional's next-generation robotaxi Partnership between Motional and Hyundai Motor Group reveal the all-electric IONIQ 5-based robotaxi is Motional's first commercial vehicle and will be used in its fully driverless public ride-hail service starting in 2023
---
Hyundai Motor Group Genesis unveils the blueprints for electrification of its entire vehicle lineup for a sustainable future. The brand's new vehicles will all be purely electric starting from 2025. To drive the shift to electrification, Genesis will focus on a dual electrification strategy involving fuel cell and battery EVs.
---
Commodity Prices
Units
Price $
Change
Crude Oil (WTI)
USD/bbl
$68.13
Down
Crude Oil (Brent)
USD/bbl
$71.58
Down
Bonny Light
USD/bbl
$70.82
Down
Natural Gas
USD/MMBtu
$4.67
Down
OPEC basket 06/09/21
USD/bbl
$71.30
Down
At press time 07 September 2021
---
Oil and Gas News Straight from the Source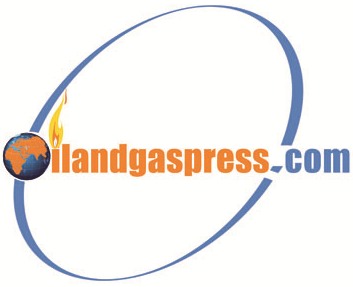 Compiled by: OGP Staff, Segun Cole , Please send us your industry related news for publication
Announce new products, New Partnerships, New director appointment, New office, financial reports, New sales staff, new contracts, charity affiliations and general news and offers by your organisation! Submit your Releases or contact us now!
Submit a Press Release
Oilandgaspress.com | Energy, Climate, Renewable, Wind, Biomass, Sustainability, Oil Price, LPG, Solar,
we provide you with the latest news summary with links straight to the source!!
---
News on Saving Energy, Protecting the Environment
News articles reported on OilAndGasPress are a reflection of what is published in the media. OilAndGasPress is not in a position to verify the accuracy of daily news articles. The materials provided are for informational and educational purposes only and are not intended to provide tax, legal, or investment advice.