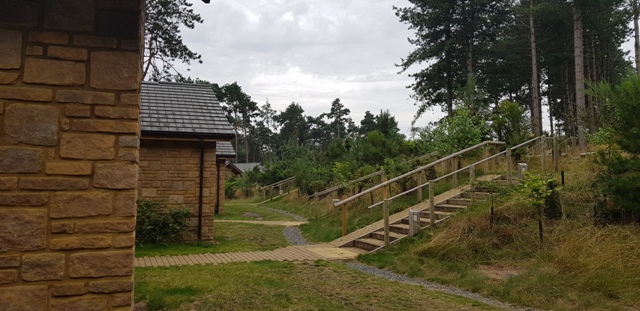 OilandGasPress Energy Newsbites Roundup
Oil prices demand worries as the economic outlook in China raised concerns as demand decreased due to the spread of the Delta coronavirus variant.
---
Ritchie Bros. to expand its reach in EMEA region Ritchie Bros., and Europe's leading plant and machinery auction house, Euro Auctions, have jointly announced that they have entered into an agreement under which Ritchie Bros. will acquire Euro Auctions group for an enterprise value of £775 million (approximately US$1.08 billion).
Battery fire fears threaten electric car revolution GM last week ordered 73,000 Bolts – a model not sold in the UK – to go back to dealers because of what it called manufacturing defects with their batteries made by Korea's LG that created a fire risk.
It was the latest in a series of incidents involving electric cars catching alight.
Last week in Holland a Despite EV gains, petrol and diesel cars still dominate">Volkswagen ID.3 burst into flames while recharging, in what is thought to be the first incident involving a VW electric car. Its ID.3 and ID.4 models are two of Europe's biggest-selling electric vehicles.
---
Maersk secures green e-methanol Maersk has identified its partners to produce green fuel for its first vessel to operate on carbon neutral methanol: REintegrate, a subsidiary of the Danish renewable energy company European Energy.
REintegrate and European Energy will establish a new Danish facility to produce the approx. 10.000 tonnes of carbon neutral e-methanol that Maersk's first vessel with the ability to operate on green e-methanol will consume annually. Maersk will work closely with REintegrate and European Energy on the development of the facility.
---
Maersk opens Container Depot at Novorossiysk, Russia. Located 10 kilometers away from the port, Maersk´s Inland Container Depot (ICD) operates two rail services total 570m, and it is equipped with fertilizers, liquid cargoes as well as general and palletized cargo handling facilities.
---
PetroNor E&P Limited: Commencement of Subsequent Offering The subscription period in the Subsequent Offering commences today, on 24 August 2021 at 10:00 hours (CEST) and will end on 7 September 2021 at 16:30 hours (CEST) (the "Subscription Period"). The subscription price in the Subsequent Offering is NOK 1.10 per Offer Share (the "Subscription Price"),
---
Commodity Prices
Units
Price $
Change
Crude Oil (WTI)
USD/bbl
$66.21
Up
Crude Oil (Brent)
USD/bbl
$69.46
Up
Bonny Light
USD/bbl
$67.25
Down
Natural Gas
USD/MMBtu
$3.93
Up
OPEC basket 23/08/21
USD/bbl
$67.33
Down
At press time 19 August 2021
The OPEC Reference Basket of Crudes (ORB) is made up of the following: Saharan Blend (Algeria), Girassol (Angola), Djeno (Congo), Zafiro (Equatorial Guinea), Rabi Light (Gabon), Iran Heavy (Islamic Republic of Iran), Basra Light (Iraq), Kuwait Export (Kuwait), Es Sider (Libya), Bonny Light (Nigeria), Arab Light (Saudi Arabia), Murban (UAE) and Merey (Venezuela).
---
Neptune Energy commences production on Duva development Duva was developed as a subsea installation with three oil producers and one gas producer, tied back to the Neptune Energy-operated Gjøa semi-submersible platform.Licence partners: Neptune Energy (30% and operator), Idemitsu Petroleum Norge (30%), PGNiG Upstream Norway (30%), Sval Energi (10%).
---
Congo's national oil company OPEC Secretary General, HE Mohammad Sanusi Barkindo, accompanied by HE Bruno Jean-Richard Itoua, Minister of Hydrocarbons of the Republic of the Congo, met with Maixent Raoul Ominga, Director General of the Société Nationale des Pétroles du Congo (SNPC), Congo's national company, during a visit to the company's headquarters.
---
Uganda Suspends NGOs Opposing Oil Projects Uganda has suspended 54 non-governmental organizations (NGOs) for non-compliance with local regulations, including organizations fighting to protect people's rights from planned oil projects
---
Vaccine Mandates Reach Oil Industry Chevron has started to require thousands of its employees to get COVID-19 vaccinations. Chevron is also considering whether it will make vaccines mandatory for its broader workforce, The Wall Street Journal reported on Monday,
---
Shell Loses Nigeria Oil License to NNPC On Monday, the court of appeals in Nigeria's capital, Abuja, overturned a 2019 ruling that granted Shell Petroleum Development Co. the right to renew its operating license for the Oil Mineral Lease 11 field. Those rights will transfer to the state-owned Nigerian National Petroleum Corp.
Shell was "disappointed" by the judgment and subsequently filed an appeal, a spokesperson for the company said in a statement.
---
KBR and Johnson Matthey sign Alliance Agreement The innovative iUFC technology consists of JM's methanol and UFC (Urea Formaldehyde Concentrate) production processes integrated with KBR's proprietary ammonia process, either as part of new installations or as retrofits for existing units, enabling low-cost production of UFC for higher grade urea.
---
Post-Covid-19 Recovery of LNG Market, What's Next? The global economy is cautiously walking away from the shadow of the unprecedented challenge of the COVID-19 pandemic. The GECF is observing a reset of the world energy outlook for the longer term and is finding it imperative to take part in the imminent and accelerated energy transition towards a less carbon-intensive energy mix, which envisions a cleaner, environmentally more friendly future.
---
Region
Period
No. of Rigs
Change
U.S.A
13th Aug. 2021
503
+3
Canada
13th Aug. 2021
156
-8
International
July 2021
751
-7
Baker Hughes Rig Count to 23rd August 2021
---
Wood sees growth in CCUS linked to decarbonisation imperative Wood has secured more than 20 individual CCUS related contracts since the beginning of the year to accelerate decarbonisation and emissions reduction activities.
Wood anticipates continued growth in this space, with circa $500m worth of potential CCUS projects coming to market in the medium term, highlighting the important role this technology will play in delivering a low-carbon energy system.
---
Three Gorges South Asia Investment Ltd acquires Alcazar Mubadala-backed Alcazar has developed solar and wind projects in Egypt, Jordan. The companies didn't disclose a value for the deal, but Bloomberg recently reported it could be about $500 million.
---
ACWA Power inauguration of 300 MW first stage of Shuaa Energy 3 PSC The inauguration of the project marks another transformative moment in Dubai's continued energy transition and energy diversification strategies, and its development plans. The 900 MW fifth phase was awarded to an ACWA Power led consortium at a world record tariff of 1.6953-dollar cent per kWh last year and brings the current production capacity of the Mohammed bin Rashid Al Maktoum Solar Park to 1,313 MW.
---
Compiled by: OGP Staff, Segun Cole , Please send us your industry related news for publication
Submit your News/Releases or contact us now!
Submit a Press Release
Oilandgaspress.com | Energy, Climate, Renewable, Wind, Biomass, Sustainability, Oil Price, LPG, Solar
we provide you with the latest news summary with links straight to the source!!
Oil and Gas News Straight from the Source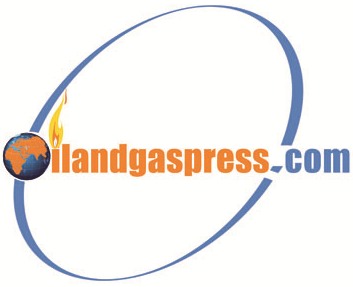 News on Saving Energy, Protecting the Environment
News articles reported on OilAndGasPress are a reflection of what is published in the media. OilAndGasPress is not in a position to verify the accuracy of daily news articles. The materials provided are for informational and educational purposes only and are not intended to provide tax, legal, or investment advice.OilAndGasPress welcomes all viewpoints. Should you wish to provide a different perspective on the above articles.
Information posted is accurate at the time of posting, but may be superseded by subsequent press releases