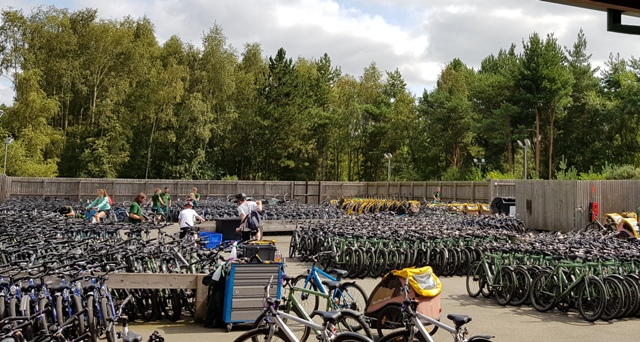 OilandGasPress Energy Newsbites
U.S. net imports of energy decreased from 9 trillion British thermal units (Btu) in May 2020 to -308 trillion Btu in May 2021.
U.S. primary energy imports totaled 1.8 quadrillion Btu, a 9% increase from May 2020. Crude oil accounted for 61% of primary energy imports, petroleum products for 26%, and natural gas for 12%. Electricity, biomass, and coal coke accounted for 1% of imports combined.

U.S. primary energy exports rose from 1.6 quadrillion Btu in May 2020 to 2.1 quadrillion Btu in May 2020, a 29% increase. Petroleum products accounted for 40% of primary energy exports, natural gas for 27%, crude oil for 23%, and coal for 9%. Biomass, coal coke, and electricity accounted for 1% of exports combined.
---
Okapi Resources Completes Acquisition of US Uranium Assets , following approval at its shareholder meeting held on 20 August 2021 (GM), it has now completed the acquisition of Tallahassee Resources Pty Ltd (Tallahassee). Tallahassee holds a 100% interest in mineral rights that cover approximately 7,500 acres in the Tallahassee Creek Uranium District of Colorado, USA (Tallahassee Uranium Project) together with an option to acquire 100% of the Rattler Uranium Project, including the historical high-grade Rattlesnake open pit mine, in north-eastern Utah (Rattler Uranium Project). As announced on 12 July 2021, Okapi agreed to acquire 100% of Tallahassee by issuing the shareholders of Tallahassee 33.5 million Okapi shares and 16.75 million Okapi options.
---
Shell And Baker Hughes , Shell announces the launch of VitalyX, powered by Shell Remote Sense and Bently Nevada, a Baker Hughes business, as an intelligent, advanced analytics-based oil condition monitoring and machine health service for the marine sector. VitalyX combines Shell Remote Sense lubricant analysis expertise with Bently Nevada's 60-year experience in condition monitoring and protection to offer an early warning system that remotely monitors oil quality to increase machine uptime.
---
Nigeria's government granted approval for a 20% equity purchase in Dangote oil refinery The refinery will buy at least 300,000 barrels of Nigeria's output, NNPC says. The government this month gave NNPC the green light to acquire the stake in the oil refinery for $2.76 billion.
---
Invitation to webinar 31 August 2021 PetroNor announces that it will host a webinar with Xtrainvestor at 10:00 (Oslo) on Tuesday, 31 August 2021.
The webinar will be hosted by PetroNor's Chairman Eyas Alhomouz, CEO Knut Søvold, CTO Claus Frimann-Dahl, Group Financial Controller Chris Butler and Daniel Stenslet, Equity Analyst with Arctic Securities. The purpose of the webinar is to present the Company's results and operations of the second quarter of the year, as well as to provide a general update of the Company's activities.
---
BW Energy: Mandatory notification of trade Marco Beenen, member of the Board of Directors in BW Energy, has settled a Total Return Swap ("TRS") agreement underlying 10,202 shares in BW Energy Limited ("BWE") expiring 25 August 2021. Mr Beenen has subsequently entered into a new TRS agreement with exposure to the same number of underlying shares in BWE with expiry date 25 February 2022 and TRS price NOK 27.87 per underlying share. In addition, Mr. Beenen owns 28,950 shares in BWE.
---
Commodity Prices
Units
Price $
Change
Crude Oil (WTI)
USD/bbl
$67.36
Down
Crude Oil (Brent)
USD/bbl
$71.06
Down
Bonny Light
USD/bbl
$69.62
Up
Natural Gas
USD/MMBtu
$4.16
Up
OPEC basket 25/08/21
USD/bbl
$70.59
Up
At press time 26 August 2021
The OPEC Reference Basket of Crudes (ORB) is made up of the following: Saharan Blend (Algeria), Girassol (Angola), Djeno (Congo), Zafiro (Equatorial Guinea), Rabi Light (Gabon), Iran Heavy (Islamic Republic of Iran), Basra Light (Iraq), Kuwait Export (Kuwait), Es Sider (Libya), Bonny Light (Nigeria), Arab Light (Saudi Arabia), Murban (UAE) and Merey (Venezuela).
---
Region
Period
No. of Rigs
Change
U.S.A
20th Aug. 2021
503
+3
Canada
20th Aug. 2021
156
-8
International
July 2021
751
-7
Baker Hughes Rig Count to 26th August 2021
---
Compiled by: OGP Staff, Segun Cole , Please send us your industry related news for publication
Submit your News/Releases or contact us now!
Submit a Press Release
Oilandgaspress.com | Energy, Climate, Renewable, Wind, Biomass, Sustainability, Oil Price, LPG, Solar
we provide you with the latest news summary with links straight to the source!!
Oil and Gas News Straight from the Source