OilAndGasPress News Roundup to 30/06/2021
American Petroleum Institute (API) on Tuesday reported a draw in crude oil inventories of 8.153-million barrels for the week ending June 25. and a build in gasoline inventories of 2.418-million barrels for the same period.
---
Gazprom collaborating on hydrogen energy technologies with Russian scientists
The Sustainable Development Council noted the key role and significant potential of natural gas in the development of low-carbon hydrogen energy.
---
Golar LNG Limited 2021 Annual General Meeting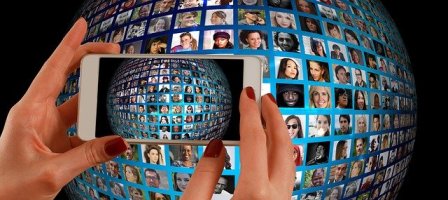 Further to the press release of June 8, 2021 giving notice that the Golar LNG Limited 2021 Annual General Meeting will be held on August 10, 2021,
---
Sub-Saharan Africa: We Need to Act Now
The growth of infections in sub-Saharan Africa is now the fastest in the world, with an explosive trajectory that is outpacing the record set in the second wave. At this pace, this new wave will likely surpass previous peaks in a matter of days—and in some countries, infections are already more than double, or even triple, their January peaks. The latest (delta) variant—reportedly 60 percent more transmissible than earlier variants—has been detected in 14 countries. By Kristalina Georgieva and Abebe Aemro Selassie

---
Farmers swap crops for energy as east of England solar farm proposals double
New solar farm applications for sites across Hertfordshire, Cambridgeshire and Essex in the last five months have climbed to 840 megawatts, or the same as 2m household solar panels. Most of these new solar farms will be built on former agricultural land
---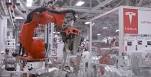 UK factories have turned out 429,826 cars, up some 105,063 units on last year, the majority (95.3%) of the additional volume built for export, but overall output remains down -22.9% on the same five-month period in 2019. This is reflective of the scale of the challenge facing the industry as it seeks to recover from the pandemic while grappling with global supply shortages, notably of semiconductors.4
---
Oil Falls as Nigeria's Bonny Light Loading Jumps
The drop comes as the OPEC and its allies meet on Thursday, with analysts expecting the group to boost output by at least 500,000 bpd to meet rising demand as vaccination programs in North America and Europe ease pandemic restrictions and boost demand for gasoline and aviation fuel.
---
Commodity Prices
Units
Price $
Change
Crude Oil (WTI)
USD/bbl
73.75
Down
Crude Oil (Brent)
USD/bbl
75.31
Down
Bonny Light
USD/bbl
74.61
Down
Natural Gas
USD/MMBtu
3.63
Up
OPEC basket 29/06/21
USD/bbl
73.34
Down
At press time 30th June 2021
---
Proposed acquisition of Western Desert interests, Arab Republic of Egypt
Cairn will publish a shareholder Circular (the "Circular") later today relating to the proposed acquisition of production, development and exploration interests in the Western Desert, the Arab Republic of Egypt, from Shell Egypt NV and Shell Austria GmbH ("Shell"), following approval of the Circular from the Financial Conduct Authority.
---
XPeng Inc. Launches Hong Kong Public Offering
The Global Offering initially comprises 4,250,000 new Class A ordinary shares under the Hong Kong Public Offering and 80,750,000 new Class A ordinary shares for the international offering (the "International Offering"), representing approximately 5% and 95%, respectively, of the total number of Offer Shares in the Global Offering, subject to reallocation and over-allotment. The offer price for the Hong Kong Public Offering (the "Hong Kong Offer Price") will be not more than HK$180.00 per share (the "Maximum Offer Price").
---
EU investigates Samsung's EV battery plant in Hungary
The European Commission opened an investigation in October 2019 to assess whether Hungary's plans to grant 108 million euros ($128.5 million) in state aid complied with the bloc's competition rules.
---
KBR to Host its 15th Annual Charity Golf Tournament
KBR announced it will host its 15th annual Charity Golf Tournament on Thursday, November 18, 2021 at The Clubs of Kingwood in Kingwood, TX.
---
Flying cars will be in cities within a decade, says Hyundai boss
Hyundai unveiled a prototype of an electric vertical take-off and landing aircraft at the CES Technology Show in Las Vegas in January 2020.
---
Fuel Cell Bus Begins Trial Service in Munich, Germany
Hyundai Motor Company will work with bus operators in Germany to run in-service trials of its hydrogen-powered Elec City Fuel Cell bus as the company explores opportunities to introduce the zero-emission bus to European markets. At OMV Hydrogen Refueling Station in Wendling, Irschenberg, Bavaria, Hyundai handed over the test bus to Busbetrieb Josef Ettenhuber GmbH (Ettenhuber) and Geldhauser Linien- und Reiseverkehr GmbH & Co. KG (Geldhauser).
---
Acquisition of Boston Dynamics from SoftBank
Hyundai Motor Group , Boston Dynamics, Inc. and SoftBank Group Corp., announced the completion of the Group's acquisition of a controlling interest in Boston Dynamics from SoftBank, following the receipt of regulatory approvals and other customary closing conditions. The deal valued the mobile robot firm at $1.1 billion. Additional financial details were not disclosed.
---
Wood appoints Josh Carmichael to bolster its hydrogen expertise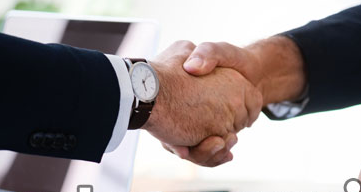 To meet the goals of the Paris Agreement and, in anticipation of the UN Climate Change Conference (COP26), many of the world's largest economies and leading companies are transitioning to a more sustainable energy system using clean energy sources including hydrogen.
---
JTC reviews oil market developments
The meeting convened in preparation for the 31st Meeting of the Joint Ministerial Monitoring Committee (JMMC) and the 18th OPEC and non-OPEC Ministerial Meeting planned for 30 June and 1 July, respectively.
---
Disclaimer
News articles reported on OilAndGasPress are a reflection of what is published in the media. OilAndGasPress is not in a position to verify the accuracy of daily news articles. The materials provided are for informational and educational purposes only and are not intended to provide tax, legal, or investment advice.OilAndGasPress welcomes all viewpoints. Should you wish to provide a different perspective on the above articles.
Information posted is accurate at the time of posting, but may be superseded by subsequent press releases
Email us info@OilAndGasPress.com
Oil and Gas News Straight from the Source