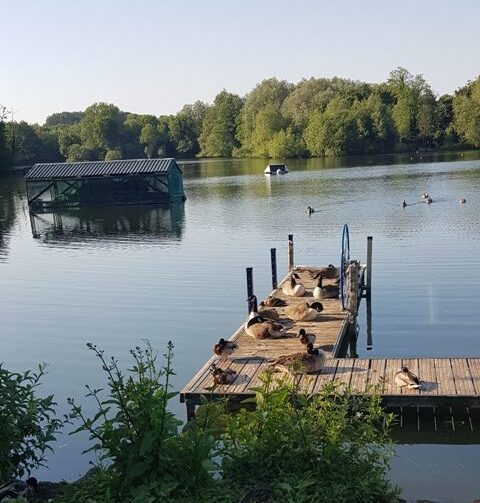 Rig Count, Oil Prices,Energy Newstrack to 01/04/2021
Oil prices still erratic due to optimism over a U.S. government spending plan. OPEC and its allies production curb decision and parts of Europe going into a third lockdown. On Thursday. Brent crude was up by 1.5%, at $63.65 a barrel. WTI oil was up 1.7%, at $60.15 a barrel.
U.S. oil production rose to 11.0 million bpd during the week ending March 19, according to the latest data from the Energy Information Administration.
---
Commodity Prices
Units
Price $
Change
Crude Oil (WTI)
USD/bbl
59.65
Down
Crude Oil (Brent)
USD/bbl
63.11
Down
Bonny Light
USD/bbl
62.80
Down
Natural Gas
USD/MMBtu
2.63
Up
OPEC basket 31/03/21
USD/bbl
63.37
–
At press time 01 April, 2021
---
Low-cost solar-powered water filter removes lead, other contaminants The device resembles a large sponge that soaks up water but leaves contaminants—like lead, oil and pathogens—behind.
---
Latam diesel imports via WAF surge in March Latin America's diesel market is heavily reliant on imports with close to a 70% share of imports originating from the US Gulf Coast (PADD 3) – during Dec 2020 to Feb 2021.
---
Global Diesel Flows Surge in Unsustainable Manner Vortexa's Market Analysis team details the massive flows, investigates the underlying rationales, and discusses likely repercussions of this development for the next weeks and months. The wave of diesel at sea is so huge that it is set to affect most industry players in some way.
---
Nissan production, sales and exports for February 2021 Nissan's global production in February increased 10.6% from a year earlier.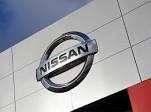 ---
Europe's lockdowns restrain global fuel demand recovery Germany, Europe's biggest oil consumer, has extended its lockdown until April 18 to contain a third COVID-19 wave.
---
Lloyd's of London sees 'large loss' due to Suez Canal blockage Liability insurance claims for ships and cargo impacted by the delay are expected to fall initially to the container ship Ever Given's liability insurer, UK P&I Club. But UK P&I Club will also use reinsurance, some of it in the Lloyd's market, industry sources say.
---
Murban Futures Contracts commence trading The introduction of the world's first Murban Futures contract is the latest step in ADNOC's ongoing transformation into a more market and customer centric organisation. By making Murban a freely traded crude, similar to Brent or WTI, customers have better price transparency, flexibility to hedge and manage risks and increased access to Murban crude.
---
Q FWE's Offshore Wind Turbine Index Springs to 21,288 Turbines in March This quarter shows 404 global projects, a gain of 82 projects since December, comprising 21,288 individual turbine units representing a CapEx of $626.3 billion.
---
IEA-COP26 Net Zero Summit Top international energy and climate leaders from more than 40 countries took part in the IEA-COP26 Net Zero Summit to identify how to work together to reduce global greenhouse gas emissions and meet the goals of the Paris Agreement.
---
ConocoPhillips Provides Preliminary First-Quarter 2021 Operational and Financial Update The company expects to report first-quarter 2021 production volumes of 1,470 to 1,490 thousand barrels of oil equivalent per day (MBOED). This estimate includes approximately 50 MBOED of unplanned weather impacts experienced throughout the Lower 48 as a result of Winter Storm Uri. Production in the Lower 48 was fully restored in March.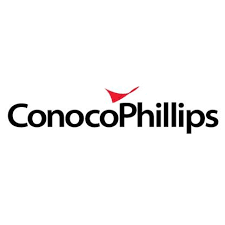 ---
Baker Hughes Rig Count to 31st March 2021
Region
Period
No. of Rigs
Change
U.S.A
26th March 2021
417
+6
Canada
26th March 2021
81
-11
International
March 2021
715
+14
---
PGNiG and Naftogaz sign E&P MoU PGNiG's contribution to a potential cooperation will include, among others, competences in the advanced gas exploration methods, such as three-dimensional seismic survey, the results of which the company has been using for years in well designing.
---
Final Investment Decision made for Barossa field development BW Offshore is pleased to announce that Santos Ltd. and its partners have made Final Investment Decision (FID) for development of the Barossa gas field 300 kilometres offshore Darwin in Australia.
---
Disclaimer
Most News articles reported on OilAndGasPress are a reflection of what is published in the media. OilAndGasPress is not in a position to verify the accuracy of daily news articles. The materials provided are for informational and educational purposes only and are not intended to provide tax, legal, or investment advice. OilAndGasPress welcomes all viewpoints. Should you wish to provide a different perspective on the above article, please email us info@OilAndGasPress.com