Rig Count, Oil Prices,Energy Newstrack to 19/04/2021
---
World oil demand is now expected to expand by 5.7 million b/d in 2021 to 96.7 million b/d, following a collapse of 8.7 million b/d last year, the IEA said. Experts believe Iran's oil potential and exports are unlikely to derail the market.
---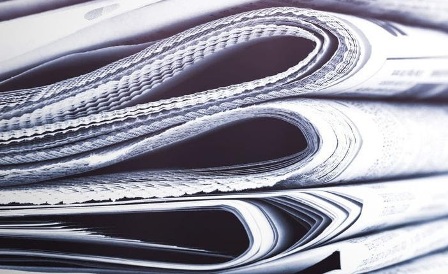 Energy/ Oil Related News Today on PR Newswire Updated Daily
---
Nigeria Set To Start-up 100 Oil & Gas Projects By 2025 Petrochemical projects will hold the highest share of new startup projects in Nigeria through 2025, with 28 projects, followed by 25 expected upstream oil and gas projects, 24 refinery projects, and 23 midstream projects, according to GlobalData estimates.
---
Commodity Prices
Units
Price $
Change
Crude Oil (WTI)
USD/bbl
62.93
Down
Crude Oil (Brent)
USD/bbl
66.58
Down
Bonny Light
USD/bbl
65.25
Up
Natural Gas
USD/MMBtu
2.72
Up
OPEC basket 18/04/21
USD/bbl
65.21
Up
At press time 19 April, 2021
---
First Hydrogen Bus Fuelling in New Zealand Powered by Partnership Between Haskel Hydrogen Systems and Hiringa Energy The collaboration between Haskel and Hiringa is a key advancement in New Zealand's initiatives for zero emission transport solutions.
---
Welding quality of Johan Castberg hull An in-house investigation team from Equinor has studied the deviation in quality of welding and inspection of the Johan Castberg production vessel currently under construction at the Sembcorp Marine yard in Singapore. Extensive work is being carried out to quality assure and cross-check welds and repair welding defects, to ensure that the vessel meets applicable safety and integrity requirements before leaving the yard.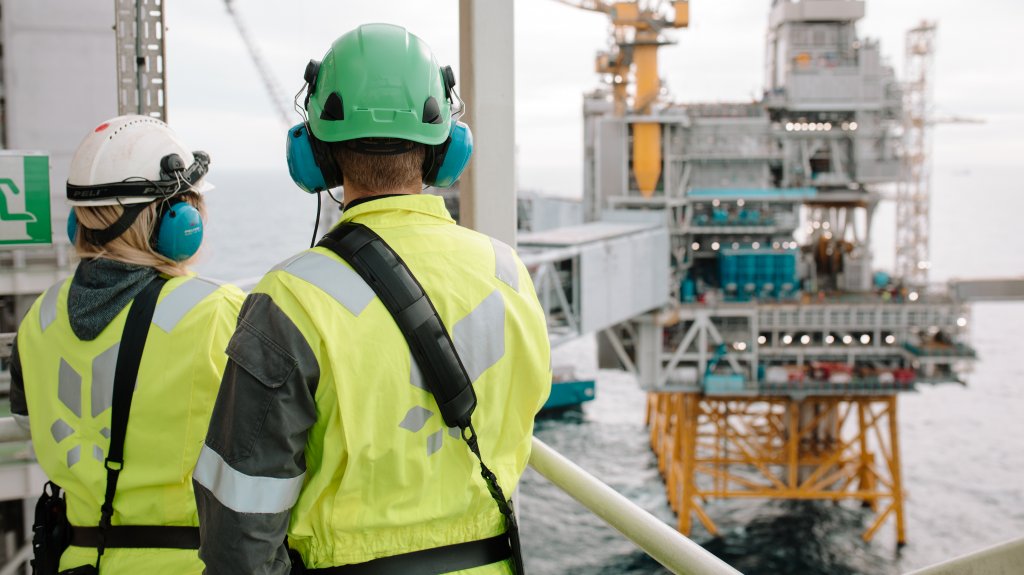 On behalf of Equinor (OSE: EQNR, NYSE: EQNR), DNB has on 15 April 2021 purchased 643,918 shares for use in the group's Share saving plan. The shares have been acquired at a price of NOK 167.37 per share.
---
Electric truck technology close to challenging diesel: study Advances in technology mean that battery-powered heavy trucks can go up against their fossil-fuel counterparts on price and – with better charging infrastructure – on range, according to the study, conducted by the Stockholm Environment Institute (SEI), an independent research institute.
---
More than 80 per cent of all new electricity capacity added last year was renewable, with solar and wind accounting for 91 per cent of new renewables. Global renewable energy capacity additions in 2020 beat earlier estimates and all previous records despite the economic slowdown that resulted from the COVID-19 pandemic. According to data released today by the International Renewable Energy Agency (IRENA) the world added more than 260 gigawatts (GW) of renewable energy capacity last year, exceeding expansion in 2019 by close to 50 per cent.
---
Notice of annual general meeting on 11 May 2021 The annual general meeting of Equinor ASA (OSE: EQNR, NYSE: EQNR) will be held on 11 May 2021 at 16:00 (CEST). Due to the Covid-19 situation, the annual general meeting will be held as a digital meeting with electronic voting.
---
Uniper Plans to Make Wilhelmshaven a Hub for Climate friendly Hydrogen The terminal is planned to be equipped with an "ammonia cracker" for producing green hydrogen and will also be connected to the planned hydrogen network. A 410-megawatt electrolysis plant is also planned, which – in combination with the import terminal – would be capable of supplying around 295,000 metric tons or 10% of the demand expected for the whole of Germany in 2030
Equinor to submit its energy transition plan for advisory vote to shareholders Equinor announces today, ahead of the 2021 Annual General Meeting, that starting in 2022 it will submit its energy transition plan for advisory vote to shareholders at its Annual General Meeting. Equinor will update the plan every three years for an advisory vote. Progress on the plan will be reported annually.
---
Uniper seeks judgement for the future of Maasvlakte Dutch Coal exit law lacks adequate compensation for stranded investments, Uniper seeks clarification by courts
---
RWE's rating up to Baa2 with stable outlook Moody's upgraded RWE's long-term rating from Baa3 to Baa2 with a stable outlook. For the subordinated hybrid bonds, the rating increased from Ba2 to Ba1. At the same time, Moody's upgraded the short-term rating from P-3 to P-2.
---
Africa Oil & Power Transforms into Energy Capital & Power Africa Oil & Power (AOP) is excited to announce that it is evolving into Energy Capital & Power (ECP) to reflect the company's growth into an integrated investment partner to the global energy sector.
---
Porsche's Quest to Develop Eco-Friendly Fuels Might Save ICEs From Extinction lthough it's a major player in the EV market with the breathtaking Taycan, Porsche refuses to give up on ICEs and heavily focuses on developing renewable, lower-carbon, and synthetic climate-neutral fuels.
---
Eastern and Southern Africa's Vast Renewables Potential Offers Route to Sustainable Growth A new study entitled Planning and Prospects for Renewable Power: Eastern and Southern Africa, assesses the long-term energy plans for the two regional power pools (known as the Eastern and Southern African Power Pools), and finds the region well-endowed with high quality, cost-effective, but under-utilised wind and solar resources.
---
---
Baker Hughes Rig Count to 19th April 2021
| | | | | | | | | | |
| --- | --- | --- | --- | --- | --- | --- | --- | --- | --- |
| 2021 | Latin America | Europe | Africa | Middle East | Asia Pacific | Total Intl. | Canada | U.S. | Total World |
| Jan | 119 | 94 | 51 | 251 | 162 | 677 | 137 | 369 | 1183 |
| Feb | 125 | 98 | 57 | 260 | 161 | 701 | 171 | 398 | 1270 |
| Mar | 125 | 100 | 59 | 261 | 170 | 715 | 108 | 408 | 1231 |
To March 31st 2021
---
Disclaimer
News articles reported on OilAndGasPress are a reflection of what is published in the media. OilAndGasPress is not in a position to verify the accuracy of daily news articles. The materials provided are for informational and educational purposes only and are not intended to provide tax, legal, or investment advice.
OilAndGasPress welcomes all viewpoints. Should you wish to provide a different perspective on the above articles, Email us info@OilAndGasPress.com