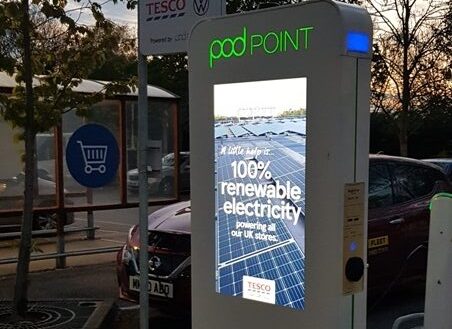 Rig Count,Energy Prices,Newstrack to 12/05/2021
Renewable sources of electricity such as wind and solar grew at their fastest rate in two decades in 2020 and are set to expand in coming years at a much faster pace than prior to the pandemic, according to a new report by the International Energy Agency. Renewables are stronger than ever as they power through the pandemic
---
Eni: Resolutions of the Shareholders' Meeting 2021 to approve the statutoryfinancial statements at December 31, 2020 of Eni S.p.A. which report a net profit amounting to €1,606,976,739.49;
to allocate the net profit for the period of €1,606,976,739.49, of which €1,178,270,781.37 remains following the distribution of 2020 interim dividend of €0.12 per share, as resolved by the Board of Directors of September 15, 2020, as follows:
to Shareholders in the form of a dividend of €0.24 per share owned and outstanding at the ex-dividend date, excluding treasury shares on that date, and completing payment of the 2020 interim dividend of €0.12 per share. The total dividend per share for the financial year 2019 therefore amounts to €0.36; the payment of the balance of the 2020 dividend in the amount of €0.24 euro is payable on May 26, 2021, with an ex-dividend date of May 24, 2021 and a record date of May 25, 2021;
---
Energy/ Oil Related News Today on PR Newswire Updated Daily
---
Hydrogen as a universal climate solution might be a bit of false promise Hydrogen, and electrofuels (e-fuels) produced with hydrogen are currently raising high expectations as a form of energy that could pervade all sectors, including mobility and heating. However, they will likely not be able to fully decarbonize the global economy, due to lack of capacity and too-high prices.
---
Commodity Prices
Units
Price $
Change
Crude Oil (WTI)
USD/bbl
66.16
Up
Crude Oil (Brent)
USD/bbl
69.41
Up
Bonny Light
USD/bbl
67.07
Down
Natural Gas
USD/MMBtu
2.93
Up
OPEC basket 11/05/21
USD/bbl
67.10
Down
At press time 12, May 2021
---
Eni: hybrid bonds issue The Colonial Pipeline, the biggest fuel pipeline in the U.S., delivering about 45% of what is consumed on the East Coast, was hit on Friday with a cyberattack by hackers who lock up computer systems and demand a ransom to release them.
---
Subsea 7 S.A. announces proposed nomination to the Company's Board of Directors Subsea 7 S.A. today published and distributed to eligible holders of Common Shares and American Depositary Receipts the Notice of Meeting and supporting materials for the Ordinary General Meeting of Shareholders (the OGM) scheduled to take place at 15:00 (local time) on 4 June 2021 at the Company's registered office, 412F, route d'Esch, L-2086 Luxembourg.
---
Investigation of the fires at Tjeldbergodden and Hammerfest now concluded Equinor's internal investigations following the fires at Hammerfest LNG and Tjeldbergodden have now been concluded and the results submitted to the Petroleum Safety Authority.
---
From 12 May 2021, the shares in Equinor (OSE: EQNR, NYSE: EQNR) will be traded ex dividend USD 0.12. / Annual general meeting approved dividend of USD 0.12 per share for fourth quarter 2020 On 11 May 2021, the annual general meeting (AGM) of shareholders in Equinor ASA (OSE: EQNR, NYSE: EQNR) approved the annual report and accounts for Equinor ASA for 2020, as proposed by the board of directors.
---
High-level Sponsors for South Sudan Oil & Power 2021 Event in Juba on 29-30 June 2021, Official event sponsors include Nilepet and its joint ventures as Host Sponsors; Dar Petroleum Operating Company, Greater Pioneer Operating Company, and Sudd Petroleum Operating Company, Petronas and CNPC as Lead Sponsors; Atlas-Oranto and Centurion Law Group as Gold Sponsors; and Trinity Energy, Nile Petroleum Service Co., IPTEC and Stanbic Bank. ECP extends its thanks to all sponsors and exhibitors for making this highly anticipated and valuable event possible.
---
Petrofac Wins Greater Torture Ahmeyim Contract Petrofac has been awarded a contract to design operational procedures for the Greater Torture Ahmeyim (GTA) project, located offshore Mauritania and Senegal. Petrofac will design procedures for all associated offshore operations, including subsea; floating production storage and offloading; and hub.
---
EVs will be cheaper than all fossil fuel cars by 2027 in the UK That's according to a new BloombergNEF analysis commissioned by T&E. It shows light vans will reach price parity in 2025, sedans, SUVs and heavy vans in 2026, and small cars in 2027.
---
E-fuels offer clean future for shipping and aviation, green groups tell EU Biofuels and natural gas, on the other hand, do not offer a sustainable alternative for shipping and should be excluded, the groups say. Support should also not be given to crop-based biofuels in planes, which would emit more than the fossil fuels they replace while there will not be enough advanced biofuels. Instead, lawmakers must send a clear signal to potential investors to focus on e-fuels made with additional renewable electricity and, whenever CO2 is required, direct air capture (DAC), the letter states.
---
EnQuest Operating performance Average net Group production in the four months to end April 2021 was 46,158 Boepd, within the Group's full year 2021 guidance range which remains unchanged at between 46,000 and 52,000 Boepd (net)
---
Former BP director set to be jailed in Singapore for corruption A former director of BP Singapore was jailed for 54 months and ordered to pay a penalty of about S$6.22 million on Tuesday (May 11) for taking bribes.
---
An energy pipeline between the Israeli cities of Eilat and Ashkelon has been hit by a rocket fired from Gaza, setting a large oil tank on fire Operations at a power plant in Ashkelon were not interrupted, Channel 13 TV said.
---
The future of natural gas in ASEAN's power sector
The development of electricity markets in the Association of Southeast Asia Nations (ASEAN) is in a dynamic stage, both for demand and supply. Countries are continuing their path towards increasing level of electrification, while the region's power industry and policymakers intend to improve the environmental sustainability of the sector in the context of strengthening clean air policies.
---
Vineyard Wind Receives Record of Decision for First in the Nation Commercial Scale Offshore Wind Project Vineyard Wind, a joint venture between Avangrid Renewables, a subsidiary of AVANGRID, Inc. (NYSE: AGR), and Copenhagen Infrastructure Partners (CIP), today received the Record of Decision (ROD) from the U.S. Department of the Interior Bureau of Ocean Energy Management (BOEM), the final major step in the federal review process for the first commercial scale offshore wind farm in the United States.
---
Email us info@OilAndGasPress.com
---
Baker Hughes Rig Count to 12th May 2021
Region
Period
No. of Rigs
Change
U.S.A
7th May 2021
448
+8
Canada
7th May 2021
55
+4
International
April 2021
685
-20
---
Disclaimer
News articles reported on OilAndGasPress are a reflection of what is published in the media. OilAndGasPress is not in a position to verify the accuracy of daily news articles. The materials provided are for informational and educational purposes only and are not intended to provide tax, legal, or investment advice.OilAndGasPress welcomes all viewpoints. Should you wish to provide a different perspective on the above articles.