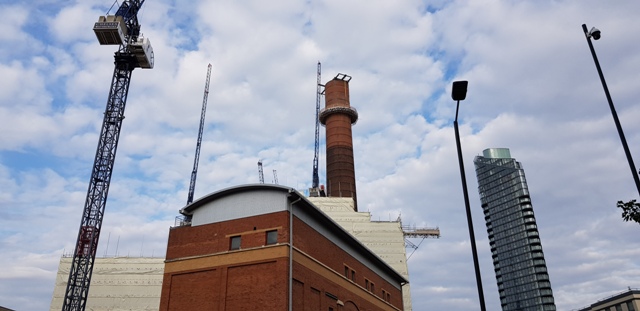 Today's Energy News Brief 28th September 2021
Natural Gas Prices In Europe Hit An All-Time High
---
Gazprom Export and MVM CEEnergy sign two long-term contracts in Budapest
An important component of the new arrangements is the diversification of supply routes. As early as from October 1, Hungary will start receiving Gazprom's gas via TurkStream and the gas pipelines of southeastern Europe. This was made possible to a large extent through the efforts of Bulgarian, Serbian and Hungarian companies in charge of developing the national gas transmission systems," said Alexey Miller, Chairman of the Gazprom Management Committee, in connection with the signing of these contracts. Read More
---
Understanding climate risk in run up to COP26
As the UK prepares to host COP26 in Glasgow, the Government has today launched a series of high-level workshops on Recognising Risk—Raising Climate Ambition – to boost the understanding of climate risks among governments around the world. The programme builds on recent work published by Chatham House, and brings together best practice in communicating the full risks of climate change from scientists to policy makers and national governments. Read More
---
European gas prices have soared in recent weeks, climbing to a high of $25 per million British thermal units. Russian supply bottlenecks, Lack of wind in the North Sea, are possible causes that led to this. Other factors were the cold winter earlier this year which left gas stocks depleted and effect of Hurricane Ida on refineries in the US. Equinor and its partners have received permission to increase gas exports from two fields on the Norwegian continental shelf to supply the "tight European market". Enhanced production permits were authorised by the Ministry of Petroleum and Energy for the Oseberg and Troll fields. They have both been increased by one billion cubic metres for the gas year starting 1 October. Read More
The UK largely relies on Norway for its gas imports via pipeline, but in 2020 15 per cent of UK imports were from Russia, 17 per cent from Qatar and 11 per cent from the Americas.
---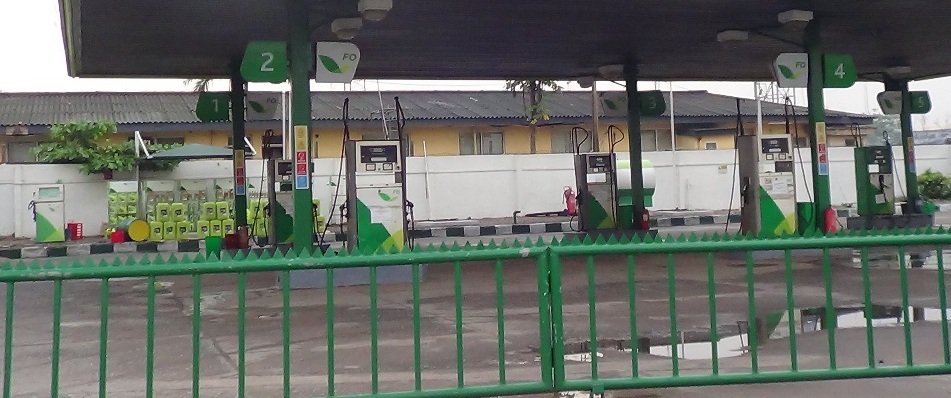 ---
SK Innovation goes to the U.S. to secure key talents for Green business
To hold a global forum in San Francisco, the U.S. on October 2nd to fully set out to acquire talents. SK Innovation invited a huge number of qualified and competent individuals with expertise in the fields intensively fostered by the company, including battery, the next-generation battery, environment, and environmentally-friendly materials, and others. SK Innovation plans to hire them to accelerate the growth through a deep change, which is an ongoing project pursued by the company. It intends to obtain core talents to attain the so-called 'Carbon to Green' strategy, an initiative to transform its petrochemical-oriented business structure into a greener one. Read More
---
US Air Force Prepares for a bomber fleet consisting of B-21s and rebuilt B-52 Stratofortresses with upgraded engines. It is sending the last batch of 17 of its oldest and most worn-out B-1B Lancer bombers to the boneyard. The final plane flew out of Edwards Air Force Base, California, on Thursday, to the "boneyard" at Davis-Monthan Air Force Base, Arizona, which houses the vast majority of retired Air Force aircraft. The first B-1 to be retired in this batch flew to the boneyard in February. Read More
---
LUKOIL representatives are listed among the best Russian executives in the 22nd annual TOP-1000 Russian Managers rating presented by the Russian Managers Association and Kommersant Publishing House. Vagit Alekperov, President of PJSC LUKOIL, made it into the main list of Russian business leaders. Read More
---
PGNiG Upstream Norway has obtained the consent of the Norwegian administration to take over all the assets of INEOS E&P Norge. Thanks to the finalization of the transaction, the PGNiG Group will acquire a package of prospective deposits, which will significantly contribute to the implementation of strategic goals in the field of natural gas extraction. The Norwegian authorities approved the purchase by PGNiG Upstream Norway of all INEOS E&P Norge assets, including interests in 21 licenses. Thus, the company may finalize the contract with the INEOS Group, signed in March 2021. Read More
---
A new Scottish Offshore Wind Energy Council report has today been launched to support industry planning for repurposing of oil and gas infrastructure for green and blue hydrogen production in the UK Continental Shelf. The report was commissioned from engineering and technical consultancy Vysus Group. Read More
---
Commodity Prices
Units
Price $
Change
Crude Oil (WTI)
USD/bbl
$76.27
Up
Crude Oil (Brent)
USD/bbl
$80.14
Up
Bonny Light
USD/bbl
$78.22
Up
Natural Gas
USD/MMBtu
$6.23
Up
OPEC basket 27/09/21
USD/bbl
$77.73
Up
At press time 28 September 2021
---
Natural Gas Prices In Europe Hit An All-Time High
The front-month (October) contract TTFV1 was up by €6.635€ MWh on Monday afternoon, to €76.875, pushed higher in part by the contract rolling off this week. The UK's NBP virtual trading hub for natural gas also hit a record-high price, with front-month contracts reaching an all-time high on Monday afternoon. The surge in natural gas prices is also due to a massive supply shortage in Europe, a situation that is quickly spilling over into other countries and other markets—including the coal and oil markets as demand for power exceeds supply. Read More
---
The active rig count acts as a leading indicator of demand for products used in drilling, completing, producing and processing hydrocarbons.
Region
Period
No. of Rigs
Change
U.S.A
24th Sept. 2021
521
+9
Canada
24th Sept. 2021
162
+8
International
Aug. 2021
777
+26


Baker Hughes Rig Count to 28th September 2021
---
Dana to Host Virtual Capital Markets Day Today at 10 a.m. EDT
The event will provide further insight into Dana's perspective of how electrified mobility will evolve in the coming years, and how its class-leading innovation and global presence will help to drive outsized growth and financial returns for its shareholders. Read More
---
Petrobras announces its ambition to achieve carbon neutrality in its operations
Petrobras' decision is in line with the global positioning of the 12 member companies of the Oil and Gas Climate Initiative (OGCI – Climate Initiative for Oil and Gas), a consortium in which Petrobras has been a member since 2018. Together, these companies represent about 30% of global oil and gas production and help accelerate the transition to low carbon. Read More
---
Lundin Energy AB (Lundin Energy) announces that the third quarterly dividend instalment of USD 0.45 per share will amount to SEK 3.93 per share, with a total amount of MSEK 1,118, corresponding to approximately MUSD 128. Read More
---
Oil and Gas News Straight from the Source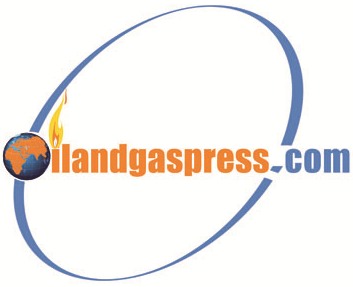 OilandGasPress Energy Newsbites and Analysis Roundup |Compiled by: OGP Staff, Segun Cole. Please send us your industry related news for publication
Announce new products, New Partnerships, New director appointment, New office, financial reports, New sales staff, new contracts, charity affiliations and general news and offers by your organisation! Submit your Releases or contact us now!
Submit a Press Release
Oilandgaspress.com | Energy, Climate, Renewable, Wind, Biomass, Sustainability, Oil Price, LPG, Solar,Marine,Aviation,Fuel,Hydrogen,
we provide you with the latest news summary with links straight to the source!!
News on Saving Energy, Protecting the Environment
News articles reported on OilAndGasPress are a reflection of what is published in the media. OilAndGasPress is not in a position to verify the accuracy of daily news articles. The materials provided are for informational and educational purposes only and are not intended to provide tax, legal, or investment advice.