Today's Oil and Gas Press Energy Newsbites
Brent for December settlement fell 1.4% to $85.21 a barrel at 10:29 a.m. in London. WTI for December delivery dipped 1.7% to $83.19 a barrel
---
Eni and Point Resources, a HitecVision portfolio company, owning respectively of 69.85% and 30.15% of Vår Energi AS ("Vår Energi" or the "Company"), announce today their intention to initiate a strategic review regarding the future ownership structure of Vår Energi, in order to better pursue future growth and maximize value creation. The review will consider various alternatives, including a possible Initial Public Offering ("IPO"). Eni will continue to retain a majority stake in the Company, while preserving equity accounting. Vår Energi is a full-cycle E&P company, established in 2018 through the merger of Eni Norge and Point Resources, and today is the largest pure-play Norwegian Continental Shelf independent, with a production of 239,000 boepd in H1 2021 and a 2P reserves base of 1,147 mmboe (SEC) as of year-end 2020. Read More
---
Gazprom and TMK interested in developing new hi-tech pipe products. The parties discussed the development and production of new hi-tech pipe products for the benefit of Gazprom, as well as the top-priority areas of advancement for TMK after its acquisition of the assets of Chelyabinsk Pipe Rolling Plant (ChelPipe). Read More
---
Young people from all over Paraguay gathered to participate in activities, as part of the "Road to COP26 month" organised by the British Embassy in Asunción.carried out with the support of the Municipality of Villa Elisa, United Nations Paraguay, the Ministry of Environment and Sustainable Development, the Commission on Sustainable Development Goals (SDG) in Paraguay, the Global Environment Facility, the United Nations Development Programme in Paraguay, UNICEF Paraguay, UNOPS, the World Bank, and non-governmental organizations World Wildlife Fund (WWF) Paraguay, Defensores del Chaco Pypore, and Junio Verde. Read More
---
---
Neste's Interim Report for January–September 2021. Strong performance in the third quarter amid significantly higher energy prices
January-September in brief:
Comparable operating profit totaled EUR 910 million (EUR 1,036 million)
Operating profit totaled EUR 1,499 million (EUR 830 million)
Cash flow before financing activities was EUR -213 million (EUR -51 million)
Cash-out investments were EUR 1,004 million (EUR 751 million)
Return on average capital employed (ROACE) was 15.4% over the last 12 months (2020: 17.3%)
Leverage ratio was 5.9% at the end of September (31.12.2020: -4.7%)
Comparable earnings per share: EUR 1.04 (EUR 1.16)
Earnings per share: EUR 1.71 (EUR 0.92)
---
During the period from 18 to 22 October, 2021, Eni acquired n. 2,178,000 shares, at a weighted average price per share equal to 12.214448 euro, for a total consideration of 26,603,067.20 euro within the authorization to purchase treasury shares approved at Eni's Ordinary General Meeting of shareholders on 12 May 2021, previously subject to disclosure pursuant to art. 144-bis of Consob Regulation 11971/1999. On the basis of the information provided by the intermediary appointed to make the purchases, the following are details of transactions for the purchase of treasury shares on the Electronic Stock Market on a daily basis: Read More
---
The political stability of the six Gulf states — Saudi Arabia, the United Arab Emirates, Qatar, Kuwait, Bahrain and Oman — is rooted in profits from fossil fuels. This includes exports that energy-hungry China and India will want even more over the next two decades. In pledging "net-zero" emissions targets as Saudi Arabia, the UAE and Bahrain have done this month, greenhouse gas emissions would be cut within their borders — while maintaining fossil fuel exports abroad. Read More
---
Less than two-thirds of businesses (59 percent) are taking strategic action to move towards net zero carbon emissions, according to a recent survey conducted by the Institute of Chartered Accountants in England and Wales (ICAEW). The research, which measured responses from across the ICAEW's network, also found that nearly a third (31 percent) currently have no such initiatives in place. Read More
---
The British Embassy in Tashkent supported the organisation of a conference on renewable energy at the Turin Polytechnic University in Tashkent. Read More
---
CME Group Inc. reported revenue of $1.1 billion and operating income of $614 million for the third quarter of 2021. Net income was $927 million and diluted earnings per share were $2.58. On an adjusted basis, net income was $574 million and diluted earnings per share were $1.60. Financial results presented on an adjusted basis for the third quarter of 2021 and 2020 exclude certain items, Read More
---
Aramco announced plans to expand its focus on emerging sectors to drive private sector innovation and investment. During the Future Investment Initiative, it outlined potential new projects in green hydrogen, sustainable technology solutions, advanced nonmetallic building materials and digitalization. The Company is pursuing investment opportunities in projects that could potentially reduce Greenhouse Gas (GHG) emissions, following the recent announcement of its ambition to achieve net-zero Scope 1 and Scope 2 GHG emissions across its wholly-owned operated assets by 2050. Read More
---
Commodity Prices
Units
Price $
Change
Crude Oil (WTI)
USD/bbl
$83.32
Down
Crude Oil (Brent)
USD/bbl
$84.87
Down
Bonny Light
USD/bbl
$85.64
Down
Natural Gas
USD/MMBtu
$5.94
Up
OPEC basket 26/10/21
USD/bbl
$84.52
Up
At press time 27th October 2021
---
Rockwell Automation Inc. (NYSE: ROK), the world's largest company dedicated to industrial automation and information, and The Pyure Company, announced today a five-year strategic agreement that will allow the companies to work together to provide solutions to improve indoor air quality and fight the spread of COVID-19. Pyure is a world-leading and innovative air purifying technology company that designs and manufactures ultraviolet-based commercial air purifiers. Pyure's solutions kill more than 99% of the most common indoor pathogens including the COVID-19 virus, according to the company. As the pandemic has accelerated the need for companies to become more resilient, agile, and sustainable, Pyure has integrated Industrial Internet of Things (IIoT) and knowledge capture solutions from Rockwell's FactoryTalk InnovationSuite, powered by PTC, providing a single solution to collect, aggregate, and securely access industrial operations data. As a result, Pyure's customers will now have the ability to access real-time data indicating how Pyure is protecting their environments, while integrating data and control into their building management strategy. Read More
---
Oil and Gas News Straight from the Source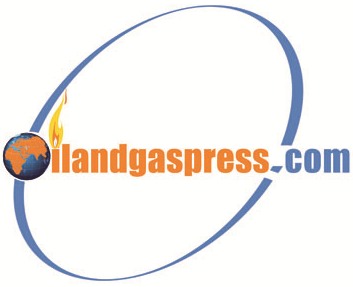 OilandGasPress Energy Newsbites and Analysis Roundup |Compiled by: OGP Staff, Segun Cole. Please send us your industry related news for publication
Announce new products, New Partnerships, New director appointment, New office, financial reports, New sales staff, new contracts, charity affiliations and general news and offers by your organisation! Submit your Releases or contact us now!
Submit a Press Release
Oil and gas, press , | Energy, Climate, Renewable, Wind, Biomass, Sustainability, Oil Price, LPG, Solar,Marine,Aviation,Fuel,Hydrogen,Electric ,EV, Gas,