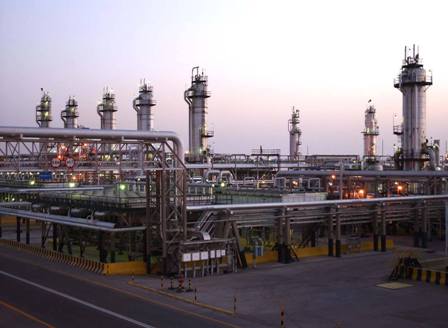 World's largest oil processing plant recognized for excellence
The World Economic Forum has recognized a third Aramco facility, Abqaiq, for its pioneering adoption and integration of cutting-edge technologies of the Fourth Industrial Revolution (4IR). The Abqaiq oil processing facility, the largest oil processing plant in the world, joins Aramco's Uthmaniyah Gas Plant and Khurais oil complex in the Forum's prestigious Global Lighthouse Network. Global Lighthouse status is awarded to projects that demonstrate leadership in 4IR technologies to transform factories, value chains and business models.
---
Abqaiq is one of 21 new facilities added to the network, taking the total number to 90 worldwide, and Aramco is the only international energy company to be recognized.
---
Abqaiq is a cornerstone of Aramco's operations and produces Arab Light Crude Oil, Arab Extra Light Crude Oil, Gas Condensate and Natural Gas Liquids (NGL). The facility provides around 5% of global oil supplies.
---
Information Source: Read More–>
Oilandgaspress.com | Energy, Climate, Renewable, Wind, Biomass, Sustainability, Oil Price, LPG, Solar