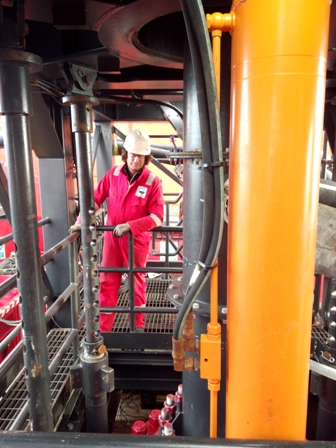 AGR Secures Contract for Jade Prospect, Offshore China
AGR and its Perth-based Australian team have won a contract to assist with well planning and engineering on the Jade prospect in Block 29/11, offshore China.
---
The contract, signed with oil & gas development company Empyrean Energy plc (EME: AIM), will see AGR provide offset analysis and detailed well design engineering to ensure safe project delivery. In addition, the project team will be utilising AGR's iQx™ software to increase efficiencies in time and cost planning for Empyrean's first well in China.
---
Andy Perchard, VP APAC of AGR: Commented;
"We are delighted to be involved in this exciting project and supporting Empyrean as they look to deliver a safe, efficient and profitable drilling campaign. With our years of operational experience in the Asia Pacific and long history of well engineering expertise, we look forward to maximising the potential of this exciting new prospect."
---
As part of the project, AGR has been tasked with evaluating a number of well design options which will progress to a recommended well design using iQx™ proprietary probabilistic time and cost application, P1™. This will enable AGR to provide Empyrean with quantified risks and increased insights into well planning. Block 29/11 is a 1,806-square kilometre block located in the Pearl River Mouth Basin, offshore China, approximately 200 km Southeast of Hong Kong.
---
Information Source: Read Full Release ..–>
---
Press release by: Maria Djomina , Communications Manager, AGR