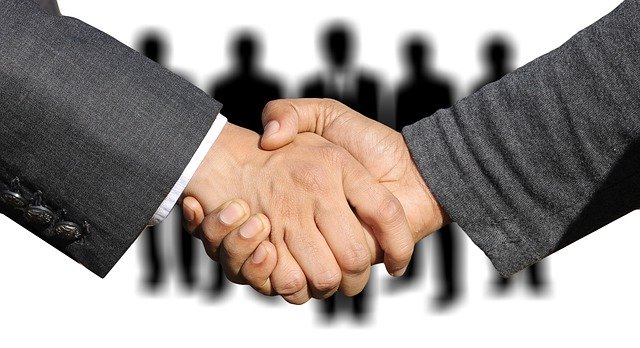 Atlantic Carbon Group, Inc. Names Eric Martin as New CEO
NEW YORK–(BUSINESS WIRE)–Atlantic Carbon Group, Inc. ("Atlantic Carbon", "ACG", or the "Company"), a specialty natural resource company headquartered in Hazleton, PA, announced today the appointment of Eric Martin as the Company's new chief executive officer, effective March 15, 2023. As CEO, Mr. Martin will focus on expanding production to meet the fast-growing global market demand for ACG's product. He anticipates implementing various elements of sophisticated mine planning, with special attention to operational efficiencies and the modernization of Atlantic Carbon's mining techniques. Mr. Martin succeeds George Roskos, who will assume an advisory role within the Company and join the Company's board.
"I am delighted to welcome Eric to Atlantic Carbon as the Company's new CEO," said Mr. Roskos. "As an accomplished mining expert and a proven leader in the management of complex underground and surface mining operations, I'm confident he'll take Atlantic Carbon into a new chapter of growth, efficiency and modernization, and I look forward to working with him further."
Over the course of his 29-year mining career, Mr. Martin developed and implemented mine production and planning processes to help drive business results for multiple leading companies. He previously served for 12 years as Vice President of Operations at Peabody Energy, one of the leading coal producers in the world. Prior to that, he was a General Manager at Dingo Mining, an international leader in providing predictive maintenance solutions to asset-intensive industries. He also held senior management positions at Fluor Engineer Services and Ken American.
"I am honored to be leading such an innovative and esteemed organization," Mr. Martin said. "I see great opportunities for Atlantic Carbon to build on its reputation and continue its growth, and I look forward to bringing my expertise to help the Company realize its full potential."
About Atlantic Carbon Group
Atlantic Carbon is a specialty natural resource company with operational headquarters in Hazleton, Pennsylvania. The Company produces high carbon anthracite from the northeast Pennsylvania region and sells it to global manufacturers and distributors. ACG's products are used in several environmentally favorable applications including lower carbon emission steel products from recycled scrap, water filtration including PFAS removal, and zinc refining. ACG merged with Hazleton Shaft Corp in 2016, becoming one of the largest anthracite producers in the US. The Company's operations cover five mining operations with over 8000 acres of land, two processing plants and a thermal dryer, two dry anthracite storage facilities and a rail load out on the Reading & Northern railroad.
Contacts
Imène Chikhi
Prosek Partners