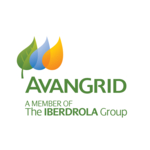 AVANGRID Named One of America's Most JUST Companies by JUST Capital and CNBC for Third Consecutive Year
Recognition lists America's best corporate citizens in creating a positive workplace, supporting our communities and protecting the environment
AVANGRID recognized as environmental leader within the utility sector
ORANGE, Conn.–(BUSINESS WIRE)–AVANGRID, Inc. (NYSE: AGR), a leading sustainable energy company and member of the Iberdrola Group, today was recognized for the third consecutive year on the annual JUST 100—a list of America's best corporate citizens published by JUST Capital and its media partner CNBC. AVANGRID improved its overall ranking from 48 in 2022 to 45 in 2023. AVANGRID is ranked second overall within the utility industry, up from fourth in 2022, and is ranked first among utilities for its commitment to the environment.
"Earning recognition as one of America's Most JUST Companies for the third consecutive year demonstrates our dedication to creating clean energy projects while maintaining a deep commitment to socially responsible business practices," said Pedro Azagra, CEO of AVANGRID. "I'm proud of our ESG+F strategy, which ensures we adhere to a principled and robust governance structure and a disciplined capital investment strategy to build long-term shareholder value and create positive social and environmental impacts. This recognition by JUST is a testament to the entire AVANGRID team, who put this strategy and our core values into practice daily."
In addition to earning the JUST 100 recognition since 2021, last year AVANGRID was also named among the top 100 companies on JUST Capital's inaugural Workforce Equity and Mobility Ranking, demonstrating the company's commitment to investing in hiring, training, and promoting a diverse workforce.
The JUST 100 Rankings are the only comprehensive evaluation of how the nation's largest corporations perform on the issues that matter most to Americans today, including creating jobs in the U.S., paying a fair, living wage, acting with integrity at the leadership level, supporting workforce retention and training, protecting worker health and safety, providing benefits and work-life balance, protecting customer privacy, minimizing pollution and more.
"There has never been a more important time for businesses to step up, do right by their workers, and restore trust in capitalism and the American Dream," said JUST Capital CEO Martin Whittaker. "This year's JUST 100 leaders demonstrate that just business truly is better business."
For the annual Rankings, JUST Capital collects and analyzes corporate data to evaluate the 1,000 largest public U.S. companies across 20 issues identified through comprehensive, ongoing public opinion research on Americans' attitudes toward responsible corporate behavior. JUST Capital has engaged more than 160,000 participants, on a fully representative basis, since 2015.
Compared to their Russell 1000 peers, companies in the JUST 100 on average:
Created 12,318 more jobs in the U.S. from 2017 to 2021.
Pay 72% of workers a family sustaining living wage (8.6 percentage points more than peers).
Provide 9 more hours of career development training per employee.
Offer 2 more weeks of paid parental leave for primary caregivers and 1 more week of paid leave for secondary caregivers.
Offer 2 more days of paid sick leave.
Intake 79% less water per revenue dollar.
Emitted 42% less metric tons of CO2 per revenue dollar.
Had a 4.5% higher profit margin, 2.3% higher return on equity, and paid 5 times more in dividends.


---
About AVANGRID: AVANGRID, Inc. (NYSE: AGR) aspires to be the leading sustainable energy company in the United States. Headquartered in Orange, CT with approximately $40 billion in assets and operations in 24 U.S. states, AVANGRID has two primary lines of business: Avangrid Networks and Avangrid Renewables. Avangrid Networks owns and operates eight electric and natural gas utilities, serving more than 3.3 million customers in New York and New England. Avangrid Renewables owns and operates a portfolio of renewable energy generation facilities across the United States. AVANGRID employs more than 7,000 people and has been recognized by JUST Capital in 2021, 2022 and 2023 as one of the JUST 100 companies – a ranking of America's best corporate citizens. In 2023, AVANGRID ranked first within the utility sector for its commitment to the environment. The company supports the U.N.'s Sustainable Development Goals and was named among the World's Most Ethical Companies in 2022 for the fourth consecutive year by the Ethisphere Institute. AVANGRID is a member of the group of companies controlled by Iberdrola, S.A. For more information, visit www.avangrid.com.
About CNBC: CNBC is the recognized world leader in business news, providing real-time financial market coverage, business content and general news consumed by more than 544 million people per month across all platforms. The network's 14 live hours a day of news programming in North America (weekdays from 5:00 a.m. – 7:00 p.m. ET) is produced at CNBC's global headquarters in Englewood Cliffs, N.J., and includes reports from CNBC News bureaus worldwide. CNBC at night features a mix of new reality programming, CNBC's highly successful series produced exclusively for CNBC and a number of distinctive in-house documentaries.
About JUST Capital: JUST Capital is an independent nonprofit dedicated to measuring and improving corporate stakeholder performance – from fair wages to workforce diversity to climate commitments – at America's largest public companies. Our mission is to tackle the most pressing social challenges of our time by galvanizing the collective power of corporate America. We believe that business and markets can and must be a greater force for good, and that by shifting the resources of the $19 trillion private sector, we can address systemic issues at scale. Guided by the priorities of the public, our research, rankings, indexes, and data-driven tools help deliver on the promise of stakeholder capitalism and an economy that works for all Americans. JUST Capital publishes the annual list of America's Most JUST Companies, the JUST 100, in partnership with CNBC. To learn more, visit: www.JUSTCapital.com.
About Our Methodology: Since 2015, JUST Capital has surveyed more than 160,000 Americans on what Issues they believe U.S. companies should prioritize when it comes to just business behavior. Those Issues become the foundation by which we track, analyze, and incentivize corporate behavior change, including the Rankings of America's Most JUST Companies. JUST evaluated 951 companies across 5 stakeholders, 20 Issues, and 245 raw data points to produce the 2023 Rankings, including the JUST 100 and Industry Leader lists.
Contacts
MEDIA:
Sarah Warren
sarah.warren@avangrid.com
585-794-9253