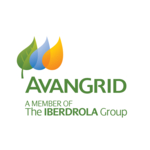 AVANGRID Named One of the World's Most Ethical Companies for Fifth Consecutive Year by Ethisphere
Recognition honors AVANGRID's commitment to business integrity through best-in-class ethics, compliance and governance practices
ORANGE, Conn.–(BUSINESS WIRE)–AVANGRID, Inc. (NYSE: AGR), a leading sustainable energy company and member of the Iberdrola Group, has been recognized by Ethisphere as one of the 2023 World's Most Ethical Companies. This marks AVANGRID's fifth consecutive year earning the designation from Ethisphere, a global leader in defining and advancing the standards of ethical business practices. AVANGRID is one of only nine honorees globally in the Energy and Utilities sector in 2023. A total of 135 honorees were recognized spanning 19 countries and 46 industries.
"We're very proud to be consistently recognized as a leader in ethics, compliance and corporate governance," said Pedro Azagra, CEO of AVANGRID. "AVANGRID's governance and sustainability system provides the structure and oversight we need to meet our ambitious ESG commitments and guide our critical work. Our team, in conjunction with the Iberdrola Group, is working daily to solve important societal challenges, like building a resilient electric grid and increasing access to sustainable energy. We must hold ourselves to the highest ethical standards in how we deal with our customers, regulators and co-workers."
Transparency, ethical principles and commitment to continuous improvement are cornerstones of AVANGRID's corporate governance and sustainability system. This system is integral to the company's corporate purpose and comprehensive ESG+F strategy (environment, society, governance and financial strength).
"Congratulations to AVANGRID for once again earning a place in the World's Most Ethical Companies community," said Ethisphere CEO, Erica Salmon Byrne. "Ethics matter. As a five-time honoree, AVANGRID has demonstrated a commitment to business integrity through robust programs and practices. This approach not only elevates standards and expectations for all but can contribute to better long-term performance. We applaud AVANGRID for their recognition and dedication to fostering a values-based culture centered on openness and doing the right thing."
Ethics & Performance
Ethisphere's 2023 Ethics Index, the collection of publicly traded companies recognized as recipients of this year's World's Most Ethical Companies designation, outperformed a comparable index of large-cap companies by 13.6 percentage points over a five-year period.
Methodology & Scoring
Grounded in Ethisphere's proprietary Ethics Quotient®, the World's Most Ethical Companies assessment process includes more than 200 questions on culture, environmental and social practices, ethics and compliance activities, governance, diversity, and initiatives that support a strong value chain. The process serves as an operating framework to capture and codify the leading practices of organizations across industries and around the globe.
The full list of the 2023 World's Most Ethical Companies can be found at here.
About AVANGRID: AVANGRID, Inc. (NYSE: AGR) aspires to be the leading sustainable energy company in the United States. Headquartered in Orange, CT with approximately $41 billion in assets and operations in 24 U.S. states, AVANGRID has two primary lines of business: networks and renewables. Through its networks business, AVANGRID owns and operates eight electric and natural gas utilities, serving more than 3.3 million customers in New York and New England. Through its renewables business, AVANGRID owns and operates a portfolio of renewable energy generation facilities across the United States. AVANGRID employs more than 7,500 people and has been recognized by JUST Capital in 2021, 2022 and 2023 as one of the JUST 100 companies – a ranking of America's best corporate citizens. In 2023, AVANGRID ranked first within the utility sector for its commitment to the environment. The company supports the U.N.'s Sustainable Development Goals and was named among the World's Most Ethical Companies in 2023 for the fifth consecutive year by the Ethisphere Institute. AVANGRID is a member of the group of companies controlled by Iberdrola, S.A. For more information, visit www.avangrid.com.
Contacts
MEDIA CONTACT:
Sarah Warren
sarah.warren@avangrid.com
585-794-9253