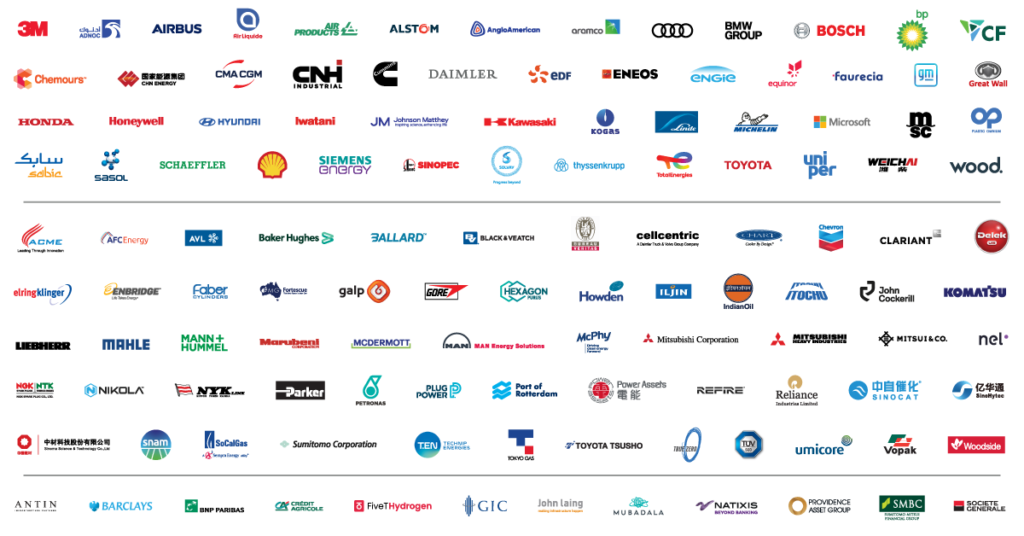 Bankers, Engineers, Industrials and Energy Companies join Hydrogen Council
The Hydrogen Council, a global CEO-led coalition working to accelerate the energy transition through hydrogen, has today announced fourteen new members. The organisation now counts 123 companies from across the globe representing a variety of sectors – from utilities, chemical producers, energy companies and engineers to mobility providers and bankers, among others – all committed to scaling up the hydrogen value chain to contribute to a clean and diversified energy system. The new members are welcomed by a new team of Co-chairs, with Cummins Chairman and CEO Tom Linebarger joining incumbent Co-chair Benoît Potier, Chairman and CEO of Air Liquide.
---
The Hydrogen Council now includes four new steering members: Abu Dhabi National Oil Company (ADNOC), Honeywell, Sasol, and Wood; eight new supporting members: cellcentric, Howden, Indian Oil Corporation, John Cockerill, Komatsu, MAN Energy Solutions, Parker Hannifin Corporation, and TÜV SÜD; and two new investors: Barclays and FiveT Hydrogen. Existing member SMBC moves from the supporting member category to the group of investors. The new members are based across Europe, Middle East, Asia, and North America, and integrated energy and chemical company Sasol is the first South African company to join the Council.
---
The companies joining the Council today show how hydrogen ecosystems are rapidly expanding to involve a wide variety of sectors active in hydrogen production, distribution, or different end uses. Barclays and FiveT Hydrogen – new additions to the Council's investor group – exemplify the continued investor appetite for clean energy solutions.
---
Information Source: Read Full Release ..–>