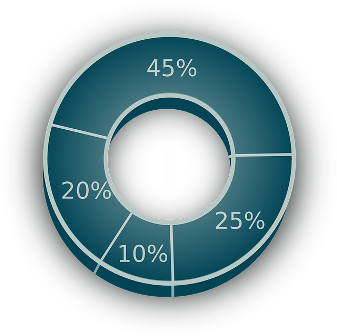 Cairn in JV to Acquire exploration interests from Shell Egypt and Shell Austria
Cairn, together with Cheiron (its consortium partner), announced the proposed acquisition of a portfolio of upstream oil and gas production, development and exploration interests from Shell Egypt NV and Shell Austria GmbH (Shell) (the "Assets") in the Western Desert, onshore The Arab Republic of Egypt (the "Transaction" or the "Acquisition") for a purchase price of US$646 million (US$323 million net to Cairn), with additional contingent consideration of up to US$280 million (US$140 million net to Cairn) if certain requirements are met. Capricorn Egypt, a wholly owned subsidiary of Cairn, will acquire 50% of the Assets, with the remaining 50% acquired by Cheiron.
---
The Acquisition is in line with Cairn's strategy of seeking to grow, diversify and extend its production base. The portfolio offers low cost production, near-term development and exploration potential, provides immediate operating cashflow contribution and adjusts our overall hydrocarbon split towards gas.
---
Transaction Highlights
Adds working interest 2P reserves of 113 mmboe as at 31 December 2020
Adds low-cost 2021 forecast working interest production of between 33,000-38,000 boepd with an opex/bbl of <US$6/boe, with significant potential to increase production levels in future years
Two-thirds of production from the Assets is gas weighted, adjusting Cairn's current hydrocarbon split towards gas
Significant Cashflow from Operations (CFFO) contribution: average CFFO1 for previous three reported years (2017 – 2019) was ~US$140 million net to the interests being acquired by Cairn
Enhances near-term growth opportunities with 2C contingent resources working interest of 49 mmboe as at 31 December 2020 to Cairn and significant exploration potential remaining
Cairn, together with Cheiron, plans to finance the Acquisition with a new joint acquisition reserve-based lending facility of up to US$350 million, joint junior debt facility of US$100 million and existing cash on balance sheet
The economic effective date of the Acquisition is 1 January 2020. Production for the assets being acquired averaged 83,000 boepd (Cairn working interest of 41,500 boepd) in 2020
---
Information Source: Read Full Release ..–>
---
Press release by: