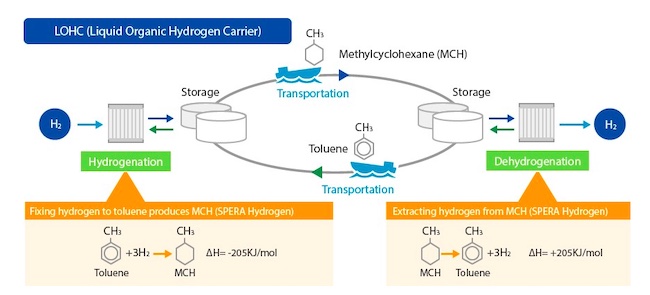 Commercial-Scale Hydrogen Imports to the Netherlands
The Port of Rotterdam Authority (POR), Koole Terminals, Chiyoda Corporation and Mitsubishi Corporation have entered into an MoU for the joint-study of commercial-scale imports of hydrogen to the Port of Rotterdam utilizing Chiyoda?s hydrogen storage and transportation technology (SPERA HydrogenTM).
---
In accordance with the terms of this MoU, MC will take the lead in forging a hydrogen business value chain. Through this and other initiatives, the sogo shosha is demonstrating its commitment to environmental conservation and the development of sustainable societies by helping to achieve long-term emission-reduction targets and accelerate energy transitions in Europe.
---
Information Source: Read More…..