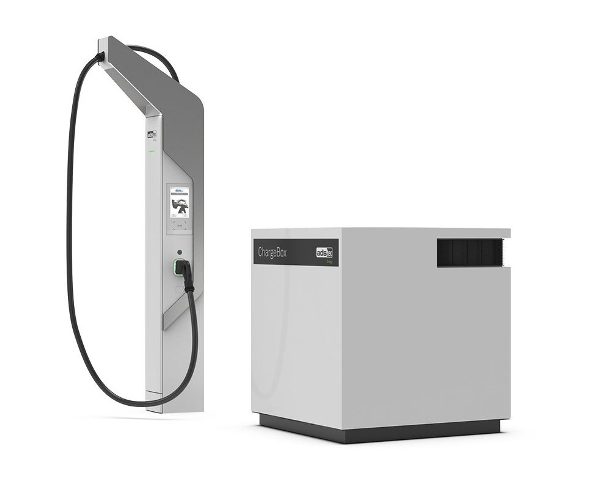 ADS-TEC Announce Fiscal Year 2021 Results and Provides 2022 Guidance
ADS-TEC Energy plc (NASDAQ: ADSE), a global leader in battery-buffered, ultra-fast charging technology, today announced audited financials for fiscal year 2021 and guidance for 2022. The company also announced strong performance and continued growth in its key segments with contracted business in municipalities, oil and gas, hospitality, big box retail, charging network operators, EV fleets, automotive OEM dealerships, and large last-mile delivery services since its business combination with EUSG at the end of December 2021. ADS-TEC Energy made announcements in each of these segments, starting with an initial order by Porsche for more than 400 ADS-TEC Energy ChargeBox stations, which was completed in Q2 2021.
In March of 2022, ADS-TEC Energy signed GenZ EV Solutions (GenZ EV) as its designated distributor of electric vehicle (EV) charging solutions to the automotive market in North America and South America. GenZ EV, a new company founded by automotive industry veterans with deep expertise, will be distributing ADS-TEC Energy charging technology to automotive OEMs, automotive dealerships and automotive fleet companies. There are over 18,000 automotive dealers in the U.S. alone, representing a multi-billion dollar market opportunity.
In the retail segment, ADS-TEC Energy is preparing the implementation of a two-site trial for ChargeBox systems. The first is in a retail outlet mall in Miami-Dade County, Florida. The second is with a leading specialty outdoor sporting goods company located in the Midwest U.S. ADS-TEC Energy also continues its negotiations with both Tier 1 and Tier 2 oil and gas companies as well as charge-point operators across North America and Europe.
To meet this continued growth, ADS-TEC Energy has narrowed its search to three states for sites to establish a US-based factory and executive offices. A public announcement is expected following the close of negotiations.
---
Financial & Operational Highlights
The below represents summary financial and operational figures for fiscal year 2021.
Revenue of €33.0 million
Gross loss of €2.3 million
Net loss of €87.6 million
Adjusted gross profit of €0.8 million
Adjusted EBITDA of (€15.2) million
Adjusted Result before tax of (€21.4) million
Cash Flow from Operations of (€18.3) million
Capital Expenditure of €5.6 million
---
2022 Financial & Operating Guidance
ADSE is introducing FY2022 guidance as follows:
Total revenue of €80 – €100 million for FY2022
Revenue in FY2022 will be backloaded to second half based on confirmed order backlog
Additionally, ADSE is initiating charging unit sales target guidance: during FY 2022, ADSE expects to sell a total of 400 to 500 units.
---
Information Source: Read More–>
Energy, Climate, Renewable, Wind, Biomass, Sustainability, Oil Price, LPG, Solar, Commodity, Coal, Electric Power, Energy Transition,