CATL gets World's First Access Certification under UNECE Regulation
CATL has recently obtained the world's first UNECE R100.03 approval for EV battery systems, which is granted by the German Ministry of Transport.
International standards and regulations play a crucial role in improving the safety of EV batteries worldwide. UNECE Regulation No. 100, which addresses internationally recognized general requirements for the electrical safety of electric vehicles, brought the R100.03 amendments into effect in June 2021.
The new regulation has imposed higher requirements for EV battery systems, and has added safety risk specifications regarding electrical safety, mechanical safety, environmental safety and functional safety. From September 1, 2023, all EV battery systems exported to the member states of the UNECE must obtain this certificate.
Being the first company to receive the approval in the industry demonstrates UNECE's full recognition of CATL's safety philosophy of "quality first" and its capabilities in battery systems. Supported by the advanced solutions in the field of electrical safety, CATL will lead the constant enhancement of the safety and compliance of EV batteries, thus helping accelerate the global electric mobility.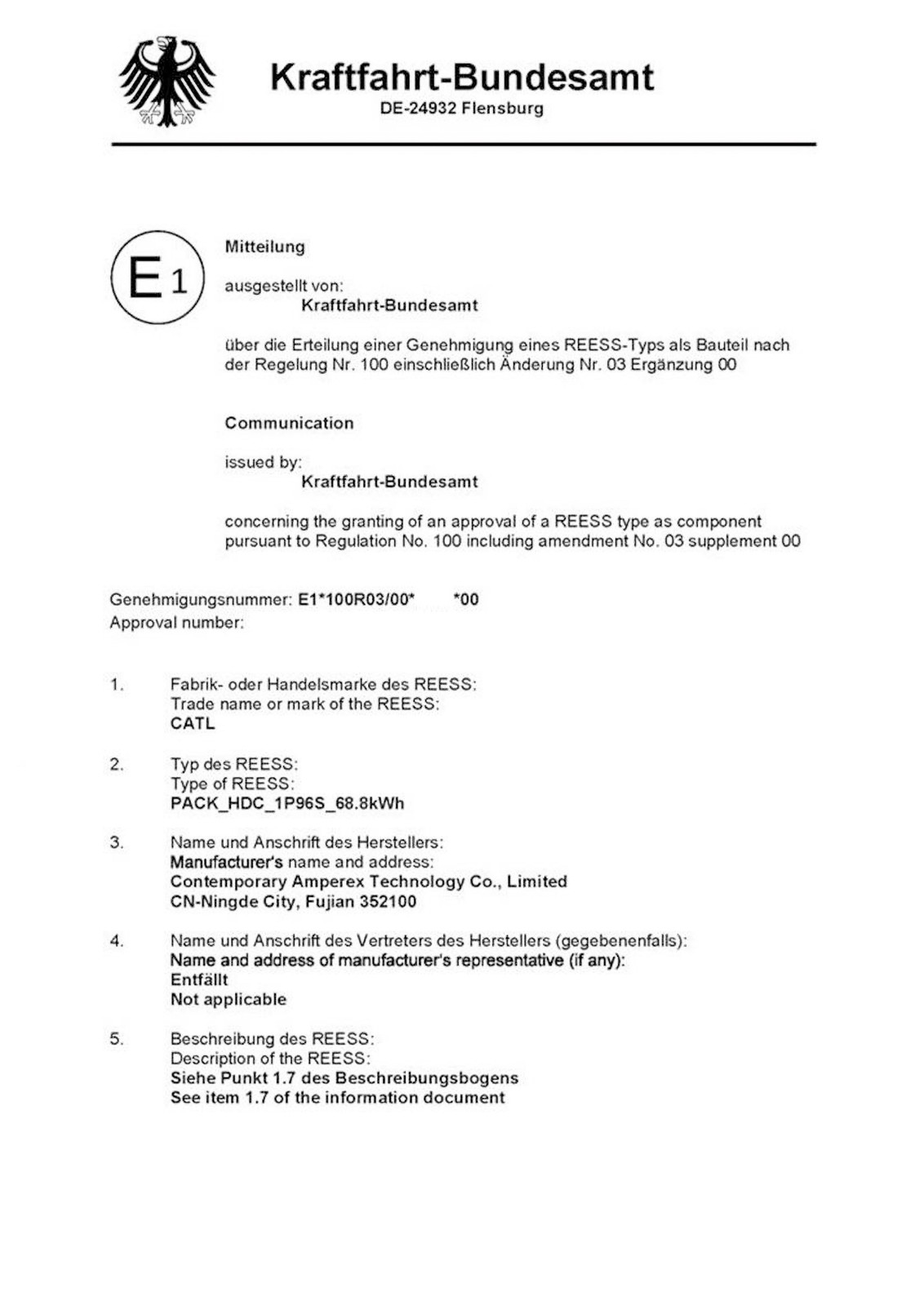 ---
Information Source: Read More
ENERGY | ELECTRIC POWER | NATURAL GAS | AUTOMOTIVE | CLIMATE | RENEWABLE | WIND | TRANSITION | LPG | OIL & GAS | SOLAR | ELECTRIC VEHICLES| BIOMASS | SUSTAINABILITY | OIL PRICE |