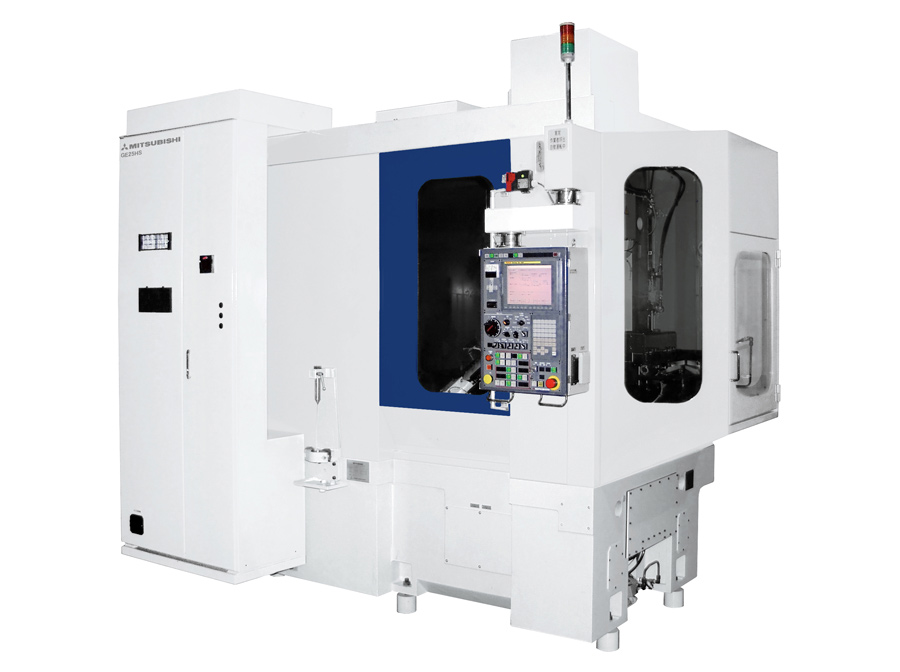 MHI Machine Tool Launches Two New Hobbing Machines
Mitsubishi Heavy Industries Machine Tool Co., Ltd., a part of Mitsubishi Heavy Industries (MHI) Group, announces June 2021 launch of the new GE15HS and GE25HS models of hobbing machines. Emphasizing high precision and efficiency, the new machines focus on electric and hybrid cars amid the global trend toward decarbonization.
---
The new machines produce high-precision gears required in these new vehicles. These new machine models are a significantly improved addition to the GE Series of hobbing machines, which has shipped more than 2,800 units since its launch in 2004.
---
The GE15HS model is for gears with a maximum diameter of 150mm, widely used in automobiles and motorcycles.
The GE25HS model for large-diameter gears up to 250mm in diameter, such as automobile differential gears. With its high-efficiency processing, this model utilizes a high-speed, high-power spindle eliminating the effects of temperatures variation during production. 
---
Information Source: Read Full Release ..–>
---