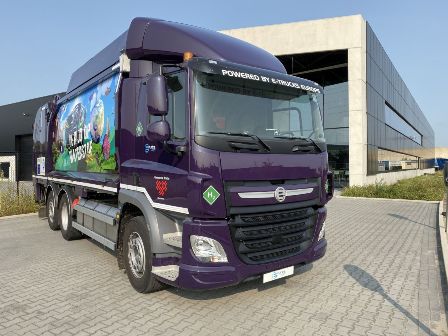 Proton Motor announce Follow-on order for Hydrogen refuse trucks
Proton Motor Fuel Cell GmbH, announces the receipt of a further order from E-Trucks Europe ,
Based in the Netherlands and Belgium, the specialist for the construction of hydrogen-electric commercial vehicles has ordered seven additional fuel cell systems from Proton Motor. This was preceded in 2020 by the production of the first five "HyRange®" solutions from the Bavarian technology provider to increase reach in the context of the EU-funded project "REVIVE" (Refuse Vehicle Innovation and Validation in Europe).
---
The current order, which is again intended for use in refuse collections trucks, is detached from this. Both sides have also agreed on maintenance arrangements for the next five years.
Follow-on order confirms reliability of hydrogen refuse collection vehicles
---
Proton Motor Fuel Cell GmbH are the German cleantech expert for hydrogen fuel cells and electric hybrid systems with a CO2-free footprint,
---
Information Source: Read Full Release ..–>