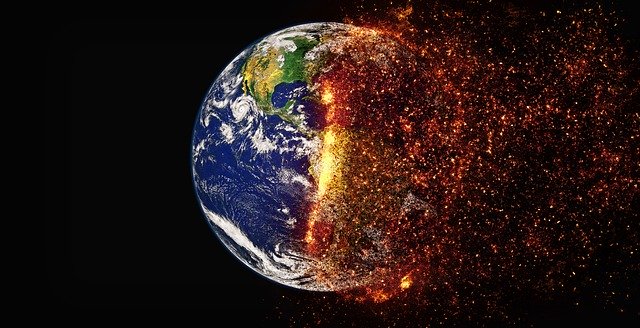 COP26 News Briefs, 04 Nov
UK Business and Energy Secretary Kwasi Kwarteng met with US Secretary of Energy Jennifer M. Granholm today (4 November 2021) at the UN COP26 summit in Glasgow, where they discussed strengthening cooperation to accelerate the global transition to clean energy and build back better ambitions. The meeting marked the launch of the US-UK Strategic Energy Dialogue, a commitment made by Prime Minister Johnson and President Biden in June 2021, to deepen collaboration in areas such as clean energy technologies, industrial decarbonisation, nuclear energy, and energy security, as well as science and innovation. Secretary Granholm and Secretary of State Kwarteng set out their visions for how the Strategic Energy Dialogue will steer collaboration and global leadership in the coming years – recognising the critical role energy will play for both nations' shared climate objectives, national and economic security, and the foundation for a robust clean energy economy. Read More
---
The end of coal – the single biggest contributor to climate change – is in sight thanks to the UK securing a 190-strong coalition of countries and organisations at COP26, with countries such as Poland, Vietnam, Egypt, Chile and Morocco announcing clear commitments to phase out coal power. UK's campaign sees major banks commit to end financing coal, on top of China, Japan, Korea and the G20 commitments to end overseas finance for coal generation by the end of 2021, effectively ending all public financing of new unabated coal power
agreed under the UK's COP26 Presidency, countries pledge to accelerate coal phase out and rapidly scale up deployment of clean power generation, marking a momentous turning point in the global clean energy transition Read More
---
60 of the UK's FTSE 100 companies have signed up to the United Nation's Race to Zero campaign – the largest ever global alliance committed to achieving net zero carbon emissions by 2050 at the latest, backed by independent experts and organisations to ensure everyone in the Race is following through on meeting their targets – signally a strong shift in the UK economy to a greener future.
Accelerating momentum from UK businesses means that pledges have more than quadrupled since November last year, now representing total market capital of over a trillion pounds and combined turnover of £700 billion.
Globally, over 5,200 companies of all sizes have now joined the UN Race to Zero, representing sectors like transport, technology, manufacturing, retail, and finance. Nearly half of these are British businesses, with the UK private sector demonstrating international leadership in global efforts to tackle climate change. Read More
---
Heads of Diplomatic Missions in Prague issue a joint statement during COP26.
We, Heads of Diplomatic Missions in Prague, join together during COP26 in Glasgow to express our hope that the world will find a way forward in this crucial moment. Six years after the unprecedented Paris Agreement, which saw world leaders committing to keep global temperatures from rising more than 2°C – and if possible 1.5°C – above pre-industrial levels, the world has not done enough. COP26 is a crucial opportunity to keep the 1.5°C limit alive.
Climate change affects us all. The nations suffering most from this crisis are already amongst the world's most fragile, and changing climate threatens to displace millions of people. We also see the effects of climate change much closer to home, in Central Europe, with more extreme weather conditions over the last years – drought, floods, tornadoes, high temperatures. Read More
---
In a speech to mark Finance Day,Work and Pensions Secretary of State Thérèse Coffey, outlined how the UK is leading the world in mobilising billions of pounds of climate finance, particularly through pensions funds, to help power the UK to net zero.
The Pensions Secretary also talked through the UK's agenda-setting progress in the financial sector, during discussions with international counterparts, panel events and roundtables.
While there, she took part in a Green Horizons panel discussion and met representatives of finance giants Blackrock, Legal and General, and Willis Towers Watson. Read More
---
COP26 is not the first time this misleading blame game has come up. India and China are undoubtedly both major emitters, with China responsible for 28 per cent of carbon emissions and India 7 per cent, ranking them first and third in the world.
But as the per capita analysis shows, they slip down the rankings when you account for their huge populations. Between them, China and India are home to more than a third of the planet's people -36 per cent in total.
And tallying up their territorial emissions belies the Global North's role in their carbon-intensive productions.
The US, UK, Japan, France and Germany in particular are increasingly outsourcing key parts of their industrial processes. Read More
---
New Zealand has a new law that forces its financial institutions to disclose the climate impact of its businesses.
Any bank with assets over NZ$1 billion (€620 million) will be required to follow the rule.
The law will affect around 200 of New Zealand's largest financial firms as well as big foreign banks, including Australia's four largest banks, Commonwealth Bank of Australia, Australia and New Zealand Banking Group, Westpac Corp and National Australia Bank. Read More
---
Adaptation Gap Report 2021. The report finds that there is an urgent need to step up climate adaptation finance. Estimated adaptation costs in developing countries are five to ten times greater than current public adaptation finance flows, and the adaptation finance gap is widening.
COVID-19 recovery stimulus packages are also becoming a lost opportunity to finance climate adaptation. Less than one third of 66 countries studied explicitly funded COVID-19 measures to address climate risks up to June 2021. Meanwhile, the heightened cost of servicing debt, combined with decreased government revenues, may hamper future government spending on adaptation. Read More
---
Carbon offsets: credible idea or corporate greenwashing? The European Union is currently developing systems to increase the credibility of carbon offsetting. These efforts are designed to place environmental impact at the centre of our economy and society. This will see companies, and countries, penalised for breaching environmental targets. But it could also see considerable additional income for those that contribute positively to the environment. Read More
---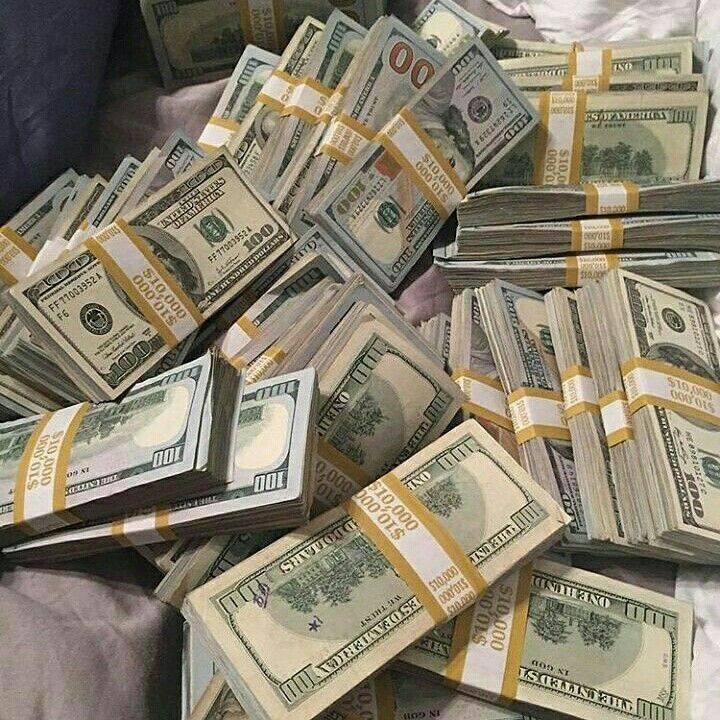 World's financial players pledge trillions of dollars
The world's largest banks and pension funds – over 450 financial firms across 45 countries responsible for assets of over $130 trillion – committed to a pledge known as the Glasgow Financial Alliance for Net Zero (GFANZ). The pledge states that by 2050, all assets managed by the institutions will be aligned with net zero emissions.
UK chancellor Rishi Sunak announced new requirements for firms to publish net zero transition plans setting out how they will decarbonize through 2050. Read More
---
A group of scientists who track heat-trapping gases that cause climate change said the first nine months of this year put emissions a tad under 2019 levels. They estimate that in 2021 the world will have spewed 36.4 billion metric tons of carbon dioxide, compared to 36.7 billion metric tons two years ago. At the height of the pandemic last year, emissions were down to 34.8 billion metric tons, so this year's jump is 4.9%, according to updated calculations by Global Carbon Project. Read More
---
Governments and big investors announced fresh plans Wednesday to pour trillions of dollars into curbing global warming, reflecting the financial world's growing embrace of efforts to fight climate change as both a business necessity and opportunity.
But some social justice activists called for scrutiny of investors' motives, warning that the same financial institutions that profited from funding fossil fuel firms were now being presented as green champions. Read More
---
---
The UK has announced more than £55m of support to help Pakistan tackle climate change as part of the COP26 global climate change summit this week. As global leaders come together for COP26, this is a critical time for Pakistan. It has been ranked the 8th most vulnerable country to climate change, and by 2100, rising temperatures mean 36% of glaciers along the Hindu Kush & Himalayan range will be gone.
The UK has already achieved notable successes. 90% of the world's economy is now covered by net zero targets, up from less than 30% when the UK took on the Presidency of COP26. This will help the most vulnerable countries like Pakistan. Read More
---
COP26 Well before Glasgow, the World Bank Group has been supporting efforts to build policy momentum for high-impact climate action. For instance: In December 2020, the Bank Group announced a new ambitious climate finance target: 35% of financing will support climate on average over the next five years; and at least 50% of IDA/IBRD climate finance will support adaptation.
In April 2021, the Bank Group announced it would align its financing flows with the Paris Agreement: World Bank will align all new operations starting July 1, 2023. For IFC and MIGA, 85 percent of Board approved real sector operations will be aligned starting July 1, 2023, and 100 percent of these operations starting July 1, 2025, two fiscal years later. The Bank Group is today the world's biggest multilateral financier of climate action in developing countries, having delivered more than $26 billion in 2021 alone – a record annual amount. Read More
---
New pledges mean we can keep global temperature rise to 1.9C, analysis shows… but UN target of 1.5C is highly unlikely to be reached Read More
---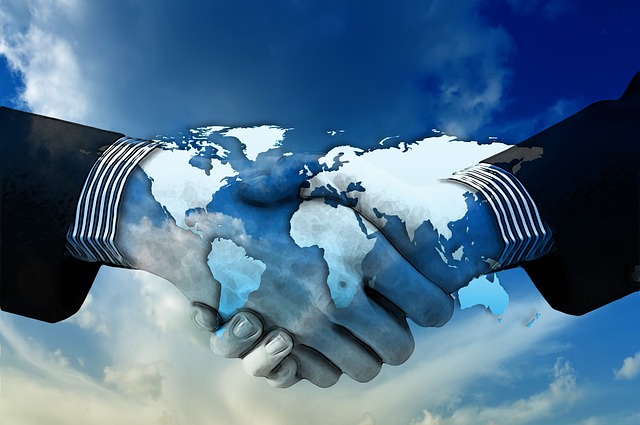 Countries made new commitments to increase finance to support developing countries to deal with the impacts of climate change, including a commitment from Norway to triple its adaptation finance, commitments from Japan and Australia to double their adaptation finance, and commitments from Switzerland, the US and Canada for the Adaptation Fund. This included the largest US adaptation finance commitment to date, to reduce climate impacts on those most vulnerable to climate change worldwide. While Canada committed to allocate 40% of its climate finance to adaptation. New commitments for climate financing also came from the United Kingdom, Spain, Japan, Australia, Norway, Ireland and Luxembourg, that build on the plan set out ahead of COP26 to deliver the $100 billion per year to developing countries. To combat the difficulties many countries face with the bureaucracy of securing climate investment, £100 million in new funding from the United Kingdom was announced today to support the approach of the Taskforce on Access to Climate Finance, co-chaired by the UK and Fiji. Read More
---
Oil and Gas News Straight from the Source
Please email us your industry related news for publication info@OilAndGasPress.com
Follow us: @OilAndGasPress on Twitter | Oil And Gas , Press on Facebook
Disclaimer; Most News articles reported on Oil and Gas, Press are a reflection of what is published in the media. Oil and Gas, Press ,is not in a position to verify the accuracy of daily news articles.