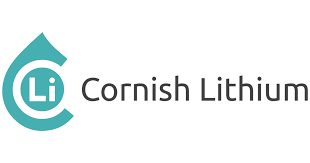 Cornish Lithium secures funding to fast-track UK supply of battery metals
Cornish Lithium Ltd, the innovative mineral exploration and development company based in Cornwall, UK, announced that it has secured a transformational investment package of up to £18 million from TechMet Limited, a leading technology metals investment company.
---
Securing long-term investment from TechMet is a significant step forward for Cornish Lithium and allows the Company to step up its activities towards creating a domestic supply of lithium and other battery metals for the UK.
---
The investment represents a key milestone for the Company given that it is the first investment that Cornish Lithium has secured from a financial institution. Cornish Lithium expects to benefit from TechMet's deep knowledge of the battery metals supply chain and extensive commercial and strategic relationships.
---
Information Source: Read More
Oil and gas, press , | Energy, Climate, Renewable, Wind, Biomass, Sustainability, Oil Price, LPG, Solar