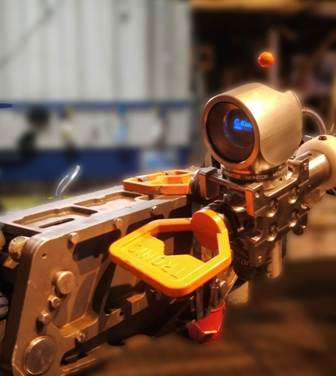 Cranium Engineering deploys C-Kore units again in Nigeria
C-Kore Systems recently completed another successful campaign with VAYCO Oil tools and their Nigerian partner Cranium Engineering for a major oil operator offshore Nigeria. The CKore tools were used to test the electrical integrity of the subsea assets. With their quick results, the C-Kore tools insured minimum interruptions to the field, reducing the vessel time on the operation while not requiring any additional personnel offshore.
C-Kore's subsea testing units are used on both asset integrity and installation operations to verify the health of subsea electrical systems.
---
The Cable Monitor unit tests the insulation resistance and continuity of the electrical line while the Subsea TDR unit localises faults with an accuracy of around 20cm.
---
Sola Adekunle, CEO of Cranium Engineering commented, "Our customer was extremely pleased how easy the C-Kore units were to use. The high quality of the data they quickly provided minimised the downtime on the field. With the added benefit of being automated, the CKore tools also reduced the number of offshore personnel needed, which is extremely helpful in the midst of the COVID-19 pandemic."
---
Greg Smith, General Manager for C-Kore Systems continued, "We are pleased to be working with VAYCO and Cranium Engineering again in Nigeria. We designed our C-Kore tools to be easy to use while still retrieving high quality data. With the automated testing, our customers save money by reducing the testing time required on their offshore operations."
---
Information Source: Read Full Release ..–>
---