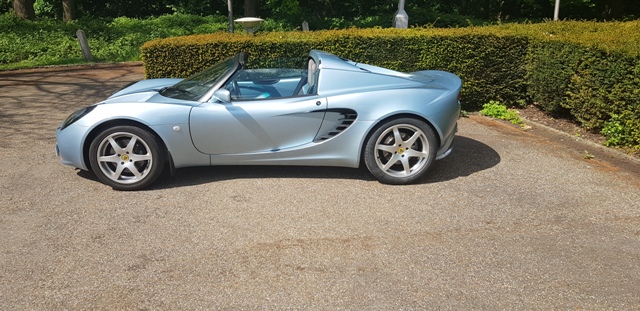 Energy / Automotive News As Reported to 8 May 2022.
U.S. Rig Count Up by 7 to 705 rigs
---
Pony.ai, the leading global autonomous driving technology company, announced it is the first and only autonomous driving (AD) company to obtain a taxi license in China. Pony.ai was awarded a permit to operate 100 autonomous vehicles as traditional taxis in Nansha, Guangzhou. In May, Pony.ai will start charging fares in the entire 800 square kilometers of Nansha with 100 robotaxis and intends to gradually expand the scale and scope of service to other areas of Guangzhou to benefit more residents. Passengers can hail rides and pay for the service through the PonyPilot+ App. The robotaxis will operate in both daytime and nighttime with service hours from 8:30 to 22:30 and with fares based on the standard taxi pricing in Guangzhou. While the Pony.ai robotaxi currently retains a safety driver, the company expects to remove the driver over the short to intermediate time frame. Read More
---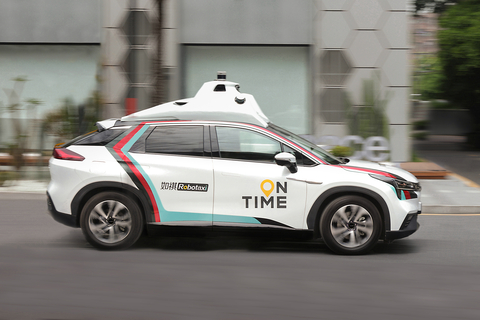 Pony.ai, the leading global autonomous driving technology company, announced a deeper partnership with Ontime, GAC's ride-hailing app. As part of the partnership, Pony.ai will integrate its virtual driver technology into GAC vehicles, which will then be used on GAC's Ontime ride-hailing platform. Ontime expects to launch its fee-charging robotaxi service in Guangzhou during 2022. The service will launch with an initial fleet of approximately 100 autonomous driving Ontime vehicles. In addition, riders will be able to request Pony.ai autonomous vehicles through the Ontime App as well as through Pony.ai's own PonyPilot+ App. Pony.ai is also investing in Ontime's Series A financing. Read More
---
On April 19, after over a year of operation in Chile, GAC MOTOR released the brand-new, trendy and comfy SUV – ALL NEW GS4.
ALL NEW GS4 is one of GAC MOTOR's most practical models for everyday living and satisfies a wide range of scenarios. The brand new version of this trendy SUV greeted the people of Chile with a revamped design and research-based optimization tweaks. On the inside, the ALL NEW GS4 features a high-tech cabin designed to stimulate all 5 senses, from the luxurious feel of high-grade leather seating to the Bluetooth connectivity. Other intelligent technology features include memory seat buttons and a large, user-friendly intelligent touch screen. Read More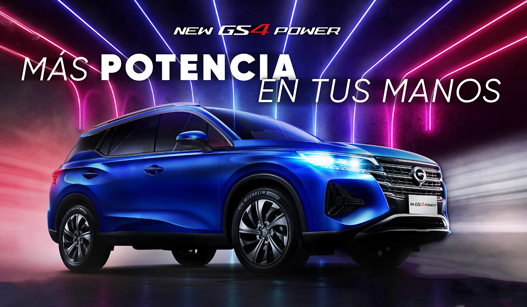 Global Marketing, Long-term Development. GAC MOTOR's international development has been highly visible through many high-level of cooperation and marketing activities in the first quarter.
In Nigeria, for example, the brand has partnered with the Lagos State Government on the public ride-hailing project Lagride, providing a hefty 1000 vehicles to support the project. Lagride launched with the goal of upgrading transport system in Lagos with a world-class e-hailing platform. The scheme encourages local employment and socio-economic growth, further strengthening GAC MOTOR's brand reputation in Nigeria. In addition to building long-term ties with the local government through economic support, this collaborative transport project will bolster GAC MOTOR's reputation as a highly reliable vehicle supplier. The brand has also been displaying its newest and most exciting products at auto shows around the world, including the EXPOCRUZ 2021 in Bolivia , the Manila Auto Show 2022 and Riyadh AutoVille 2022, one of the most influential auto shows in the Middle East. The impressive lineup put on display included the GS8, GS5, All New GS4, and other popular models. Read More
---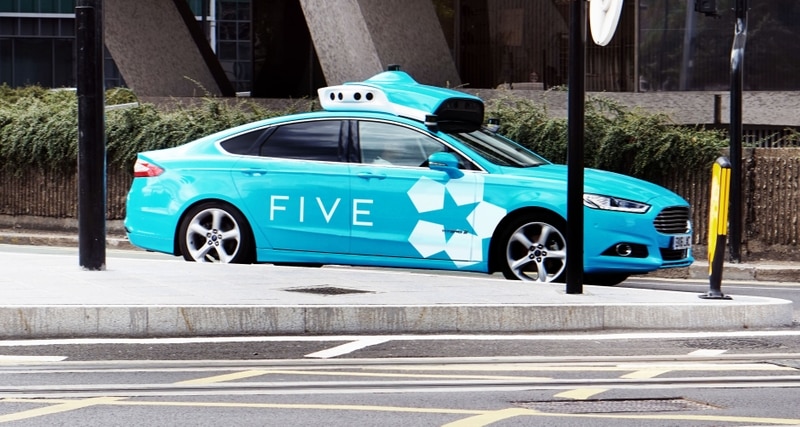 Bosch has acquired self-driving software company Five AI for an undisclosed amount. The acquisition marks Bosch's latest foray into the autonomous vehicle market. Stan Boland Five CEO, Commented "I'm so pleased to announce that Five is joining Bosch's Automated Driving business unit. When we began our journey in automated driving (AD) in 2016, we had a vision for a safer, fully autonomous future of transport. Our dream? To build Europe's leading SAE level 4 AD company.
We built an exceptional team, we demonstrated a really cool level 4 self-driving system on public roads in London, and we used that unique experience to learn.
We learnt that it's simply impossible to build a safe AD system without also building a development and test environment that's tightly-coupled to it. So we pivoted a lot of our company to the task of building that. We also learnt that not only did the auto world have much to teach the tech world, but that the tech world had the means of solving problems the auto world couldn't solve alone. The important lesson was that the winning model is clearly auto+tech together, under the same roof, solving the same problems.
And so to Bosch. It's so clearly the world's champion in driving assistance technologies, and those are the very same capabilities needed for many aspects of level 4 AD. Five's corresponding superpowers live in fields complementary to those, in the same solution space. The challenges in AD turn out to be deep in each component and wide in system and environment contexts." Read More
---

Werner Enterprises, Inc. (Nasdaq: WERN), a premier transportation and logistics provider, reported results for the first quarter ended March 31, 2022. "The Werner team once again achieved strong first quarter results in our Truckload Transportation Services and Logistics segments," said Derek J. Leathers, Chairman, President and Chief Executive Officer. "This was our seventh consecutive quarter of record quarterly adjusted earnings per share. We are delivering superior service with valued capacity solutions for our winning customers. Our durable and resilient business model is performing well, and Werner is built to thrive over the long-term regardless of the economic and freight environments."
Total revenues for the quarter were $764.6 million, an increase of $148.2 million compared to the prior year quarter, due to Truckload Transportation Services ("TTS") revenues growth of $95.5 million and Logistics revenues growth of $51.2 million. Operating income of $83.5 million increased $21.0 million, or 34%, while operating margin of 10.9% increased 80 basis points. On a non-GAAP basis, adjusted operating income of $86.2 million increased $23.5 million, or 37%. Adjusted operating margin of 11.3% increased 110 basis points from 10.2% for the same quarter last year. Operating income in the Truckload Transportation Services segment increased $18.5 million due to fleet growth, higher freight rates and increased gains on sale of equipment, offset by cost increases for driver pay and driver sourcing, equipment maintenance and insurance and claims. On a non-GAAP basis, adjusted operating income in TTS increased $19.4 million, or 33%. Werner Logistics operating income increased $4.1 million resulting from improved revenue growth and an expanded operating margin. On a non-GAAP basis, adjusted operating income in Logistics increased $5.6 million, or 158%. More
---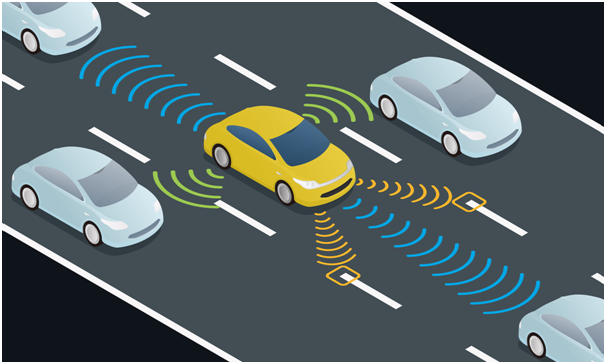 TuSimple (Nasdaq: TSP), a global self-driving technology company based in San Diego, announced an advanced integration with Werner Enterprises to provide roadside service and support to customers operating in "driver-out" SAE L4 autonomous mode on the TuSimple Autonomous Freight Network (AFN).
The integration pairs Werner Enterprises' expansive roadside service network with the TuSimple Oversight system on the rapidly expanding TuSimple AFN. The TuSimple AFN is a rapidly expanding transportation network that allows freight to be moved from point to point safely and reliably employing driver-out SAE L4 autonomous trucks. The network is operational from Arizona to Florida, with over 11,200 mapped miles, and will be expanding to include major logistic routes in its next phase of development. This integration is part of the TuConnect platform, a major component of the ecosystem that comprises the AFN.
The integration is further evidence of TuSimple's mission to ensure that every carrier operating on the TuSimple AFN has the best options for its fleet to receive immediate assistance for vehicles in the event that they require expedited service. Carriers will have their choice of service and support providers, including their preferred dealership, aftermarket service provider, or a Werner Enterprises authorized service center. Werner Enterprises' nationwide network of 24/7 support will play a fundamental role in providing nationwide support to all TuSimple vehicles in operation alongside the rapidly expanding AFN. TuSimple is committed to supporting its customers as they develop plans to adopt, integrate and scale AV trucks in their fleets.
The strategic relationship with Werner Enterprises encompasses an important next stage in the development of the AFN and TuSimple driver-out commercialization. Specifically, TuSimple will be utilizing Werner Enterprises' roadside assistance services along the TuSimple AFN to support commercialization in the Texas Triangle in events that require immediate roadside service or maintenance. More
---
Nissan wowed Formula E racing fans with another of its high performance all-electric cars – the LEAF NISMO RC. Based on the Nissan LEAF road car, this carbon fiber-bodied, twin-motor, track-only prototype took a handful of guests on hot laps, showcasing it's thrilling 3.4 seconds 0-100 km/h sprint performance.
Nissan races in Formula E to bring the excitement and fun of zero-emission electric vehicles to a global audience. As part of its goal to achieve carbon neutrality across its operations and the life cycle of its products by 2050, Nissan intends to electrify every all-new vehicle offering by the early 2030s in key markets. The Japanese automaker aims to bring its expertise in transferring knowledge and technology between the racetrack and road for better electric vehicles for customers More
---
Region
Period
Rig Count
Change from Prior
U.S.A
06 May 2022
705
+3
Canada
06 May 2022
91
-4
International
April 2022
806
-9
Baker Hughes
---
Free2move Acquires Share Now
Free2move announced it has signed an agreement to acquire car sharing company Share Now, a joint venture formed by Mercedes-Benz Mobility Group and BMW Group in 2019. This proposed agreement further positions Free2move as the leading global mobility player, adding 14 major European cities and 10,000 vehicles to Free2move's existing car sharing fleet of 2,500 vehicles.
In the demanding world of mobility, where users seek to optimize every minute, time is precious. Moving a customer is a great responsibility. Free2move has designed an innovative mobility service model that adapts to its customers. This solution, already operational in the United States and Europe, allows a customer to take a car for a few minutes or a few hours. If a customer would like the vehicle longer, they are able to keep the same car without changing the contract − Free2move pricing adjusts automatically.
"Integrating Share Now's strong position in major European cities will allow our customers to gain greater access to a wider range of services to satisfy their varied mobility needs," said Brigitte Courtehoux, Free2move CEO. "Equally important, this acquisition will also accelerate our profitable growth. We are now a step closer to achieving our goal of expanding Free2move's worldwide presence to 15 million active users by 2030."
Leveraging Free2moves' financial discipline and ability to manage a profitable business, this acquisition will further enhance its economies of scale and synergies, contributing to its Dare Forward 2030 ambition of growing the profitable mobility service to net revenues of €2.8 billion with a first step of €700 million revenues in 2025.
Free2move recently announced the acquisition of Opel Rent, accelerating its growth strategy in Germany and Austria and pushing the transition from rent to mobility provider. Meanwhile, it has accelerated its car-sharing expansion in the United States, with service now available in Washington, D.C., Portland, Oregon, Denver, Colorado, Columbus, Ohio and Austin, Texas. Free2move also operates car sharing in Europe (Paris and Madrid). Completion of the acquisition is subject to customary closing conditions, including the satisfaction of antitrust requirements Read More
---
---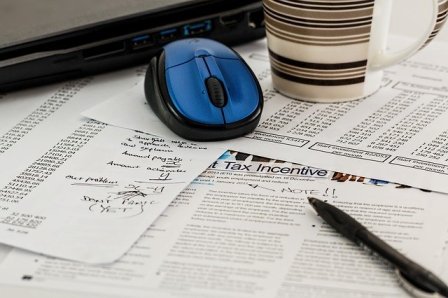 Stellantis Report First Quarter 2022 Shipments and Revenues
Net revenues of €41.5 billion, up 12% compared to €37.0 billion for Q1 2021 Pro Forma(1) reflecting strong pricing and vehicle mix, as well as favorable FX translation effects
• Consolidated shipments(2) of 1,374 thousand units, down 12% primarily due to impact of unfilled semiconductor orders
• Total new vehicle inventory of 807 thousand units at March 31, 2022, broadly in line with December 31, 2021; Company inventory of 179 thousand units
• Ordinary dividend of €1.04 per share approved at AGM and paid to shareholders in April 2022
All comparisons are to Q1 2021 Pro Forma(1)
"Q1 Net revenues were up 12% thanks to strong net pricing, favorable vehicle mix and positive FX translation effects, while shipments were down 12%. Our full-year guidance for double-digit Adjusted operating income(3) margins and positive cash-flow is confirmed, despite supply and inflationary headwinds, as good product momentum and strategic partnerships continue to pave the way."
Richard Palmer, CFO Commented: Today's results, driven by our successful product and technology offensive, demonstrate the ability of Stellantis to overcome the prevailing headwinds, while also executing Dare Forward 2030, a bold strategic plan for the coming decade. Stellantis' Q1 2022 revenues indicate the strength of fresh products including Jeep Grand Cherokee L and Wagoneer/Grand Wagoneer for North America; DS4, Fiat New 500, Opel Mokka, and the light commercial vehicles range for Enlarged Europe; Jeep Grand Cherokee, Peugeot 3008 and Citroën C4 for Middle East & Africa; while Fiat Pulse, Jeep Compass, Peugeot 208 and Fiat Cronos strongly contributed to South America market leadership(5). Meanwhile, Stellantis low emission vehicles(6) product momentum continues, leading to Enlarged Europe BEV(7) sales being up more than 50% year-over-year. The Company also made important progress towards its planned battery capacity of 400 GWh by 2030 by executing strategic partnerships during Q1 2022 with LG Energy Solution and Automotive Cells Company (ACC) that will respectively bring the first large scale lithium-ion battery manufacturing plant to Canada (Windsor) and a new battery facility to the Termoli (Italy) plant. In another key area of the Dare Forward 2030 plan, which sets a steadfast course towards a sustainable future, Stellantis entered into strategic partnerships with Amazon and Foxconn as part of the software defined push. Read More–>
---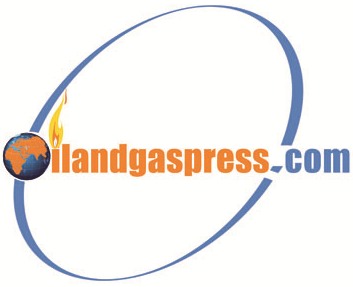 OilandGasPress Energy Newsbites and Analysis Roundup |Compiled by: OGP Staff, Segun Cole @oilandgaspress.
Disclaimer: News articles reported on OilAndGasPress are a reflection of what is published in the media. OilAndGasPress is not in a position to verify the accuracy of daily news articles. The materials provided are for informational and educational purposes only and are not intended to provide tax, legal, or investment advice.