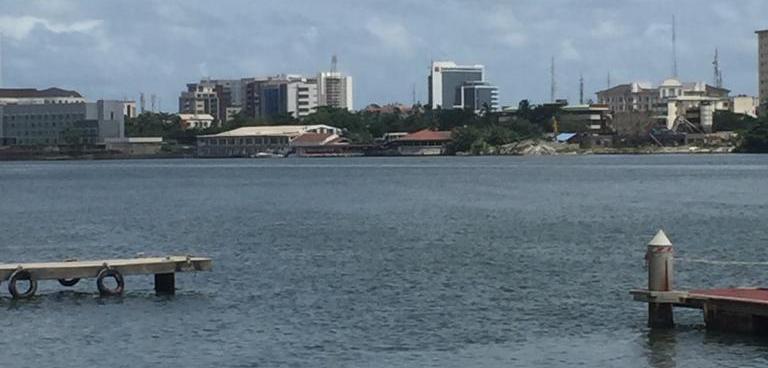 Energy News Digest, Oil and Gas, 13th Dec. 2021
The OPEC+ group delivered the 400,000-bpd production increase in November, but it was still more than half a million barrels per day short of its overall oil production quota last month, the latest Argus survey showed on Friday. Production at OPEC+ was still 580,000 bpd below the target for November, the survey found. OPEC members Saudi Arabia, Iraq, and Nigeria raised their production the most last month. The Saudis increased output by 110,000 bpd—as per the quota in the deal. Iraq also saw a large increase, by 90,000 bpd, exceeding its production ceiling, the Argus survey found. Nigeria's oil production rebounded in November, rising by 100,000 bpd to 1.49 million bpd, following disruptions in October. Still, Nigeria continued to pump below its quota, to the tune of 160,000 bpd, according to the Argus survey. Read More
---
Sustained efforts by the US to boost domestic solar PV manufacturing capabilities by imposing anti-dumping tariffs on Chinese modules have comprehensively failed, a Rystad Energy report reveals. Although the tariffs have indeed decimated direct shipments from China, they have been unsuccessful in decreasing overall US dependency on imports, which are set to hit a new annual record in 2021. The US is on track to import a record 27.8 gigawatts (GW) of solar PV panels in 2021 from a range of countries, up from 26.7 GW last year. If recent import trends continue, solar PV imports for 2021 will be worth $8.9 billion in total, a marginal increase from the 2020 total of $8.7 billion, which was also a new record at the time. In 2008, 22% of all PV modules imported into the US were of Chinese origin. A year later, Chinese PV manufacturers deployed a new business strategy with aggressively low margins which enabled them to outcompete their peers and dominate the US market. As a result, by 2011 the share of Chinese PV imports had risen to 57%. Tariffs on Chinese modules introduced by the US in 2012 led to a rapid decline in the market share of Chinese manufacturers, with 2021 estimates now below 1%. Read More
---
Rosneft is hoping the government will allow it to export natural gas by pipeline, Didier Casimiro, the company's first vice president, told the Vedomosti newspaper. The government is considering the proposal, which was made at a meeting held by President Vladimir Putin, Casimiro said. "We are hoping very much that the decision on this issue will be positive," he said. Rosneft is seeking to export 10 bcm of natural gas by signing an agent agreement with export monopoly Gazprom, according to Russian Energy Minister Nikolai Shulginov. Rosneft also plans to increase the share of gas in its fossil fuel production from to 20% to 25% of the total, Casimiro said. Read More
---
Saxo Bank's Ole Hansen: COT: Yearend risk reduction despite underlying strength
Crude oil (OILUKFEB22 & OILUSJAN22) trades near a three-week high as the market continues to view current omicron worries as short term concerns and mounting speculation that China, the world's biggest buyer of crude oil, will start adding fiscal stimulus in early 2022 in order to stabilise the economy. Both Brent and WTI are challenging their 21-day moving averages with a break above potentially adding more technical momentum. Speculators meanwhile reduced Brent crude oil longs in the week to December 9 for a ninth, and nine weeks of non-stop reductions have seen the net long drop to a 13-month low. A behavior which is in stark contrast to the overall market belief in higher prices into 2022. Focus turning to monthly oil market reports from OPEC today and IEA tomorrow. Read More
---
Ghana has no issue presently with spillage, but equipment, personnel and inter-operability mechanisms among sector players place Ghana on a high pedestal for future crisis management. The Environmental Protection Agency says the many simulation exercises and observation of best practices around the globe give Ghana a proper stand to manage any oil spill issues. The EPA was also developing an environmental Management Policy to guide some new development in the oil and gas sector. Read More
---
Commodity Prices
Units
Price $
change
Crude Oil (WTI)
USD/bbl
$71.44
Down
Crude Oil (Brent)
USD/bbl
$74.78
Down
Bonny Light
USD/bbl
$74.38
—
Natural Gas
USD/MMBtu
$3.92
Down
OPEC basket 10/12/21
USD/bbl
$74.03
Down
At press time 10th December 2021
---
Subsea 7 S.A. today announced transactions made in accordance with its share repurchase programme during the week commencing 6 December 2021. In the period from 6 December until 8 December Subsea 7 S.A. has repurchased a total of 380,290 own shares at the Oslo Stock Exchange at an average price of NOK 64.7553 per share. Date on which the share repurchase programme was announced: 25 July 2019, with a two-year extension announced on 16 April 2021. The duration of the share repurchase programme: until 14 April 2023. Read More
---
Iran plans to cut oil output and prioritize defense spending in its 2022-2023 draft budget because of sanctions and US-Israeli threats linked to its nuclear program. Iranian news agencies reported that the draft, presented Sunday, projects GDP growth of eight percent. President Ebrahim Raisi submitted the draft to parliament for a vote expected by the end of 2021. Read More
---
The Nord Stream 2 gas pipeline from Russia will not be allowed to operate in the event of any new "escalation" in Ukraine, under an agreement between Berlin and Washington, Germany's new Foreign Minister Annalena Baerbock said on Sunday. Read More
---
Rosneft is hoping the government will allow it to export natural gas by pipeline, Didier Casimiro, the company's first vice president, told the Vedomosti newspaper. The government is considering the proposal, which was made at a meeting held by President Vladimir Putin, Casimiro said. "We are hoping very much that the decision on this issue will be positive," he said. Read More
---
Baker Hughes Rig Counts,The business barometer for the drilling industry and its suppliers North America Rig Count up by 7.Canada Rig Count is down 3 from last week to 177, with oil rigs down 3 to 110, gas rigs unchanged at 67.
Region
Period
No. of Rigs
Change
U.S.A
10th December 2021
576
+7
Canada
10th December
177
-3
International
Nov.2021
817
—
---
272 companies worldwide – worth US$12 trillion in market cap – have today been highlighted for their environmental leadership, based on their level of transparency and performance on climate change, forests and water security. These leading companies have been named on CDP's prestigious annual A List, and are among nearly 12,0001 ranked A to D- on their environmental performance by CDP – the non-profit that runs the world's environmental disclosure system for companies, cities, states and regions. Read More
---
High Demand for Crude Oil Worldwide is Estimated to Amplify Growth Opportunities. The growth of the global crude oil pipelines market is likely to be influenced by the rising demand for crude oil across the globe. According to the estimates of International Energy Agency (IEA), around 1 Mn barrels is needed every day by the end of forecast tenure, from 2020 to 2030. In an effort to meet this ever rising demand for crude oil, the capacity of the pipelines is estimated to be improved and new pipeline-related projects are being commissioned. These factors are estimated to encourage expansion of the global crude oil pipelines market in the future. Read More
---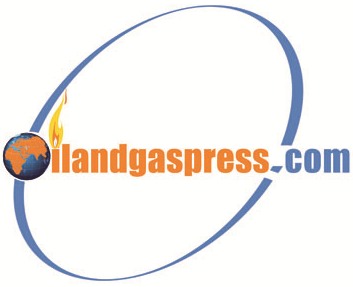 OilandGasPress Energy Newsbites and Analysis Roundup |Compiled by: OGP Staff, Segun Cole @oilandgaspress.
News articles reported on OilAndGasPress are a reflection of what is published in the media. OilAndGasPress is not in a position to verify the accuracy of daily news articles. The materials provided are for informational and educational purposes only and are not intended to provide tax, legal, or investment advice.