Energy News Digest, Oil and Gas, 15th Dec. 2021. OPEC daily basket price stood at $74.28 a barrel
The International Energy Agency (IEA) on Tuesday said a surge in COVID-19 cases with the emergence of the Omicron variant will dent global demand for oil at the same time that crude output is set to increase, especially in the United States. KBR was awarded eight prime contracts as a part of the General Services Administration (GSA) ASTRO multiple award, indefinite delivery/indefinite quantity (IDIQ) contract, which encompasses services related to manned, unmanned, and optionally manned systems, robotics, and platforms. Read More
---
Fugro has opened a state-of-the-art testing laboratory on the construction site of Hong Kong International Airport's Three-Runway System (3RS).Fugro's new laboratory is staffed by a dedicated team of engineers and technicians, who are using cutting-edge technology and equipment to test and report on materials within the time frames specified by the Hong Kong Airport Authority, which has licensed the testing facility. Importantly, Fugro is now performing critical onsite analysis without generating the carbon emissions associated with transporting samples to offsite testing laboratories. Read More
---
The Fugro-led consortium MENENS (Methanol as Energy Step Towards Emission-free Dutch Shipping) has been awarded a grant from Dutch Government's Rijksdienst voor Ondernemend Nederland (Netherlands Enterprise Agency) for the development of methanol as a low-carbon shipping fuel. The 22 partners in the consortium represent the complete Dutch maritime sector, from equipment suppliers, designers, shipbuilders and ship owners to Geo-data and survey specialist Fugro. Read More
---
Russia was the world's third-largest producer of petroleum and other liquids and the second-largest producer of dry natural gas in 2020. Europe is Russia's main destination market for its oil and natural gas exports, and a significant share of Europe's oil and natural gas imports come from Russia. Russia is an influential member of the OPEC+ agreement and has actively coordinated with other OPEC+ members after demand rapidly declined as a result of restrictions on economic activity from the global COVID-1 pandemic. Read More
---
During the period from 6 to 10 December 2021, Eni acquired n. 1,982,000 treasury shares, at a weighted average price per share equal to 12.34533 euro, for a total consideration of 24,468,438.99 euro within the authorization to purchase treasury shares approved at Eni's Ordinary General Meeting of shareholders on 12 May 2021, previously subject to disclosure pursuant to art. 144-bis of Consob Regulation 11971/1999.
On the basis of the information provided by the intermediary appointed to make the purchases, the following are details of transactions for the purchase of treasury shares on the Electronic Stock Market on a daily basis: Read More
---
Commodity Prices
Units
Price $
change
Crude Oil (WTI)
USD/bbl
$69.97
Up
Crude Oil (Brent)
USD/bbl
$73.05
Up
Bonny Light
USD/bbl
$73.51
Down
Natural Gas
USD/MMBtu
$3.81
Up
OPEC basket 14/12/21
USD/bbl
$74.28
Down
At press time 15th December 2021
---
Adnoc announced the discovery of up to 1bn bl of oil equivalent at its onshore block 4 that is operated by Japanese upstream firm Inpex. "The discovery comprises substantial Murban oil resources and represents the first find from this concession area as well as from a new geological formation," Adnoc said in a statement today. The block covers 6,116km² and stretches from the city of Abu Dhabi to the boundary with the emirate of Dubai. The exploration well was drilled following Abu Dhabi's combined onshore and offshore 3D seismic survey. It will now be appraised to further quantify the resources, the statement said. Read More
---
Strike Energy Limited (Strike – ASX: STX) provides an update on Project Haber as it continues
to progress several key engineering, approval and development milestones. The strategic significance of Project Haber to the national economy has been recognised at both a State and Federal level as Strike heads into drilling the high impact South Erregulla-1 well. The importance of Project Haber in terms of generating a material domestic urea manufacturing capability has seen the project awarded Lead Agency Status from the WA Government. Concurrently, Strike has been awarded a $2 million grant by the Australian Federal Government as part of the Supply Chain Resilience Initiative. Project Haber's location in the Mid-West is set to be further supported by the West Australian Government's announcement of 'Hydrogen Hub' status for the Mid-West. This 'Hub' status could see public investment of circa $117 million (for the Mid-West and Pilbara) to be matched by Commonwealth funding pending the approval of the Clean Hydrogen Industrial Hubs grant. Read More
---
Nigeria has regained its top position among crude oil producing countries in Africa with crude oil production averaging 1.27 million barrels per day in November, according to the latest monthly report from the Organisation of Petroleum Exporting Countries (OPEC).
The latest OPEC report indicated that Nigeria pumped an additional 47,000 barrels per day; compared to the 1.228 mb/d produced averagely in the month of October 2021. Read More
---
The shares purchased by DNB on behalf of Equinor on 10 December 2021 for use in the group's share saving plan have on 15 December 2021 been distributed to the employees in accordance with their savings amount.
Following this, the share saving plan has 12,111,104 shares.
As participants in the share saving plan, Equinor's primary insiders, and their close associates have on 15 December been allocated shares at an average price of NOK 233.73. Details on individual allocation of shares to primary insiders are set forth in the attached overview. The attached overview also contains certain allocations of shares to primary insiders during 2021 not previously reported. Read More
---
Baker Hughes Rig Counts,The business barometer for the drilling industry and its suppliers North America Rig Count up by 7.Canada Rig Count is down 3 from last week to 177, with oil rigs down 3 to 110, gas rigs unchanged at 67.
Region
Period
No. of Rigs
Change
U.S.A
10th December 2021
576
+7
Canada
10th December
177
-3
International
Nov.2021
817
—
---
Savannah Energy PLC, announced that it has signed a Share Purchase Agreement ("SPA") with Exxon Mobil Corporation, ExxonMobil International Holdings, Inc. and Esso Exploration Holdings, Inc. ("Exxon") and has separately signed an SPA with PETRONAS (E&P) Overseas Ventures SDN. BHD. ("PETRONAS (E&P) Overseas Ventures") relating to the purchase of each of their entire upstream and midstream asset portfolios in Chad and Cameroon (respectively, the "Exxon Acquisition" and the "PETRONAS Acquisition"). The SPAs both have an economic effective date of 1 January 2021. This follows Savannah's initial announcement on 2 June 2021 regarding the proposed transaction with Exxon, and Savannah's earlier announcements today regarding the Exxon Acquisition and the PETRONAS Acquisition.
Completion of both the Exxon Acquisition and the PETRONAS Acquisition would result in the Company acquiring a 75% controlling interest in the Doba Oil Project and an effective c. 70% indirect controlling interest in the Chad-Cameroon export transportation system. The remaining 25% interest in the Doba Oil Project is held by the national oil company of Chad, SHT Petroleum Chad Company Limited ("SHT"). The remaining 30% interest in the Chad-Cameroon export transportation system is held indirectly by affiliates of SHT together with the Republic of Chad and the national oil company of Cameroon, Société Nationale Des Hydrocarbures. For reference, in 2020 the Doba Oil Project produced an average gross 33.7 Kbopd and the Chad-Cameroon pipeline transported a gross 129.2 Kbopd. Read More
---
According to the National Integrated Energy and Climate Plan (PNIEC), released by the Spanish government last year, the installed capacity of wind turbines will almost double between now and 2030. During this period, the rate of growth of solar photovoltaic will be even greater as installed capacity more than quadruples, making it the second most important electricity source, though it will still lag far behind wind power, even when solar thermal is taken into account. Meanwhile, installed nuclear power will fall to less than half its current level. And both combined-cycle plants, which use natural gas, and hydroelectricity will maintain their weight in a mix in which coal will no longer be included. Read More
---
Ecuador declared force majeure on all oil contracts, including exports and imports, as the threat of soil erosion forced the shutdown of the country's two pipelines that transport crude across the Andes. Read More
---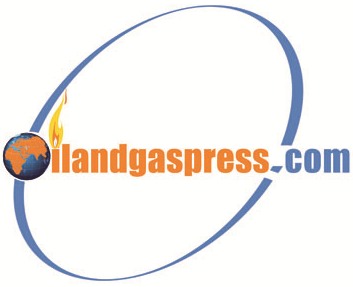 OilandGasPress Energy Newsbites and Analysis Roundup |Compiled by: OGP Staff, Segun Cole @oilandgaspress.
News articles reported on OilAndGasPress are a reflection of what is published in the media. OilAndGasPress is not in a position to verify the accuracy of daily news articles. The materials provided are for informational and educational purposes only and are not intended to provide tax, legal, or investment advice.
Submit a Press Release