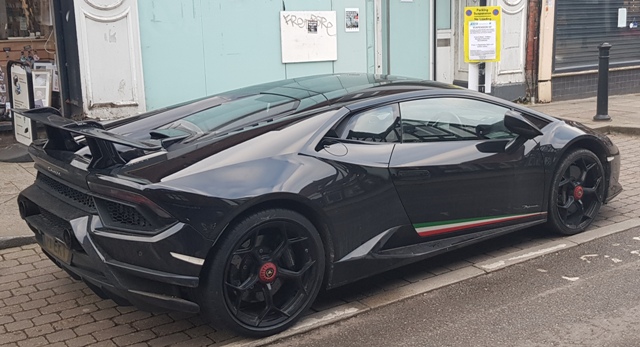 Energy News Digest, Oil and Gas, 22nd Dec. 2021. WTI for January delivery fell $4.50 to $66.36 at 10:45 a.m. in New York
February contract dropped $4.13 to $66.59. Brent for February settlement dropped $3.41 to $70.11 a barrel
---
Octopus Energy Group announces a long-term strategic partnership with Canada Pension Plan Investment Board. This global partnership is formed of an initial US$300 million equity investment from CPP Investments with an aspiration to grow the level of committed capital over time to support Octopus in their mission to drive the global green energy revolution. The deal follows a recent investment round with Generation Investment Management and increases Octopus Energy Group's valuation to approximately US$5 billion. Read More
---
The International Aviation Climate Ambition Coalition was launched at the COP26 climate change summit in Glasgow.
Through this declaration, member states of the coalition commit to working together to support the adoption of an ambitious global goal for international aviation CO2 emissions by the International Civil Aviation Organization. They also commit to supporting specific measures to reduce aviation emissions including sustainable aviation fuels, the CORSIA global offsetting scheme and new aircraft technologies. Read More
---
China's crude imports from the UAE hit a record high of 4.47 million mt, or 1.09 million b/d, in November amid lower official selling prices, making it China's third-largest supplier, data from General Administration of Customs showed Dec. 21. Read More
---
The Dubai World Trade Centre Authority (DWTCA) has signed a cooperation agreement with Binance, the world's leading blockchain and cryptocurrency infrastructure provider, to establish a new international Virtual Asset ecosystem that enhances Dubai position as a global hub for the industry and generates long-term economic growth through digital innovation. The agreement follows a recent announcement establishing DWTCA as the comprehensive zone and regulator for virtual assets and reflects Dubai's continuous efforts to adopt advanced technologies, especially in Fin-tech sector. Binance is one the largest cryptocurrency exchanges in the world, responsible for $7.7 trillion crypto exchange volume in 2021, while the daily trading volume is around $80 billion, and the number of users is estimated at 28 million. Read More
---
Nigeria has emerged the overall best country at the Open Government Partnership (OGP) global awards taking place in Seoul, South Korea, for its recent reforms in the oil and gas industry. Nigeria beat other countries in Africa and the Middle East that are implementing the OGP at the opening ceremony of the summit of member countries, for setting up a Beneficial Ownership (BO) registry to end anonymous companies in the country. Read More
---
Commodity Prices
Units
Price $
change
Crude Oil (WTI)
USD/bbl
$71.10
Up
Crude Oil (Brent)
USD/bbl
$73.77
Up
Bonny Light
USD/bbl
$73.13
Up
Natural Gas
USD/MMBtu
$3.92
Up
OPEC basket 19/12/21
USD/bbl
$74.23
—
At press time 22nd December 2021
---
Libya's National Oil Company (NOC) has said that crude oil production has been shut in from four of Libya's oilfields, including the prolific El Sharara. Stopping the production of the El-Sharara, El-Feel, Al-Wafa and Hamada fields, and the loss of more than 300,000 barrels per day at the hands of members of the Petroleum Facilities Guard, as a result of wasting the country's wealth Read More
---
In addition to what was reported from the newly created Ministry of Oil of legal confusion and fallacies regarding its minister's claim that the Chairman of the National Oil Corporation (NOC) was suspended from work on October 14, 2021. The NOC reports that the Administrative Control Authority, which is the highest supervisory authority in the country, had ruled, in accordance with its letter No. (21-7596) dated October 25, 2021, that the decision of the "Minister of Oil" was invalid, and the Authority considered that this decision is nothingness Because it was issued by a non-specialist.
The National Oil Corporation has clarified on several occasions the invalidity of these flawed decisions issued by the minister with more personal than professional motives, which reflect a great shortcoming and lack of understanding of the law regulating state institutions, which defines the powers of everyone without exception, but the minister insists on transgressing his powers and practicing a policy of misinformation. For the purpose of disrupting the work of the National Oil Corporation, which, thanks Allah and the efforts of its workers, was able to achieve the highest financial revenues for the Libyan treasury in light of the scarcity of budgets and the lack of the necessary funding resources. Read More
---
Nigeria's effort to meet its production quota recorded a 10 percentage points drop month on month to 239 per cent in November even as the country raised production slightly. In overall the Organisation of Petroleum Exporting Countries and allies (OPEC)+ compliance with oil production cuts rose to 117 per cent in November from 116 per cent a month earlier, two sources from the group told Reuters, indicating production levels remain well below agreed targets. Read More
---
ADNOC and TAQA Announce $3.6 Billion Project to Power and Decarbonize Offshore Operations . Abu Dhabi National Oil Company (ADNOC) and Abu Dhabi National Energy Company PJSC (TAQA) announced today a $3.6 billion strategic project to significantly decarbonize ADNOC's offshore production operations, further strengthening ADNOC and TAQA's position in driving sustainability efforts and support UAE's net zero initiatives. Read More
---
AlNowais invests $1bln in Egyptian solar and wind projects. UAE-based AlNowais Investments is putting $1 billion in two renewable energy plants in Egypt that will be ready in 2 to 3 years, the firm's Chairman Hussain Al-Nowais revealed. The first project consists of a solar plant in Southern Egypt, and the second consists of a wind farm on the Red Sea. Both have a capacity of 500 MW each, he told Asharq, on the sidelines of an Economic Forum held in Cairo. Read More
---
Region
Period
No. of Rigs
Change
U.S.A
17th December 2021
579
+3
Canada
17th December
167
-10
International
Nov.2021
817
—
Baker Hughes Rig Counts
---
During the period from 13 to 15 December 2021, Eni acquired n. 1,214,317 treasury shares, at a weighted average price per share equal to 12.08708 euro, for a total consideration of 14,677,548.99 euro within the authorization to purchase treasury shares approved at Eni's Ordinary General Meeting of shareholders on 12 May 2021, previously subject to disclosure pursuant to art. 144-bis of Consob Regulation 11971/1999. Read More
---
Carbon Plantations Ltd, a new business backed by Aether Energy Ltd, has received regulatory approval from the Forestry Commission for the UK's first ever plantations of a new hybrid species of Paulownia in Norfolk and Suffolk. While Paulownia trees are widespread in Asia, this new Paulownia variety is an infertile hybrid which has been bred to grow in the Northern European climate and can tolerate temperatures as low as -22C. It has already been grown successfully in plantations in Germany, Italy and Spain, as well as other continents. The Paulownia tree is thought to be one of the fastest growing trees in the world, reaching up to 8m in five years, with an equally efficient rate of CO2 absorption. When grown in a properly managed plantation, Carbon Plantations predicts that it will capture over 60 tonnes of CO2 per hectare per year over its average 80-year lifecycle.. Read More
---
U.S. can get to 100% clean energy with wind, water, solar and zero nuclear, Stanford professor says.His models use no fossil fuels, carbon capture, direct air capture, bioenergy, blue hydrogen or nuclear power. Read More
---
U.S. solar industry will grow 25% less than expected during 2022 thanks to supply chain issues and rising costs, according to a report released by the Solar Energy Industries Association and Wood Mackenzie.. Read More
---
ACWA Power, a leading developer, investor and operator of power generation, water desalination and green hydrogen plants, today announced executive changes at the C-suite level. Rajit Nanda, the company's Chief Portfolio Management Officer, is stepping down from his role in January 2022, to pursue other interests. Kashif Rana, ACWA Power's Chief Financial Officer (CFO), who has held this position for over 8 years and steered the company through its successful public listing, will take over the portfolio management role, while remaining the CFO. Mr. Rana will be assisted by Mr. Nanda for a few months in an advisory capacity to help with the transition. Read More
---
The pipeline is built and being filled with natural gas. But Russia's Nord Stream 2 faces a rocky road before any gas flows to Germany, with its new leaders adopting a more skeptical tone toward the project and tensions ratcheting up over Russia's troop buildup at the Ukrainian border.
The pipeline opposed by Ukraine, Poland and the U.S. awaits approval from Germany and the European Union to bypass other countries and start bringing natural gas directly to Europe. The continent is struggling with a shortage that has sent prices surging, fueling inflation and raising fears about what would come next if gas supplies become critically low. Read More
---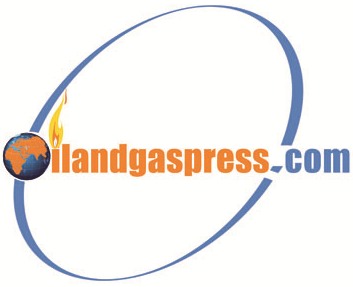 OilandGasPress Energy Newsbites and Analysis Roundup |Compiled by: OGP Staff, Segun Cole @oilandgaspress.
News articles reported on OilAndGasPress are a reflection of what is published in the media. OilAndGasPress is not in a position to verify the accuracy of daily news articles. The materials provided are for informational and educational purposes only and are not intended to provide tax, legal, or investment advice.
Submit a Press Release
Oil and gas, press, Energy, Climate, Renewable, Wind, Biomass, Sustainability, Oil Price, LPG, Solar, Marine, Aviation, Fuel, Hydrogen, Electric ,EV, Gas, Please send us your industry related news for publication.