Energy News Digest, Oil and Gas, 3rd Jan. 2022. OPEC daily basket price stood at $77.97 a barrel on Friday
OPEC will meet on Monday at 1300 GMT to discuss the appointment of a new secretary general to succeed Nigeria's Mohammad Barkindo, according to media reports.
---
Africa Oil Corp. reports the following share capital and voting rights update in accordance with the Swedish Financial Instruments Trading Act. As a result of the exercise of 188,000 stock options under the Company's stock option plan, the Company now has 474,655,355 common shares issued and outstanding with voting rights as at December 31, 2021. Read More
---
Oil analysts have lowered their price forecasts for 2022 as the Omicron coronavirus variant poses headwinds to recovering fuel demand and risks a supply glut as producers pump more oil, a Reuters poll showed on Friday. A survey of 35 economists and analysts forecast Brent crude would average $73.57 a barrel in 2022, about 2% lower than $75.33 consensus in November. It is the first reduction in the 2022 price forecast since the August poll. Read More
---
2021 was Gazprom's record-breaking year. In 2021, we produced 514.8 billion cubic meters of gas. This is the best result in the last 13 years. It topped the 2020 result by 62.2 billion cubic meters. The growth in Gazprom's production covered the lion's share of global gas consumption growth in 2021. As usual, we provided our consumers with reliable gas supplies. According to preliminary data, Gazprom supplied 257.8 billion cubic meters of gas to the domestic market from the gas transmission system. This is the highest level since 2013 and an increase of 31.9 billion cubic meters of gas against 2020. Our exports beyond the FSU amounted to 185.1 billion cubic meters of gas in 2021, which is 5.8 billion cubic meters more than in 2020. The result of 2021 ranks fourth among the Company's all-time records. It should be noted that 15 countries ramped up their imports of Russian pipeline gas. The biggest growth was observed in major consumers such as Germany (+10.5 per cent), Turkey (+63 per cent), and Italy (+20.3 per cent). Read More
---
Sound Energy, announced the entry of binding conditional agreements in respect of a US$18 million Phase 1 Tendrara LNG Development loan note financing and that, with the other remaining conditions precedent to the Phase 1 LNG gas sales agreement announced by the Company on 29 July 2021 (the "LNG GSA") now waived by the parties, the LNG GSA is now unconditional. Read More
---
Nissan Motor Co., Ltd. announced it will sell electricity generated from virtually 100% renewable energy to its employees in Japan as parts of its carbon-neutrality efforts. The program will first be made available to employees living in the Kanto region at the start of fiscal year 2022.
Based on the results of field tests utilizing electric vehicles, Nissan will also identify the ideal business partner to offer attractive power pricing plans to owners of Nissan EVs such as the Nissan LEAF and Nissan Ariya. Read More
---
Commodity Prices
Units
Price $
change
Crude Oil (WTI)
USD/bbl
$76.23
Down
Crude Oil (Brent)
USD/bbl
$78.93
Down
Bonny Light
USD/bbl
$77.70
Down
Natural Gas
USD/MMBtu
$3.73
Up
OPEC basket 02/01/22
USD/bbl
$77.97
Down
At press time 03rd January 2022
---
The deployment of rooftop solar photovoltaic (PV) systems has increased significantly in recent years thanks to their rapidly declining costs and supporting policies. Solar PV installations can be arranged in smaller configurations for mini-grids or personal use. This is of particular relevance in developing countries, where many residents need more accessible, affordable, and reliable electricity options. In many markets, self-consuming PV electricity is already more economically attractive than buying electricity from the grid.
In light of the increasing interest in rooftop solar PV, there is a need to raise awareness and understanding about its installation, particularly for residential use. To meet this need, the International Renewable Energy Agency (IRENA) with the generous support of the Danish Ministry of Foreign Affairs developed a series of training materials on rooftop solar PV deployment. Read More
---
---
Region
Period
No. of Rigs
Change
U.S.A
31st December 2021
586
+0
Canada
31st December
90
-43
International
Nov.2021
817
—
---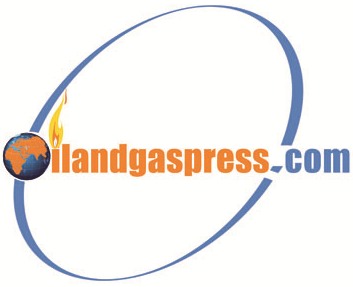 OilandGasPress Energy Newsbites and Analysis Roundup |Compiled by: OGP Staff, Segun Cole @oilandgaspress.
News articles reported on OilAndGasPress are a reflection of what is published in the media. OilAndGasPress is not in a position to verify the accuracy of daily news articles. The materials provided are for informational and educational purposes only and are not intended to provide tax, legal, or investment advice.