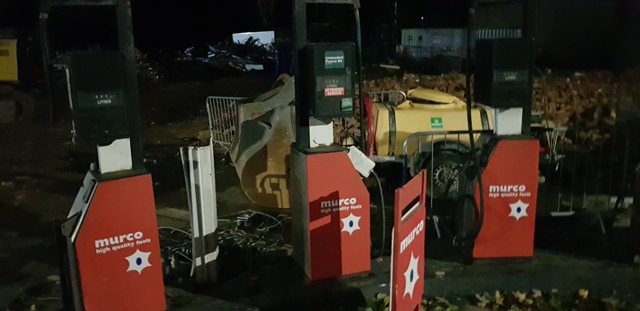 Energy News Digest/ Press Release to 11th Feb. 2022. OPEC daily basket price stood at $92.87 a barrel, Thu, 10th Feb. 2022
OPEC's 13 countries raised output by 150,000 b/d from December, pumping 28.19 million b/d of crude, while the nine non-OPEC partners, led by Russia, only managed to add 10,000 b/d, producing 13.99 million b/d, according to the latest S&P Global Platts survey. Nigeria posted the largest increase among OPEC+ members in January to hit a nine-month high, according to the Platts survey.
---
Oil will "certainly" hit $120 a barrel and the global economy will be "radically altered" if Russia invades Ukraine, veteran strategist David Roche has predicted. Read More
---
Oil and Gas Prices
Units
Price $
change
Crude Oil (WTI)
USD/bbl
$89.99
Down
Crude Oil (Brent)
USD/bbl
$91.38
Down
Bonny Light
USD/bbl
$94.16
Up
Natural Gas
USD/MMBtu
$4.03
Up
OPEC basket 10/02/22
USD/bbl
$92.87
Up
At press time 11th February 2022
---
The Board of Directors of Neste Corporation has confirmed the maximum number of shares, 276,000 shares, earned based on the earning period 2019-2021 of the share-based incentive program which commenced in 2019 for the company's key personnel and has resolved on the payment of the share rewards earned based on said earning period. This amount means a gross reward from which the applicable taxes will be withheld, and the remaining net amount, currently estimated at maximum 200,000 shares, will be paid to the participants in shares. The recipients of the above share rewards comprise 90 key persons. Neste Corporation announced the commencement of this share-based incentive program and the commencement of the earning period 2019-2021 with a Stock Exchange Release on 11 December 2018. The share rewards are paid by transferring own shares held by the company without consideration to the participants (directed share issue without consideration). The share rewards are aimed to be paid by 31 March 2022. Read More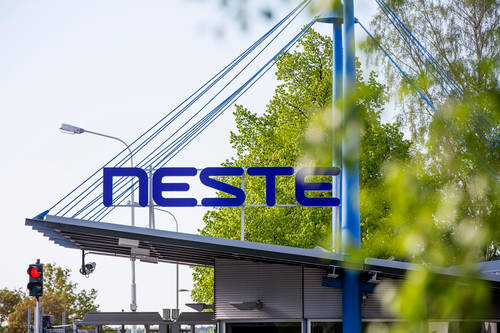 The Board of Directors of Neste Corporation has decided on the continuation of the share-based long-term incentive scheme targeted to the management and selected key employees of Neste. The decision includes a Performance Share Plan (also "PSP") as the main structure and a Restricted Share Plan (also "RSP") as a complementary structure for specific situations.
The objectives of the share-based long-term incentive scheme are to align the interests of Neste' management and key employees with those of the Company's shareholders and, thus, to promote shareholder value creation in the long term, to commit management to achieving Neste's strategic targets and to retain its key employees. Read More
The Annual General Meeting (the "AGM") of Neste Corporation (the "Company") will be held on Wednesday, 30 March 2022 at 12 noon EET. The AGM will be held under special arrangements without shareholders' or their proxy representatives' presence at Company's headquarters at the address Keilaranta 21, 02150 Espoo. The Board of Directors of the Company has resolved on an exceptional meeting procedure based on the Act temporarily amending the Companies Act and certain other community laws (375/2021, the "Temporary Act"). In order to limit the spread of the Covid-19 pandemic, the AGM will be held without shareholders' or their proxy representatives' presence at the AGM venue.. Read More
---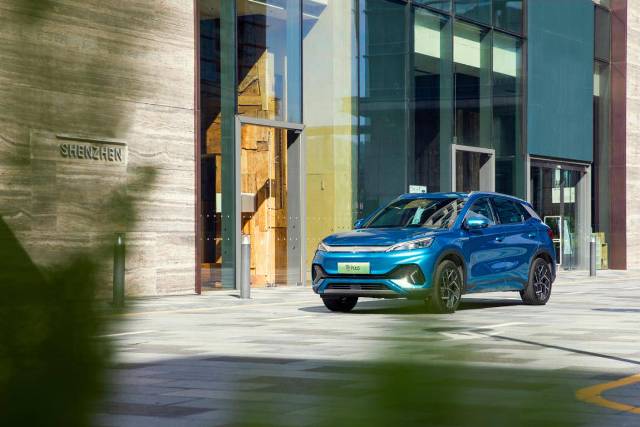 BYD announced its monthly sales of January, 2022. In total, 95,180 passenger vehicles were sold, increasing 126.1% year on year (YoY). The NEV sales, in particular, reached 92,926 units, growing 367.6% YoY. BYD had an excellent start for 2022 and again exceeded expectations after attaining an annual sales volume of nearly 600,000 units in 2021. Read More–>
---
On February 9, 2022, the Board of Directors, under the conditions set forth at the Extraordinary Shareholders' Meeting of May 26, 2017, decided to decrease the share capital of TotalEnergies SE by way of cancellation of 30,665,526 treasury shares representing 1.16% of the share capital. These shares were repurchased from November 8 to December 22, 2021. After this cancellation of shares, the number of shares of TotalEnergies SE is 2,609,763,803, and the number of voting rights that can be exercised at the Shareholders' Meeting is 2 769 135 419. The total number of voting rights attached to these 2,609,763,803 shares (referred to as 'theoretical voting rights') is 2 775 508 834, including the voting rights attached to the 6 373 415 treasury shares held by TotalEnergies SE, with a view to allocating them to share performance plans, and with no voting rights. This transaction has no impact on the consolidated financial statements of TotalEnergies SE, the number of fully diluted weighted-average shares and the earnings per share. Read More
---
Workers in the oil and gas industry face exposure to many hazardous chemicals, such as waste products from crude oil and wax residue. Employers may think they have selected the correct gloves for their workers in accordance with COSHH regulations, but unless employers have studied the breakthrough times for the exact chemicals being used, their workers could be at risk of chemical exposure. Arco, the UK's leading safety expert warns of the risks of choosing the incorrect chemical protection gloves and how to check protection correctly.
Gloves labelled as 'chemical' (certified as EN 374) are often used without checking their level of protection against the specific substances being handled, To achieve this standard, chemical gloves only need prove resistance against one chemical for ten minutes and even for the highest rating only six individual chemicals for 30 minutes, meaning 70% of Health and Safety professionals risk choosing gloves that don't promote the level of protection they think they will. Read More
---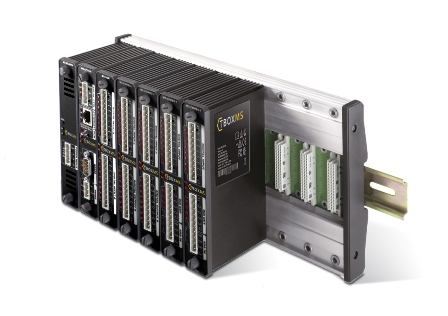 Pipeline control solutions to withstand harsh temperatures
Spanning over 800km and transporting millions of tonnes of Russian crude oil into China annually, construction of the second line of the China-Russia crude oil pipeline was an impressive feat by PetroChina Pipeline Company Limited. The pipeline starts in the Mohe region of Heilongjiang province in northern China, bordering Russia, before running south for over 940 km to Daqing, Heilongjiang Province — commonly referred to as the Oil Capital of China. In collaboration with Channel Partner ZKCiT, Ovarro provided 22 TBox-MS Modular RTUs to the project for remote monitoring and control of the pipeline. RTUs are devices which can monitor events and parameters at remote locations and collect, process and transmit data. They periodically report this information and the status of the communication equipment to a supervisory control and data acquisition (SCADA) system. Read More
---
DUKE Oil, a subsidiary of the Nigeria National Petroleum Company Limited (NNPC), and Litasco Group, an international oil trading company, have been identified as the importers of the contaminated Premium Motor Spirit (PMS) currently selling in Nigeria. Litasco brought into the country petrol containing 20 per cent methanol, which is below the Nigerian specifications, using Motor Tanker (MT) called Nord Gainer. MRS, a local oil retailer on Wednesday in a press statement, disclosed that the NNPC subsidiary company and its trading partner brought the adulterated fuel to the country. Read More
---
DESPITE being the sole importer of petroleum products the Nigerian National Petroleum Company (NNPC) has exonerated itself and indicted four notable energy companies for the importation of contaminated fuel into the country. The Group Managing Director/Chief Executive OfficerbMele Kyari on Wednesday blamed MRS, Emadeb, Oando and Duke Oil for the development. Kyari said the PMS was imported from Antwerp in Belgium. Read More
---
Britain's biggest energy suppliers, Scottish Power, EDF and Octopus Energy have agreed to overhaul the energy market that could see consumers charged more under a 'surge pricing' tariff. Smart meters would automatically update firms every 30 minutes to update them on each household's individual energy usage. Presently, most households are charged a flat rate for their electricity and gas usage under current tariffs.
---
Region
Period
Rig Count
Change from Prior Count
U.S.A
4th February 2022
613
+3
Canada
4th February 2022
218
+1
International
January 2022
841
+7
Rig Count
---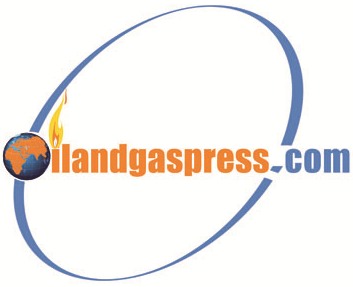 OilandGasPress Energy Newsbites and Analysis Roundup |Compiled by: OGP Staff, Segun Cole @oilandgaspress.
Disclaimer: News articles reported on OilAndGasPress are a reflection of what is published in the media. OilAndGasPress is not in a position to verify the accuracy of daily news articles. The materials provided are for informational and educational purposes only and are not intended to provide tax, legal, or investment advice.
Submit a Press Release
---
---
---
---
---
---
---