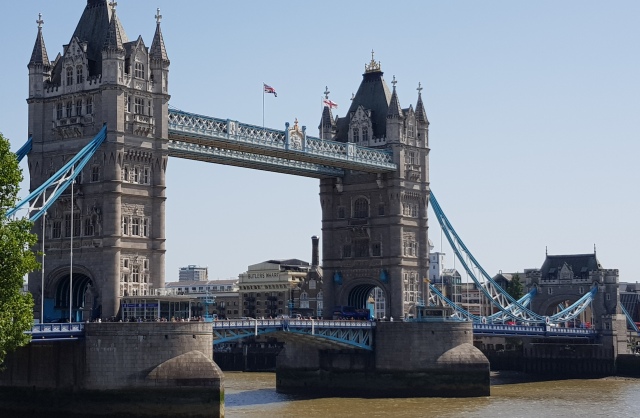 Energy News Digest to 14th October 2021 Rig Count, Oil Prices
American Petroleum Institute reported crude oil inventory builds, at 5.213 million barrels for the week ending October 8.
---
At the meeting of the Board of Directors of PJSC "LUKOIL" held today, the decision was taken to convene the Extraordinary General Shareholders Meeting (hereinafter, the Meeting) in the form of absentee voting on December 2, 2021.
?The Board of Directors recommended that the Extraordinary General Shareholders Meeting resolve to pay dividends based on the results of the first nine months of 2021 in the amount of 340 rubles per ordinary share, and proposed that the Meeting set December 21, 2021 as the record date for the persons entitled to receive dividends. The dividends are recommended to be paid in cash no later than January 11, 2022 to nominee shareholders and the trust managers qualified as professional market participants who are recorded in the PJSC "LUKOIL" shareholder register, and no later than February 1, 2022 to other persons recorded in the PJSC "LUKOIL" shareholder register. Read More
---
Prince Charles has revealed the secret recipe he uses to power his Aston Martin. The Aston Martin uses a fuel called E85, made from what he describes as "surplus English white wine and whey from the cheese process". E85 typically refers to a fuel blend of 85 per cent bioethanol and 15 per cent unleaded petrol. Bioethanol, or simply 'ethanol', is a renewable energy source made by fermenting the sugar and starch components of plant byproducts. This would usually come from sugarcane and crops like grain, using yeast, but could also be made using the Prince's wine and cheese combination. Read More
---
Textron Aviation today announced an order for 10 Cessna Skyhawk piston aircraft for the Kansas State University Salina Aerospace and Technology Campus, expanding the school's fleet of Skyhawk aircraft to 20. The aircraft will help support the university's growing enrollment in its pilot training programs. The Cessna Skyhawk is designed and manufactured by Textron Aviation Inc., a Textron Inc. (NYSE:TXT) company. Read More
---
Textron Aviation announced additional investments in its European service network, with an expansion of its Stuttgart line station facility becoming a satellite service center. The company is expanding its factory-direct service options at Stuttgart Airport delivering shorter downtime and increased flexibility to its customers with twice the amount of hangar space and the expert engineer team set to double in size. This added footprint and expertise at Stuttgart satellite station will now add service capabilities for the Beechcraft King Air series this fall, further enhancing its service offerings for more than 100 operators in Germany. Read More
---
In anticipation of the upcoming COP26 conference taking place in early November 2021, the topic of hydrogen, especially green hydrogen, is becoming more and more talked about. Especially in the Netherlands, where the government has been officially taken to court by environmental organisation, Urgenda. In December 2019, the court ruled that the government must cut its greenhouse gas emissions by at least 25 per cent by the end of 2020 compared to 1990 levels. Read More
---
General Electric (GE) has announced a five-year, $3.5 million (£2.5m) investment in the UK as part of its global Next Engineers programme, to increase the diversity of young people entering engineering. The UK programme will be based in Staffordshire, where GE operates three sites that design, develop, and service products used throughout the power and renewable energy industries.
Next Engineers aims to inspire more than 3,500 local students aged 13-18, providing first-hand experiences of engineering, and awarding financial support to pursue further education in engineering. Read More
---
The U.S. Energy Information Administration (EIA) expects that U.S. households will spend more money on heating costs this winter and consume more energy to keep homes warm. In its Winter Fuels Outlook, EIA forecasts an increase in average heating prices this winter for all regions of the United States and all heating fuels under a wide variety of weather conditions.
Compared with last winter's heating costs, EIA forecasts U.S. households will spend 54% more for propane, 43% more for heating oil, 30% more for natural gas, and 6% more for electric heating. U.S. households will spend even more if the weather is colder than expected. Read More
---
Lundin Energy AB (Lundin Energy) will publish its financial report for the third quarter 2021 on Friday, 29 October 2021. For the third quarter 2021, Lundin Energy will expense pre-tax exploration and appraisal costs of approximately MUSD 38 and recognise a net foreign exchange loss of approximately MUSD 97.
Exploration and appraisal costs: It is the Company's policy to capitalize costs associated with its exploration and appraisal activities and if it is determined that a commercial discovery has not been achieved, the associated costs are charged to the income statement. For the third quarter of 2021, Lundin Energy will incur a pre-tax charge to the income statement of MUSD 38 relating to exploration and appraisal costs. These costs will be offset by a tax credit of approximately MUSD 30. The costs are mainly related to the Merckx well in PL981, the second Iving appraisal well in PL820S and relinquished licences. Read More
---
Commodity Prices
Units
Price $
Change
Crude Oil (WTI)
USD/bbl
$81.47
Up
Crude Oil (Brent)
USD/bbl
$84.25
Up
Bonny Light
USD/bbl
$82.45
Down
Natural Gas
USD/MMBtu
$5.71
Up
OPEC basket 13/10/21
USD/bbl
$81.79
Down
At press time 14th October 2021
---
KBR (NYSE: KBR) announced today it has been awarded a dual-pressure nitric acid technology contract by Hanwha Corp. for its new plant at Yeosu, South Korea. Under the terms of the contract, KBR will provide license, basic engineering design, and technical support to Hanwha for a 1,200 metric tons per day dual pressure nitric acid plant. Nitric acid is an intermediate chemical for the production of various products including fertilizers, plastics, and dyes. Read More
---
In a study of 1,800 UK drivers, with a proportionate mix of electric, hybrid, petrol and diesel car owners, Peugeot found electric and plug-in hybrid owners cover on average 109 miles in their cars per week, compared to just 88 miles per week for petrol and diesel owners.
Drivers of plug-in hybrid electric cars were found to make up the most miles in a week, covering on average 127 miles, while petrol vehicles travelled the least distance in a week, with an average mileage of 81 miles. Fully electric vehicle owners were found to cover 91 miles per week, just shy of the 94 miles covered by diesel owners. The research comes ahead of the expansion of London's Ultra Low Emission Zone (ULEZ), which will see only fully electric vehicles being exempt from paying Congestion Charges from October 25th. Read More
---
Eco Wave Power has announced the signing of a Memorandum of Understanding (MOU) with CIMC Offshore Engineering Institute Co., Ltd., otherwise known as CIMC OEI. According to the terms of the MOU, the parties would work towards the promotion of a pilot plant in China based on Eco Wave Power's technology and explore possibilities for offshore application of the Eco Wave Power technology. The parties also plan to collaborate on preparing and submitting written joint submissions to various state and municipal entities in China. Read More
---
Eco Wave Power Global AB announces the appointment of Mr. Avi Waller as Chief Operating Officer for the Eco Wave Power Group. Mr. Waller will begin his employment immediately and will be based in Eco Wave Power's headquarters in Tel Aviv, Israel. Read More
---
The third edition of the Abu Dhabi International Boat Show (ADIBS) was inaugurated by Sheikh Sultan bin Tahnoun Al Nahyan, Chairman of the Board of Directors of the Frontline Heroes Office. The event is held from 13 to 16 October at the Abu Dhabi National Exhibitions Centre. The Flying Yacht's 'The Foiler' returns with a snazzy new upgrade for its 2021 edition, as promoted by influencer Super Car Blondie. The innovative boat building will be a part of the action on the water, allowing buyers to inspect and view the new product. The pioneers of house boat manufacturing, Al Kous, returns to ADIBS with the world's biggest houseboat display, highlighting the latest luxury on-the-water housing. Moreover, this year's incredible range of marine activities will also include boat chartering and affordable boating for the first time in the event's history. The outdoor event is the perfect central hub to discover the latest accessible and affordable ways to get into boating, watersports and fishing whilst enjoying the entertainment and attractions. Read More
---
The future of travel is taking shape now and will come into clear focus in Dubai next month (November) at the breakthrough Hypermotion Lab.
This three-day conference, one of a trio scheduled for the transformational Hypermotion Dubai event running at Dubai Exhibition Centre at Expo Dubai from 2nd to 4th November, 2021, is drawing together the global disruptors who are re-envisioning how we will travel and move goods and services in the very, very near future. Read More
---
The active rig count acts as a leading indicator of demand for products used in drilling, completing, producing and processing hydrocarbons.
Region
Period
No. of Rigs
Change
U.S.A
8th October 2021
533
Canada
8th October 2021
167
International
Sept. 2021
787


Baker Hughes Rig Count to 14th October 2021
---
KBR (NYSE: KBR) announced today it has been awarded a three-year service contract for KBR INSITE® by EuroChem for its ammonia plant in Kingisepp, Russia. Utilizing a cloud-based platform, KBR INSITE provides remote monitoring and advisory service to customers to help drive their plant operations to top-quartile performance. Under the terms of the contract, KBR will proactively analyze EuroChem's ammonia plant operations and leverage the domain knowledge of KBR experts to identify opportunities for achieving sustainable improvements in production, reliability, environmental impact, and energy efficiency. Read More
---
U.S. climate envoy John Kerry is tempering expectations for a U.N. climate summit sometimes billed as make-or-break for the Earth's future, conceding next month's talks likely will end with nations still short of the target of cuts in coal and petroleum emissions that are needed to stave off increasingly devastating levels of global warming. Read More
---
US Consul General Robert Palladino on Saturday praised the private energy company HKN Energy Ltd. for creating jobs in the Kurdistan Region during a visit to an oil facility operated by HKN in Chamanke Sub-district in the Duhok governorate where the company operates the Sarsang Oil Block. Read More
---
Iraq signed a green energy deal with a number of companies led by the Norwegian Scatec ASA on Thursday to produce 525 megawatts of electricity for the electricity-deprived country. Read More
---
Suncor has assumed operatorship of the Syncrude Joint Venture, a critical step towards driving greater efficiencies and competitiveness across all Suncor-operated assets in the Regional Municipality of Wood Buffalo (RMWB).
The arrangement, which has the full support of the Syncrude joint venture owners and was initially announced in the fourth quarter of 2020, reflects Suncor's confidence in the Syncrude asset and is part of a multi-year strategy to improve its operational performance, efficiency and competitiveness. The Syncrude joint venture owners are operator Suncor (58.74%), Imperial Oil Resources Limited (25.0%), Sinopec Oil Sands Partnership (9.03%) and CNOOC Oil Sands Canada (7.23%). Read More
---
Oil and Gas News Straight from the Source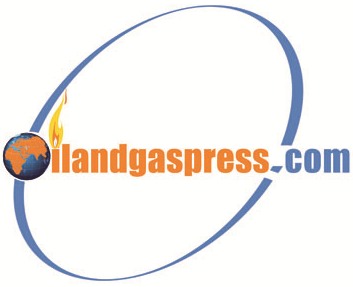 OilandGasPress Energy Newsbites and Analysis Roundup |Compiled by: OGP Staff, Segun Cole. Please send us your industry related news for publication
---
Announce new products, New Partnerships, New director appointment, New office, financial reports, New sales staff, new contracts, charity affiliations and general news and offers by your organisation! Submit your Releases or contact us now!
Submit a Press Release
Oilandgaspress.com | Energy, Climate, Renewable, Wind, Biomass, Sustainability, Oil Price, LPG, Solar,Marine,Aviation,Fuel,Hydrogen,
---
News articles reported on OilAndGasPress are a reflection of what is published in the media. OilAndGasPress is not in a position to verify the accuracy of daily news articles. The materials provided are for informational and educational purposes only and are not intended to provide tax, legal, or investment advice. OilAndGasPress welcomes all viewpoints. Should you wish to provide a different perspective on the above articles. Information posted is accurate at the time of posting, but may be superseded by subsequent press releases
Disclaimer
Most News articles reported on OilAndGasPress are a reflection of what is published in the media. OilAndGasPress is not in a position to verify the accuracy of daily news articles. The materials provided are for informational and educational purposes only and are not intended to provide tax, legal, or investment advice. OilAndGasPress welcomes all viewpoints. Should you wish to provide a different perspective on the above article, please email us info@OilAndGasPress.com