Energy News Digest to 15th September 2021
OPEC output rose in August by 150,000 bpd to 26.75 million bpd, led by Iraq and Saudi Arabia.
"Offshore installations and refineries have been slow to restart due to the severity of the storm, forcing massive stock draws of both crude and products in key markets. The biggest impact on supply will be seen in September, with total supply losses estimated at around 30 mb," – IEA
---
EU energy and climate targets Stricter energy and climate targets will accelerate the phase-out of coal from the Czech Republic's energy mix, IEA policy review finds. The phase-out of coal poses energy security challenges, as coal is domestically sourced and provides for dispatchable generation capacity. Continued diversification of energy sources is essential to ensure energy security while weaning the economy off coal.
---
Amazon Tapped for Deepwater Development in Gulf of Mexico McDermott's Amazon vessel, following a sophisticated upgrade to its ultra-deepwater capabilities, is coming to the Gulf of Mexico to support a subsea contract for the Whale Development in Alaminos Canyon. Under the contract's scope, McDermott will provide engineering, procurement, construction, installation and commissioning (EPCIC) for 30 miles (50 kilometers) of pipeline and approximately nine miles (15 kilometers) of umbilical to connect five drill centers to a new offshore platform. The project will commence immediately and is expected to be completed in 2024.
---
Metal-Hydrogen Stationary Energy Storage Solutions Schlumberger New Energy announced today an investment and collaboration agreement to deploy EnerVenue's uniquely differentiated nickel-hydrogen battery technology, which is a key enabler of stationary energy storage solutions. Schlumberger New Energy and EnerVenue will work together to progress large-scale deployment of nickel-hydrogen battery technology across selected global markets.
---
Hydrogen to drive green jobs in UK Planned hydrogen innovation projects could create over 17,000 high-tech, green jobs in Britain's industrial heartlands, new research published by Energy Networks Association (ENA) reveals today. ENA's Innovation Impacts report shows that new hydrogen innovation projects proposed by Britain's five gas network companies could create a total of up to 25,000 highly skilled green jobs across Great Britain over the next ten years across five strategically important areas, including those in Industrial Clusters, as they plan to invest a total of £6.8 billion in proposed hydrogen innovation projects.
---
Global gas crunch Energy prices have surged to 11 times above normal levels – a fresh record high – as a crunch in gas supply, low wind speeds and power station closures pile unprecedented pressure on Britain's grid. The crisis in global energy supplies is harming countries across Europe.
---
Nigeria lacks capacity, records 315,000 bpd below new OPEC quota OPEC, Monday, disclosed that Nigeria produced 315,000 bpd, indicating a drop of 20.27 per cent below its new 1.554 million barrels per day, mb/d quota, excluding Condensate in August 2021. Vanguard's investigation, showed that it has much to do with increased vandalism, oil theft and illegal refining in the Niger Delta.
---
Dual-Fuel Icebreaker Building FESRC, Rosatom and Norilsk Nickel signed an agreement of intent to cooperate for designing and building a diesel-LNG dual-fuel icebreaker.The icebreaker will serve to escort vessels operating at Nornickel's projects on the Taymyr Peninsula and in waters west of the Northern Sea Route. The plan is that the icebreaker power plant will be both diesel and gas-operated, which will ensure high environmental characteristics of the vessel.
---
Indian Oil Corporation congratulates OPEC on its 61st Anniversary The Chairman of Indian Oil Corporation, S. M. Vaidya, extended his congratulations to OPEC Secretary General, HE Mohammad Sanusi Barkindo, on the occasion of the Organization's 61st Anniversary.
---
OPEC thanks and appreciates the Government and people of Venezuela Secretary General of OPEC states. As a Founder Member, Venezuela has played a crucial role in the Organization's formation and its subsequent successes throughout its history. On behalf of the entire OPEC Family, I would like to express our sincere thanks and appreciation to the Government and people of Venezuela who have done so much to make OPEC the distinguished Organization that it is today.
---
Commodity Prices
Units
Price $
Change
Crude Oil (WTI)
USD/bbl
$71.40
Up
Crude Oil (Brent)
USD/bbl
$74.50
Up
Bonny Light
USD/bbl
$72.15
Up
Natural Gas
USD/MMBtu
$5.44
Up
OPEC basket 14/09/21
USD/bbl
$73.29
Up
At press time 14 September 2021
---
Tullow Oil (Tullow) announces its Half Year results for the six months ended 30 June 2021 Revenue of $727 million; gross profit of $321 million; profit after tax of $93 million; underlying operating cash flow of $218 million and free cash flow of $86 million.
Continued focus on costs results in reduced administrative expenses of $23 million in 1H21, down c.50% year-on-year.
Capital investment of $101 million; decommissioning costs of $37 million. 1H21 operating costs averaged $12.9/bbl, a year-on-year increase primarily due to lower production and increased costs related to extended COVID-19 operating procedures.
Net debt at 30 June 2021 of c.$2.3 billion; Gearing of 2.6x net debt/EBITDAX; liquidity headroom and free cash of $0.7 billion.
Completion of comprehensive debt refinancing with $1.8 billion of five-year Senior Secured Notes issued and a new $500 million revolving credit facility. Completion of Equatorial Guinea and Dussafu Marin permit sales in March and June respectively, receiving $133 million.
---
TechnipFMC Announces Early Results in Connection with Note Tender Offer Company announced today that the Early Tender Premium of $30.00 shall apply to Notes validly tendered from the date hereof to at or before the Expiration Time. The terms and conditions of the Tender Offer, including the withdrawal deadline, which was 5:00 p.m., New York City time, on September 14, 2021, otherwise remain unchanged and are set forth in an Offer to Purchase (the "Offer to Purchase"), dated August 31, 2021. Accordingly, tendered Notes may no longer be withdrawn.
---
Toyota to Launch All-New Corolla Cross in Japan Both the hybrid and gasoline versions of the all-new Corolla Cross are equipped with optimized 1.8-liter engines. The car responds reliably to accelerator operation, and gains speed in a smooth, pleasing manner. The hybrid versions deliver class-leading fuel efficiency of 26.2 km/L*2; their E-Four electric 4WD systems not only contribute to superb fuel efficiency, but also ensure consistent behavior both when accelerating and when driving on snow or other slippery surfaces.
---
Nissan Motor unveiled the new Japan-market GT-R The two T-spec limited editions are specially equipped with exclusive carbon ceramic brakes, a carbon-fiber rear spoiler, an exclusive engine cover, and an exclusive badge for front and rear. A total of 100 units of the limited-edition models are planned for sale, with successful purchasers selected by lot.
---

The active rig count acts as a leading indicator of demand for products used in drilling, completing, producing and processing hydrocarbons.
Region
Period
No. of Rigs
Change
U.S.A
10th Sept. 2021
503
+6
Canada
10th Sept. 2021
143
-9
International
Aug. 2021
777
+26
Baker Hughes Rig Count to 15th September 2021
---
Eni: Report on the purchase of treasury shares During the period from September 6 to September 10, 2021, Eni acquired n. 2,315,686 shares, at a weighted average price per share equal to 10.595989 euro, for a total consideration of 24,536,983.68 euro within the authorization to purchase treasury shares approved at Eni's Ordinary General Meeting of shareholders on 12 May 2021, previously subject to disclosure pursuant to art. 144-bis of Consob Regulation 11971/1999.
---
Road to Zero Report Card 2021 BVRLA's annual Road to Zero Report Card not only assesses progress towards zero emission fleets in terms of EV supply, EV demand and charging infrastructure, but also for the first time compares progress for cars, vans and trucks. The report's biggest concerns are reserved for the HGV market.
---
UK energy firms in crisis PfP Energy and MoneyPlus Energy, are ceasing to trade. PfP Energy supplies gas and electricity to around 80,000 domestic customers, and 5,000 non-domestic customers. MoneyPlus Energy supplies gas and electricity to around 9,000 domestic customers.
---
Ofgem to ensure electric car revolution unlocks full benefits for consumers Ofgem set out how it will support the rollout of electric vehicles (EVs) in Britain, ensuring that the infrastructure and technology is in place for the rapidly growing number of EVs on the road, with an estimated 14 million by 2030

---
$176 million F-35A Lightning II fighter jet cut into pieces for training aids The US Air Force jet was left a mess of scorched metal that would never fly again after a botched landing at Eglin Air Force Base, Florida, in May 2020. The pilot ejected safely.
---
Iberdrola expands in Asia-Pacific with the announcement of three new offshore wind development projects in Taiwan, with potential capacity of approximately 6 gigawatts (GW). The projects are named Da-Chung Bu Offshore Wind, Guo-Feng Offshore Wind and Ju-Dao Offshore Wind and will be located in the county waters of Taichung, Changhua and Penghu on the west coast of Taiwan.
---
Bacteria 'could turn CO2 into fuel, plastic or useful chemicals' Lead investigator Frank Sargent of the School of Natural and Environmental Sciences, Newcastle University, said: "The ultimate aim would be to capture wasted CO2 using renewable hydrogen gas from biohydrogen – as in this research – or electrolysis powered by renewable electricity, and convert it to formic acid.
"Then we can make fuel, plastic or chemicals. This is the vision of a truly cyclic bioeconomy where CO2 is constantly produced, captured and returned to the market."
---
Capturing CO2 emissions using direct-air-capture (DAC) technology The amount of energy required by direct air carbon capture proves it is an exercise in futility. Removing CO2 from the air requires almost as many joules as those produced by burning the fossil fuel in the first place, writes Leigh Collins
---
Oil and Gas News Straight from the Source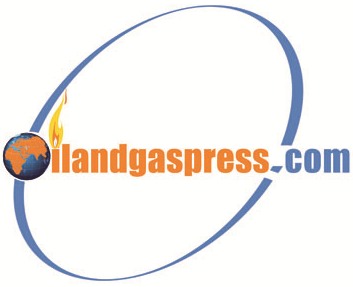 Compiled by: OGP Staff, Segun Cole , Please send us your industry related news for publication
Announce new products, New Partnerships, New director appointment, New office, financial reports, New sales staff, new contracts, charity affiliations and general news and offers by your organisation! Submit your Releases or contact us now!
Submit a Press Release
Oilandgaspress.com | Energy, Climate, Renewable, Wind, Biomass, Sustainability, Oil Price, LPG, Solar,
we provide you with the latest news summary with links straight to the source!!
News on Saving Energy, Protecting the Environment
News articles reported on OilAndGasPress are a reflection of what is published in the media. OilAndGasPress is not in a position to verify the accuracy of daily news articles. The materials provided are for informational and educational purposes only and are not intended to provide tax, legal, or investment advice.
OilAndGasPress welcomes all viewpoints. Should you wish to provide a different perspective on the above articles.
Information posted is accurate at the time of posting, but may be superseded by subsequent press releases